There are literally thousands of gifts out there, most of which can be delivered to your door in a few days. So why then is it still hard to find the right gift sometimes? Maybe the recipient is too picky or already has everything they want but usually it's hard because we make it hard on ourselves. At our core, we really want to give a gift they will love and appreciate. While this adds unwanted stress to an already stressful world, the journey to finding the perfect gift tends to bring out the very best in us. It forces us to think of others and their needs instead of our own–and that is a beautiful thing.
What's even more beautiful is a gift that won't cause you any stress because you already know it will be cherished and used for many years after the wrapping paper has come off. It's something they will wake up to each morning and experience every night before bed. It's gorgeous, soft, luxurious bedding and it's truly the gift that keeps on giving.
Not Your Average Gift
Many places claim their gifts are one-of-a-kind, unique and oh so very thoughtful. Truth is, most gifts outside the norm are too kitschy, some high tech gadget that's trending or just a price-hiked refresh of the same old thing everyone gave last year. It's the modern reinterpretation of the re-gift. With fine bedding, you're giving them an original gift they may not expect but one they will be so glad you gave. It's the ultimate surprise and delight. And aren't those the qualities you want in a gift? That's why a bedding collection from Schweitzer Linen that's been made with love and designed to fill their lives with comfort and beauty is the best way to show them you care.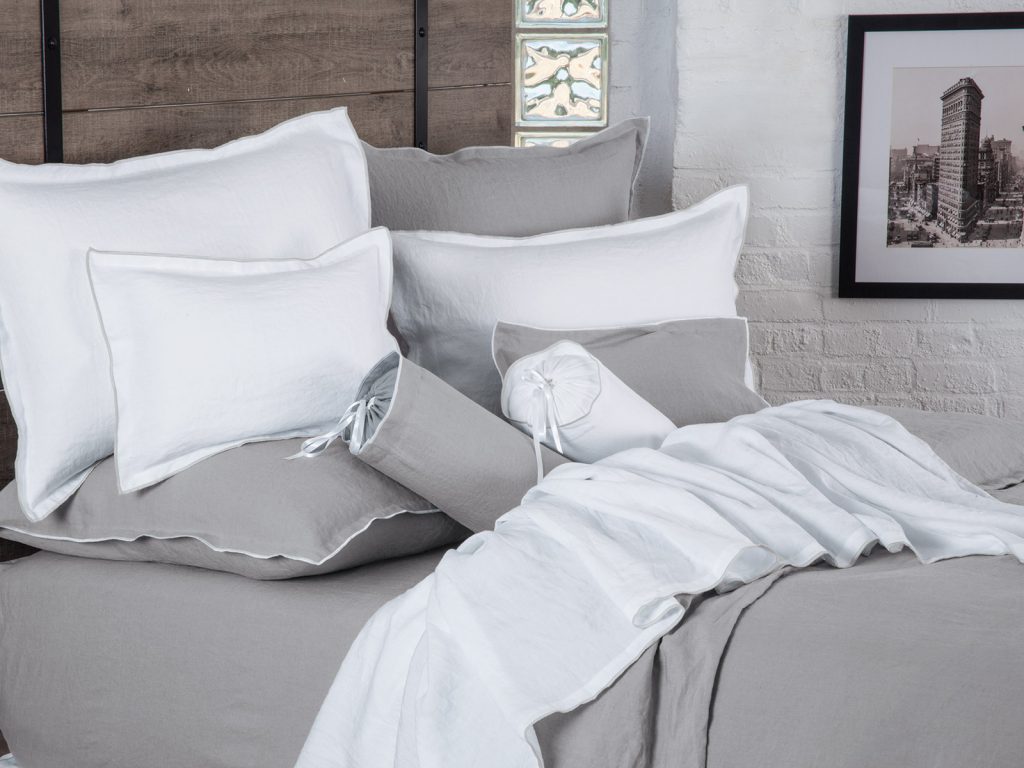 Beyond the luxuriousness of their linen fabrics and silky soft cotton sateen's, past the elegance of the chic pillowcases and shams, each design is exclusive to Schweitzer with its own story and inspiration behind it. You won't just be giving a gift that's special in its own right; you'll be giving a design and decor they won't find anywhere else. From modern styles like their Brooklyn Collection to the heritage-like quality of the Dublin Linen Collection, there are hundreds of bedding collections to choose from in hundreds of different patterns, prints and color combinations. Bottom line, if you're looking to give something truly special that they won't get from anyone (or anywhere) else, you can't go wrong with Schweitzer bedding.
The Gift that Lasts and Lasts
How many of us have gotten gifts, good or bad, only to watch them deteriorate or unravel in front of our eyes? My take has always been when it comes to the lifespan of gifts; this is only acceptable for wine and chocolate. Everything else should be able to provide the recipient with pleasure and use for a quality amount of time. Why bother otherwise?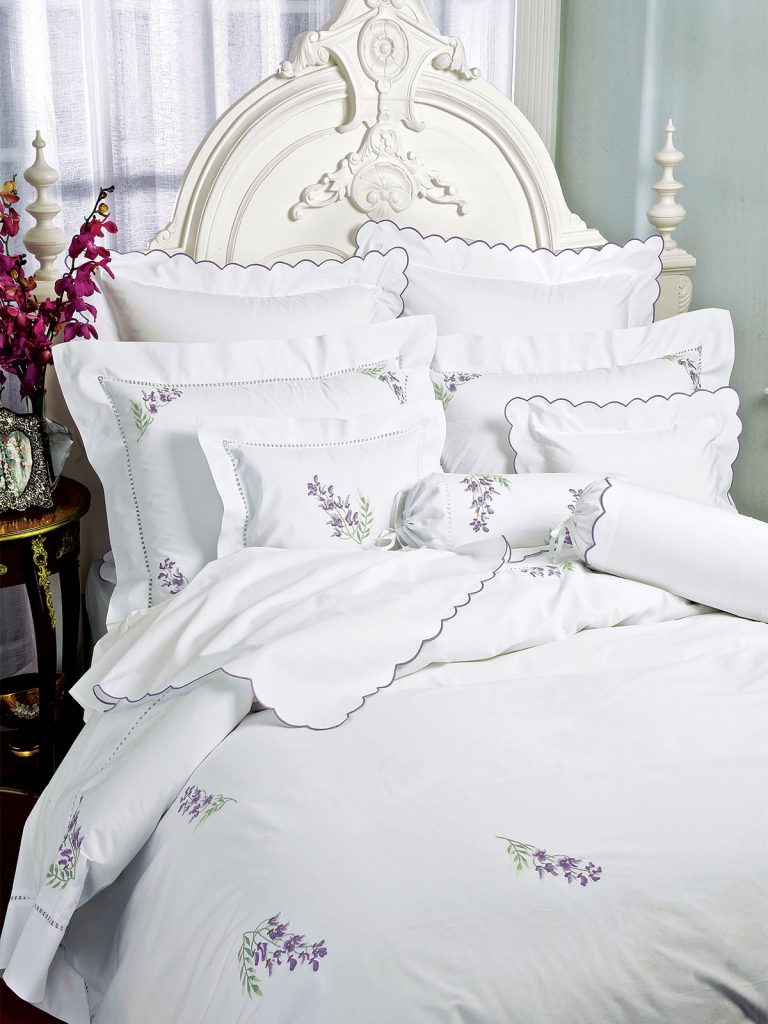 At Schweitzer Linen, a little while is just not enough. With almost 50 years of experience crafting the highest grade bedding products and other home-related accessories, this family owned company puts impeccable quality, passion for their work and a dedication to customer satisfaction above all else. When you give someone a bedding collection, or anything from them for that matter, you're giving them a promise, the Schweitzer promise "to comfort, to inspire and to improve their lives day after day and year after year."
Between the premium of premium fabrics, the heritage-like quality and craftsmanship and the incredible longevity of their products, you'd think a gift like this would exceed most people's budget. Think again. Not only is your gift going to totally wow them, you'll do it at an exceptional value that can't be beat. That makes giving your gift feel even more fulfilling.
Everyday Appreciation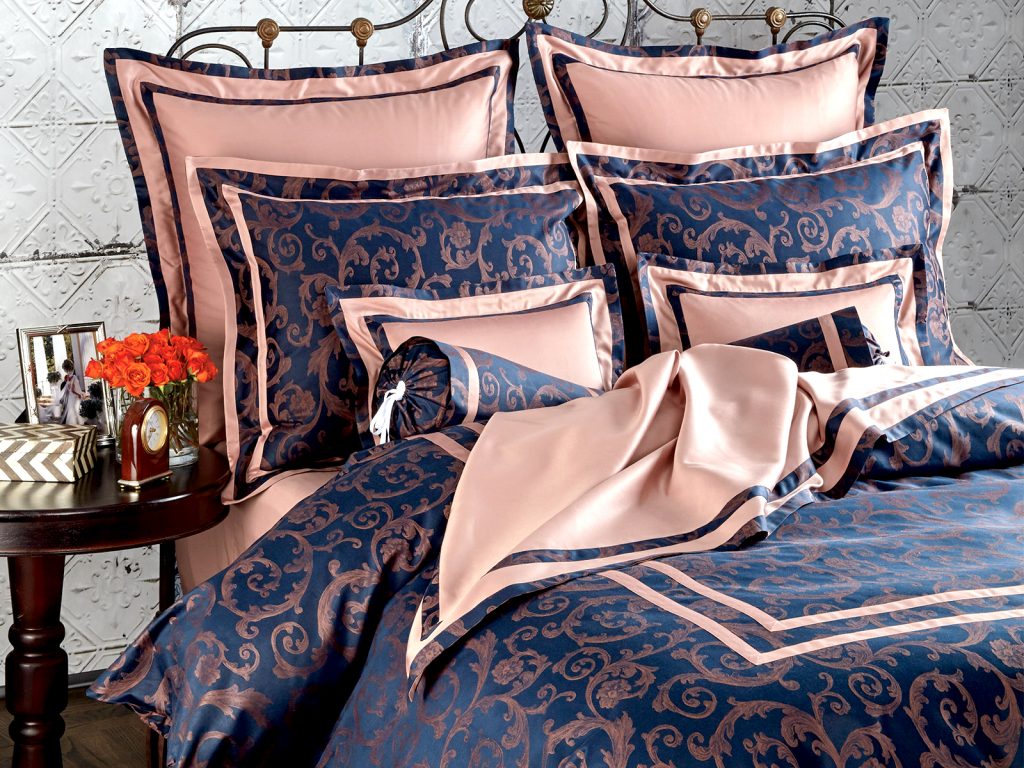 If you've ever had someone tell you how much they still enjoy your gift years after receiving it, you know what a deeply satisfying feeling that is. The trait of a truly great gift lies in how much it's used, enjoyed and appreciated long after its been given. And whether it's one of Schweitzer Linen's lavishly popular damask collections like Martesana and Bonacieux, or the everyday elegance of the Brighton or Sympatico designs, you can be sure any of these bedding sets will be enjoyed and appreciated long after the holidays have passed.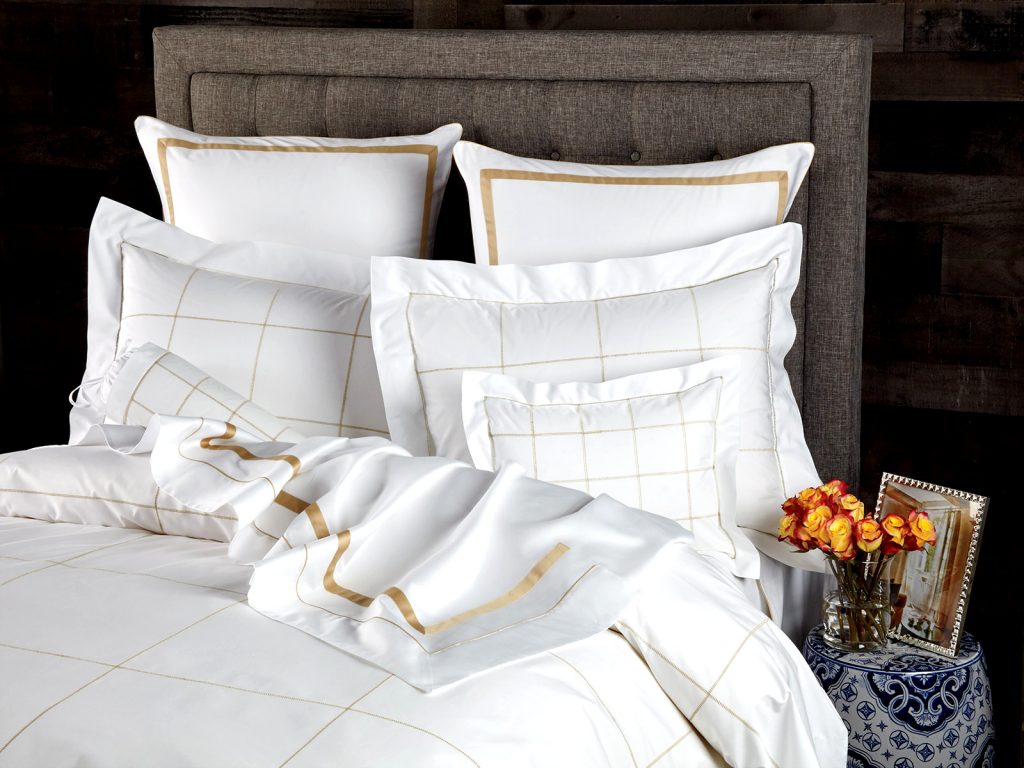 How can you be so sure? Because the gift of bedding is literally, and I mean literally, going to be enjoyed every single day. Just think about it. When they wake in the morning, your gift is there to welcome them into a new day. When they lay down at night, your gift is there to send them off into sweet slumber. You'll have helped them enjoy lazy Sunday mornings watching cartoons with the family, special moments with loved ones and so much more. Plus, your gift won't just improve their everyday routine, it may just help improve their quality of life.
The Gift that Changes Lives
If that seems a bit dramatic — well, it's true! Did you know we spend one-third of our lives in the bedroom? If the average person lives to be 80; that's roughly 26 years; 9,490 days; around 227,000 hours spent in the bedroom. Even more surprising than these numbers, is the realization that so many people spend all that time in rooms that are not fully conducive to improving their lives and overall well being. Be it the wrong color, not enough comfort or an uninspired design, hours, days and years of wasted potential just dropping by the bedside.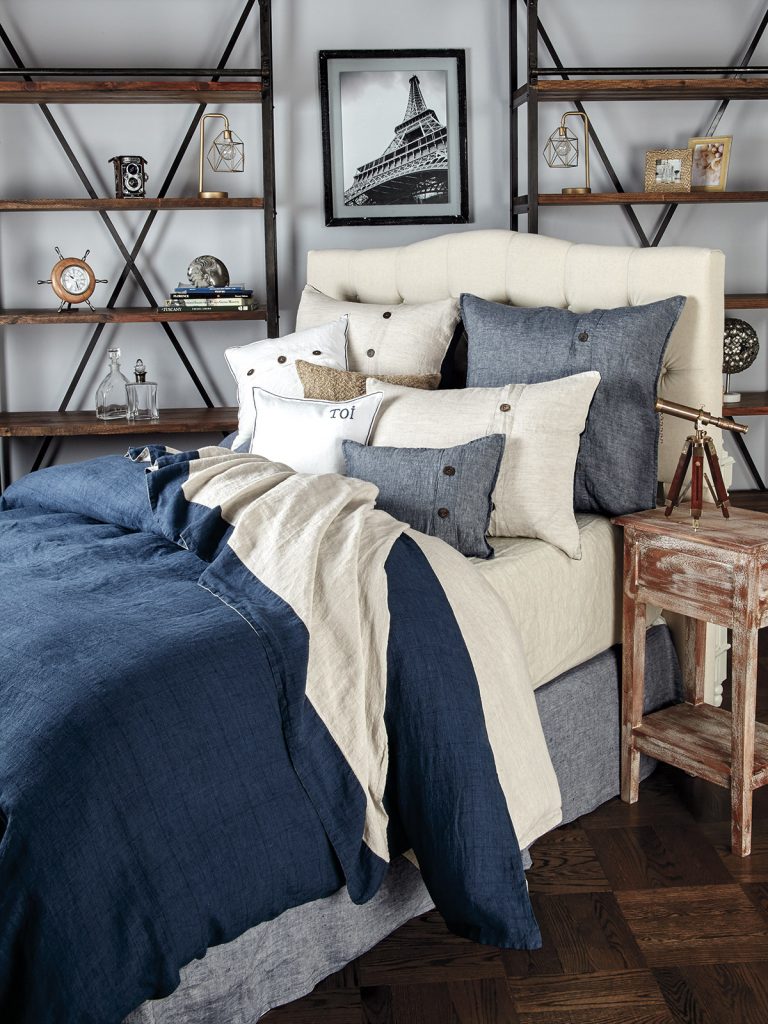 Your gift could change all that. By giving someone a beautiful bedding set, you could be responsible for making each day a little brighter, a little happier. You'll be the one to thank when they wake up feeling more refreshed, more energized, more beautiful and confident. And yes, your gift can play a huge role in improving the everyday quality of their life. Do not underestimate the power of comfortable fabrics, the right color tones and designs that put people at their absolute best in this world. The right environment affects us in so many ways, both ways we can see outright and some deeper and longer term. By creating the right bedroom environment, you are giving them the edge to a more enriching, more fulfilling life.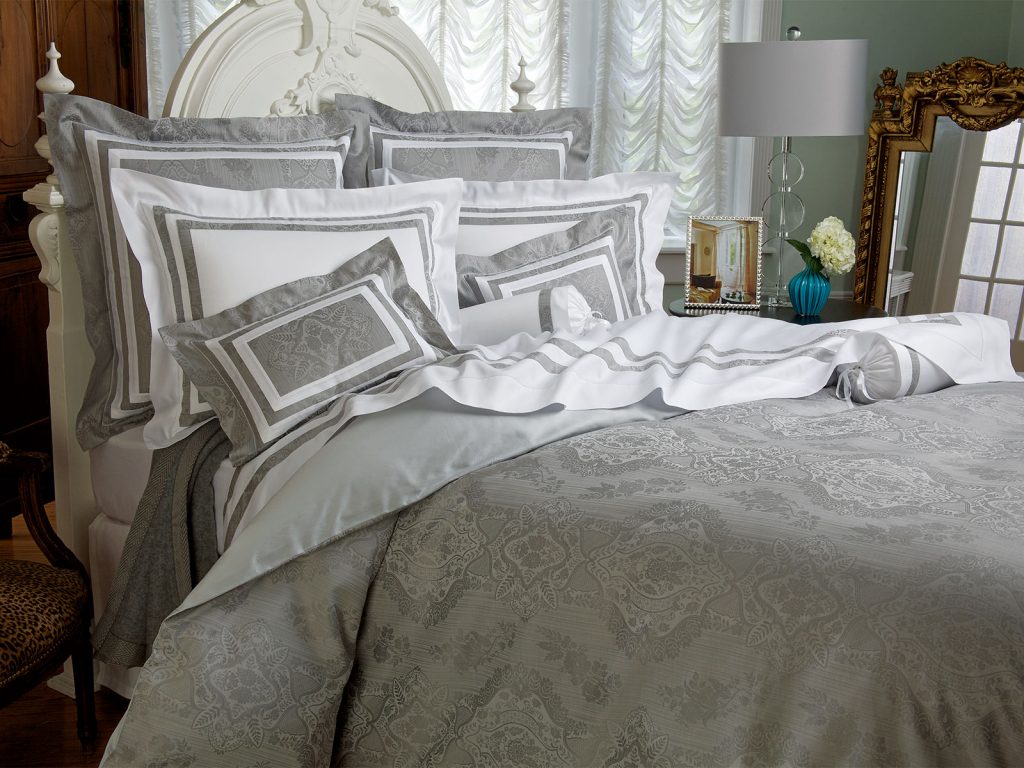 If you really want your gift this year to have a huge positive impact, a bedding set from Schweitzer will provide that welcoming environment they've been waiting for, even if they don't know it yet. From their latest sets like the NEW Lighthouse Linen Collection to the lavishly popular Leopardi collection, each will transform their room, their psyche and everyday experiences in so many beautifully positive ways.
Even if the person you are giving to already has nice bedding, who, in this life, doesn't need a good refresh once in a while? Variety is the spice of life after all.
And speaking of variety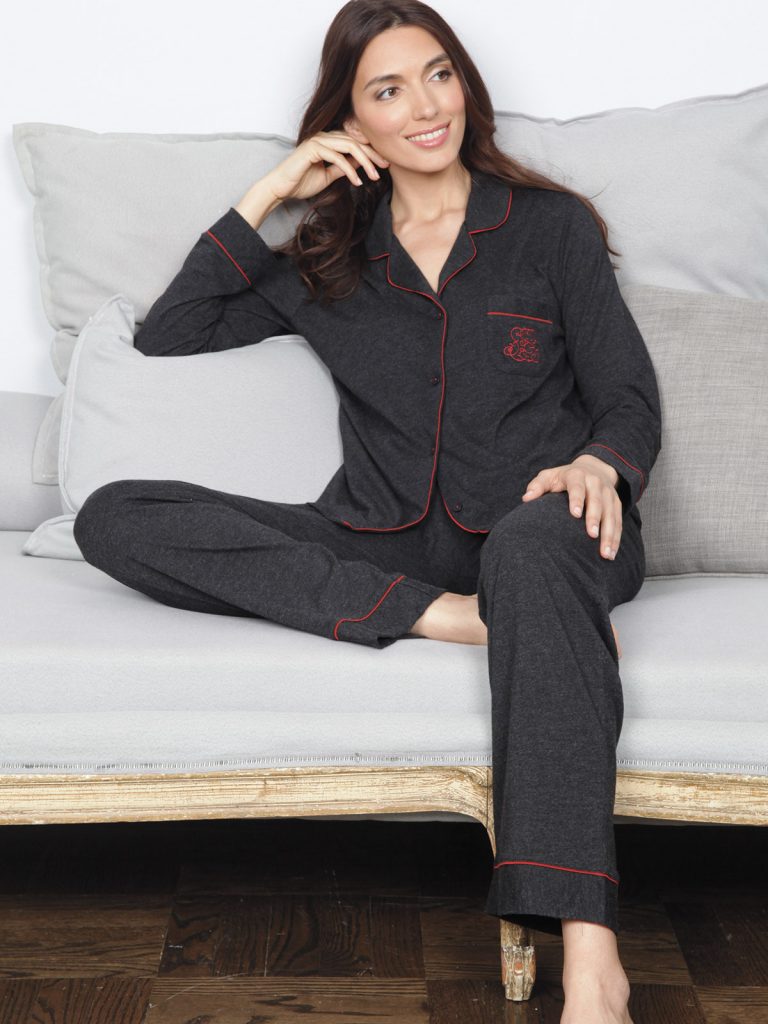 The exceptional gift experience at Schweitzer doesn't stop at fine bedding. In addition to their outstanding selection of bedding sets and accessories, they also offer an inspired collection of blankets, throws, table settings, bath towels, daywear, intimates and even a line of nightwear guaranteed to keep them at their coziest (or steamiest) all year long.
This holiday, make your gift the one they'll still be talking about next season. Make it a Schweitzer Linen gift.