February has long been celebrated as a month of romance and St Valentine's Day can be traced to both Christian and ancient Roman tradition. There are many stories of saints named Valentine or Valentinos and their ties to Valentine's Day but one story about the Patron Saint Valentines is especially compelling and romantic.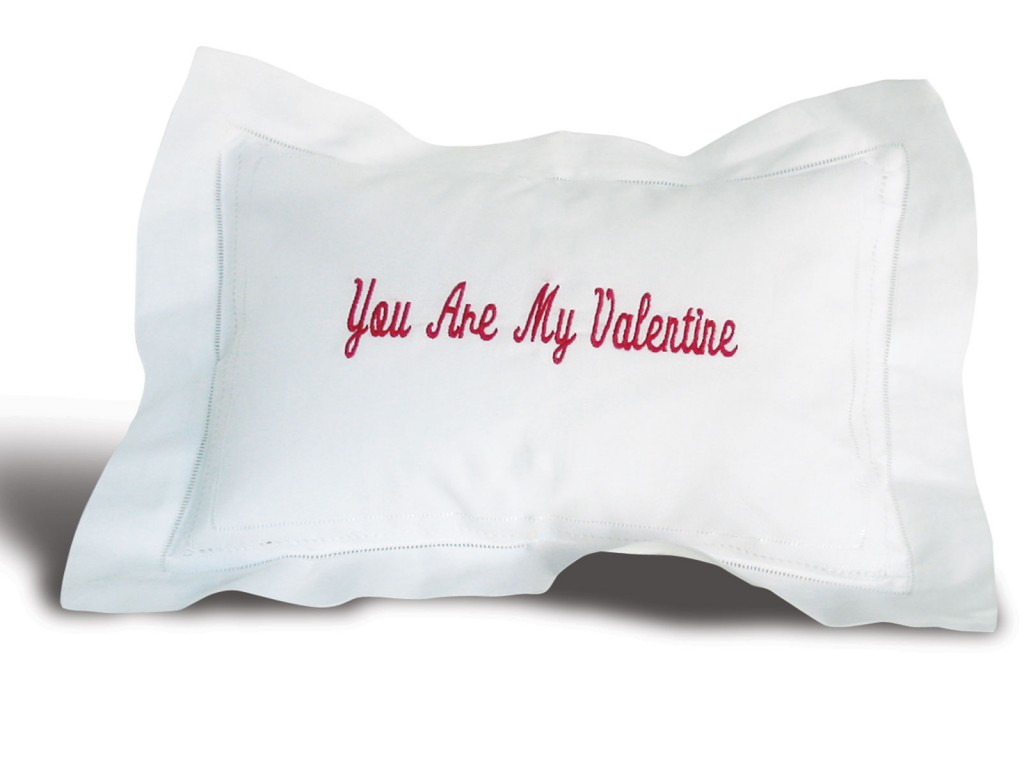 Hundreds of years ago there was a Saint by the name of Valentine. He was a noble Saint who wanted to help Christians escape their Roman captors. The Christian prisoners were beaten and treated badly by the Romans. As the story goes, Valentine fell in love with a young girl who came to visit a prisoner. He got caught attempting to help the prisoners and was put to his death, but before he was killed, he allegedly wrote a note to the young girl signed "from your Valentine" – an expression still used today. Even though he died in the middle of February A.D. 270, it wasn't until the end of the 5th Century that Pope Gelasius declared February 14th St Valentine's Day.
In France and England February 14th was the beginning of birds mating season which added to the romantic appeal of Valentine's Day. It's a day which is celebrated all over the world today and Valentine's Day notes gained popularity in the middle ages with greetings dating back to the 1400's. Since then Valentine's Day has evolved into the worldwide commercial sensation we love today.
And while St Valentine didn't have a problem expressing himself, we know it's not easy for everyone to say the "L" word. We want to help you spread the love and show your appreciation with our heartfelt boudoir cases featuring a sweet Valentine's Day message. Go ahead…. express yourself! From the right accessory to add romance to your bedroom, bathroom, and your body, we offer you delightful gift ideas sure to please the recipient!
Perfect for your significant other or someone you wish was your Valentine!
Or put a smile on the face of a friend with any of these Valentines Pillows.
Add a custom monogram for a personalized touch!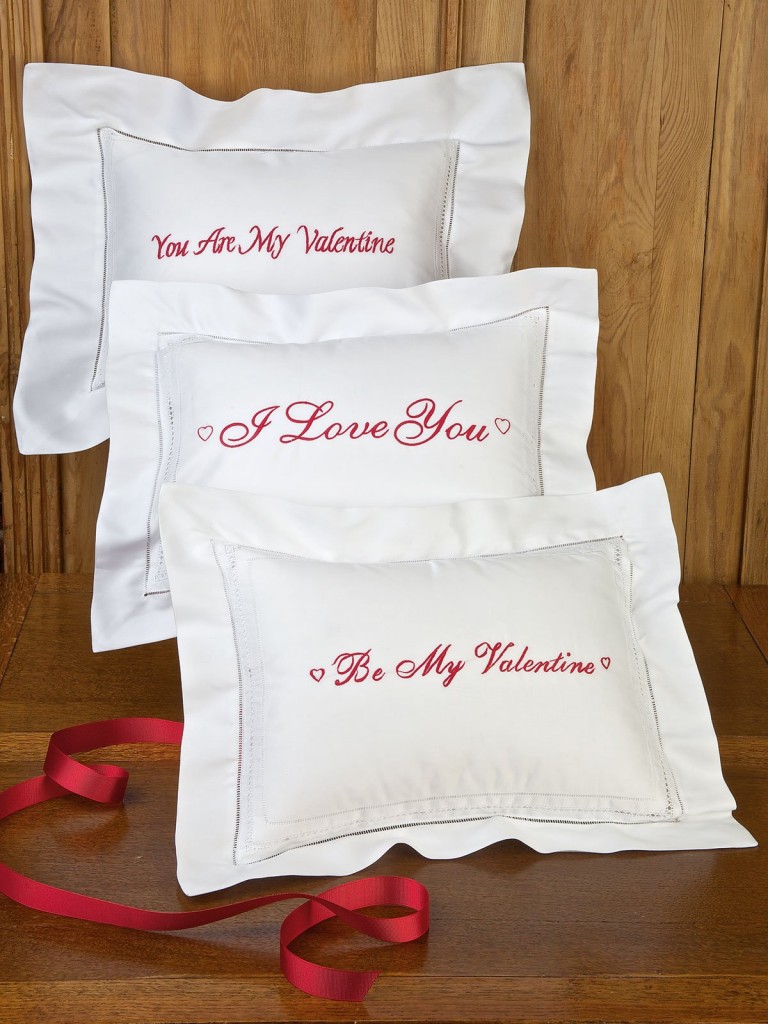 Hearts Afire handkerchiefs measure mini embroidered hearts all over a soft cotton batiste fabric. Ladies, consider this as an easy gift idea for your loved one.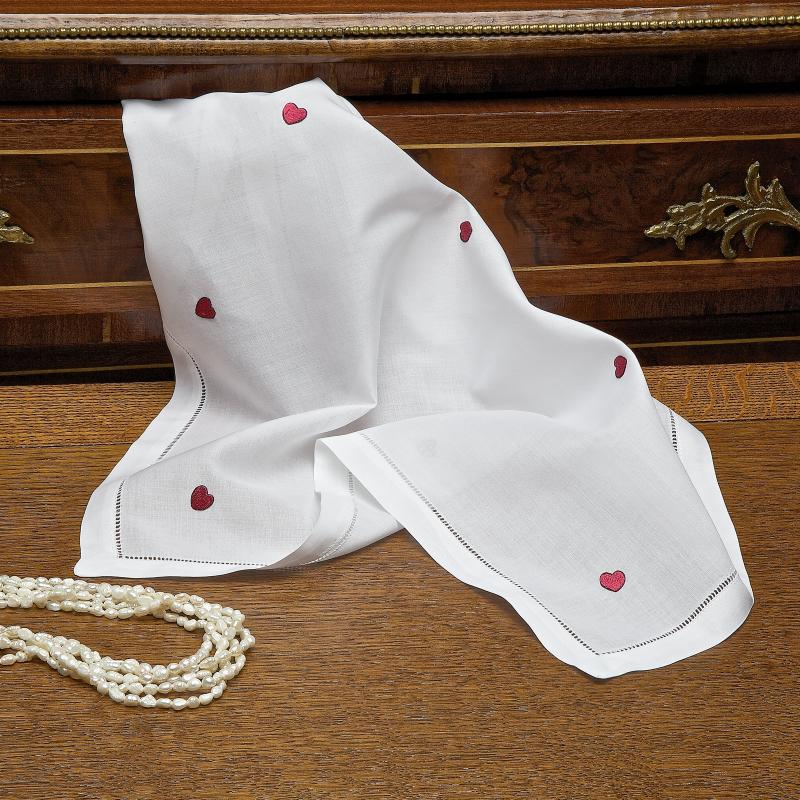 A sweet touch for your bathroom is the Lovable 21 Bath Robe and coordinating bath towels with the most adorable embroidered hearts you've ever seen.  In Blue or Pink.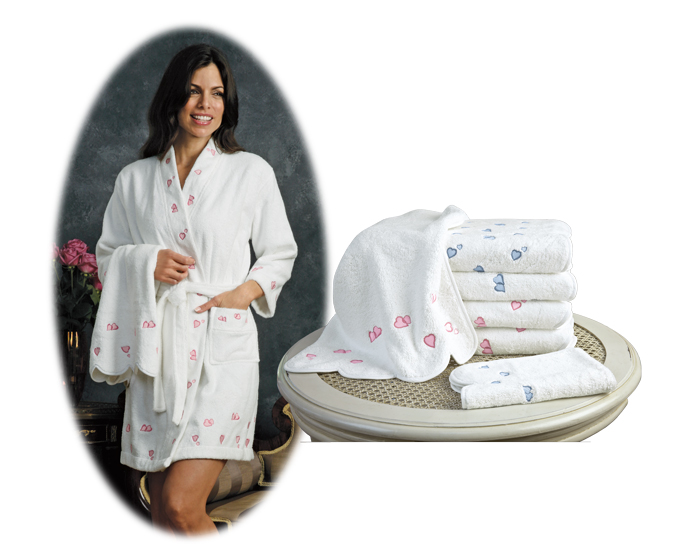 Another option for the bath is the Tiffani Bow collection featuring a ribbon with bow tie embroidered on lush terry fabric in Blue, Green or Pink. (Coordinating sheets also available).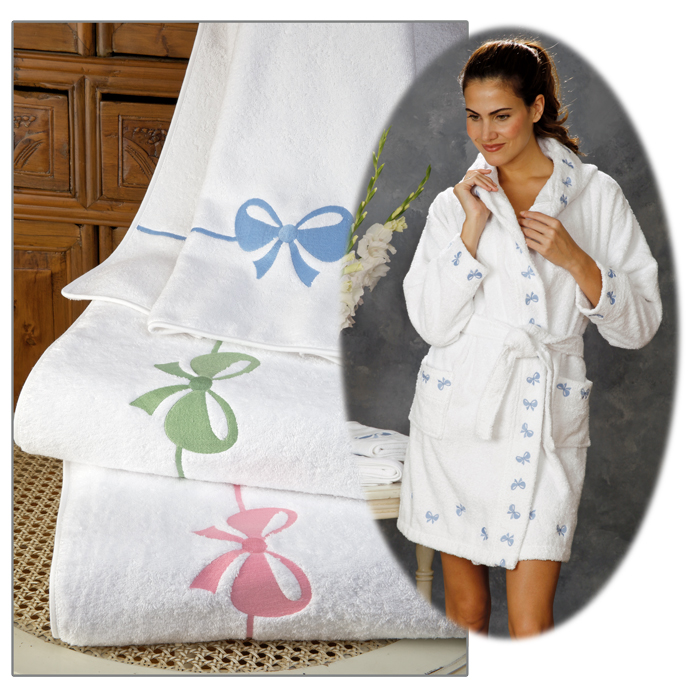 We give love a good name!  Our Cupid wrap has a bit of va va voom with a deep v neck and tie front  at the waist.  It's still classy with its simple outline heart embroidery.  In Pink or Green.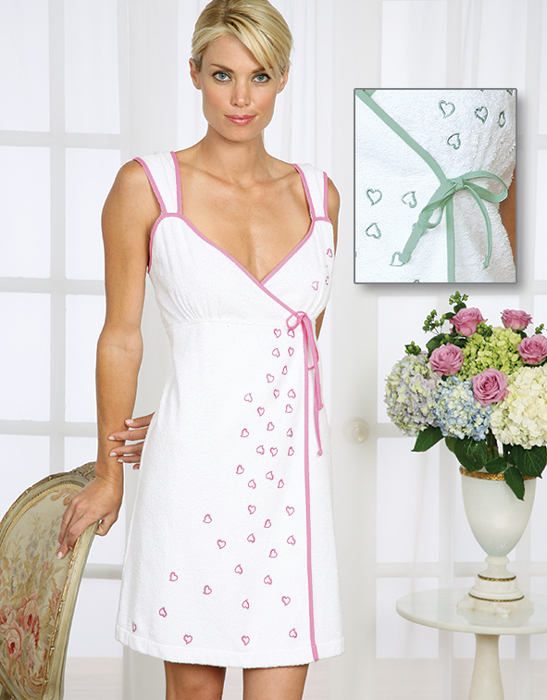 Stop looking, we have the most thoughtful gift idea for Mom or Dad.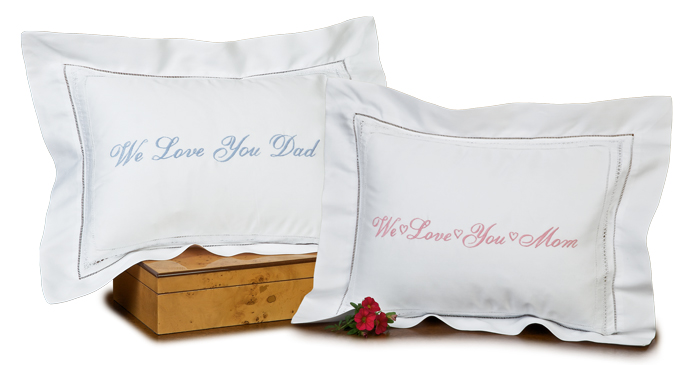 Or give them flowers that will last forever.  Our beautiful embroidered one of a kind robes with matching gowns are breathtaking and suitable for any demographic!  Make your special loved one feel like a queen in these gowns.
If you are lucky enough to have your valentine make you a romantic dinner at home, consider wearing this flirty chemise, irresistible with pink embroidered hearts and a delicate scallop hem (Meredith).  It's guaranteed to spice things up!  Or for a more conservative look go for our Corazon heart embroidered pajamas, perfectly tailored yet adorable with hearts in red, blue or pink.
Underneath it all keep it sexy with these pretty in pink intimates.  This can be your gift to your significant other. Pink-a-boo and Georgia Peach.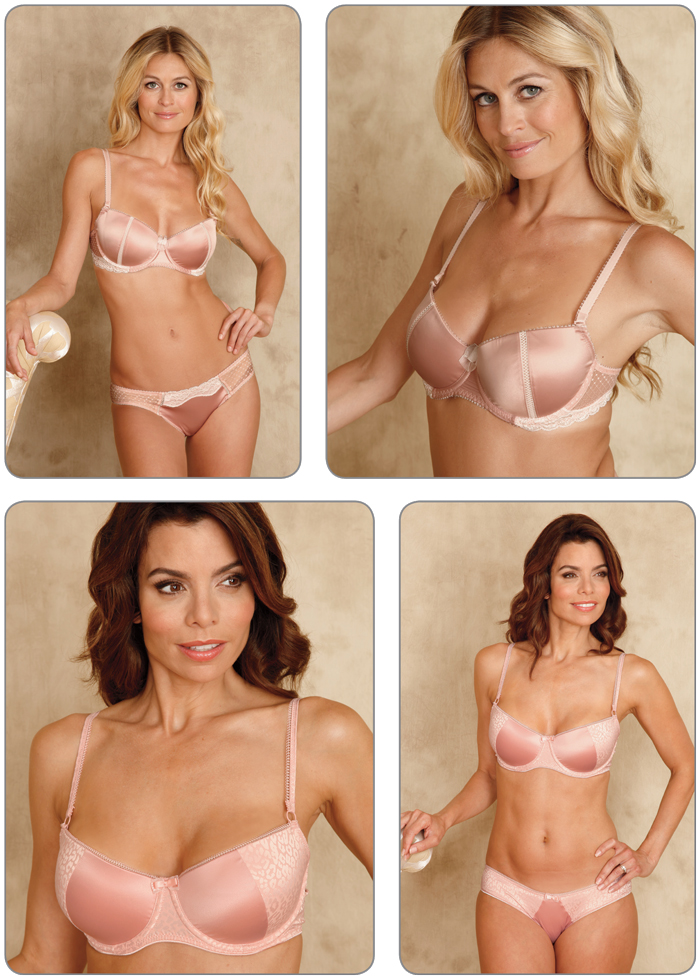 Especially fitting for Valentine's Day, but work well year round, Lovable 21 Sheets in pink or blue are made on the dreamiest 300 thread count cotton sateen in Italy!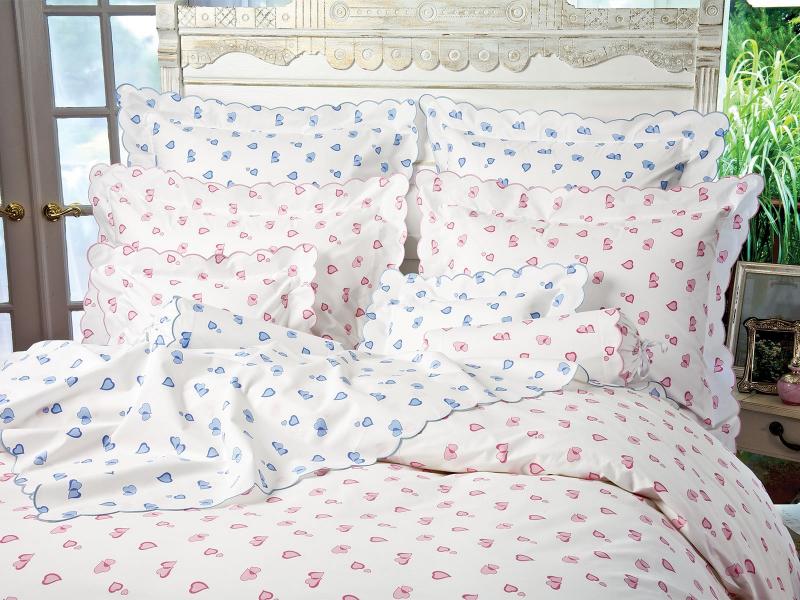 A more modern take on a heart design is Artsy Hearts with a large scallop finish, available in blue, green, grey or navy and also made in Italy!