All hail the care package. Singlehandedly one of the most anticipated deliveries for any college student. It's a wonderful way to show a child, grandchild, family member or friend that no matter how far they are from home, or the people they love, you are thinking of them.
Traditionally these care packages can include anything from a wide range of snacks and foods to clothes and other amenities that college kids can use. What's unfortunate is most people forget about one of the most important things a college kid needs, a good nights sleep. That's why when it comes time to send your care package, consider making it the best one on campus with bedding, pillows and all the comfy cozy accessories they'll need to fully rest and recharge each day.
If you're not sure what to include in your ultimate care package, Schweitzer Linen is here to help. After all, their luxurious products have been helping customers live happier, more satisfying lives for 50 years. Everything they make is of the highest quality with one goal, bringing the absolute best out of each and every day.
From the toastiest comforters to luxuriously soft bedding in designs that will fill their dorm or home with budding warmth and optimism, the ultimate care package starts with Schweitzer Linen's incredible collection of products.
SHEETS
Including sheets in your care package will give them a bounty of benefits that will help them in their day-to-day routine.
For one, they'll sleep more comfortably. The right sheets can help create the right temperature so they can achieve the best rest possible–whether it's warm all year long where they go to school or the temps keep getting lower as the semester progresses. Choose from a variety of soft, skin-pampering fabrics in any thread count you choose.
Many college kids are still learning how to take care of themselves so in addition to providing them with more comfort, your new set of sheets will replace older sheets that may still be hosting unwanted things like bacteria, germs and other nasty things that can be very unhealthy.
And since they are in college to grow and sharpen their minds, why not provide them with the best colors and patterns for fostering positivity, creativity and relaxation. With hundreds of exclusive designs to explore at Schweitzer Linen, its easy to find one (or two) that keeps them at their best every day.
Fabulously refreshing, exceptionally original, this unique pattern is urban chic at its best.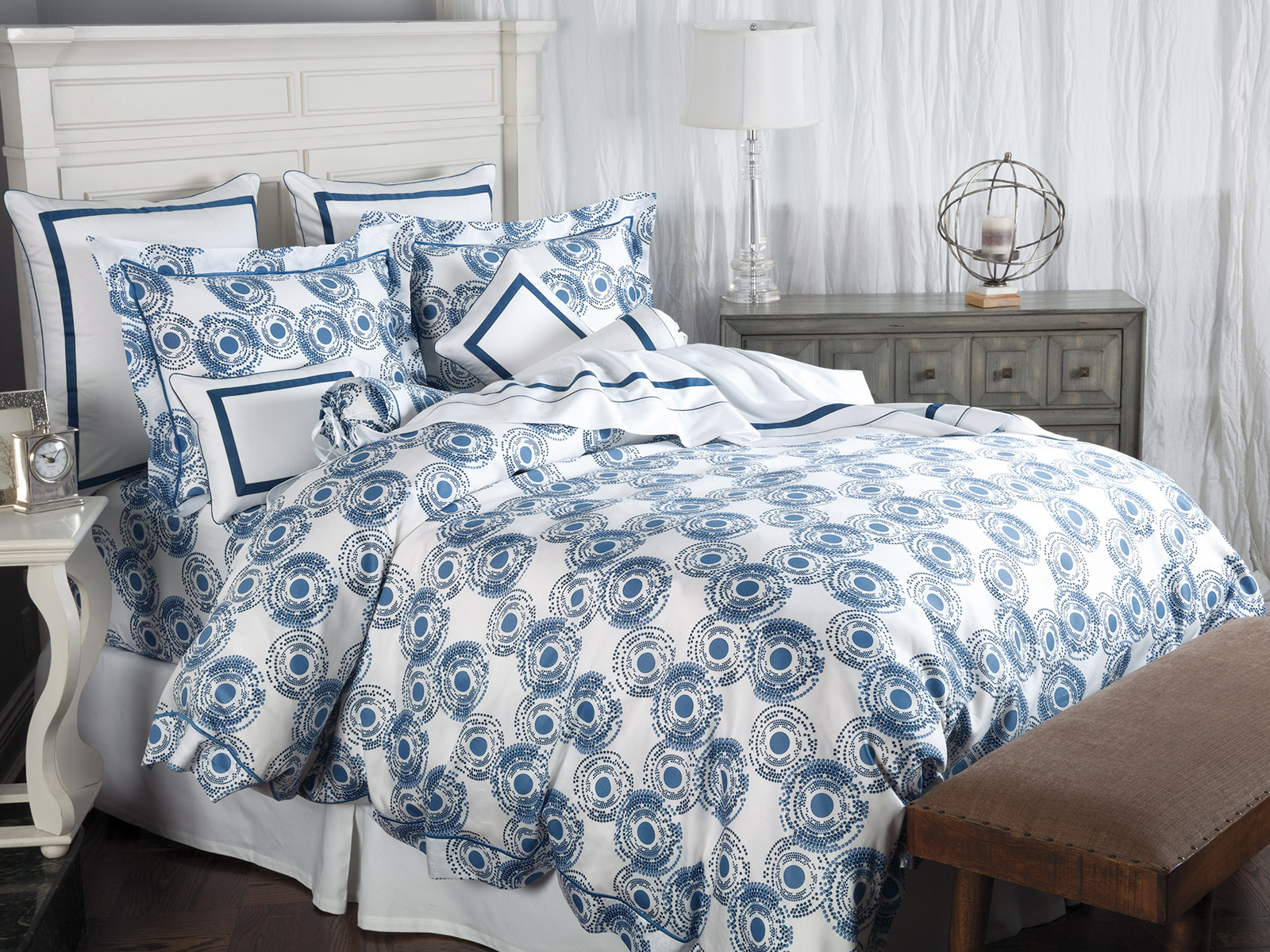 Bursting with life, bright pastel colors and a whole lot of pizazz, this festive, paisley print celebrates every day with cheery optimism they'll keep with them long after waking.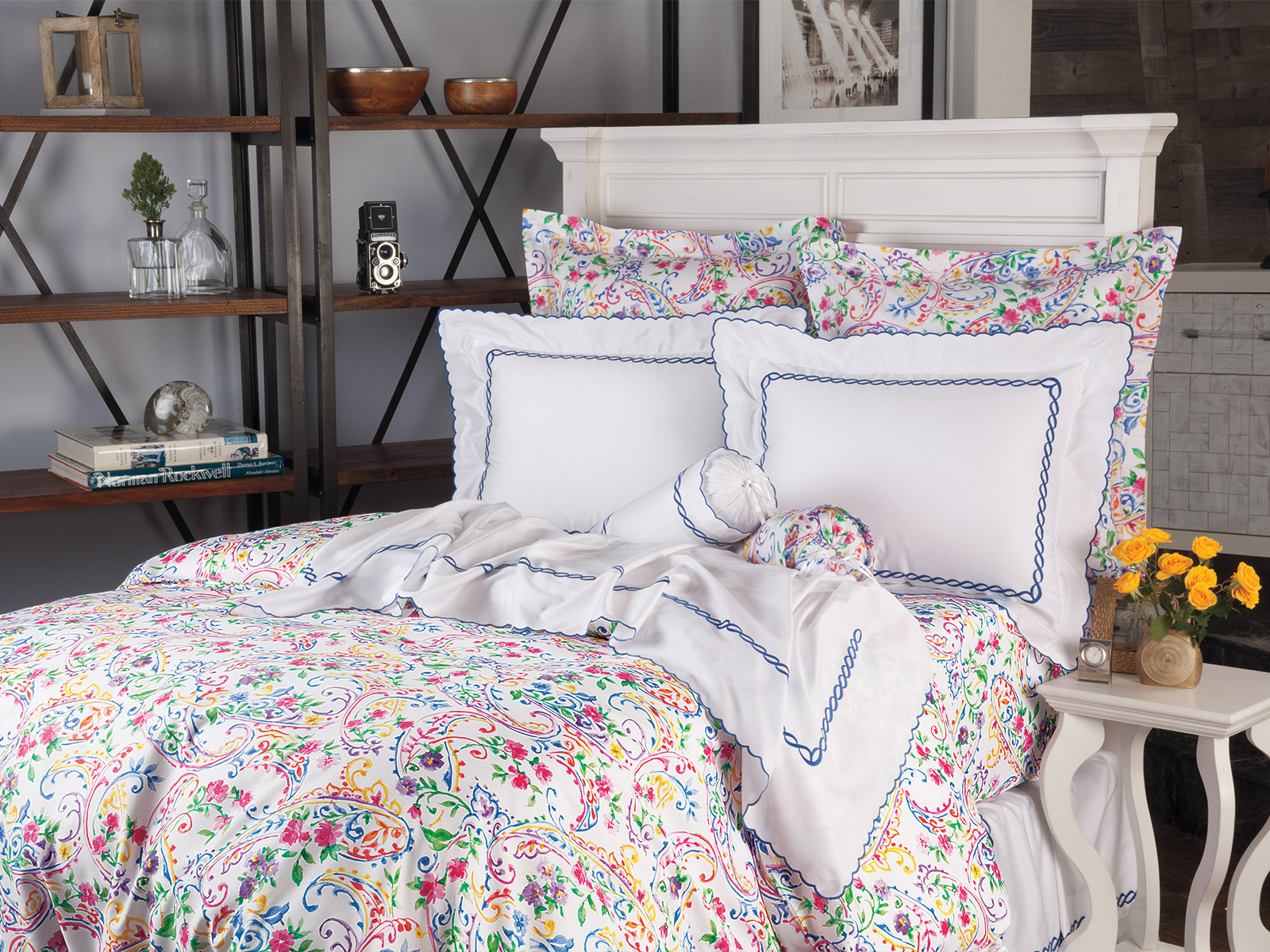 Italian pre-washed, easy care linen sheets portray a crumpled appearance and industrial look that is good as is–no ironing needed. Perfect for the college student on the go.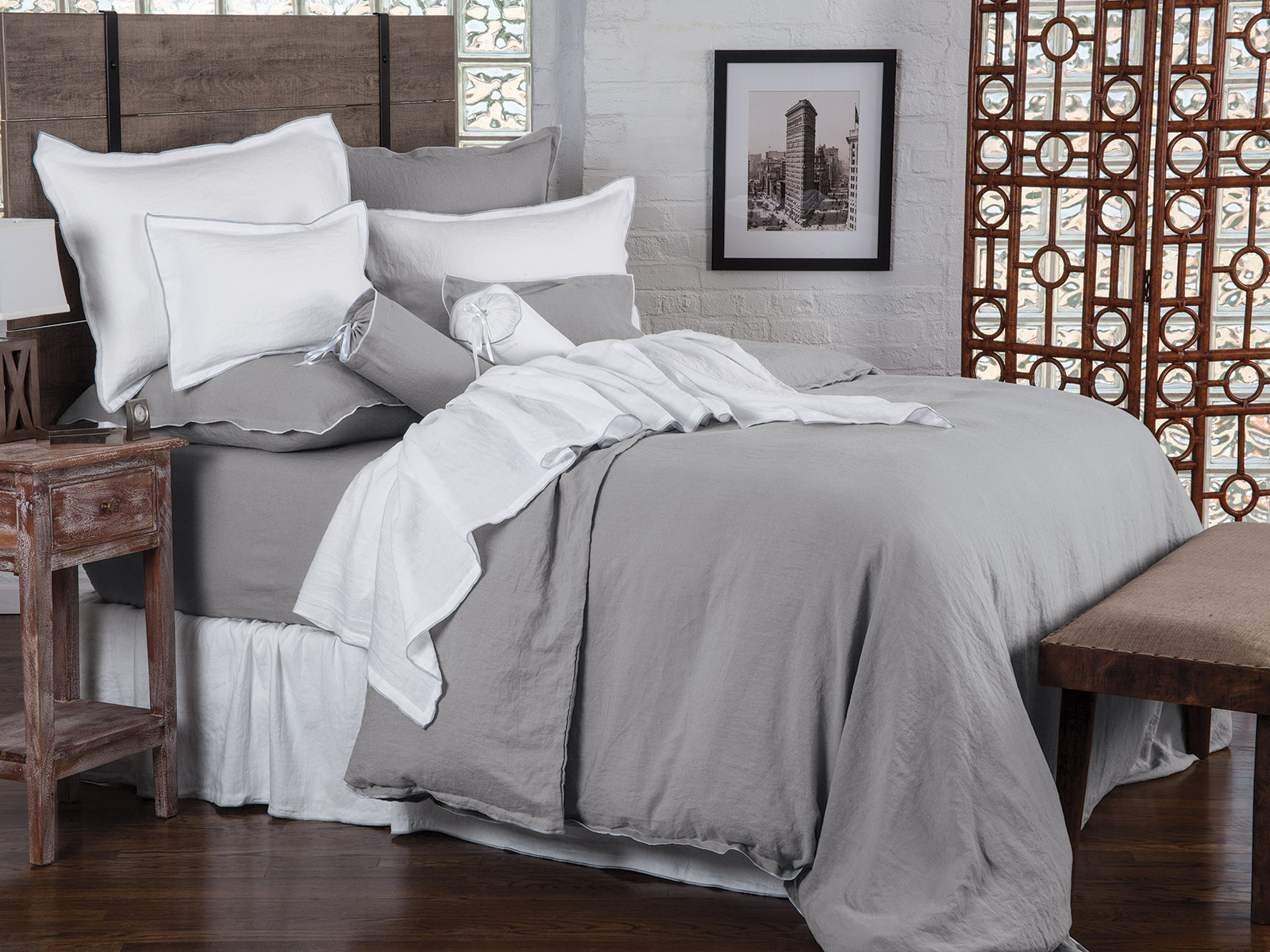 COMFORTERS
If you're feeling too far from your loved one and want a surefire way to make them feel warm all over, include a comforter in your care package. Plush, inviting and oh so cozy, it's like sending a personalized hug they will appreciate every day. Plus the right comforter can be an essential part of getting a great nights sleep.
Luckily, with their wide selection of sizes, weights and fill, finding the right comforter is simple at Schweitzer Linen. From the finest down to the warmest wools and cottons, this welcoming layer will transform their bed into a perfect sleeping sanctuary. They even have special comforters for allergy sufferers.
All the elegance and warmth they could want in a comforter. Filled with the finest European white goose down of superior 800+ loft power, it's exquisitely covered with an ultra-soft silk and cotton blend of super-fine 860 thread count.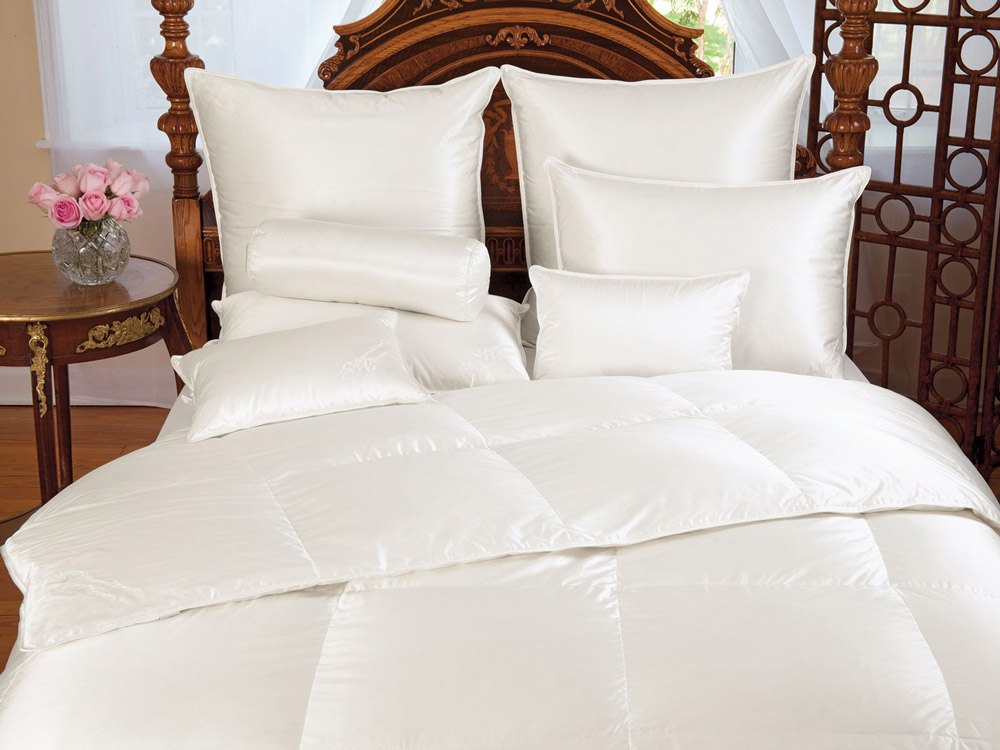 Washable Cotton-Filled Comforter
A great alternative for those allergic to goose down. Imported, wonderfully quilted, covered in 300 thread count cotton, ideal for year-round temperature and warmer climates. Machine washable.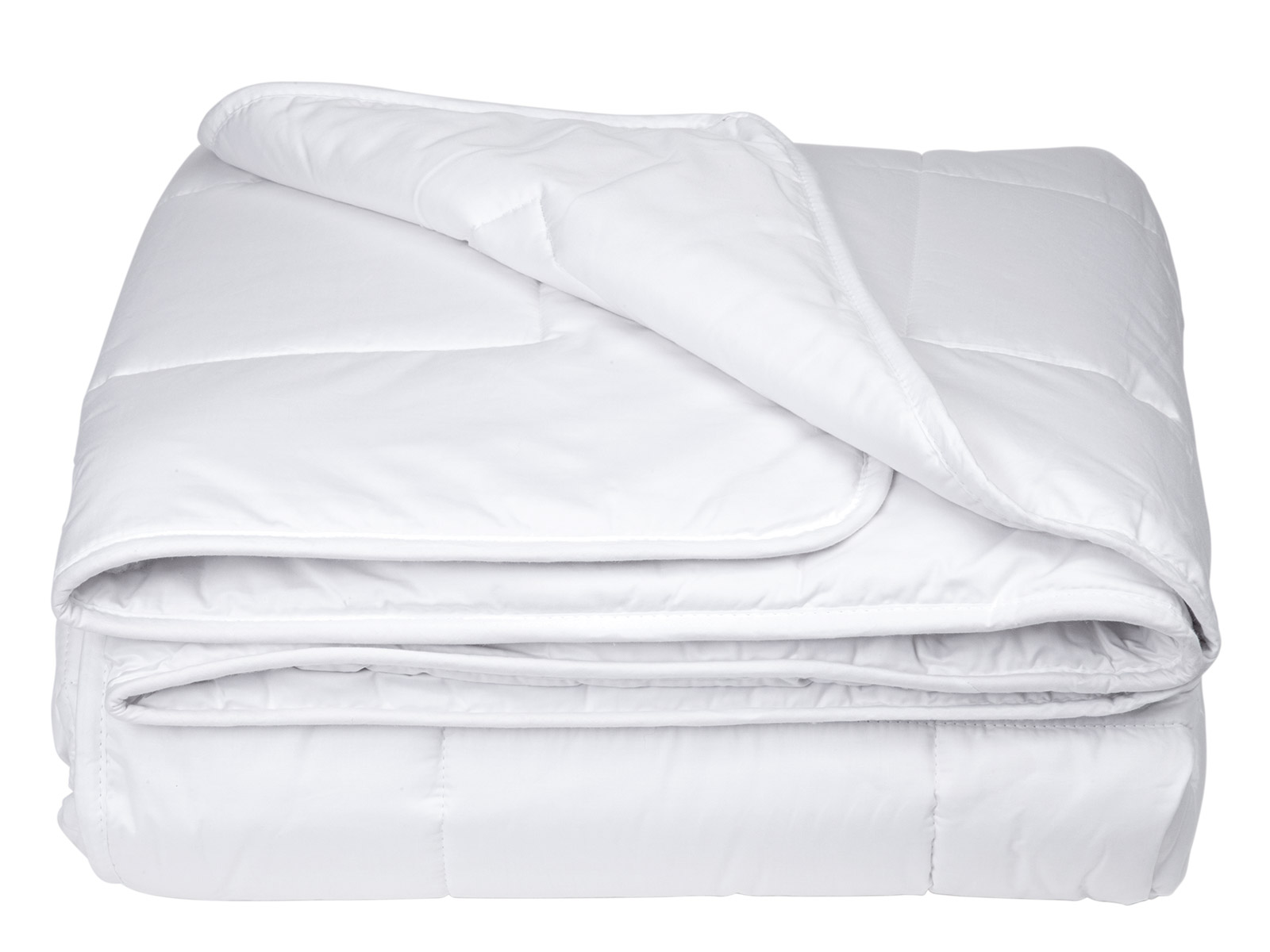 Designed to behave like down with wondrous warmth, loft and softness. Constructed with baffled boxes, 330 thread count, 100% cotton ticking and cording. Machine washable, perfect for allergy sufferers and children.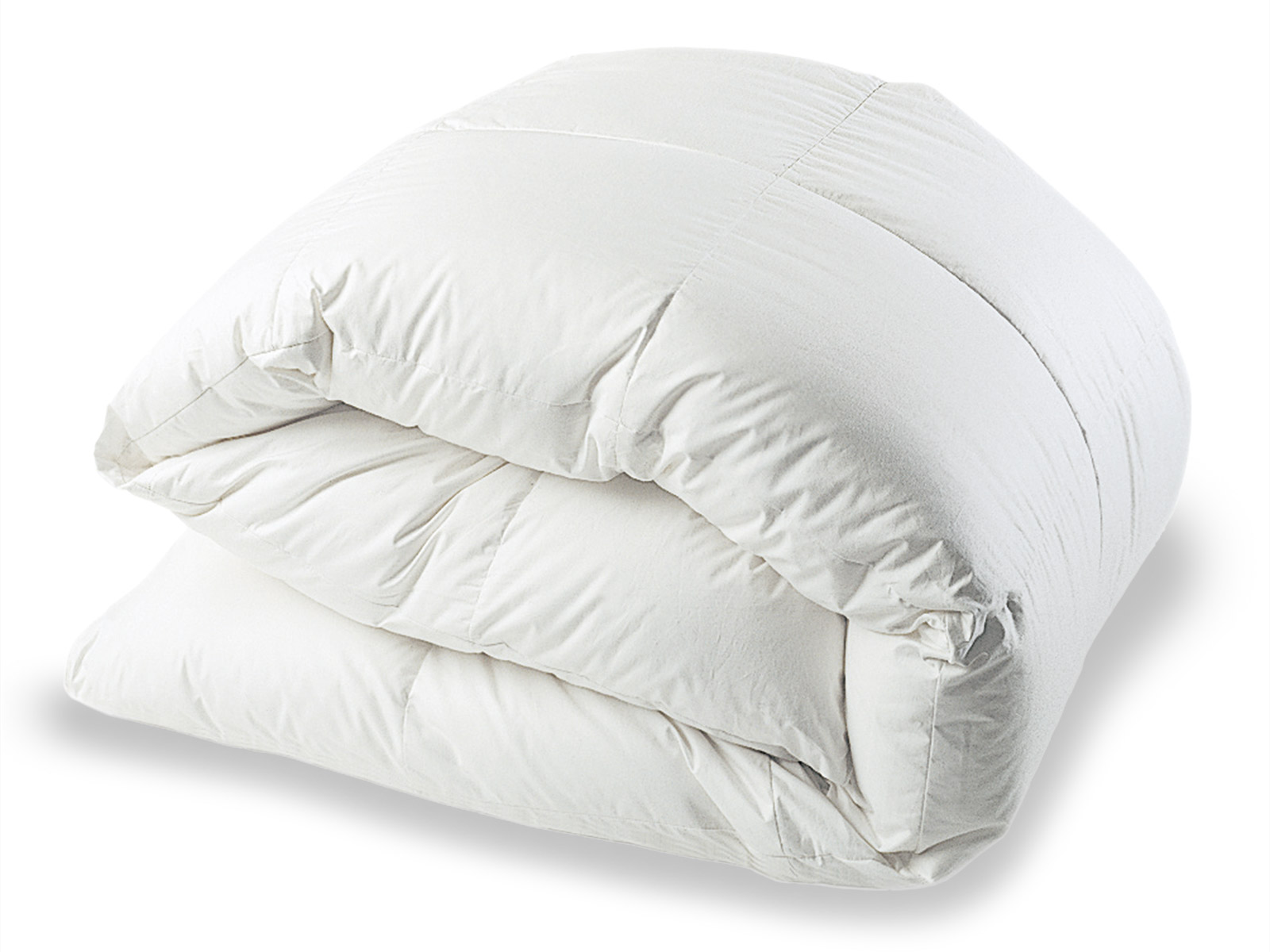 BLANKET AND THROWS
Since you can't physically be there with your loved one, let one of Schweitzer Linen's blankets or throws be there for you to help keep them safe and snug during late night study sessions, movie nights or as an extra layer when a chill hits the air.
The most decadent cashmeres, wools and cottons are waiting to embrace them with their incredible softness. Meticulously crafted in a great array of styles and shades, these won't just keep them cozy all year long, they add a joyful ambience to warm up any room.
Pamper them everyday with the sheer indulgence of this 100% cashmere year-round favorite.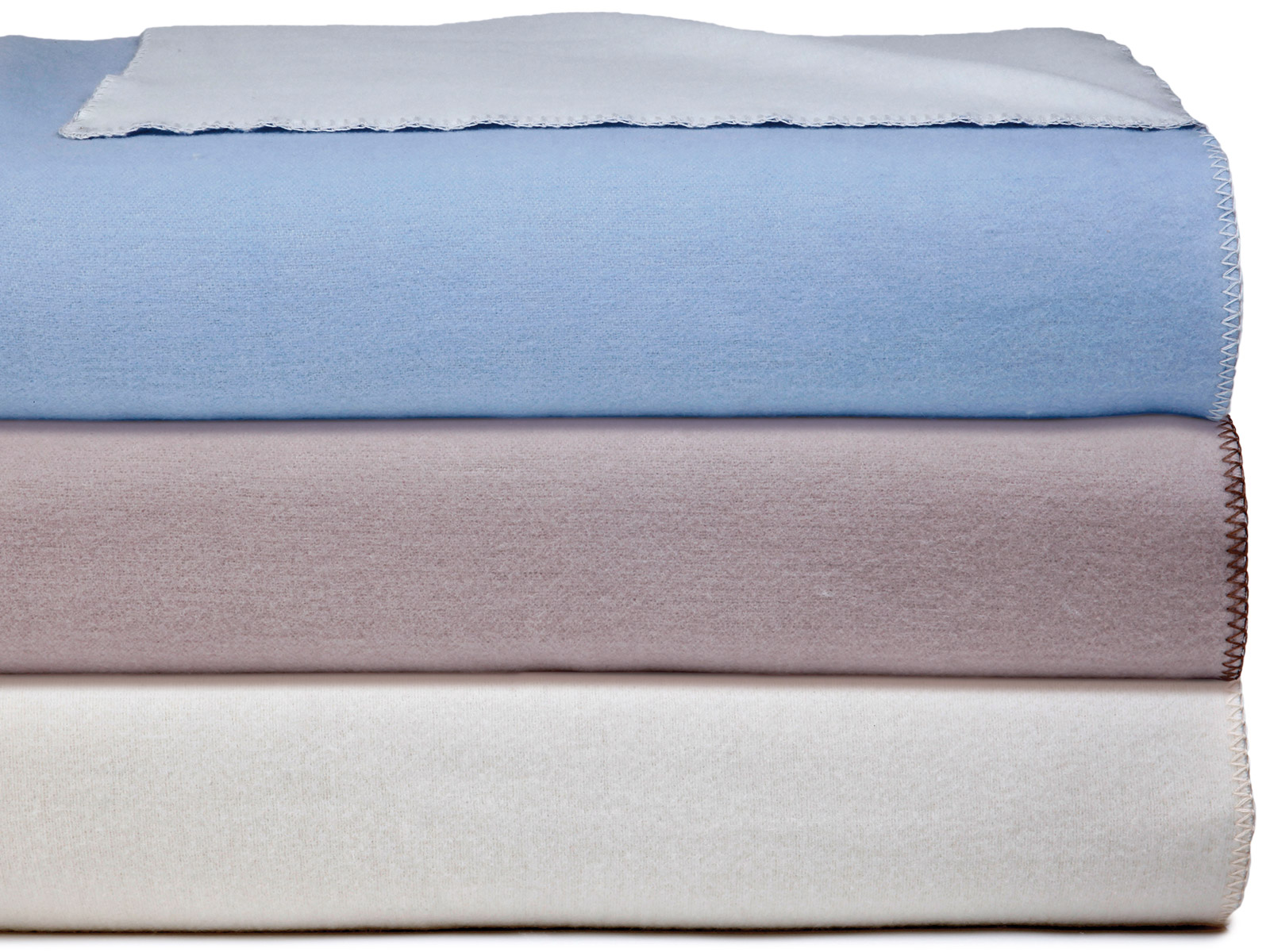 If you could run your hand over this silken, velvety smooth blanket of 100% pure baby alpaca, you would want your entire body to luxuriate in the incomparable feel of it.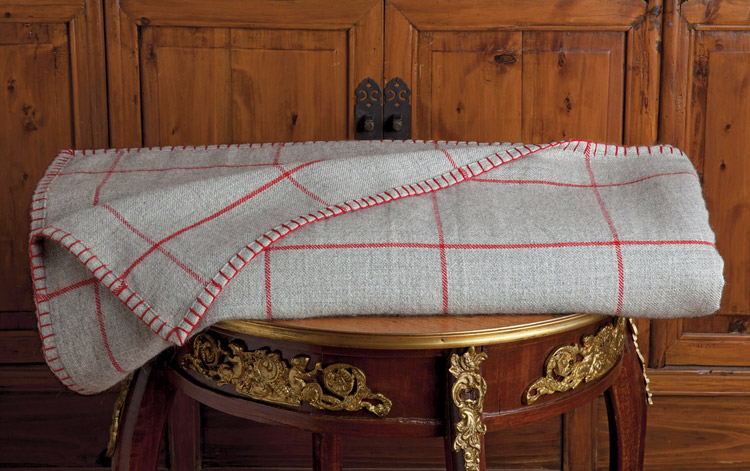 Imagine you were able to wrap yourself in the world's softest, most inviting cloud. That's sort of what it feels like when you experience the comforting embrace of our 100% cashmere throw.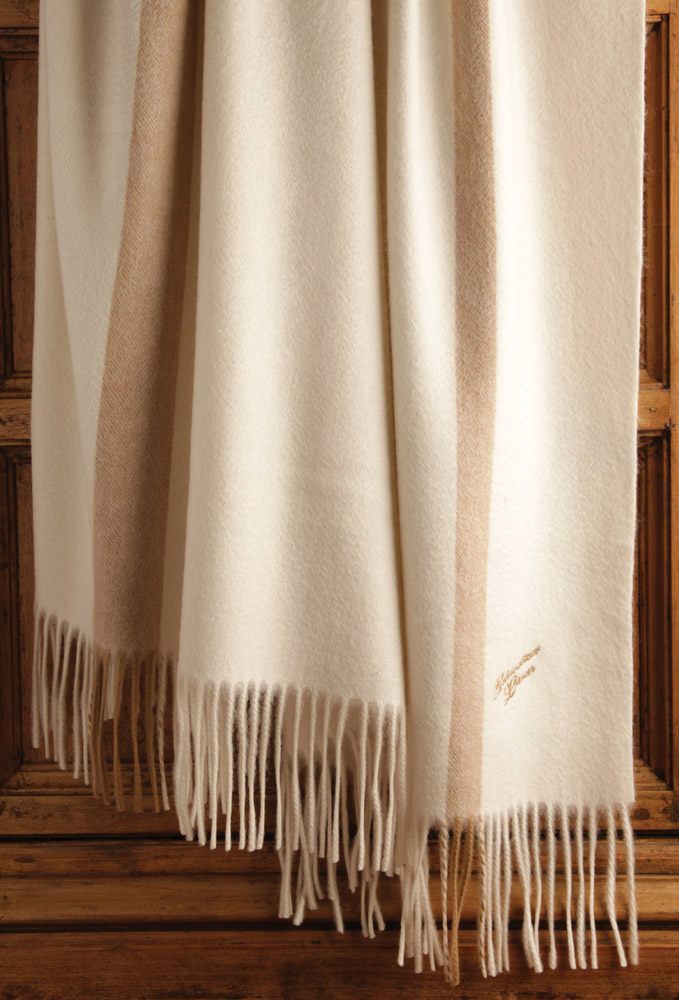 PILLOWS
The right pillow can be vitally important to getting a good nights sleep. Of course, which pillow is the right pillow is different for everyone. That's why Schweitzer Linen carries so many kinds–from down-filled and cotton to silk and non-allergenic comforel. Proper weight, neck placement and support can be the difference between night of tossing and turning or achieving a thoroughly replenishing sleep, so the simple act of sending a new pillow with your care package may very well improve the way they fall asleep and wake up each day. Plus, Schweitzer Linen also carries decorative pillows, bedrolls and a variety of stylish pillow cases in hundreds of amazing designs.
Your pillow will also likely be used for more than sleeping. It might make for an ultra comforting prop for weekly reading and studying. Maybe it's the extra back support they need while writing out that long term paper. Or sometimes during tough, stressful times, the soft, plush pillow you've given them may the one thing needed to make them feel comforted, connected with home and ready to take on whatever lies ahead. Don't ever underestimate the power of a good pillow.
Filled with pure white Polish goose down with an extremely high 950 fill power, which means that each ounce of down traps an incredible amount of air, resulting in incomparable loft.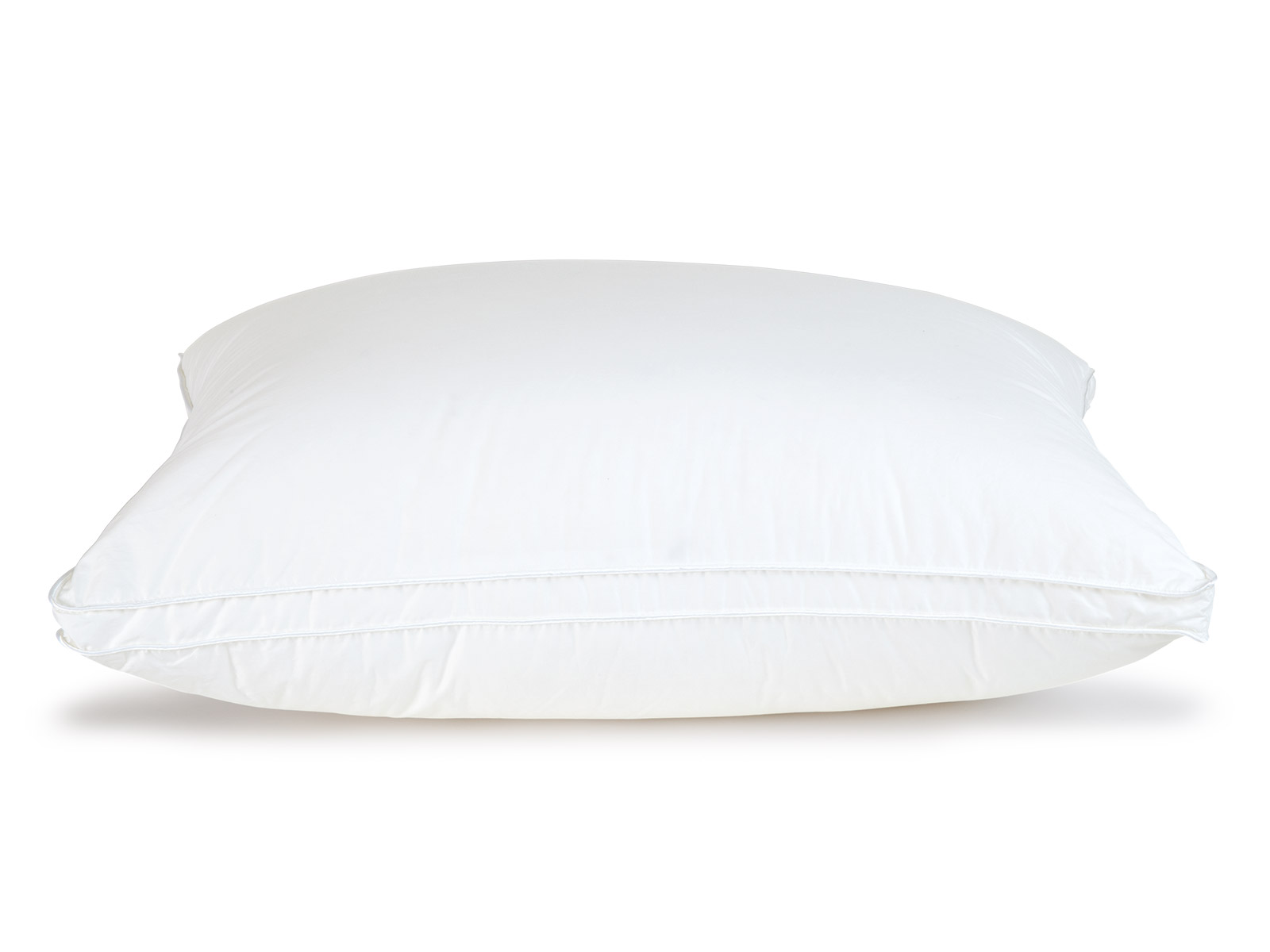 Designed to behave like down with wondrous loft and resiliency. 100% cotton ticking, machine washable, perfect for allergy sufferers and children.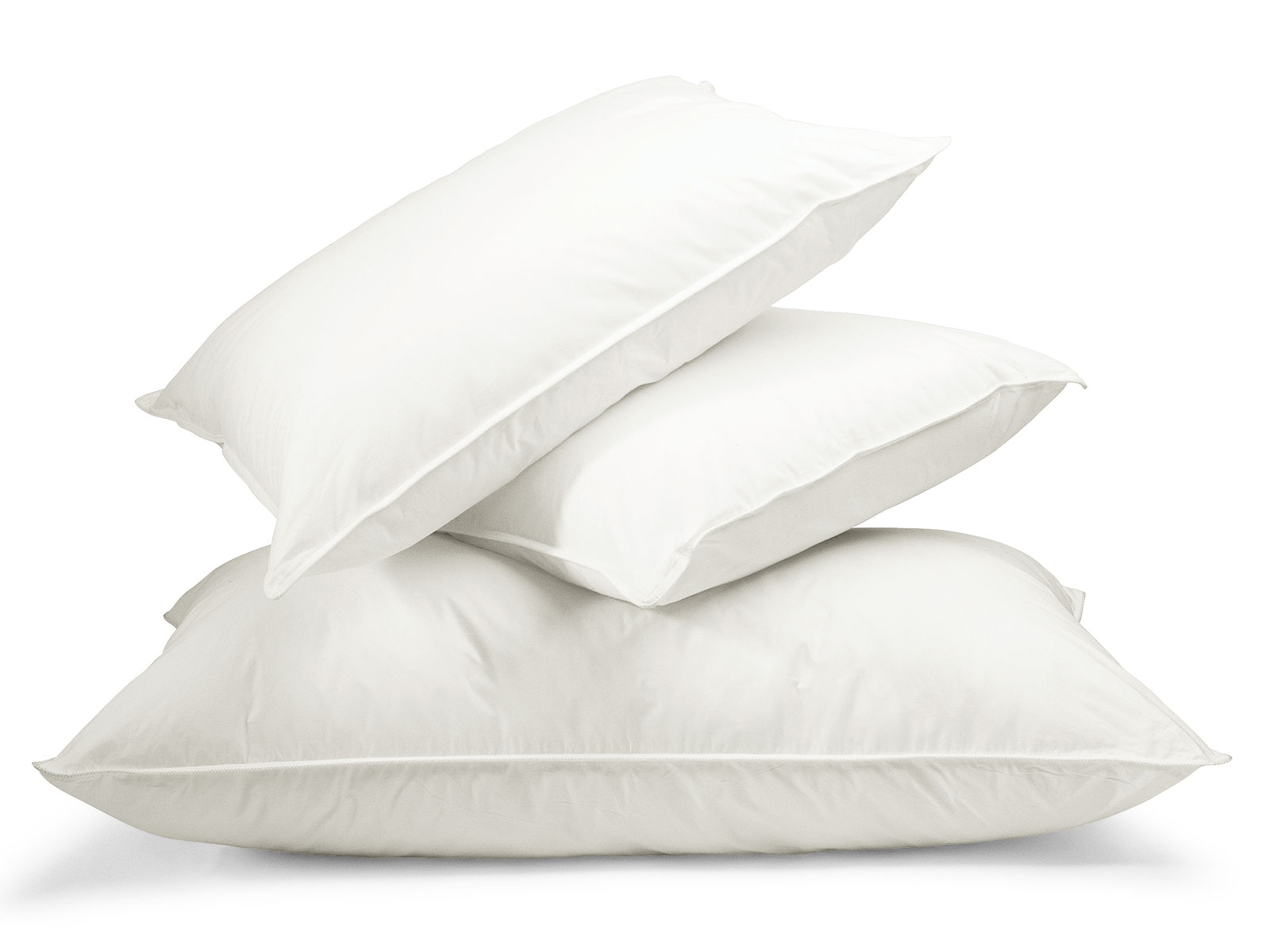 Nuance & Barrington Court Decorative Pillows
Barrington Court pillow is handsomely made of Brown cotton with a hand loomed look, and genuine Beige suede. Nuance pillow is a minimalist Brown cotton pillow with cording of tie-dyed Orange and Brown tints.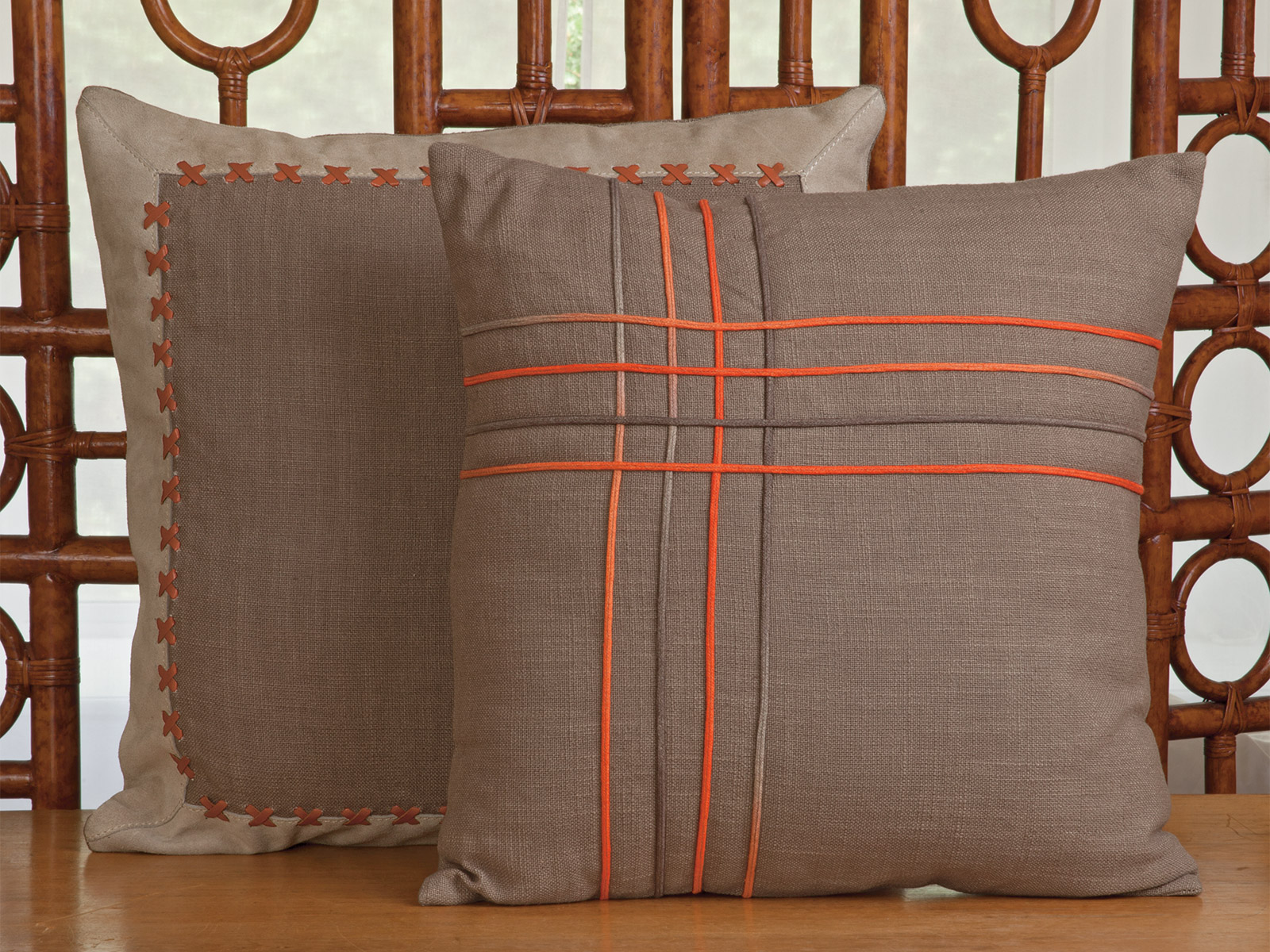 DESIGN
Perhaps one of the most important aspects of your care package will be the colors and designs you add to their room. Schweitzer Linen has one of the largest collections of original designs you won't find anywhere else. From the best contemporary styles to classic patterns and prints that echo the beauty and heritage of the past, you can help them create an environment that is ripe for learning, growing and developing into the fine adults they are already on their way to becoming. With these mood-inspiring hues, calming tones and energetic designs, you'll be filing every day with joy, optimism and comfort they'll carry with them all year long.
Like a perfect breeze floating up through seaside windows from the coast, the airy texture of this 100% easy care linen will take them to a place of infinite pleasure, peace and contentment.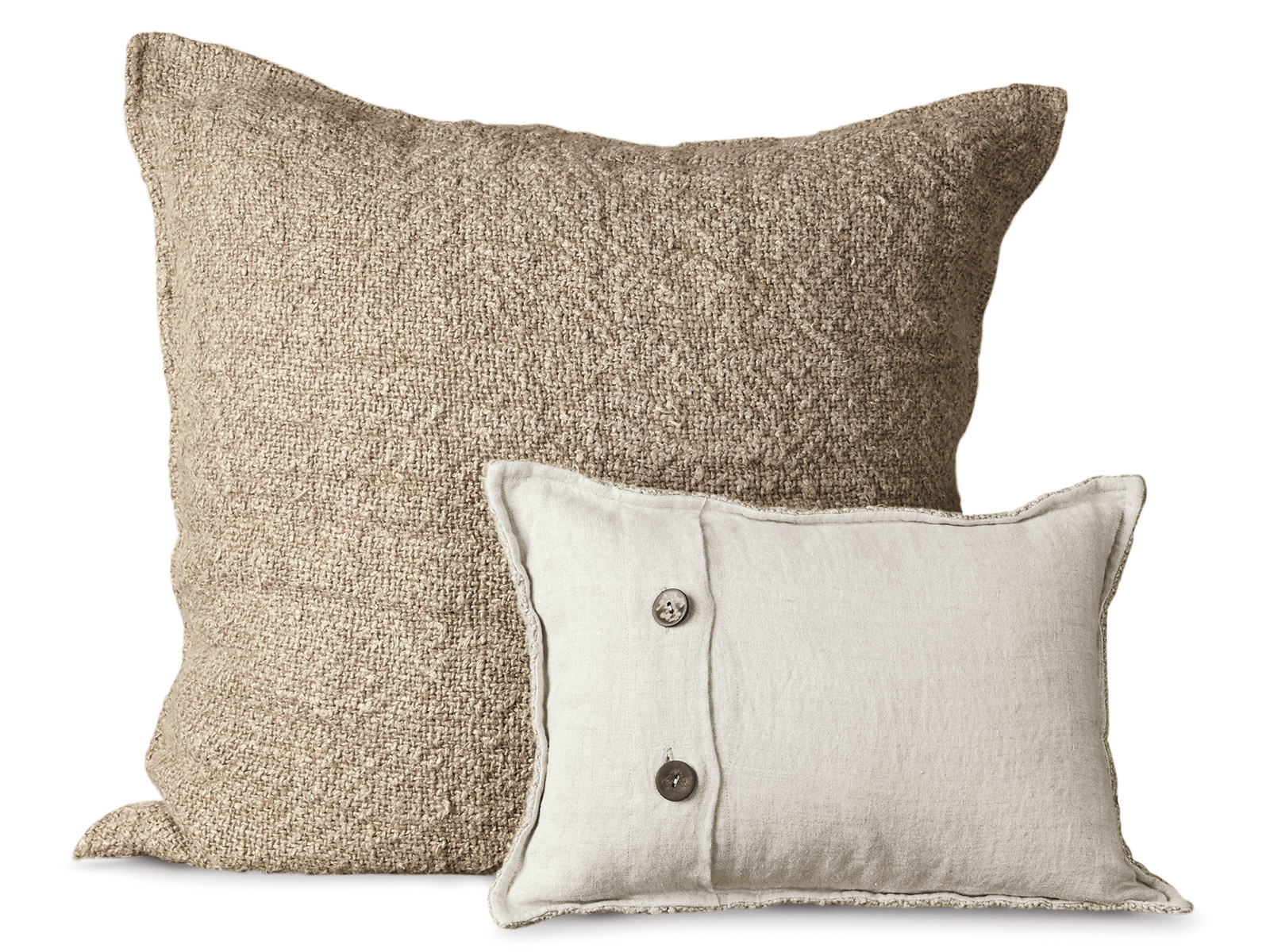 Printed on pure 300-count Egyptian cotton sateen, the preciousness of life's natural joy is on full display with this heartfelt design that celebrates the stages of growth—from budding beauty to full-bloom gorgeous.
With a striking Art Deco opulence, overlapping embroidered lines create a restful geometric design for their dorm room. Precisely tailored in Italy with delicate zigzag stitching on pure white 600 thread count Egyptian cotton percale.