Still looking for that special gift for the holidays? With so many choices out there and the constant noise of advertising, it can be a bit overwhelming. That's why, when I'm trying to find the right gift for someone, I try to follow 3 rules for holiday gifting.
Rule 1 – The thought does count. Giving someone a gift that shows you put some effort into thinking about what they like or would like is part of what makes a gift great. You can show this by giving a gift that will improve their life in some way or by the level of quality that went into making the gift. Or you can do both. I've found this is super easy when I pick my gift from one of Schweitzer Linen's vast collection of luxury products. Not only does this family run brand have over fifty years experience crafting the highest quality items, they've made it their mission to add beauty, comfort and joy to each day of their customer's lives. So when you give a gift from Schweitzer Linen, it's instantly more thoughtful because you're giving something meant to make someone's life more satisfying and deeply fulfilling.
Rule 2 – Functionality, Exclusivity and Positivity. These are the three words I try to keep in mind when looking for a truly great holiday gift. If it's functional, it may be something they can enjoy everyday. A great example of this is fine bedding or premium towels for the bathroom. When someone uses your gift everyday, they are able to appreciate it every day. Not only will this earn you much deserved praise but every time your gift is used, it enhances their quality of life – in both small and profound ways.
If it's not something they will typically use every day, it should be unique and original in some way. They should be able to tell that your gift is not like any of the others they've received. This can be tough in a world full of imitations and unoriginality. Thanks to Schweitzer Linen's exclusive collection featuring hundreds of original styles and designs, finding the gift they can't get anywhere else is easy. And since Schweitzer Linen specializes in making amazing products that are both unique and functional, your gift can check off both of those boxes.
Lastly, the gift should introduce some form of positivity into the receiver's world. Luxurious fabrics can change ordinary routines into something softer, warmer and more comforting. You can elevate someone's mood into something calmer, more creative or simply happier by surrounding them with inspiring colors and designs. Or sometimes all a gift really needs to do to be great is remind someone of how wonderfully special they are.
Rule 3 – Gift with emotion, not for occasion. We all have our own lives with our own schedules, restrictions and ups and downs. There are bills, expectations and plans that need to be acknowledged when spending money on a gift. For some it's not an issue, for others it is a major factor in what you are able to give. Too often because of this we give for the occasion instead of using emotion. We often set parameters on what gifts are good for what event or occasion. And if that gift does not quite fit in that bucket, we tend to forgo it even if it's the better gift.
This is not the true spirit of giving. True gifting is about giving of oneself to make someone else happy. It's about putting someone else first and taking the time to add another note of joy to their life. When we adhere to this cycle of giving, with love and caring fueling us forward, these experiences can shape both the giver and the receiver in beautiful ways. That's why when it is time to give someone a gift, I try never to dwell too much on the occasion and/or circumstances but instead I ask myself two simple questions, "Is this gift going to move them?" And "Am I going to feel really good giving this?" If the answer is no, I haven't found the right gift yet.
At Schweitzer Linen, it's never been easier to find gifts that fit all of these requirements. From sheets and shams to home decor and cardigans, every gift is special in multiple ways. As if that wasn't great enough, you won't find gifts of this quality at such an affordable price anywhere else. I'd say Schweitzer Linen products were made for the holidays, but the truth is, they were made for every day.
To start you off on your search, here are some gift ideas that will leave them smiling long after the holidays.
Bedding
NEW Carnivale
Bursting with life, bright pastel colors and a whole lot of pizazz, this festive, paisley print celebrates every day with cheery optimism you'll keep with you long after waking.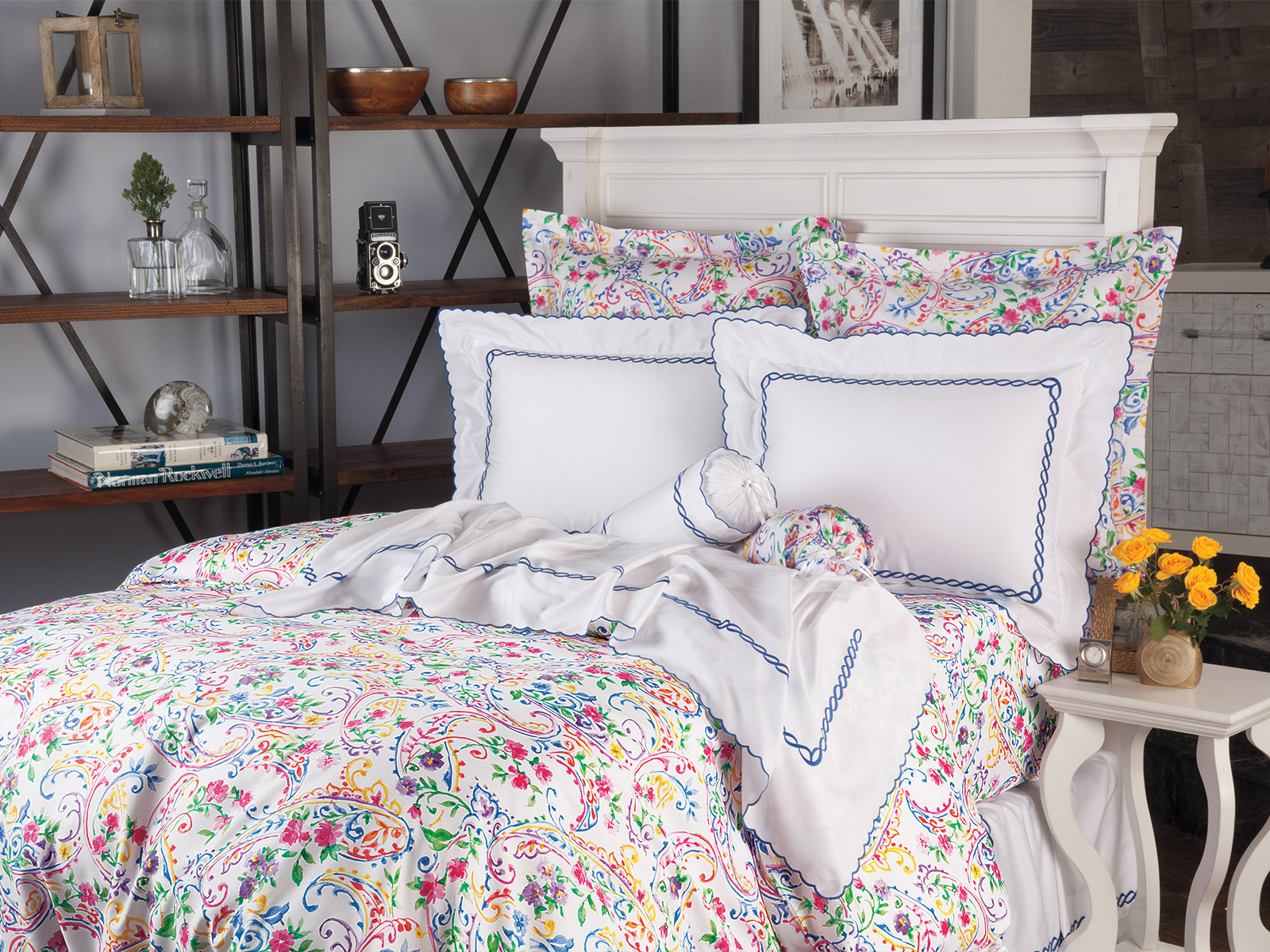 Dublin Linen Collection
Contemporary, beautiful and exquisitely made, the naturally breathable comfort of our 100% easy-care linen will help you slow the world down and catch your breath.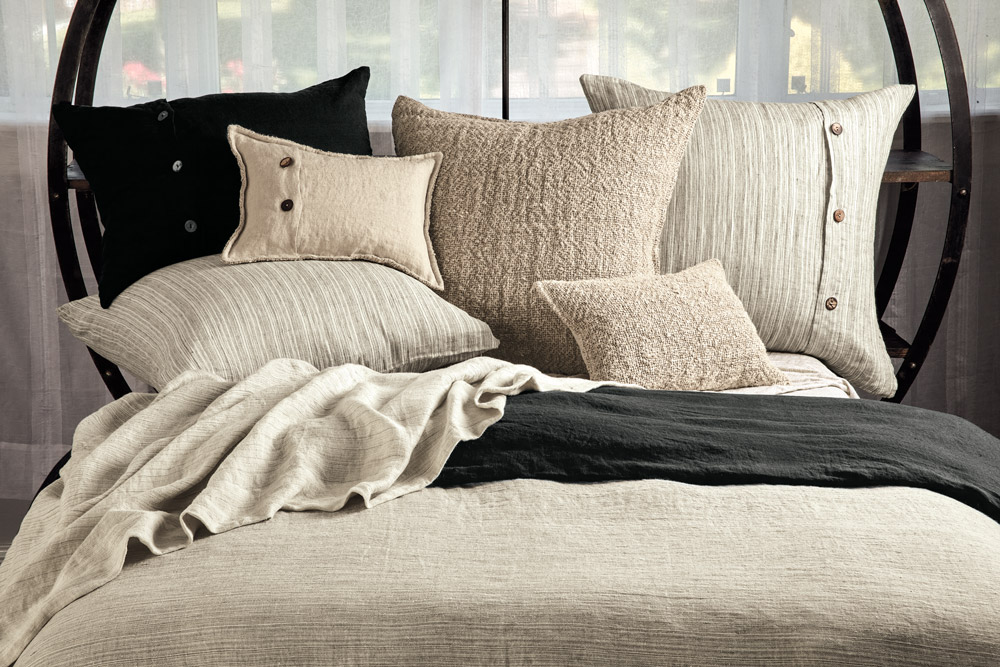 Bath
Canton Towels
Once they've experienced the plush delight of 100% pure cotton terry, lesser-quality towels just won't do. Painstakingly crafted with a soft touch that will leave them and their guests feeling totally refreshed and ready to go.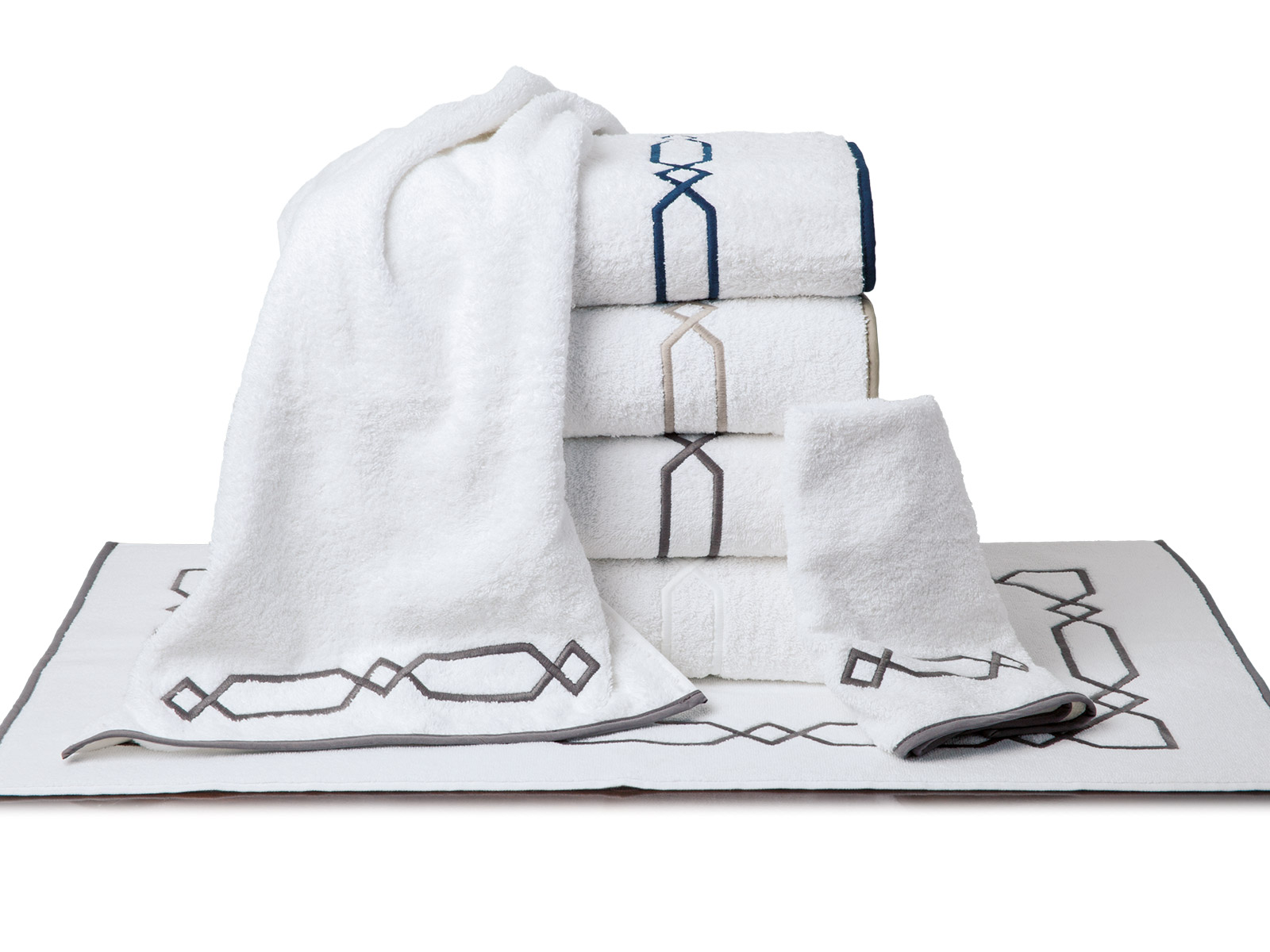 Le Vainqueur by Rancé
These incredible, hand-pressed soaps revitalize even the most delicate skin and refresh spirits with natural essential oils and earthy essences. Bright grapefruit with uplifting melon undertones inspire, soft lavender and fresh geranium calm while notes of spicy ginger, nutmeg and sandalwood whisk you away with the mystique of ancient bazaars. Triple-milled for long lasting fragrance these soaps are as beautiful as they are sensuous.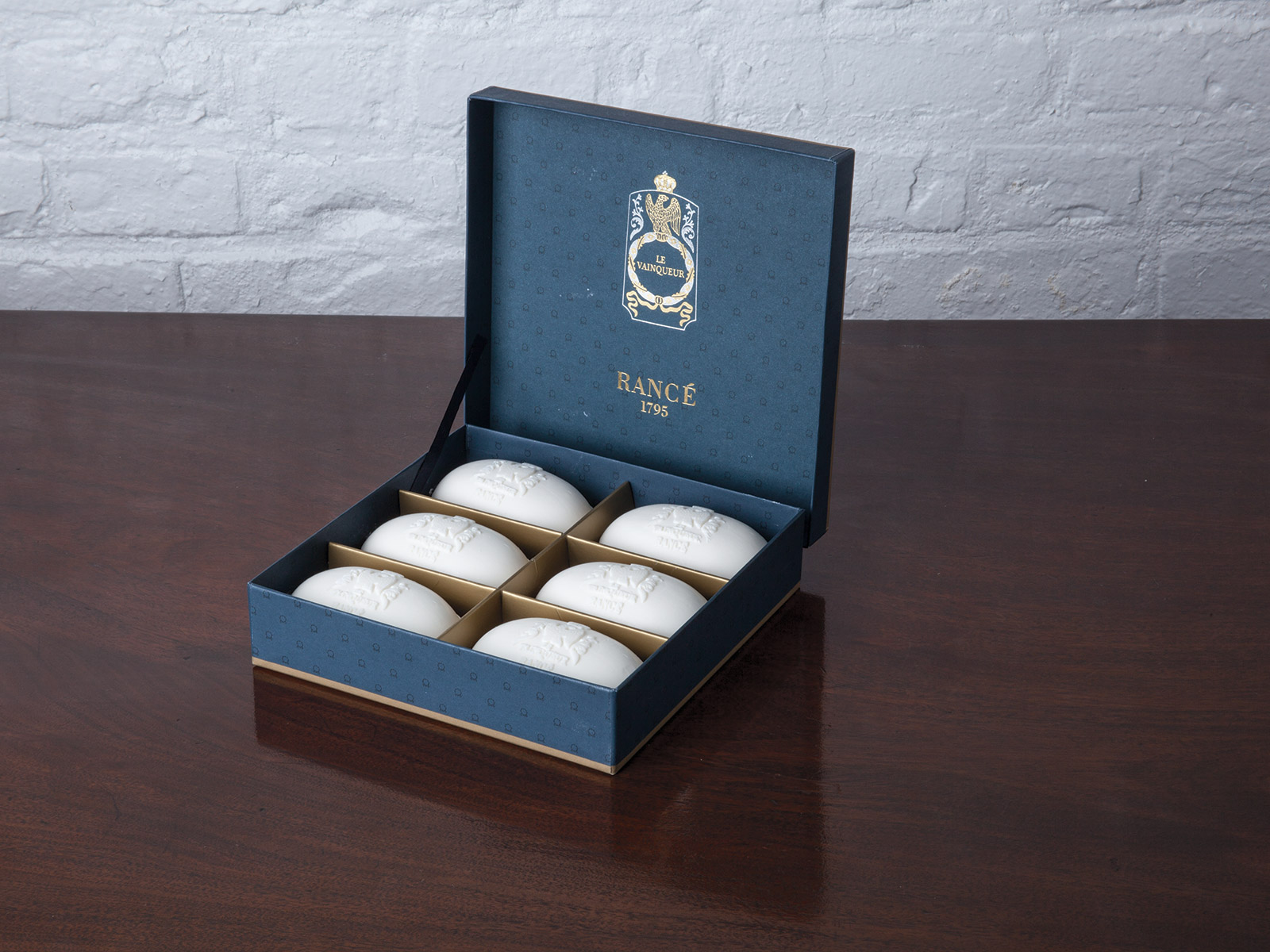 Table
Solana
Free form swirls tumble across an elaborate hand worked hemstitch for an opulent, artisanal effect beyond comparison on this gorgeous imported tablecloth. Tailored with crisp mitered corners and hand embroidered in beige or white on white Italian linen.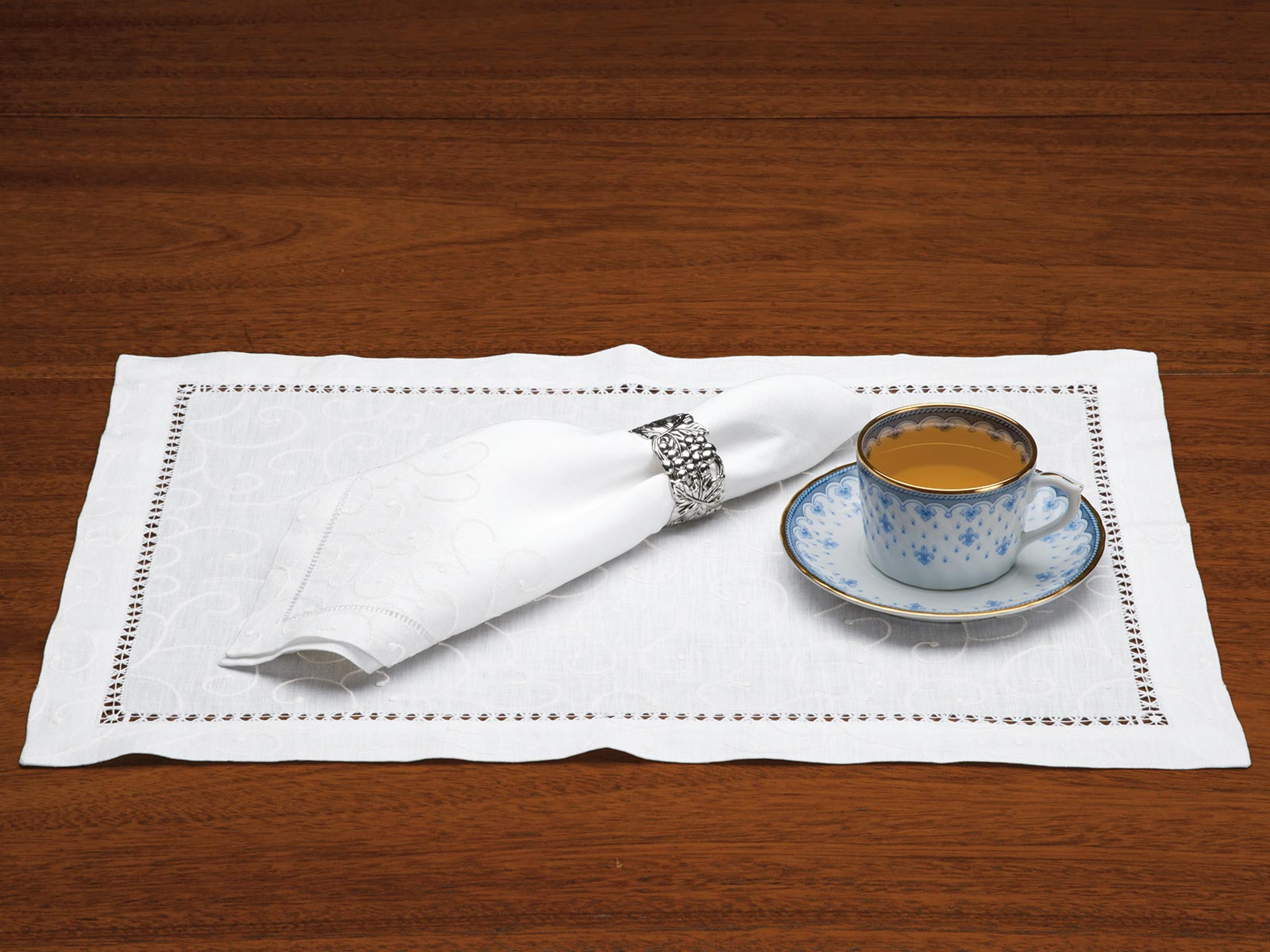 Lecco Placemat Set
These 100% Italian linen place settings feature impeccably hand-embroidered bows that sweetly weave through the flora on cotton organdy fabric to set the backdrop for your most anticipated gatherings. Scalloped edges along the border add an unforgettable touch of refinement.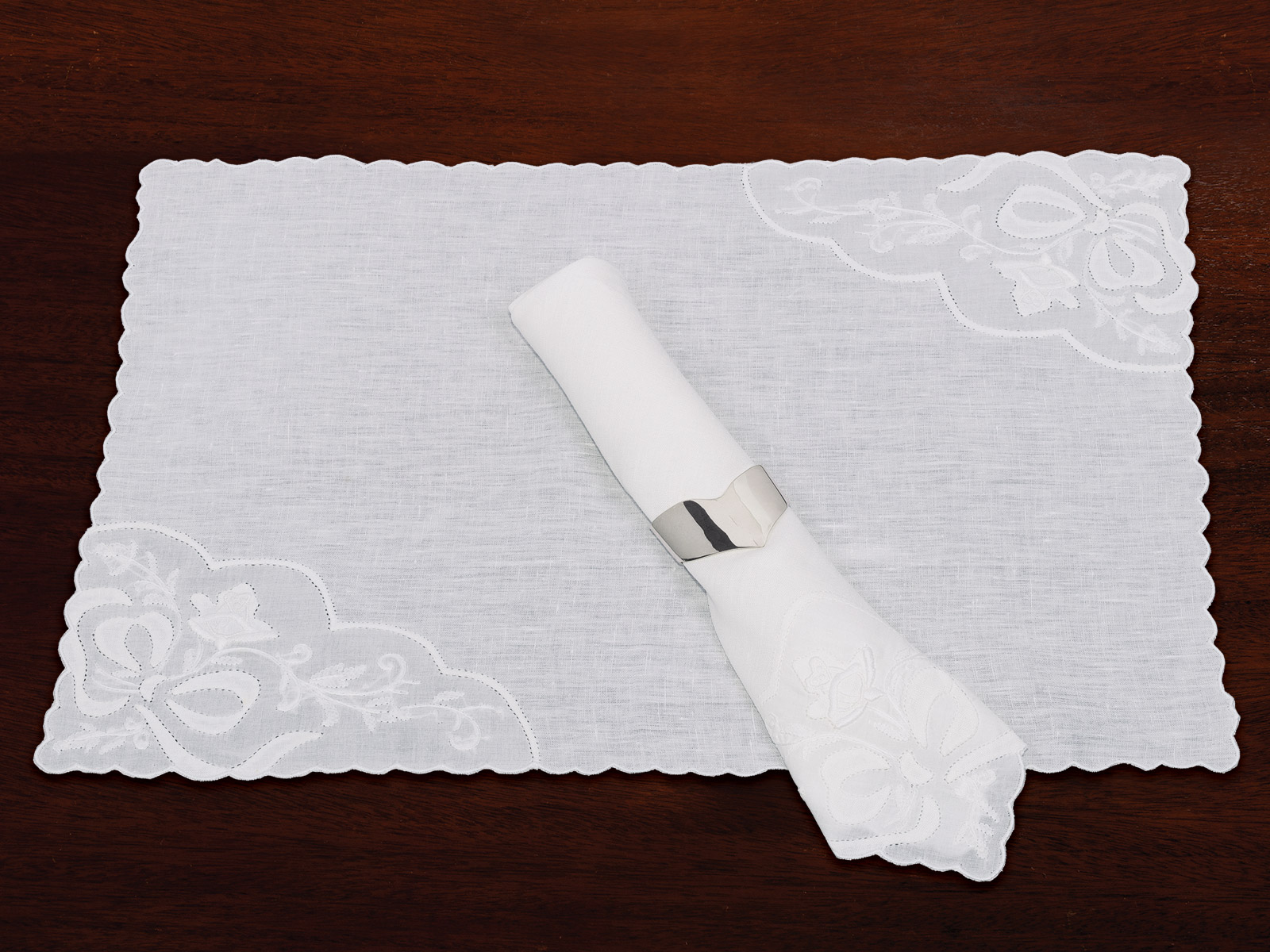 Wraps, Shawls & Scarves
Michelle
Slate black diamond shapes punctuated by petite crystals turn a grey and black shawl into a dazzling beauty.  Knot it, wrap it, or just let it hang beautifully. Made from 100% cashmere.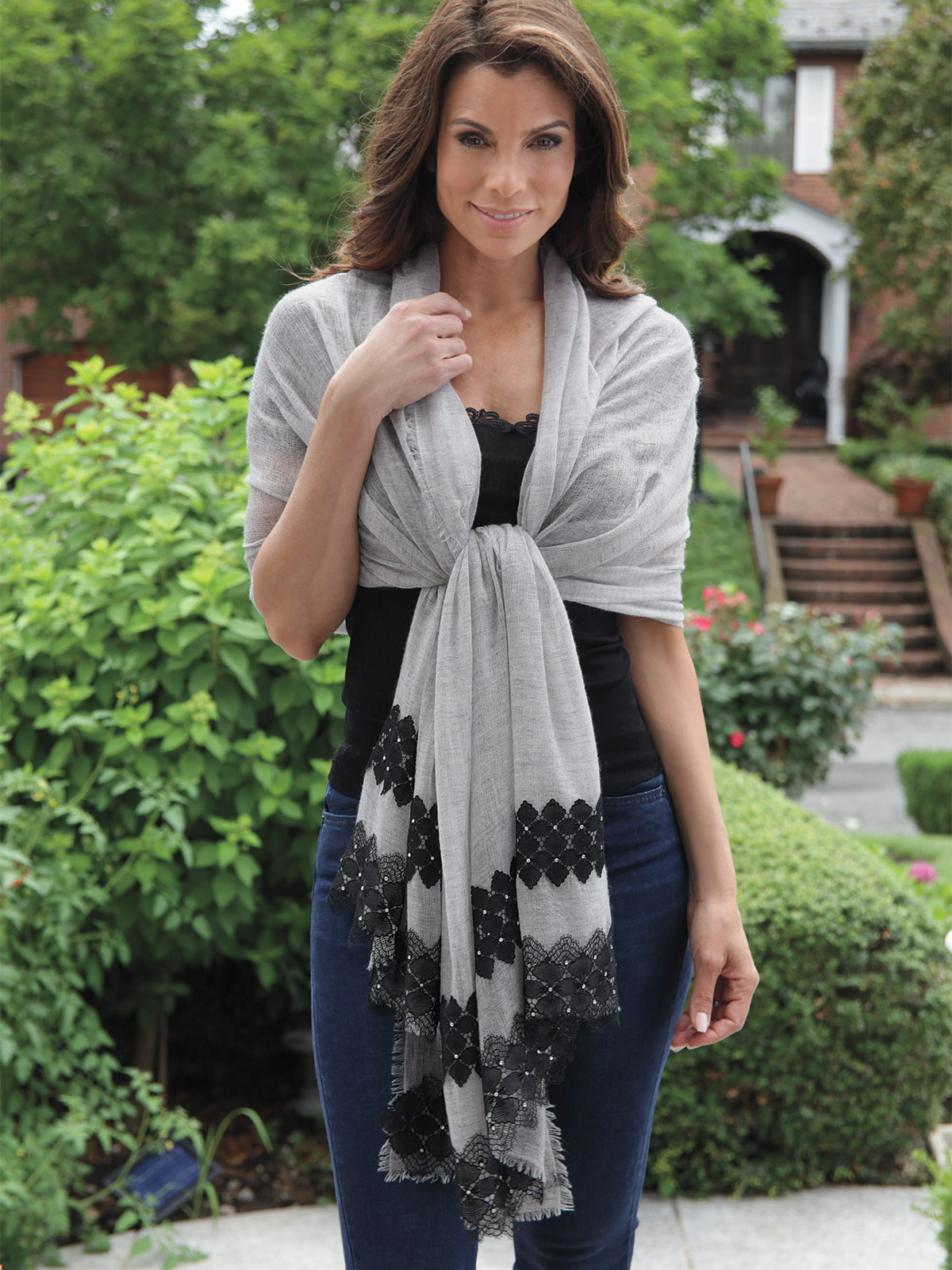 Gramercy
Our 100% baby Alpaca wrap is the ultimate accessory. Every outfit will benefit from the creamy softness and delectable warmth caressing your shoulders. The richly designed plaids, available in two color choices, features a reverse of sleek, solid color.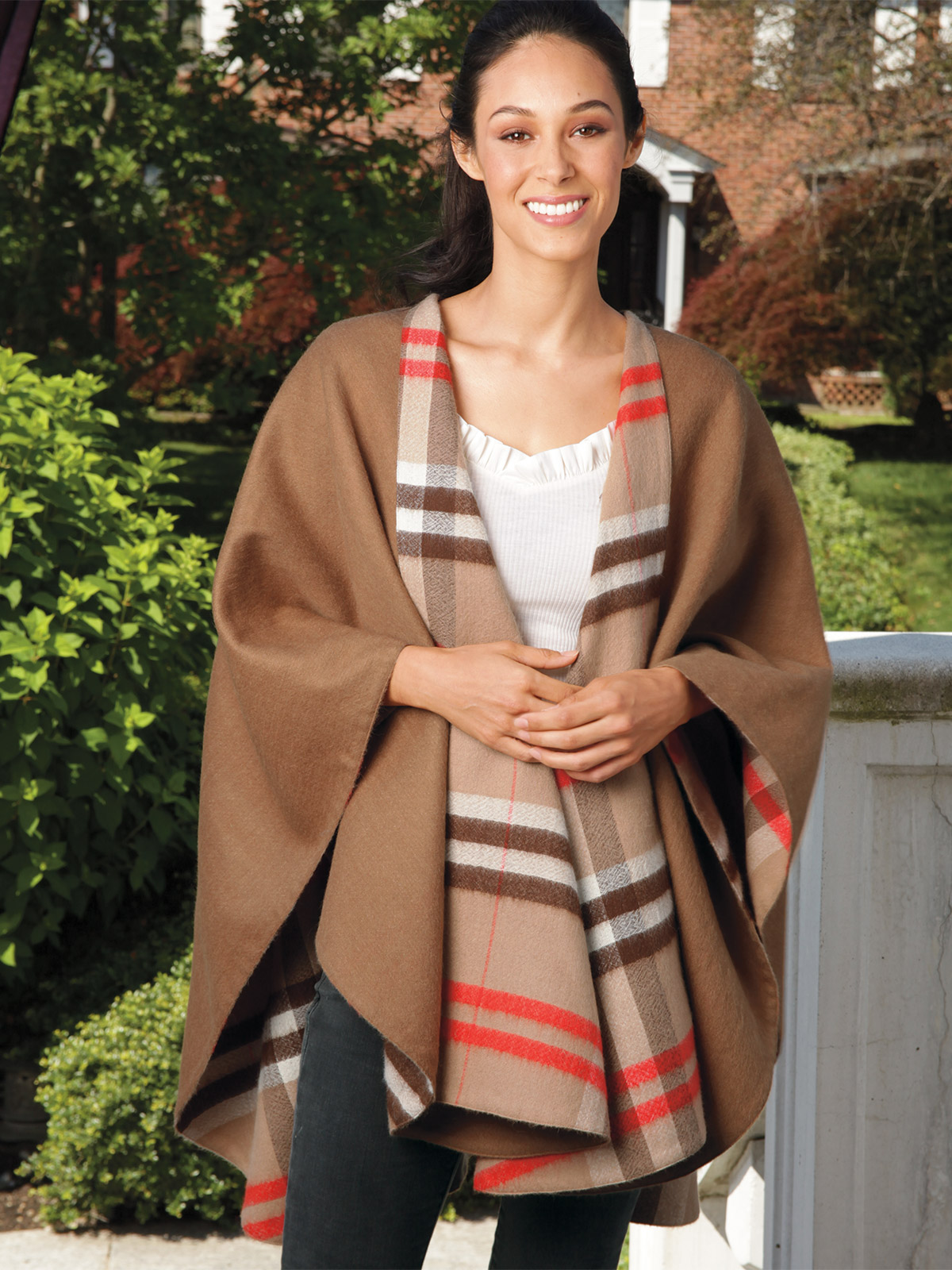 Shop all wraps, shawls & scarves
Throws
Hamilton
Imagine you were able to wrap yourself in the world's softest, most inviting cloud. That's sort of what it feels like when you experience the comforting embrace of our 100% cashmere throw. Carefully crafted with earthy tones of warm Ivory and a rich shade of lightly browned Caramel. Trim is finished with a delicate fringe of alternating Ivory and Brown.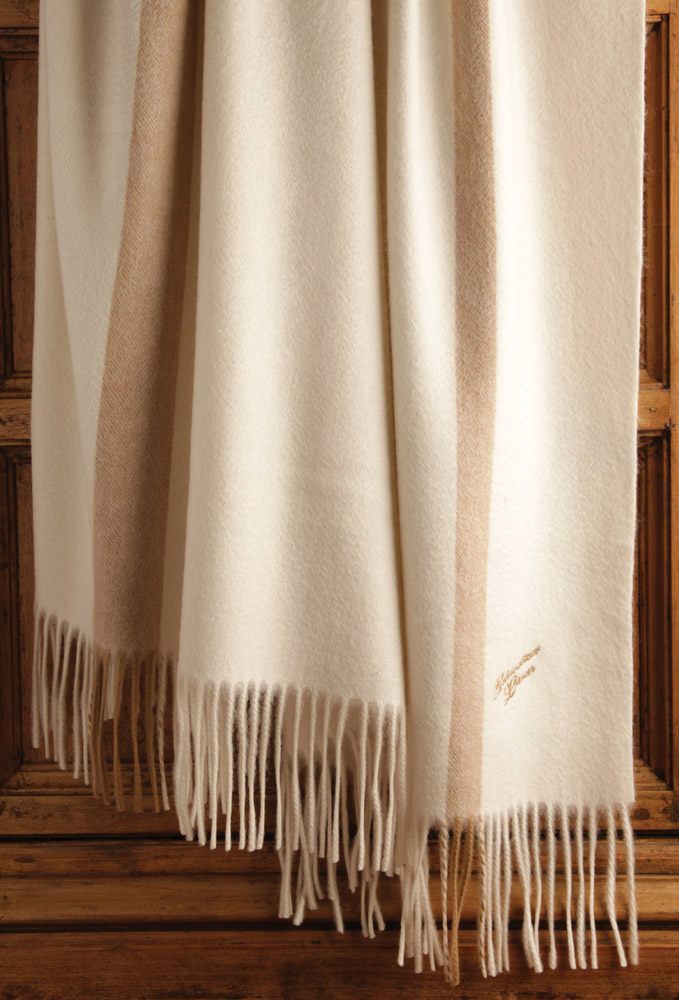 Parallelo
Immerse yourself in the luxurious charms of this throw and you'll instantly feel at peace and at home. Calming Winter White and Navy stripes set your mind at ease while the deeply soothing warmth and softness of baby Alpaca wool creates an experience you'll want to come back to again and again.
Nightwear
Sabrina
Serene yet sexy, this comfy 100% Pima Cotton jersey gown from Peru in white has gentle folds that flatter and flow. Hand crochet on the shoulders makes it a dream come true.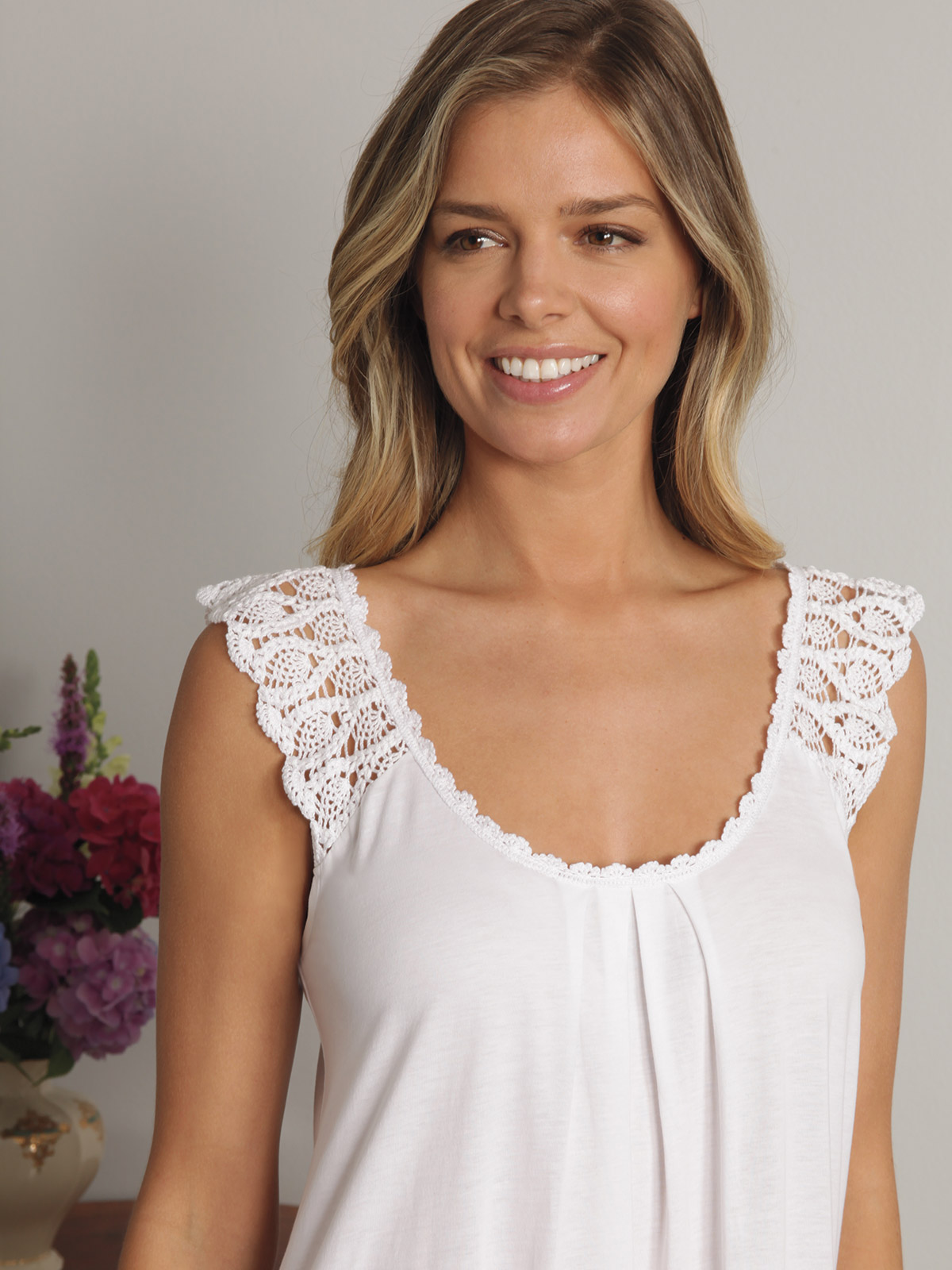 Rosalinda
You'll absolutely fall in love with this delightful lilting gown with its dainty long stemmed Pink and Yellow flowers, diamond stitching on smocking. Pink zigzag adds refinement and allure. 100% Pima cotton.