Instantly upgrade your bedroom with our NEW matelassé collections
They say you shouldn't live in the past and we tend to agree. But after five decades of providing luxurious ways for people to refresh and reinvent their bedrooms, we know that sometimes to take that crucial step forward, it helps to take a look back. Like for instance, at an incredible early 18 century weaving technique. If you've been craving a more modern approach to your bedding or just want to mix things up and shake off the décor rust of 2020, our new (and classic) matelassé bedding collections might be just what you need.
Sometimes referred to as Marseilles cloth, matelassé is believed to have originated from Marseilles, France. And since the French word matelasser means "to quilt", you'll get no arguments here. A thicker, more substantial fabric, matelassé is renowned for providing a distinctive, quilted appearance without the same bulk as your standard heavy quilt. It's this beautiful balance of weight and warmth that make matelassé one of the favorite ways to replace heavy down comforters when temps call for it.
But over the years, matelassé became known for even more than its lightweight comforts. With a gorgeous textured appearance, simplified color combinations and clean contemporary lines, matelassé bedding became one of the easiest ways to modernize your bedroom décor—without losing its classical appeal—or having to break the bank.
Modern interiors are often centered around clean lines, subtle designs and lighter fabrics so matelassé is a perfect match. With its neutral tones and striking yet subdued patterns, adding this layer of refinement helps create a contemporary flow style that feels modern and freeing, but also warm and welcoming, like home should always feel. This is why matelassé has been used in bedding, upholstery, curtains and many other applications for hundreds of years.
Like most weaves back then, matelassé was handmade, but with the introduction of the Jacquard loom in 1801, it became more of a manufactured fabric—but not for everyone. At Schweitzer Linen, we still make most of our matelassé bedding, using the same painstaking processes and patient attention to detail that made this weave such a sensation. This not only gives our matelassé shams and blanket covers a custom-like look you won't find anywhere else, it ensures they'll last a long time.
If you crave a modern look that will give your bedroom the upgrade it sorely needs, but also appreciate the reverence to heritage-quality craftsmanship, exceptional durability, and inspiring designs, you'll definitely want to check out our best-selling matelassé shams and blanket covers.
NEW COBBS HILL
From the subtle quilted textures and modish pattern to the sleek modern edges, your bedroom will quickly take on a luxuriant look of contemporary refinement and beauty. Hand-stitched in Italy.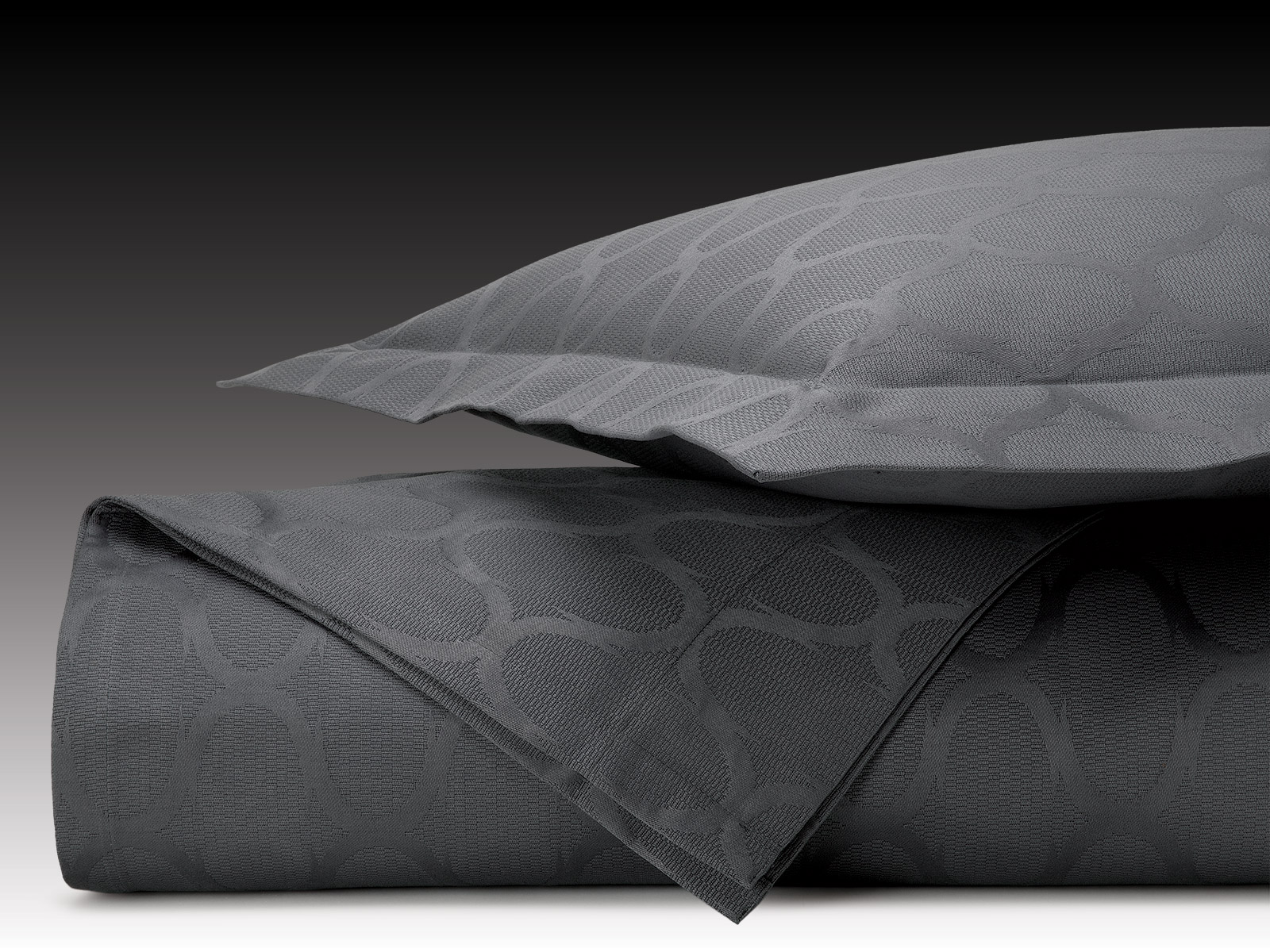 NEW WESTSIDE
Rich, sumptuous textures, fresh contemporary patterns, and the perfect balance of easy going and elegant. An instant upgrade for your bedroom. Hand-stitched in Italy.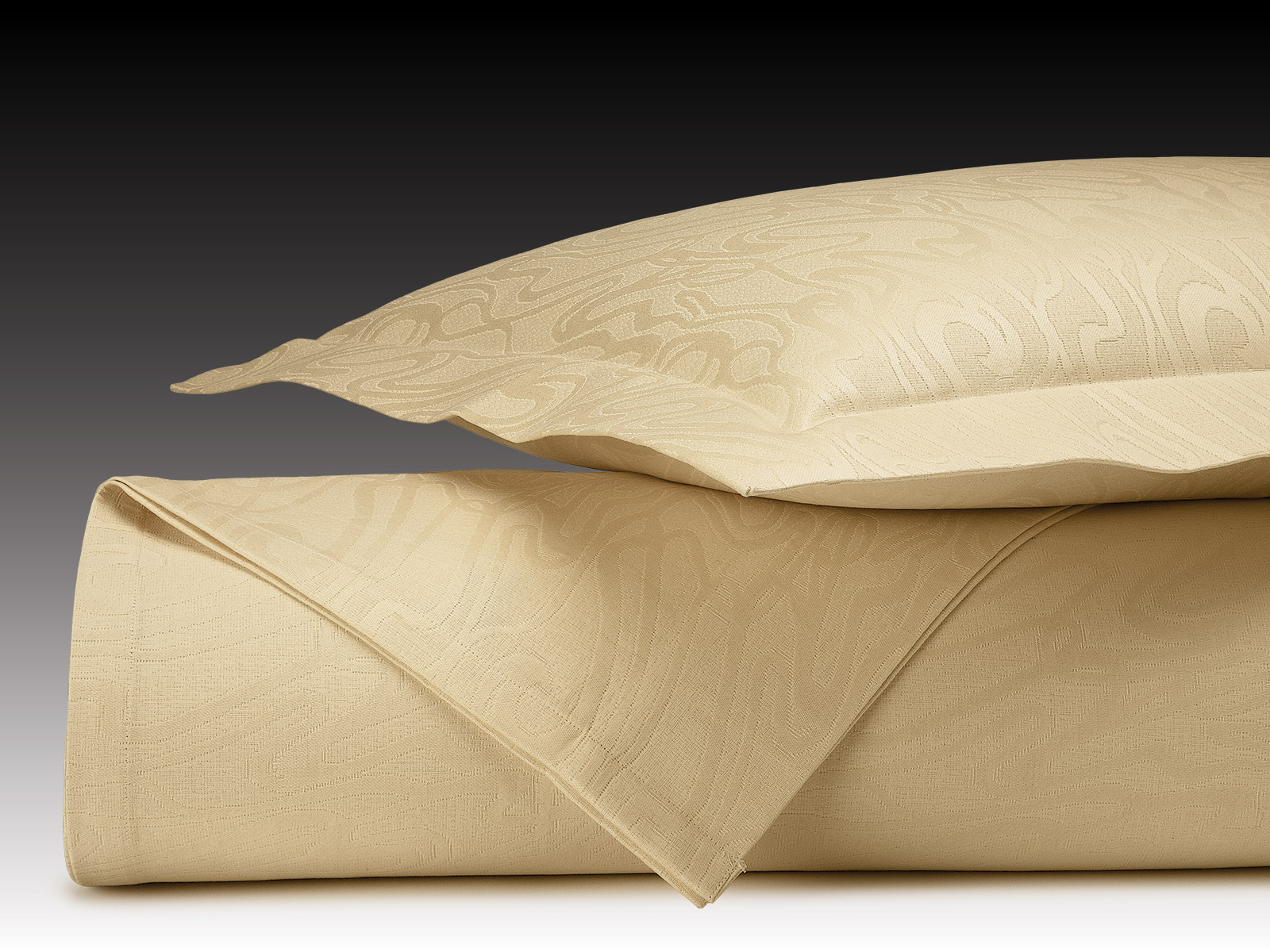 CAPE COD
Create an inviting textural contrast with the glossy sateen taping of these lush, rich diamond matelassé blanket covers and shams, Reminiscent of perfect summer days of New England. Made in Italy of 100% Egyptian cotton.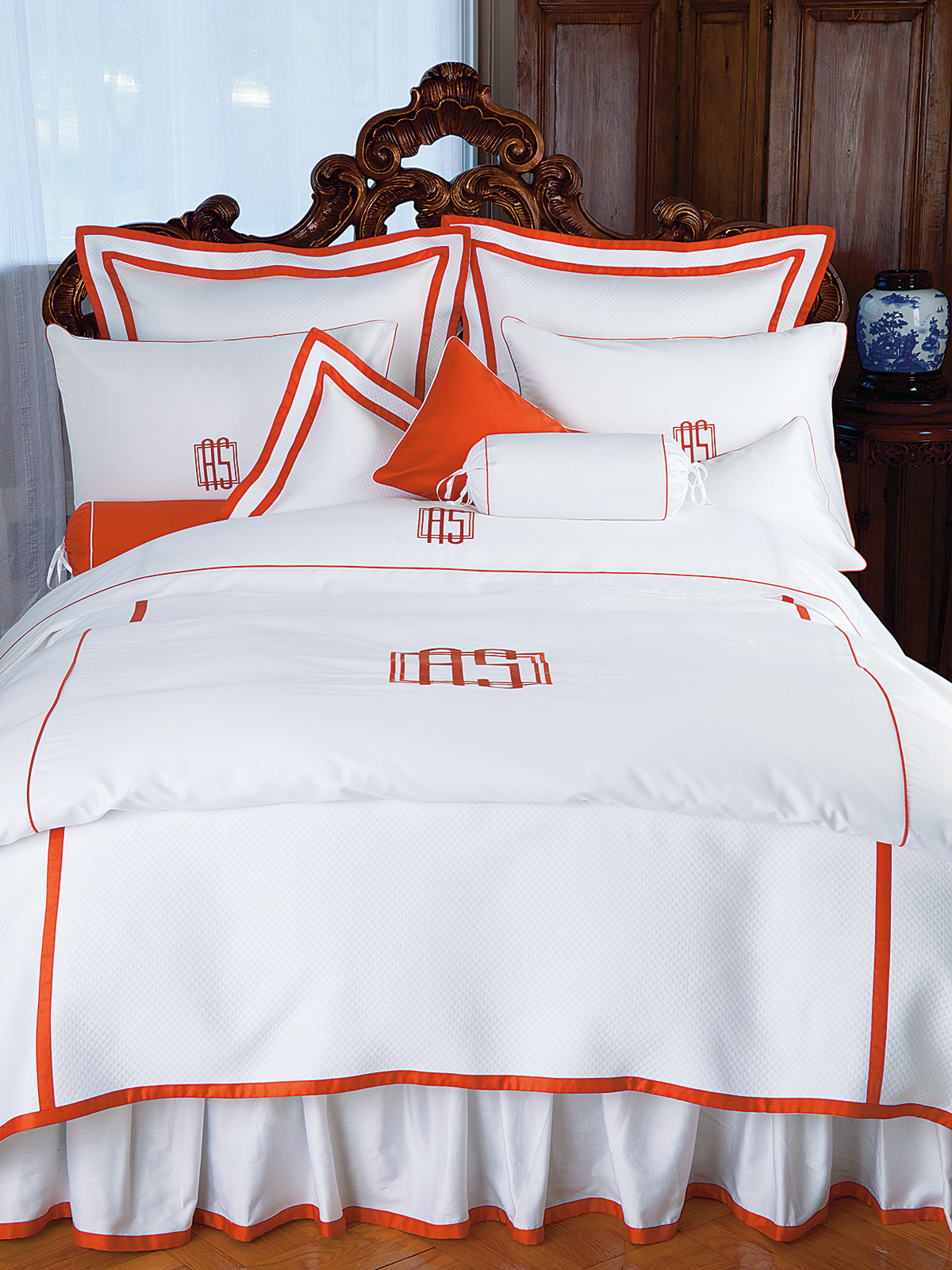 MARIA LOUISA
This exquisite matelassé will deepen your appreciation for the high level of centuries-old craftsmanship it exhibits. Woven in Portugal of heavyweight 100% pre-shrunk cotton, the elegance is magnified by design, with sculptural paisley swirls and flowerings and scalloped edges.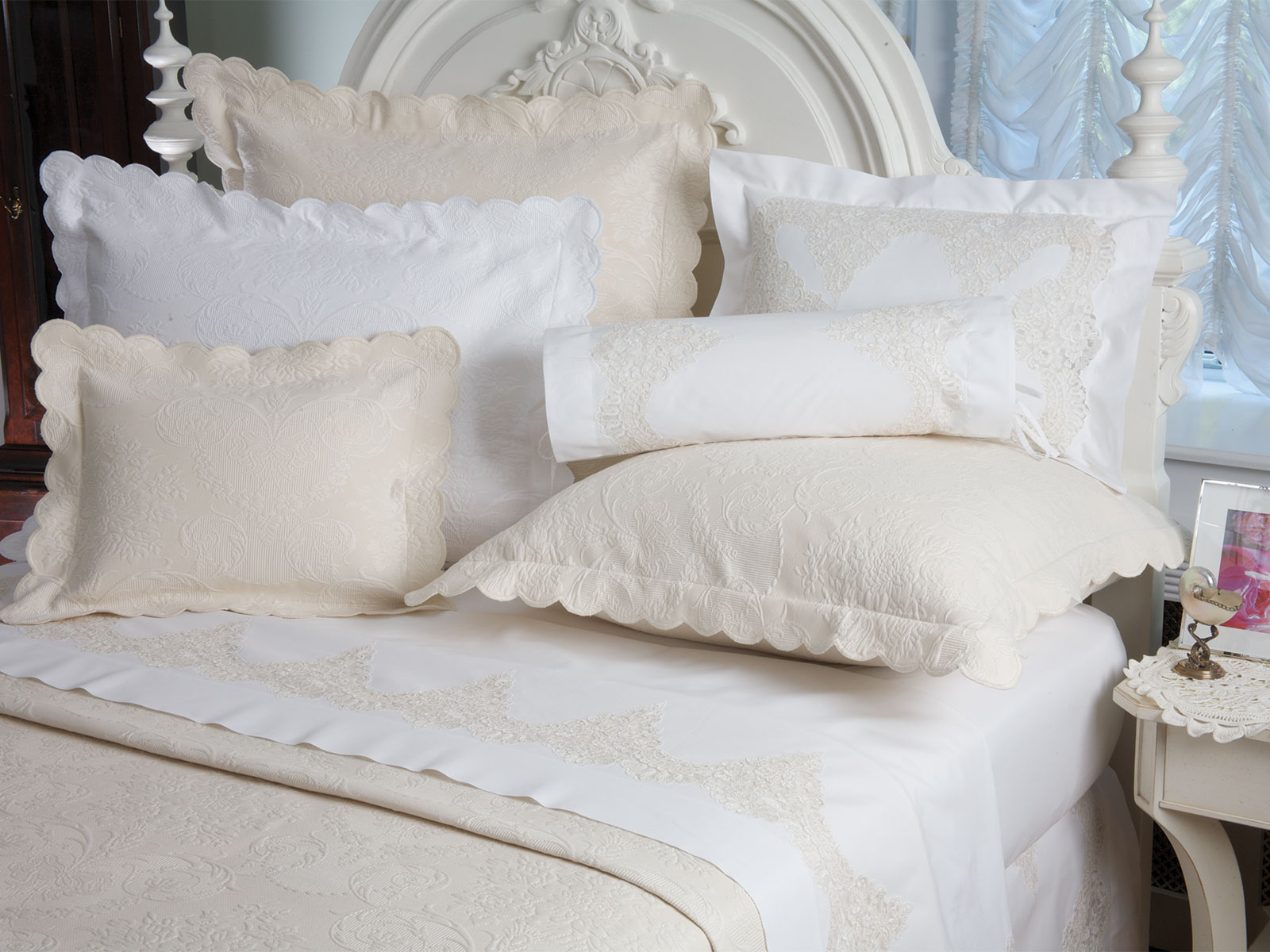 Matelassé is just one way to modernize your décor. Explore our vast collection of bedding, including hundreds of exclusive designs, fabrics in every thread count and weight, and a variety of styles to perfectly fit your needs—ranging from the most contemporary to our most classic and iconic.