I'm not the world's most popular fashionista. Ok, I'm not even allowed to call myself a fashionista. It's somewhere in the fine print of being me. But I don't have to be a fashionista to see what's been happening in the world of bedroom decor. And let's just say, I'm on board.
It's not just about following the trends. I've seen enough big hair tiny jacket combos and denim on denim situations to know that sometimes the hottest trend is just a hot mess. It's about identifying with the trends that feel right to me. Or maybe it's just about a trend that feels right at the right time. Whatever your reasons, if you are open to new things, it might just be the perfect time for you to add some of today's newest, and in some cases, most classic trends to your bedroom.
DEEPLY RICH COLORS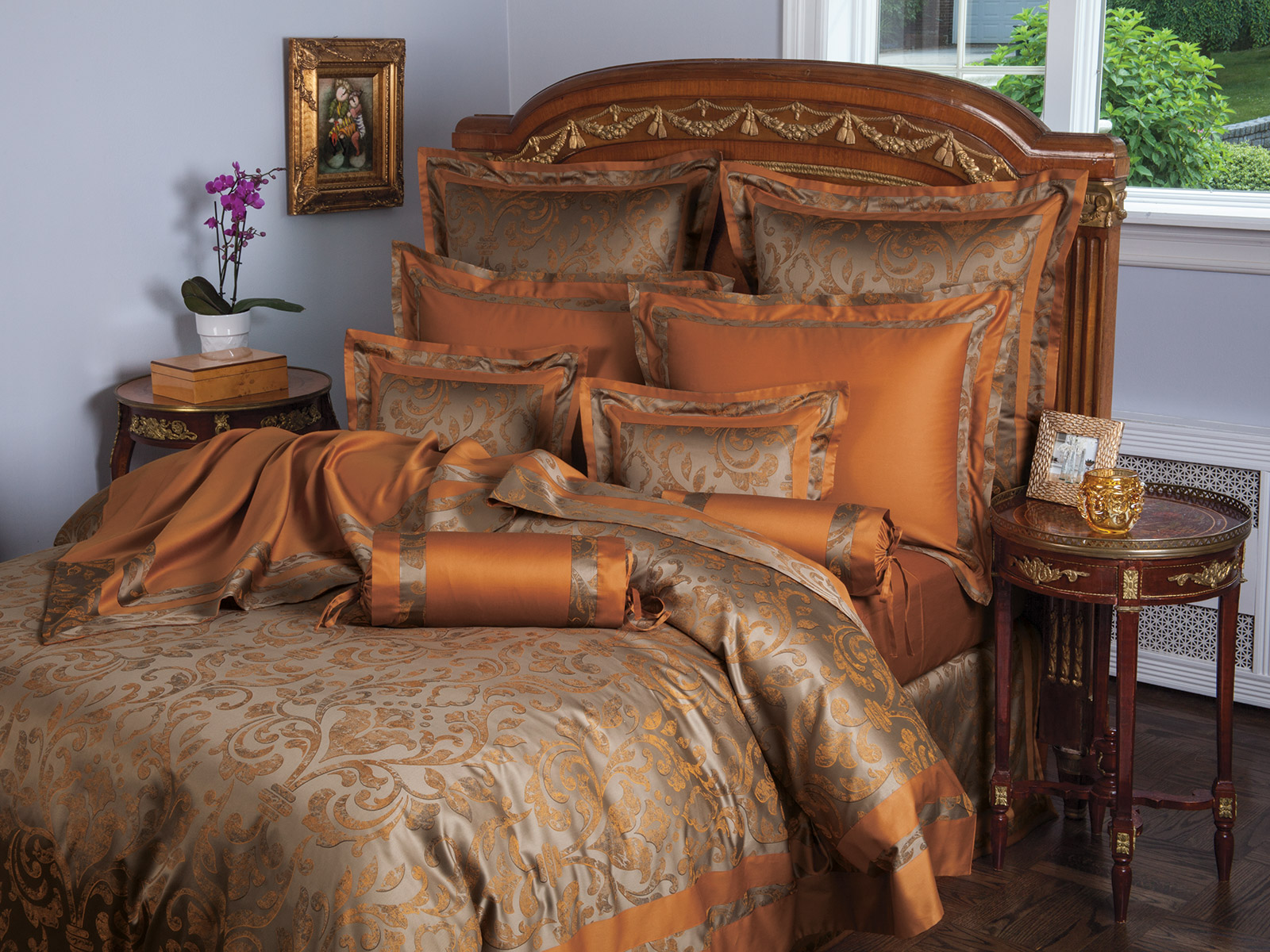 This season one of the most-sought-after styles in bedding decor is championed by darker shades of violets, indigos, maroons and other rich pigments. Creating a room with these soulful colors sets up an atmosphere that feels almost spiritual. It's helping more and more people relax easier, focus clearer and sleep more enchantingly—Is that even a word?—I don't care, I'm way too mellow from this charming burnt orange chamois.
MORE RUFFLES, PLEASE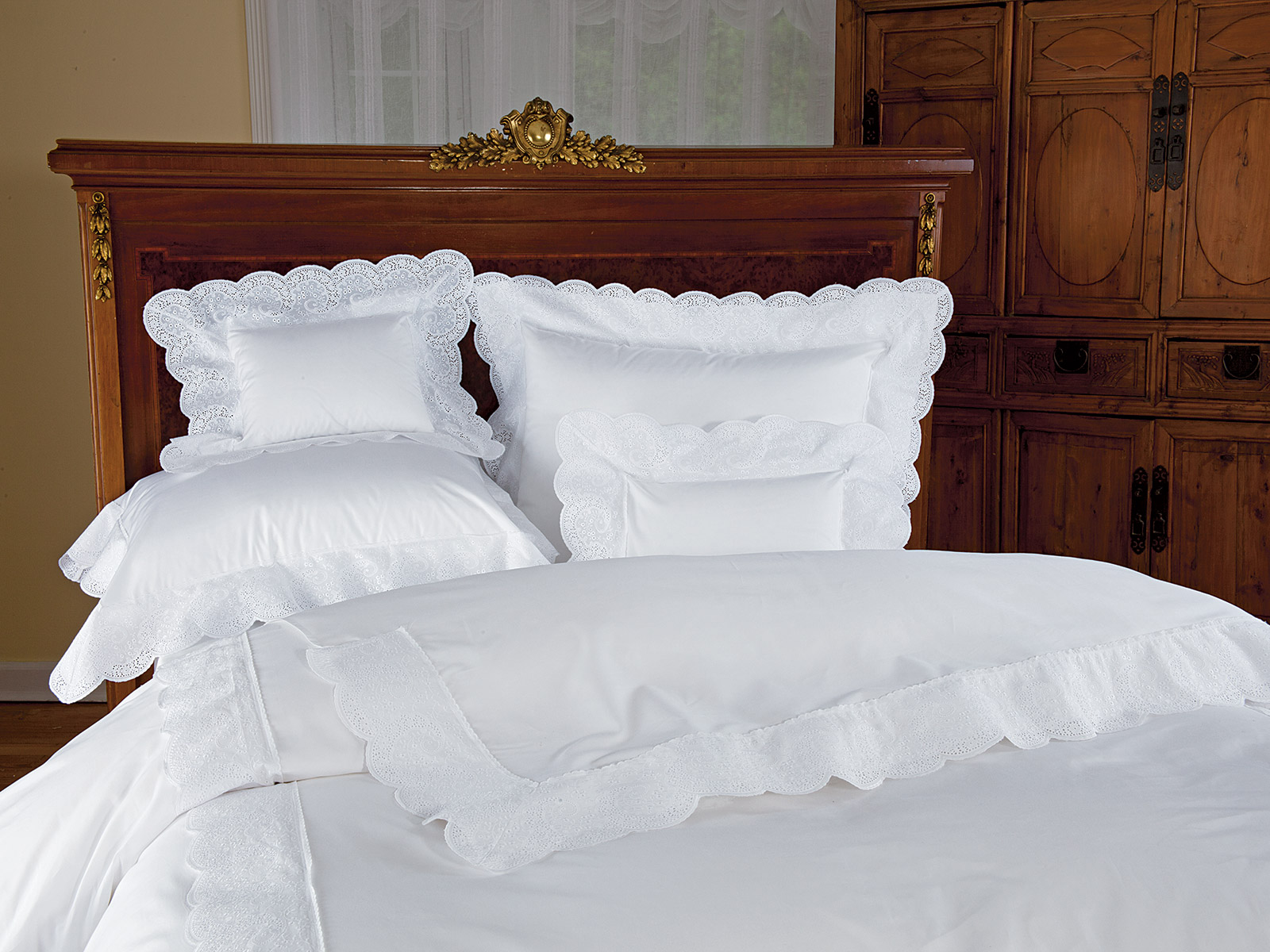 This one isn't just about home decor, it's also being seen on fashion runways in cities around the world. The frills are for real and hopefully they are here to stay because I can't say no to a good ruffled sheet set. Add a sham and some chic pillows and you may find me lying at the end of the bed in all it's lacy, ruffly bliss. At the end of the day, ruffles bring back a refined elegance and luxe appeal that we've never really lost a taste for.
IT'S ALL ABOUT THE STRIPES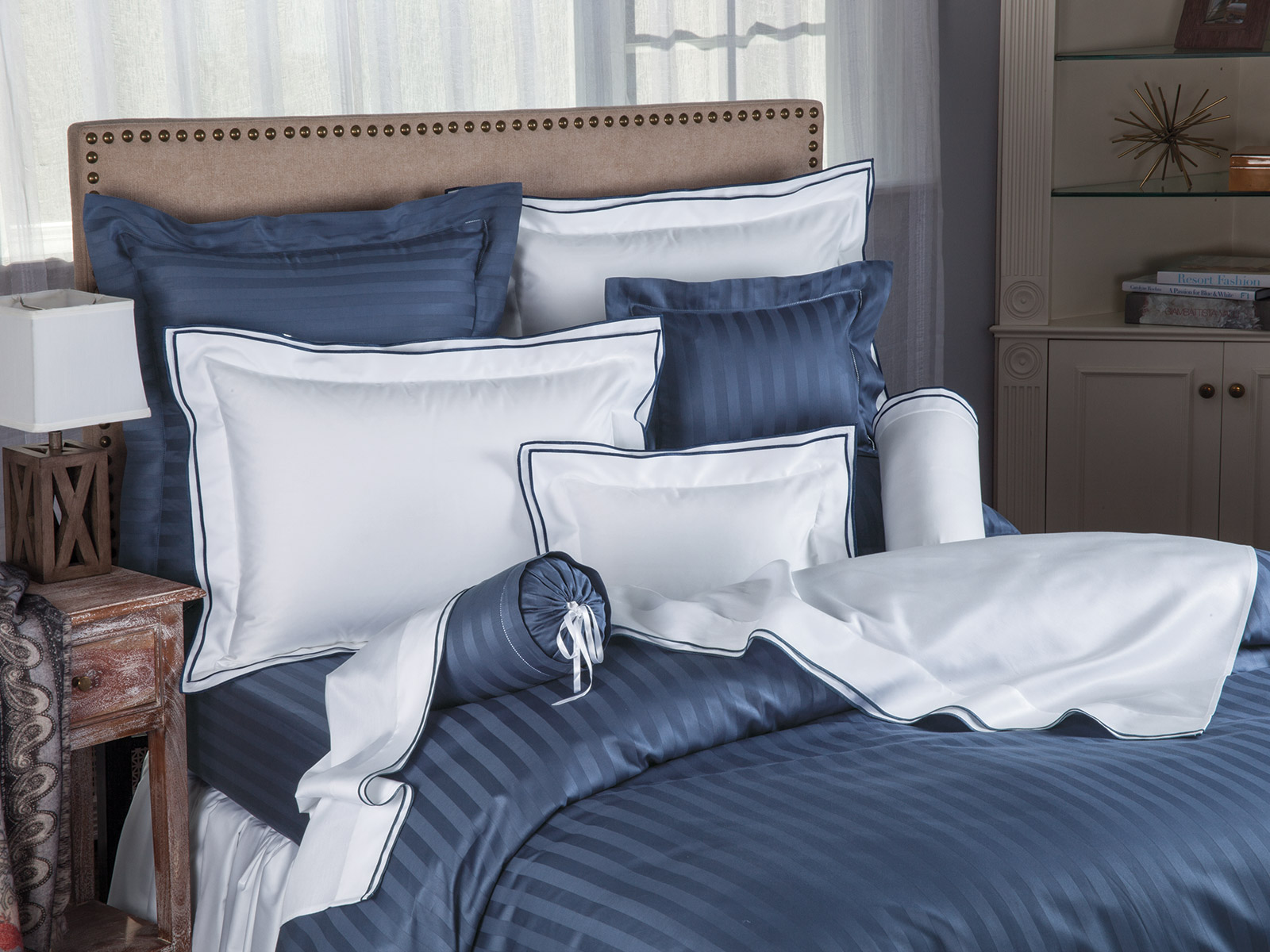 What do I think of when I think of summer, besides a chilled mojito and my favorite book? I think of stripes. Stripes of all colors, stripes of all sizes. I want thin stripes, thick stripes, I want curvy, bendy stylish stripes. And I just don't want them on my clothes or giant-sized beach umbrella, I want them in the bedroom. Nothing more quickly adds freshness and life to a tired bedroom than adding some colorful stripes. The simple joys of seeing them in the morning will give you a positive outlook on the day. Warning to all the pessimists out there, stripes have been a major cause of optimism for generations.
GEOMETRY, NO THE FUN KIND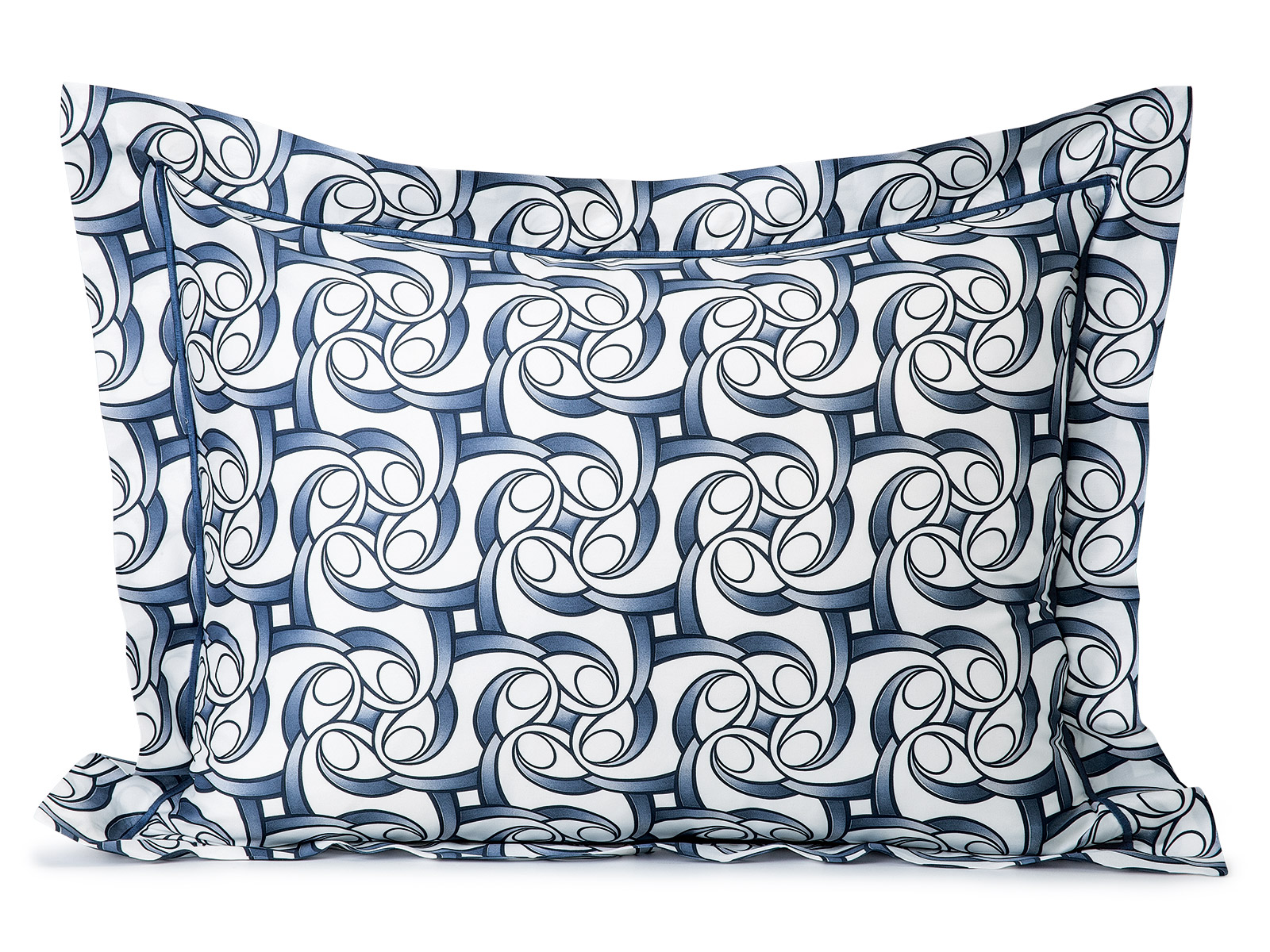 Whether or not you're a math lover, you'll love adding these calculated styles to your everyday environment. Geometric bedding collections are finding their way into the bedrooms and hearts of the most savvy interior designers with interlocking lines, repeating patterns, interesting angles and various kinds of squares, triangles, diamonds and other shapes. They can be bold, dainty, simple or complex. They inspire harmony, instill calm and add a refined, refreshing point of view — and I'm not just talking about the room.
DECOR YOU'LL INSTANTLY TAKE A SHINING TO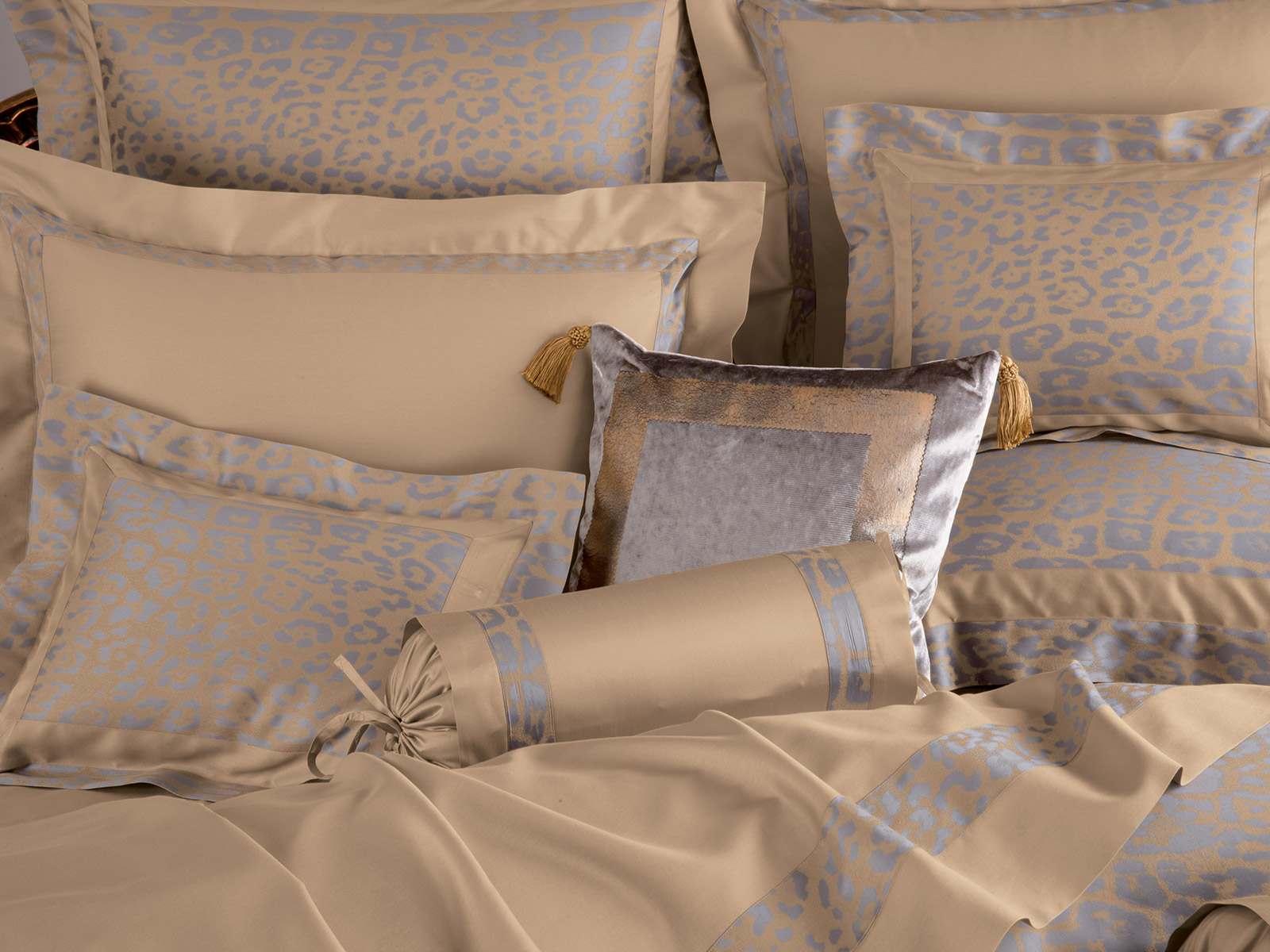 Sometimes all it takes to transcend the droll and drab of a room is a little glitter, a little dazzle and maybe even a bit of gold. I'm not talking underground rave or disco inferno, I'm talking classy 4-star hotel kind of shine. The kind of radiant presence that makes you stop and say to yourself, "I need to hang out here". It can be contemporary, classic or it can play in both worlds using original designs that feature urban-inspired metallics, sparkling silvers and gleaming golds to punch up your decor with serious pizazz.
TRAVEL AROUND THE WORLD
We're all different people with different backgrounds and as you explore further and further away from your own home, you start to see just how incredible and unique each part of the world can be. That's why when trying to create a room that is inspiring, captivating and engages our senses, picking and choosing styles, colors and patterns inspired by difference places and cultures is a no brainer. From Turkish spice markets and the latest fads found on Fifth Avenue to that small cafe hidden in a side street in Paris, adding a well-traveled twist to your bedroom makes each day feel more exciting, more engaging and more full of life. It's like taking your room on a trip around the world and back again. The best part, no passport required and plenty of leg room.
LINEN — SUMMER'S FAVORITE FABRIC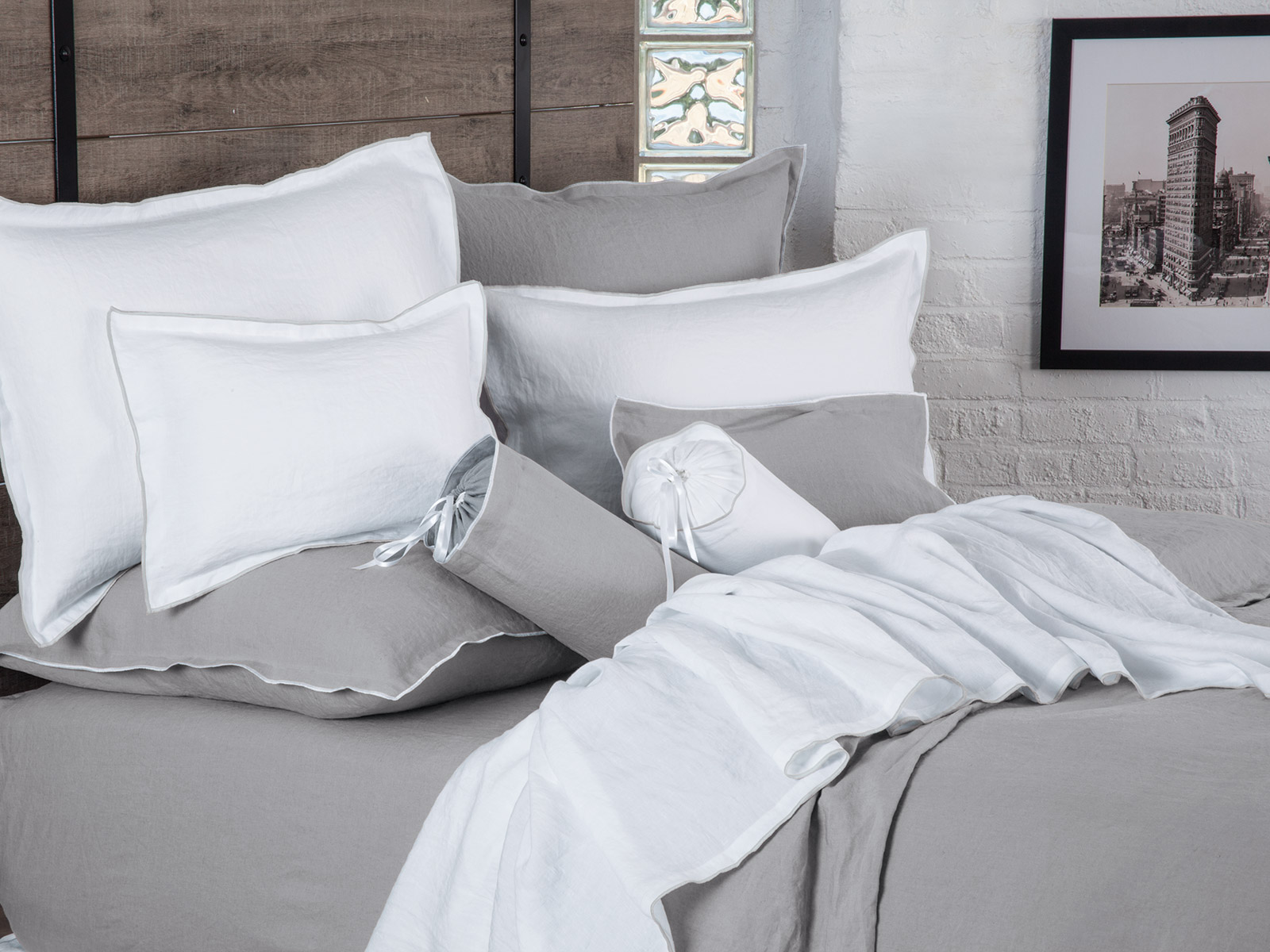 Ok, this one isn't actually a trend, it's more of an absolute. If I had to choose just one summer fabric, without hesitation it would be the cool, light comfort of linen. Especially when the days get warmer and I'm looking to maximize those long summer mornings when I get to sleep in. That's before I get jumped on by kids, the dog or who knows what in my house. Linen is pretty much the perfect fabric during this season. Not only is it elegant and classy, it's smooth, super cool to the touch and its airy softness makes sleeping a luxurious, rejuvenating experience every time. There are a variety of linen designs that fall in line with all of the latest trends, or you can simply mix, match and marvel at your new summer hangout.