In fifty plus years, we've celebrated many spring seasons—each monumental in their own way. But this spring may be one of the most important any of us have ever experienced. We don't think we're being overdramatic when we say the spirit of renewal, restoration and starting over it brings is something we all desperately need right now. After a year being stuck in our homes, apart from our loved ones and riddled with fear and uncertainties, the new spring season is ready to help us start the long healing process—and so is Schweitzer Linen. Similar to the way lush textures and beautiful colors start showing up in nature around this time, we'll transform your bedroom into a flourishing, blooming environment, with lighter fabrics, brighter tones, and exclusive designs that will shift your perspective in powerfully positive ways.
Lighten the Load
The comfort, warmth and security we feel in the bedroom is absolutely vital to the quality of our everyday lives. That's why it's so important to prepare your resting environment for whatever spring has in store. By addressing changing factors, like temperature or whatever it is you need to feel most comforted, you're optimizing your bedroom for the best experience. One of the easiest ways to do this is to replace heavier sheets and comforters with lighter, more breathable fabrics. Just as those spring days start to get lighter and lighter, same goes for your bedding. Lighter fabrics keep you cool and dry when things start to heat up. And since your level of comfort plays a significant role in how well you sleep, and the quality of your sleep can positively or negatively affect your mental and physical state, making the switch to lighter fabrics may not only help you sleep better you'll live better. Plus, with our diverse collection of lightweight, breathable bedding, in hundreds of styles and every thread count imaginable, making the transition from season-to-season can look however you want it to.
NEW! CHEVRON
It won't take long to lose yourself in the ultra-plush pleasures of this light and breathable premium cotton/linen blend. Sleep well.
NEW! KINGSTON
Softly swirling shapes in Navy are echoed by paler swirls on silky 300 thread count, 100% Egyptian cotton sateen.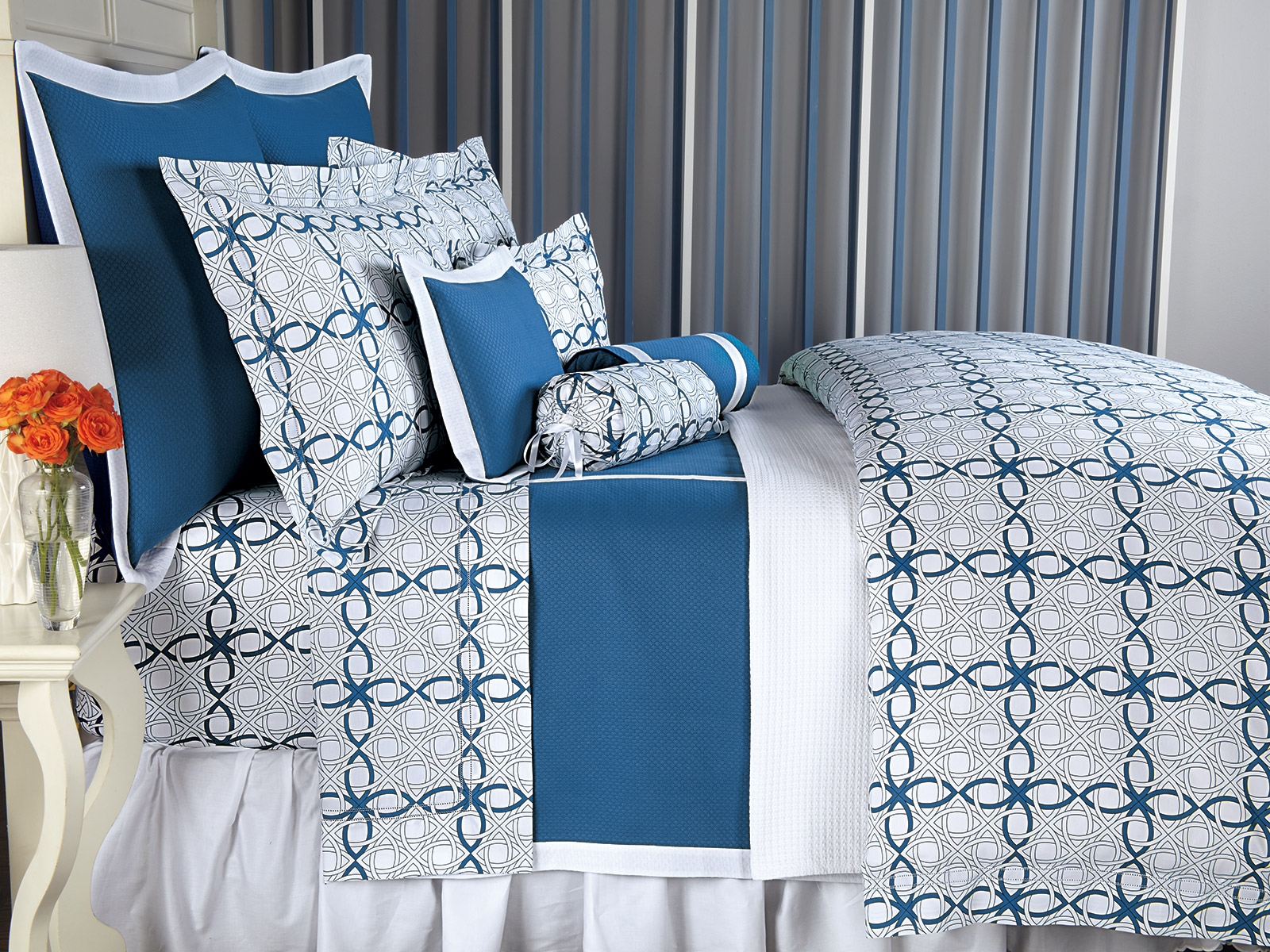 Color Therapy
There's lots to love about spring, but our favorite part is all about the colors. From nature's brightest blues, greens and yellows to the most majestic purples, the outside world bursts with breathtaking hues to inspire and remind us that life is still full of joy and wonder. What those colors mean to us can't be understated and science agrees. Many studies have shown that the colors we put on our walls, in our beds, etc. can have a profound effect on our emotions and behaviors. Giving your decor a total refresh with positive, uplifting colors can have an uplifting effect on your psyche and carry over into the next day and night. In this way, adding the tones and styles that will benefit your wellbeing the most gives you a little more control over how you feel when you're there. That's the power of color!
CARNIVALE
Bursting with life, bright pastel colors and a whole lot of pizazz, this festive, paisley print celebrates every day with cheery optimism you'll keep with you long after waking. 100% Egyptian cotton sateen.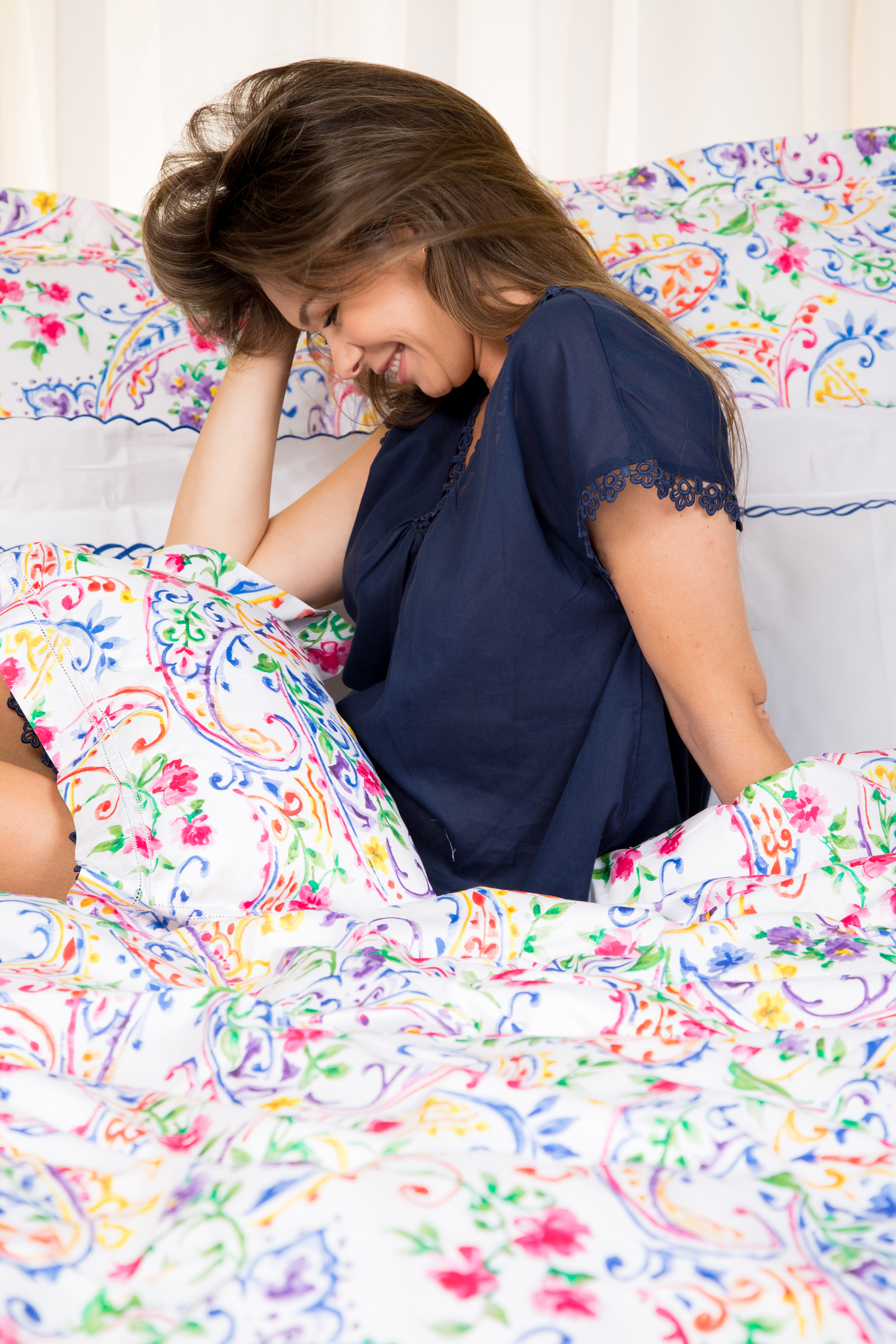 QUEEN ELIZABETH
A perennial favorite since the 1700's, this White matelassé brings its unique sculptural beauty to our newest blanket covers and shams.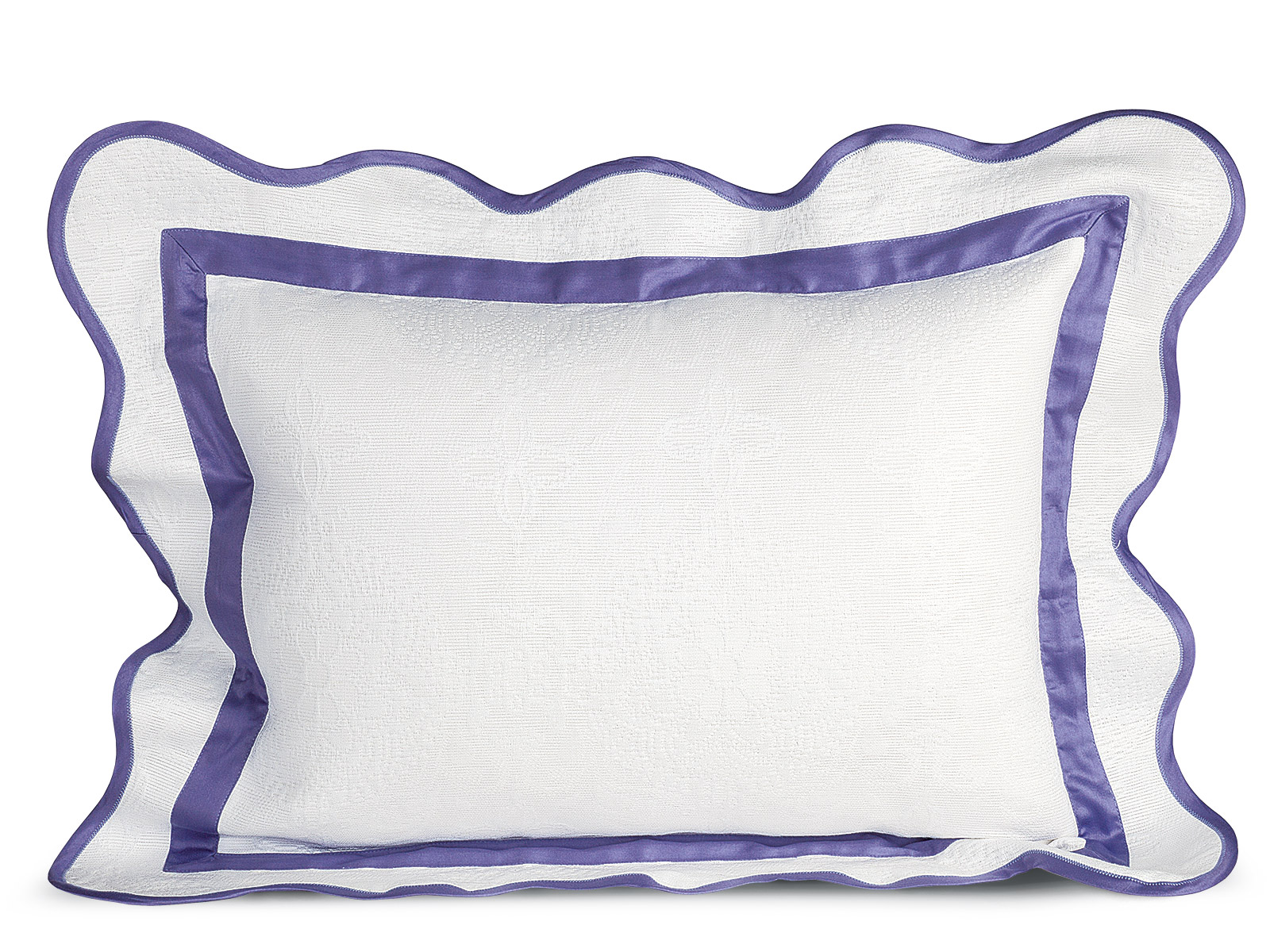 Spring Flowers
Synonymous with the good cheer and comfort certain colors bring us, are the florals that best showcase them. When spring arrives, we are always blown away by the different shapes, sizes and textures of spring flowers—and you'll be blown away at our selection of floral prints and designs. Whether you have a garden out back, visit one frequently or haven't seen a plant for days, adding a floral/garden-inspired design to your bedroom is an easy way to bring the beauty of nature into your home on a daily basis. Along with the proven benefits of using the right colors to decorate your room, studies have also shown that flowers make us happier. Combine the powerful effects of color therapy with lovely mood-boosting florals and your springtime bedroom will be budding with optimism. Whatever style of flowers suit your fancy, you'll find floral designs in both modern and classic styling, each done by a skilled artisan and exclusive to Schweitzer Linen.
NEW! LILIES
The lily has a special place in many lore and legends for its beautiful grace and exhilarating design—and now it can have a special place in your home. 100% Egyptian cotton sateen striped damask.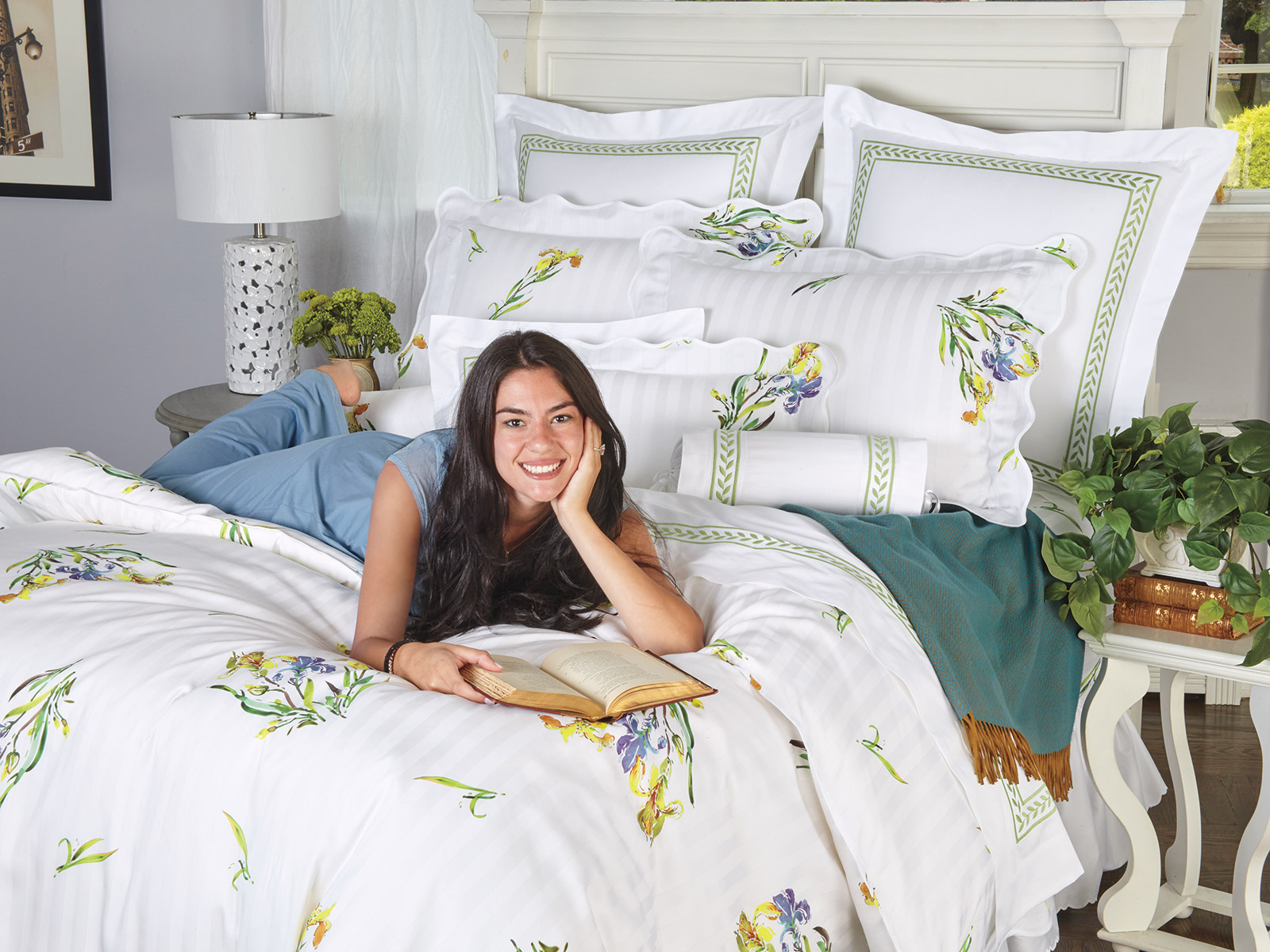 NEW! LUXEMBURG
Fresh from our Italian artisans, lush, leafy greens instill a comforting calm and delicate flower buds please the soul. 100% Egyptian cotton sateen.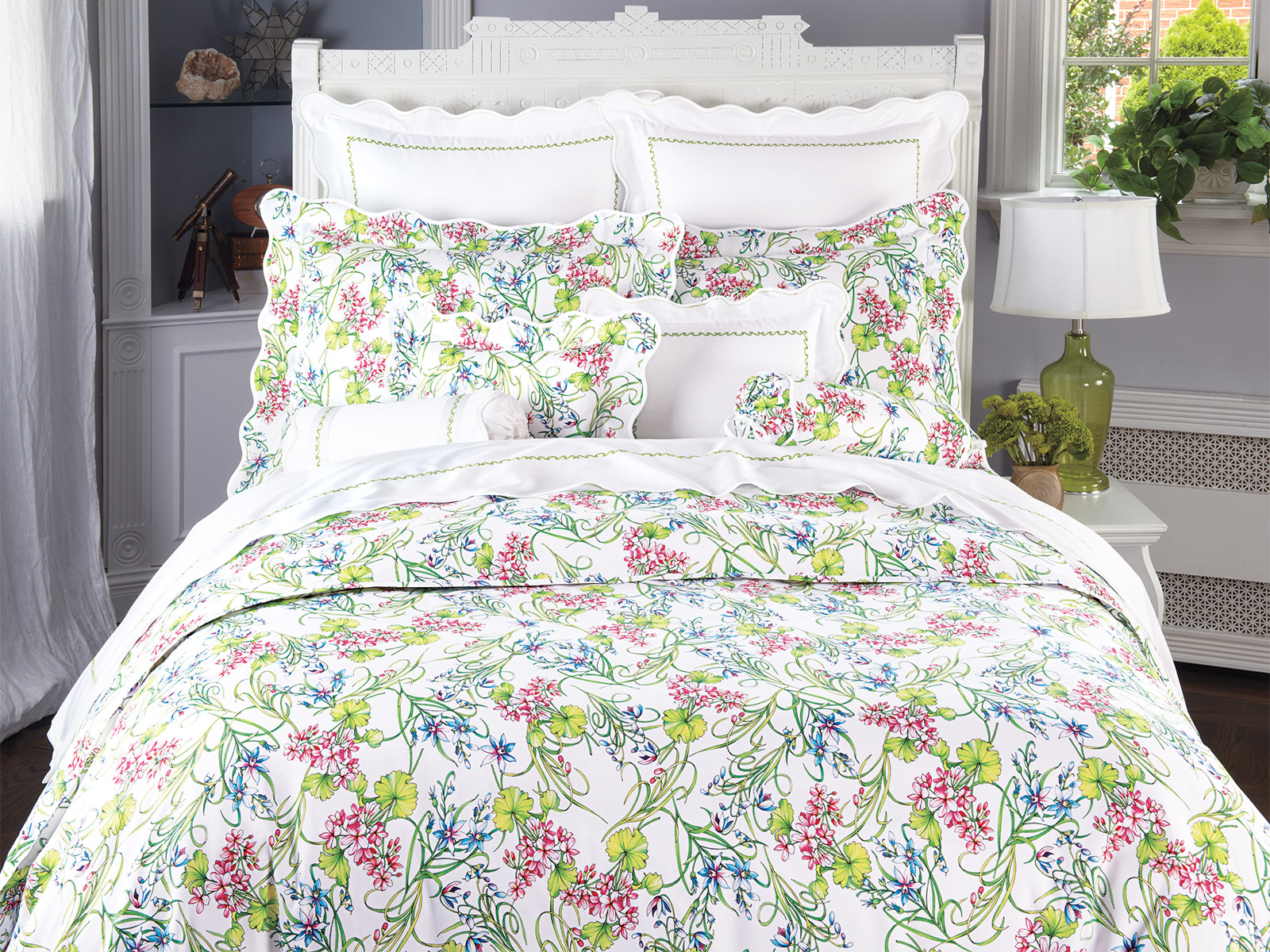 NEW! MODERN DAISY
Bright, bold daisy flowers mingle with lighter floral designs on these pretty and perky sheets. Made from the softest 300 thread count, 100% Egyptian cotton sateen.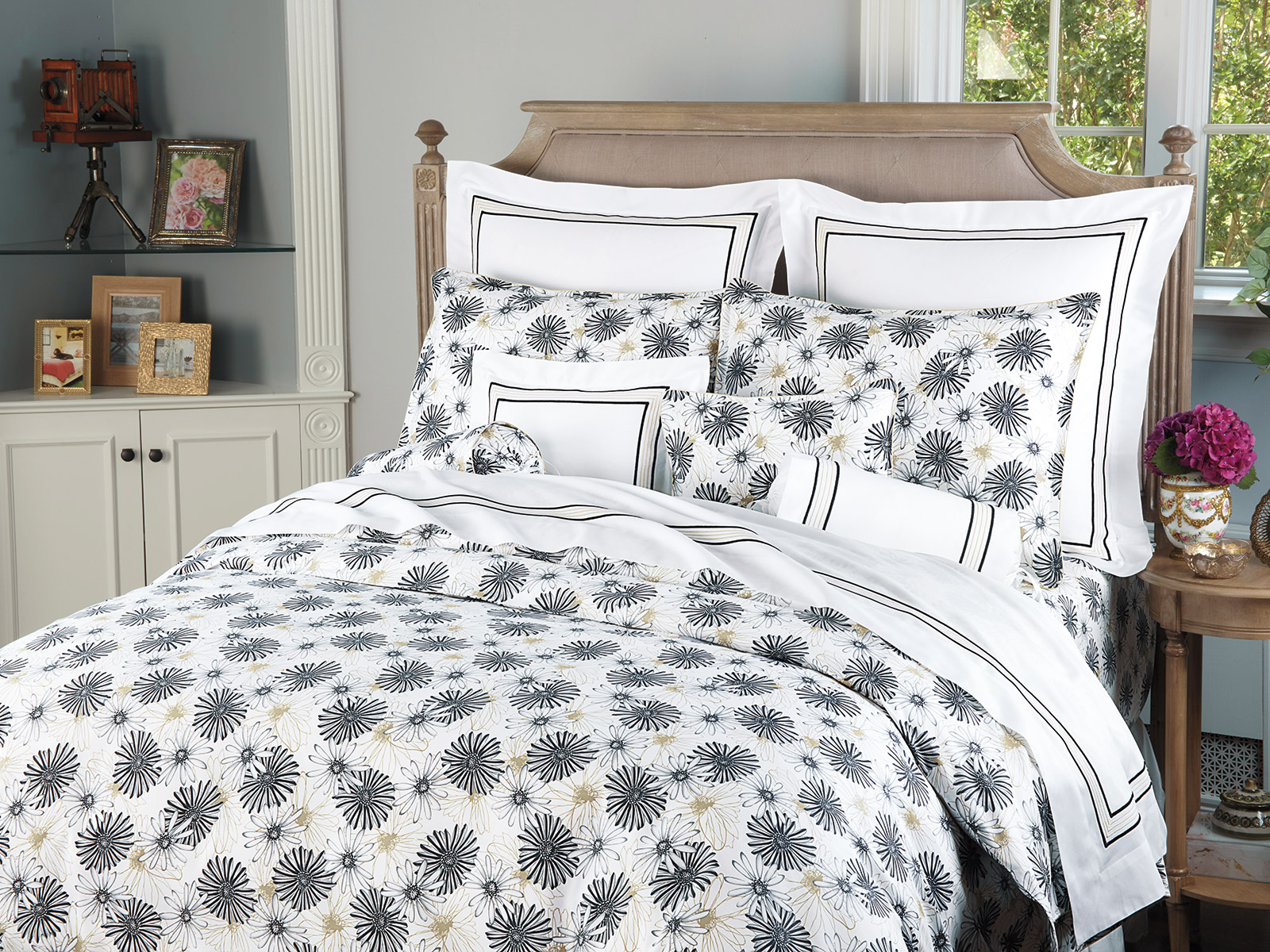 NEW! SWIRLS
Floral swirls twist and spiral across Italian 300 thread count Egyptian cotton sateen to commemorate the uninhibited flow and harmonious joy of the natural world.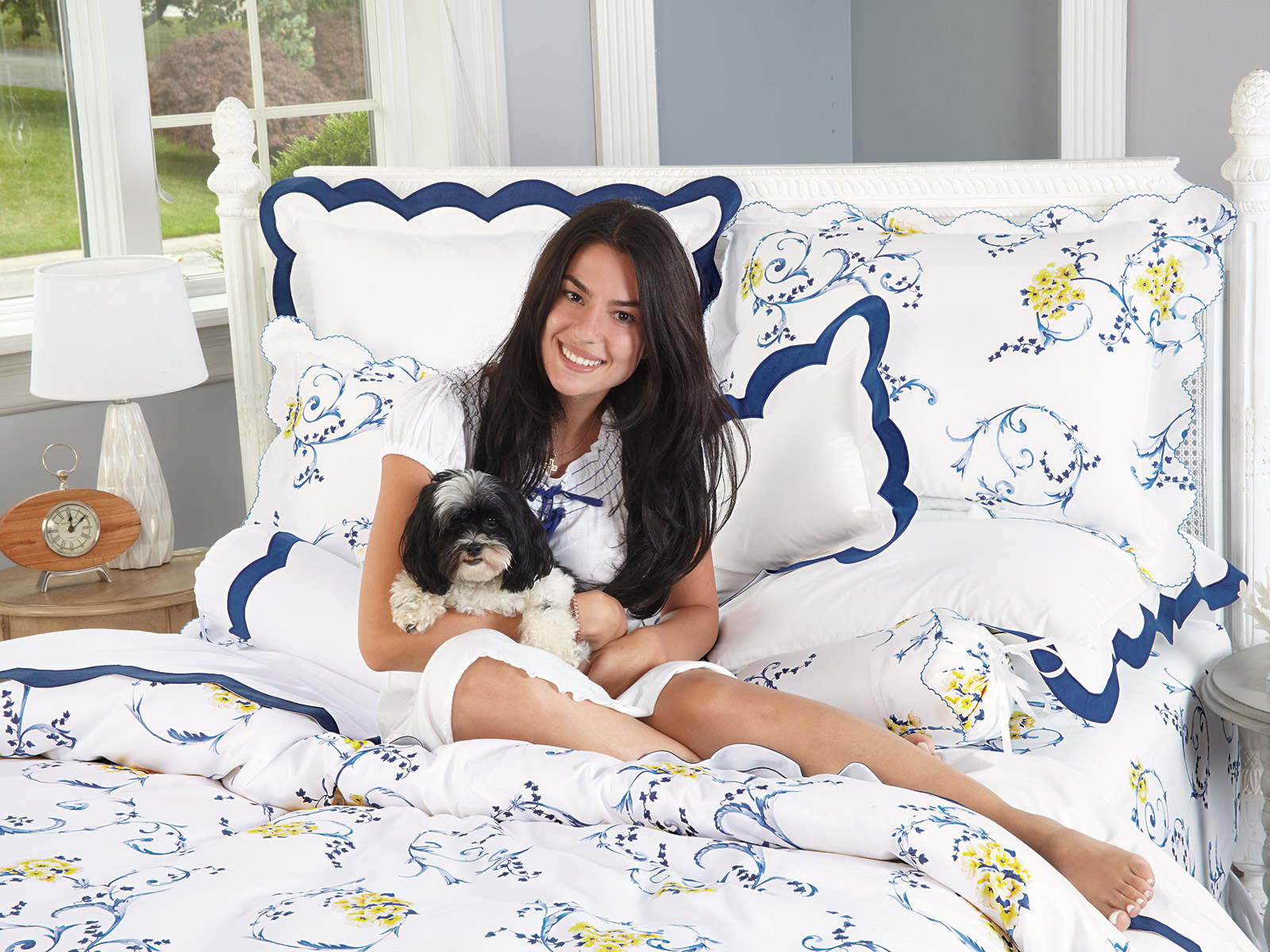 In addition to the gardens and gardens of floral designs that reflect the spirit of spring, we also offer a wide depiction of the natural world and all its brilliant vitality, through nature-inspired prints and patterns.
NEW! NEWBERRY
You'll drift off to sleep like the leaves that softly float along these lovely, Italian-made linens. Made from 300 thread count,100% Egyptian cotton sateen.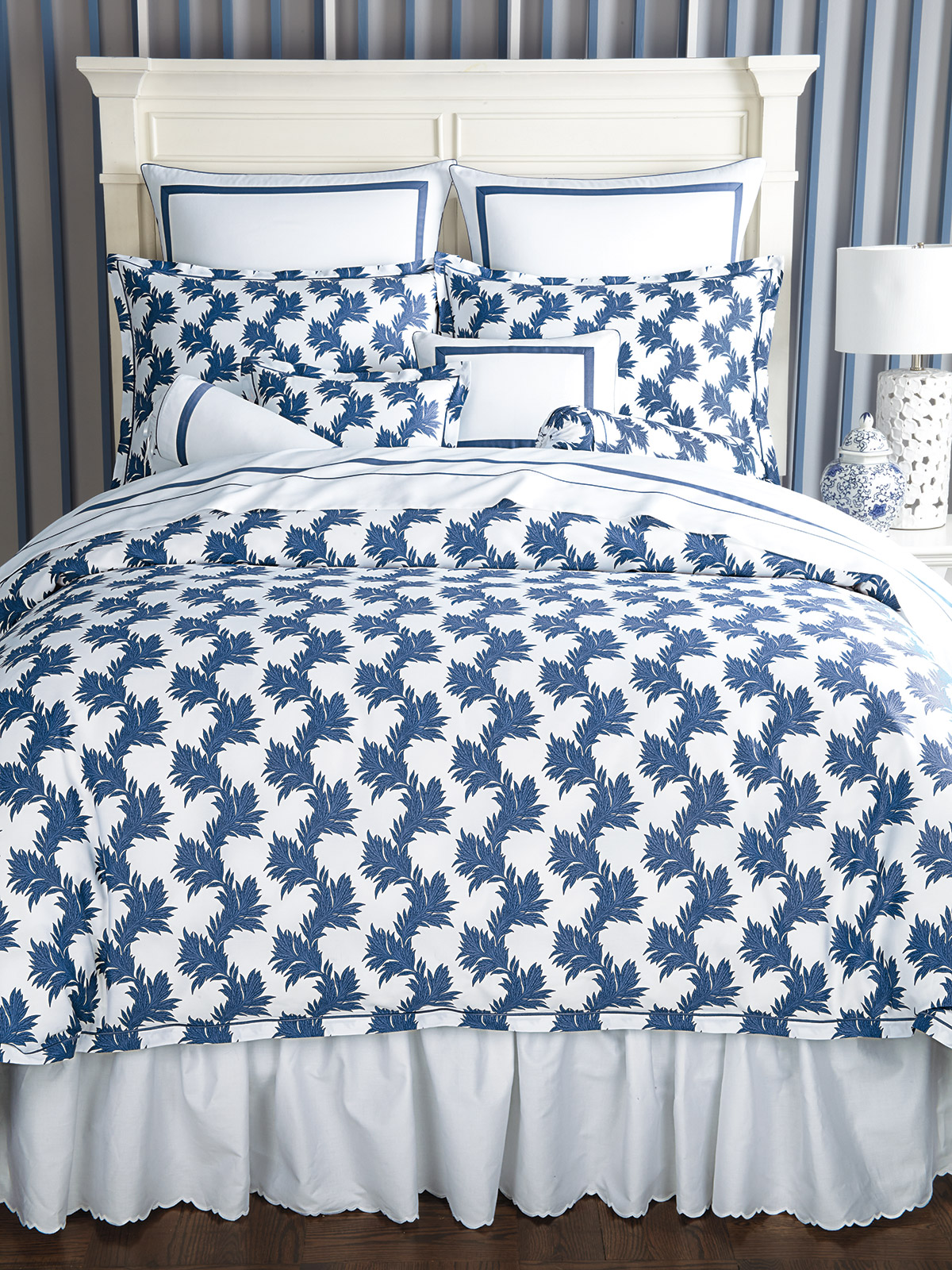 LONG BEACH
Hand embroidered delicate design of coral in sultry shades of Blue float along this silky 600 thread count 100% Egyptian cotton sateen bedding.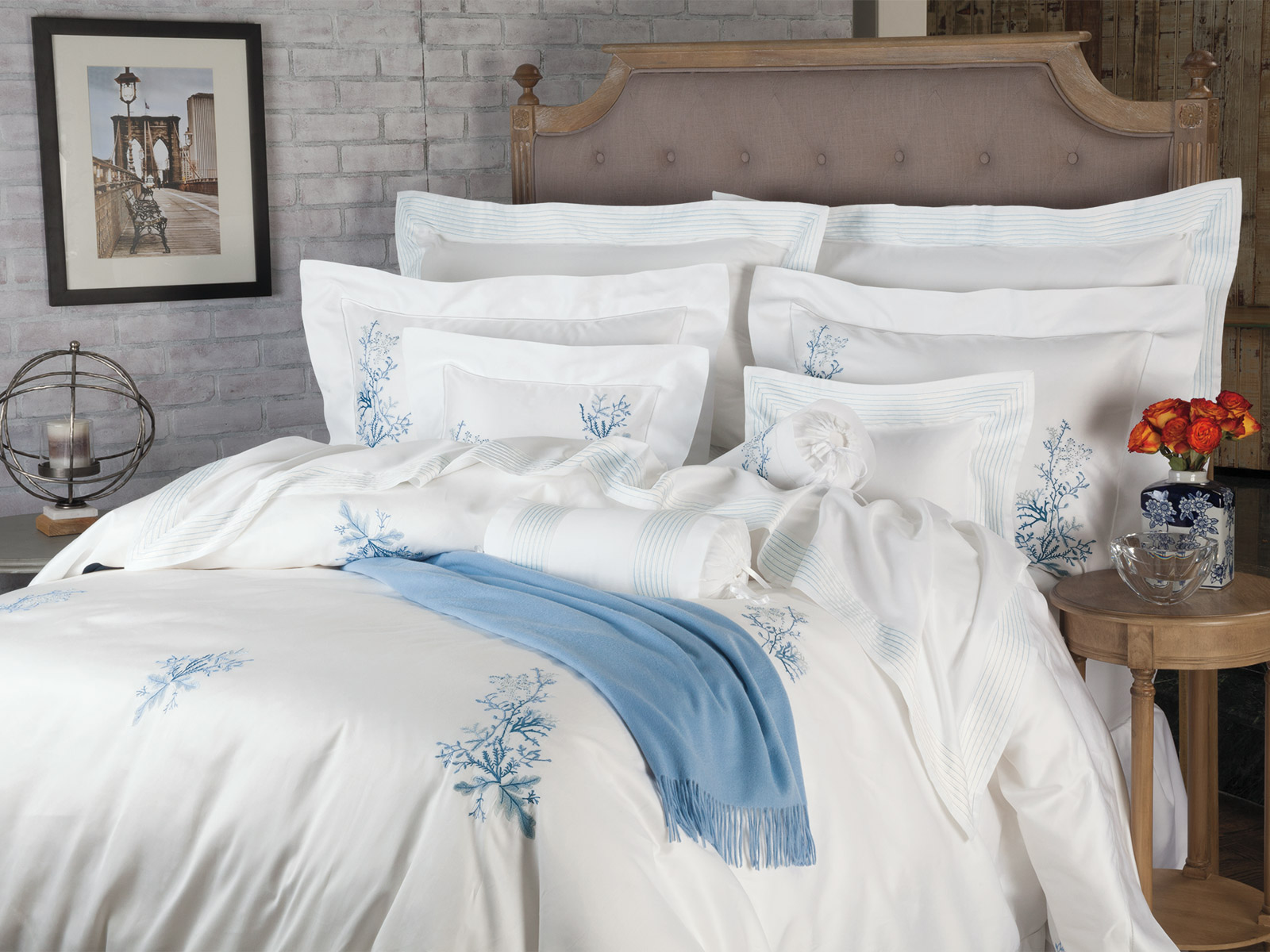 MANDARIN DELIGHTS
Featured on premium 300 thread count Egyptian cotton sateen, willowy branches and blossoming bulbs of floral delights paint a rich story of the wisdom and inspiration that can be found in nature.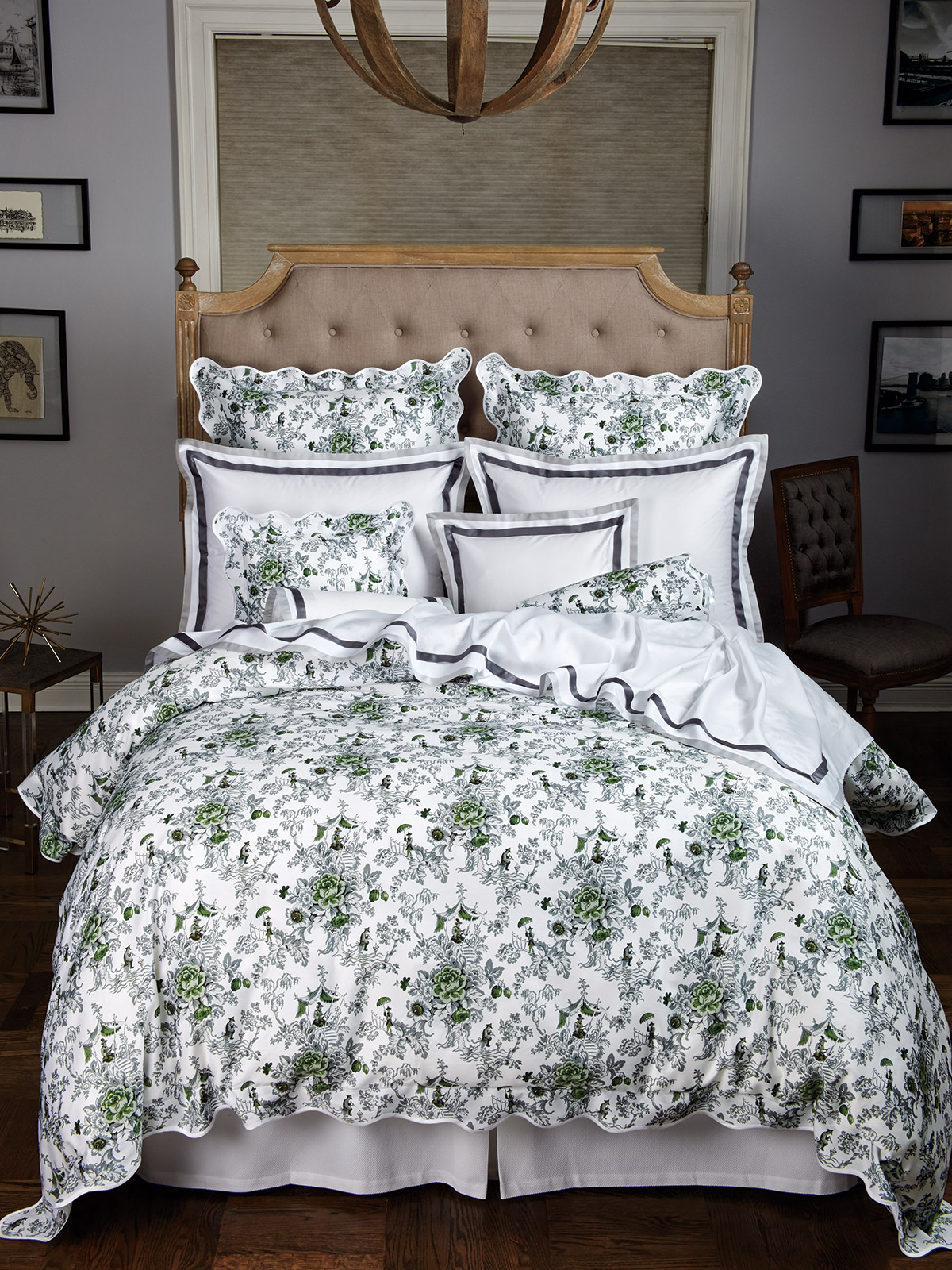 A Style All Your Own
What if spring doesn't do it for you? After all, not everyone likes flowers and bright pastels. No problem! We've served a lot of customers, so we know the most important part of creating the room you want is putting exactly what you want in it—regardless of seasons and trends. It's why we carry hundreds of different styles and themes you can use throughout the year. If you know you like deeper, darker tones and simplified patterns without a trace of spring colors, that's what you should choose. It's your room and it should be whatever you need it to be.
Whether you're aggressively revamping your decor or sticking with your signature, go-to style, it's always a good idea to refresh your bedding at springtime. Not only to add those lighter fabrics for more cool comfort, but you'd be surprised what a profound affect a simple change of scenery can have on your everyday life.
NEW! AUDACIAUX
Variety is the spice of life so why not add some zest to your bedroom with this uniquely original bedding from Italy. Complete with contemporary tweaks and a heritage-like quality that's evident in every stitch. 100% Egyptian cotton sateen.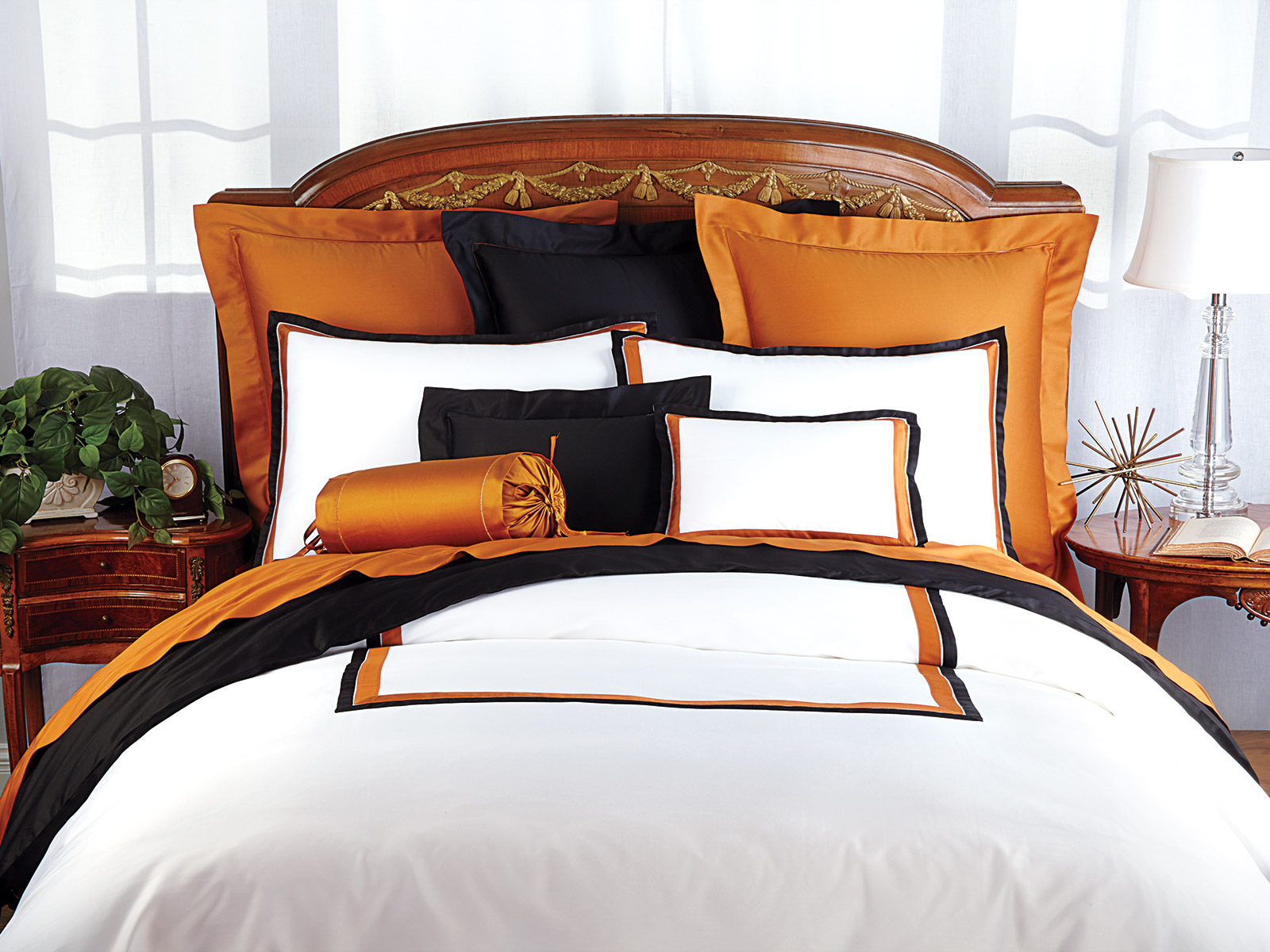 BAR HARBOUR
Lush, tenacious lines move together in an eye-catching pattern that will elevate every day with luxe, modern appeal. White 300 thread count 100% Egyptian cotton sateen.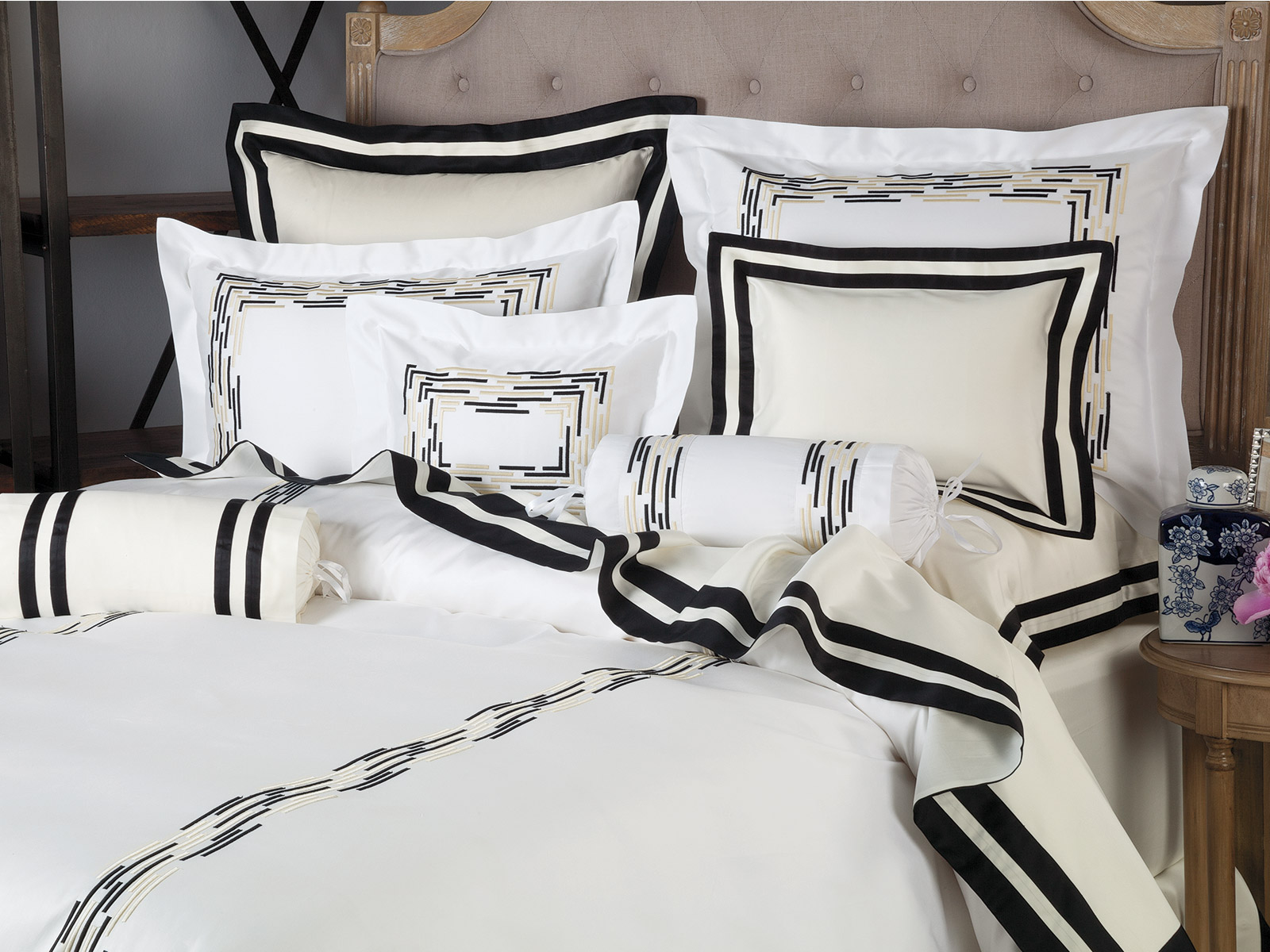 After the year we've had, finding small areas in life where we can improve our experiences, and ourselves, may be the first step to start healing. But you don't have to take that step alone. Choose from our many bedding collections, mix and match different styles to create your own, or explore our many other luxury products for bath and home, and let us help you along the way.