Summer…is…here! And there is no doubt this one feels a little different from all the others before. But the one thing that hasn't changed is how excited we are to do some summer sleeping. When we think of summer, we think of cool, crisp sheets, beautiful breezy nights, the soothing sound of fans, and that perfect feeling of slipping into cozy bedding while the AC keeps everything blissfully refreshing.
It's one of our favorite times of year. And it's why we're so excited to share some of our newest bedding collections. From the most luxurious linen to the softest sateen, these bedding sets are just in time for the season and guaranteed to bring you your best (and coolest) summer nights yet.
NEW FOR SUMMER!
CHEVRON
In a dazzling display of brilliant damask design, this riveting collection from Italy is ready to create the sanctuary you've been looking for. 50% linen/50% cotton.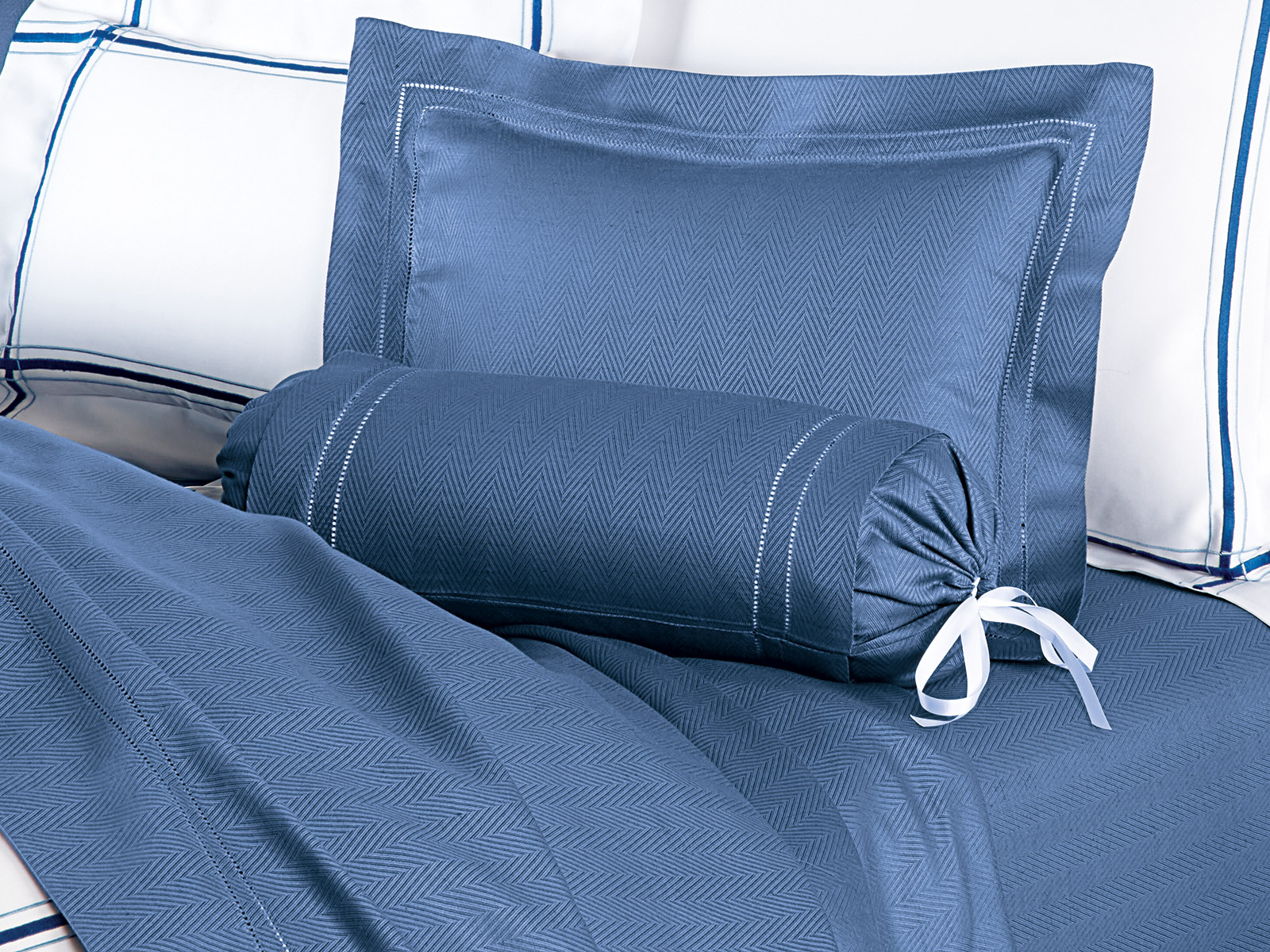 WINDWARD
Inspired by the freedom, peace and unbridled joy of sailing, this set invites you to leave the worries of the world and set sail for a paradise of body and mind. 600 thread count Egyptian cotton sateen.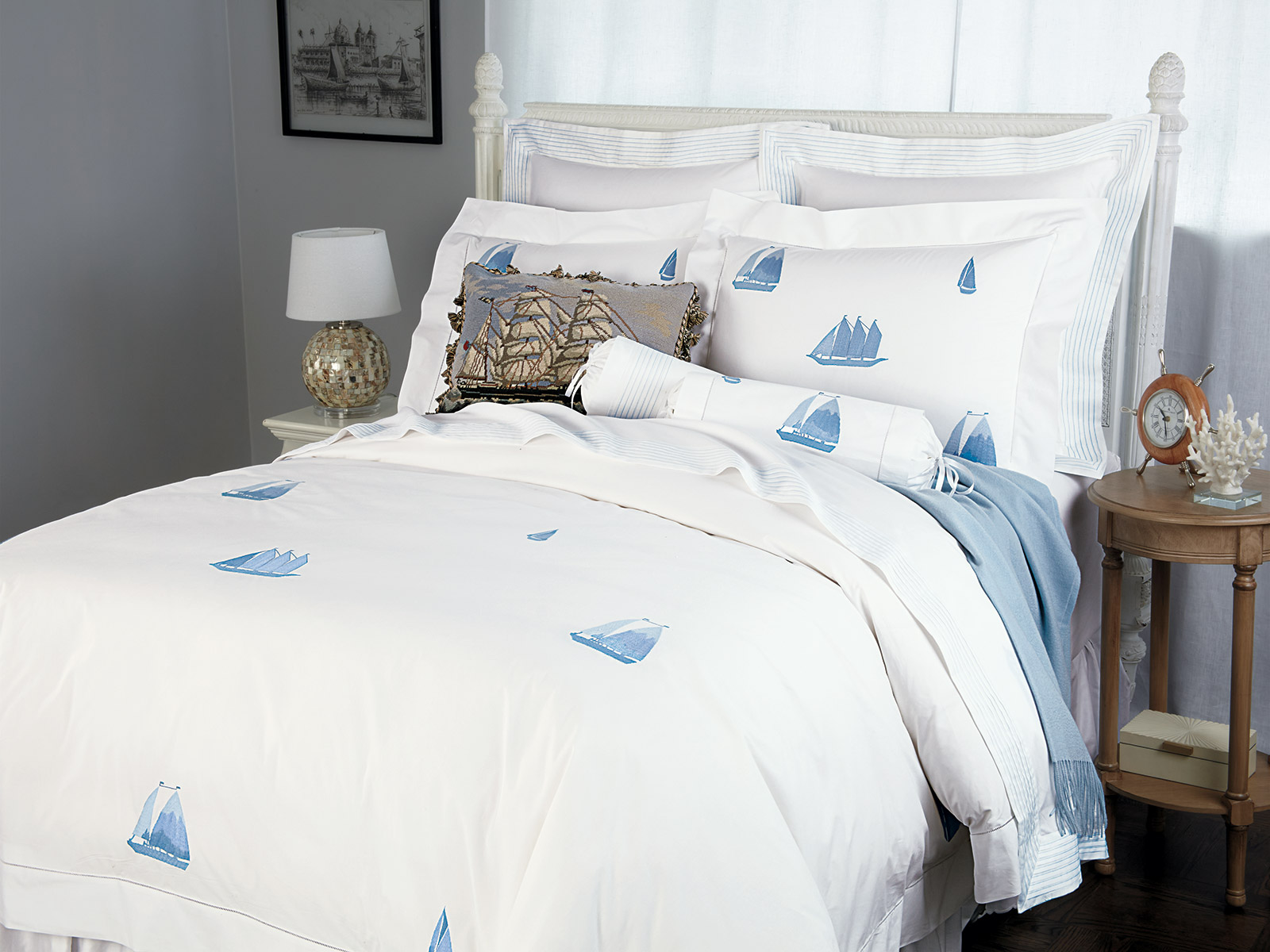 LUXEMBURG
Fresh from our Italian artisans, this exclusive design is ready to transform any bedroom into a work of art worthy of your admiration and pleasure. 100% Egyptian cotton sateen, 300 thread count.
BARON'S COURT
Understated and very stately hand-embroidered lines grace these fine linens, made of crisp, pure 600 thread count, 100% Egyptian cotton sateen. Available in either Taupe or Black embroidery.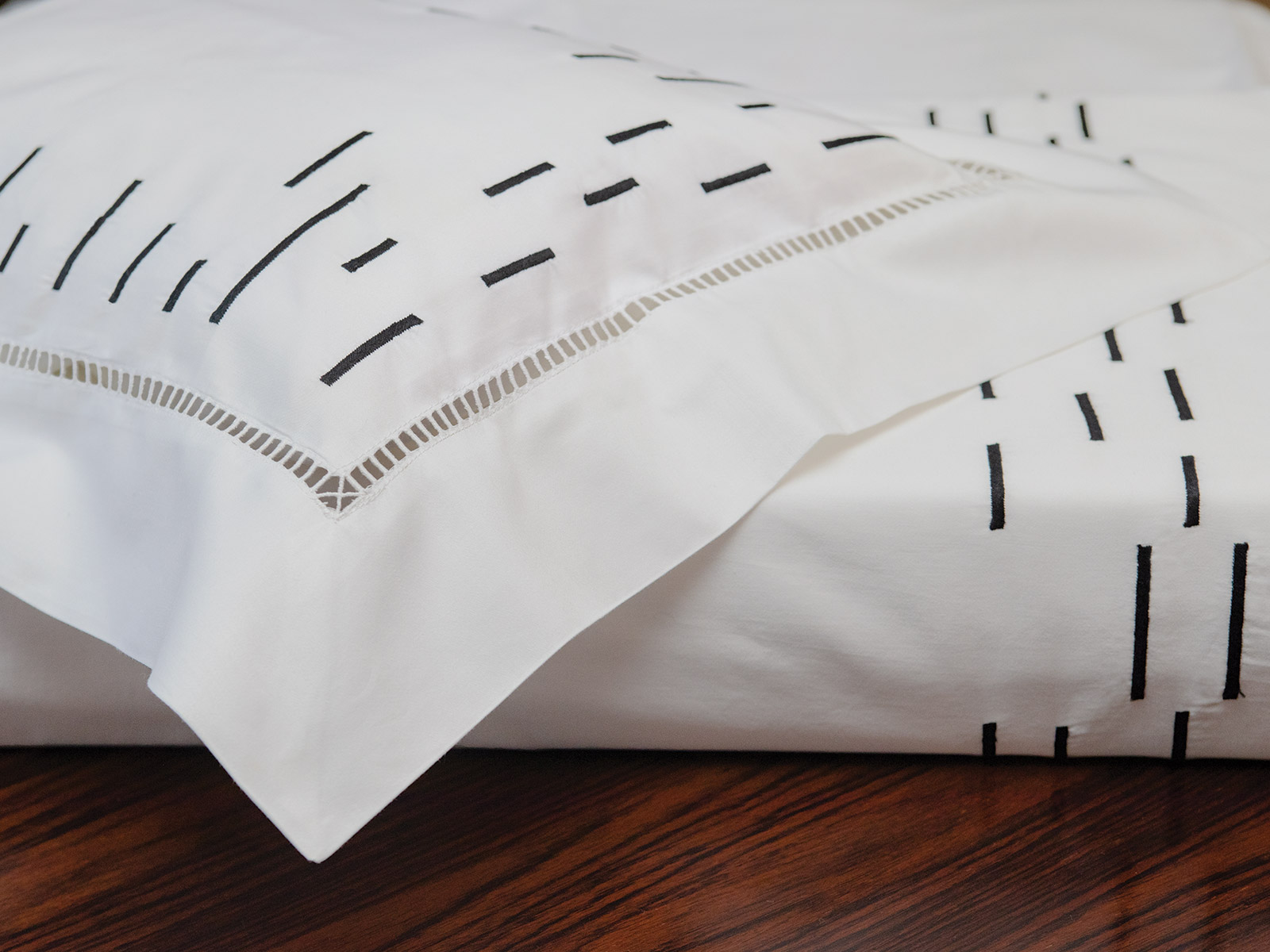 AQUASCAPE
Not only is this soothing design a gleeful, charming addition to any room decor, just one look will put your mind at ease—morning, noon or night. 600 thread count, 100% Egyptian cotton sateen.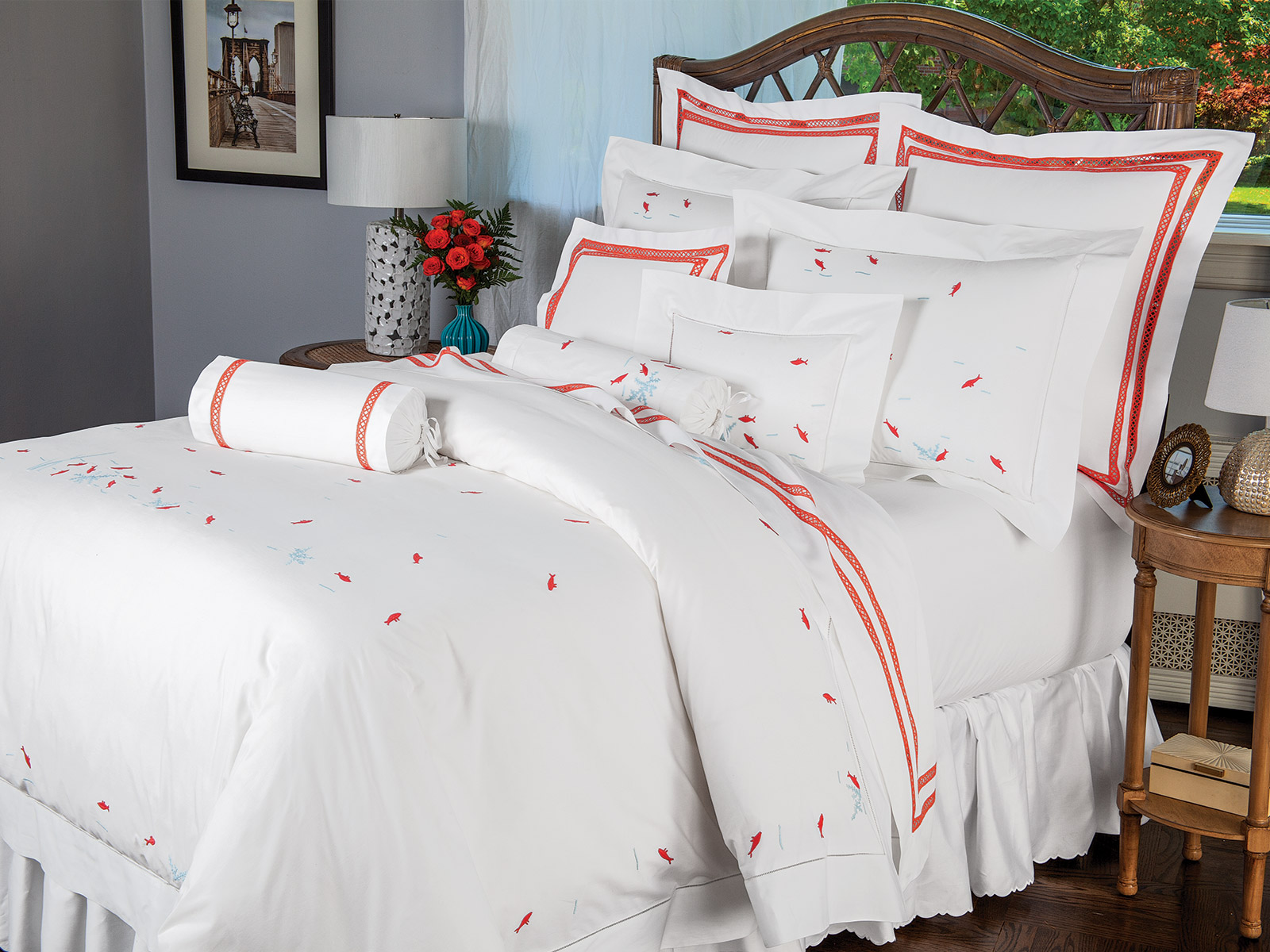 LUNARI
Paired with the soft Italian touch of 600 thread count Egyptian cotton sateen, the design conveys a sense of stillness and quietude perfect for creating that special place where you can get away from it all.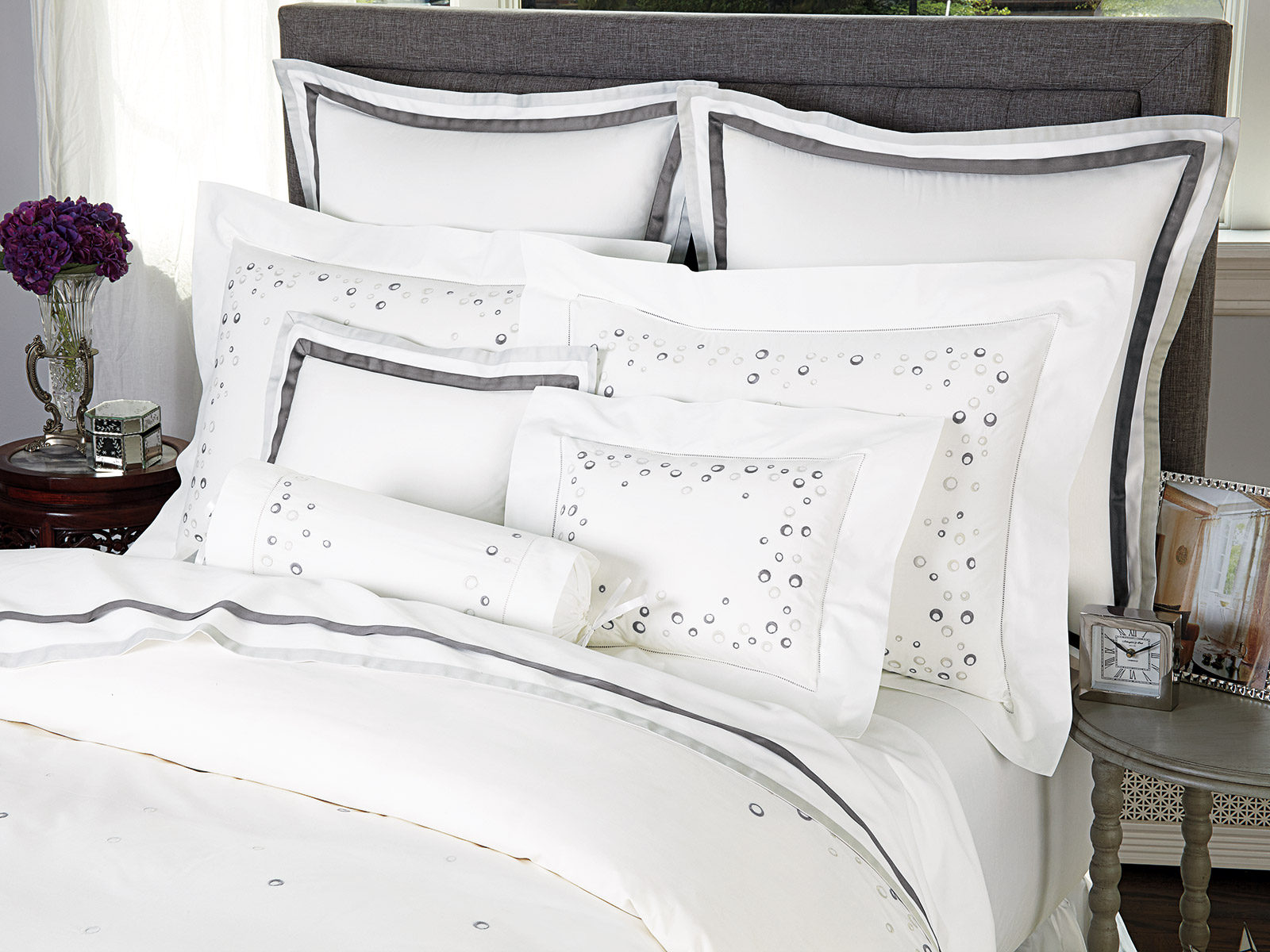 INTERLINK
Refreshingly original. You'll connect instantly with the way this modern style makes your bedroom look and feel. 600 thread count Egyptian cotton percale.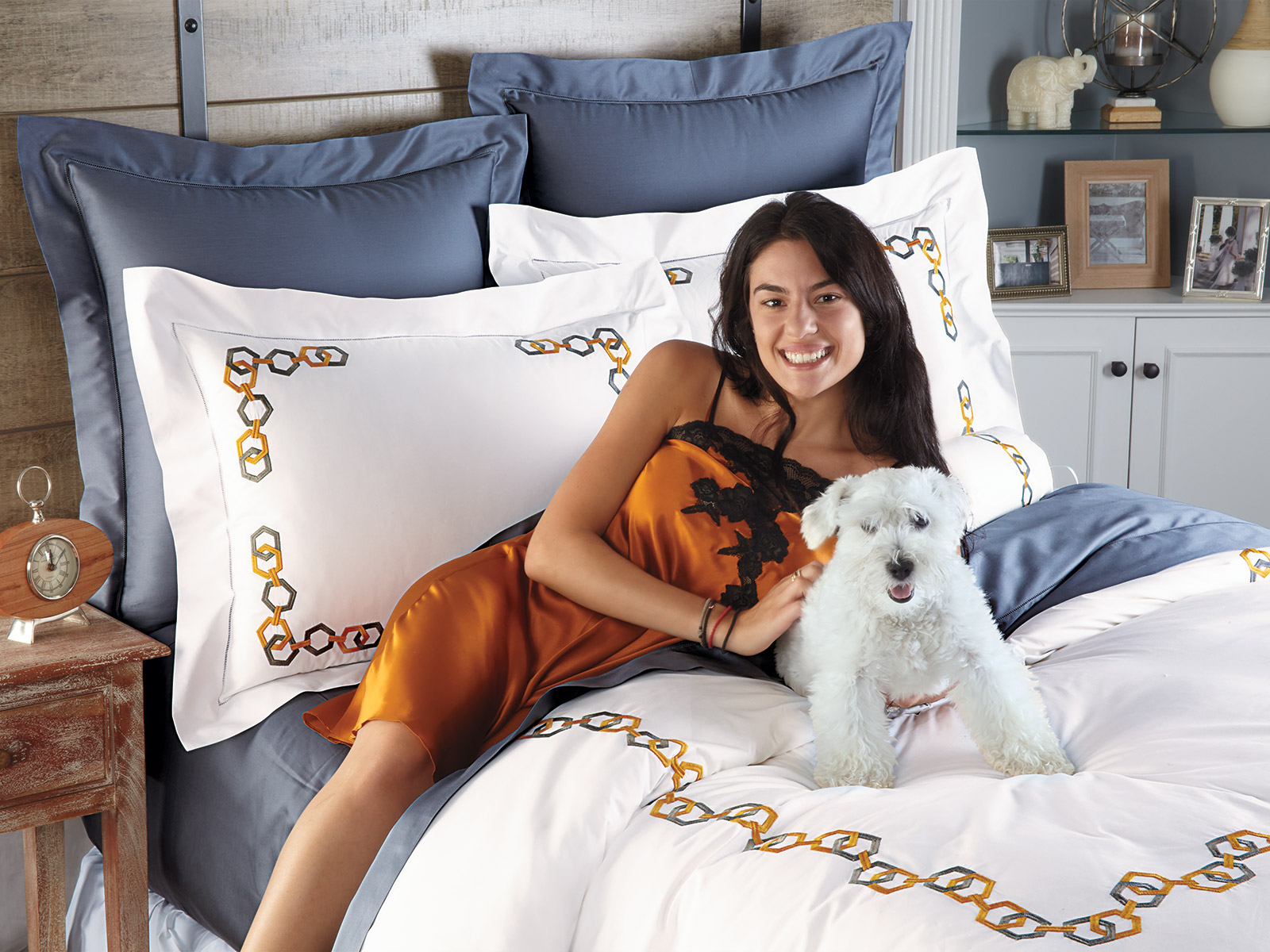 LILIES
Set against the background of 100% Egyptian cotton sateen striped damask and bursting with vivid colors, these blooms are so striking, you'll be tempted to reach out and pick them.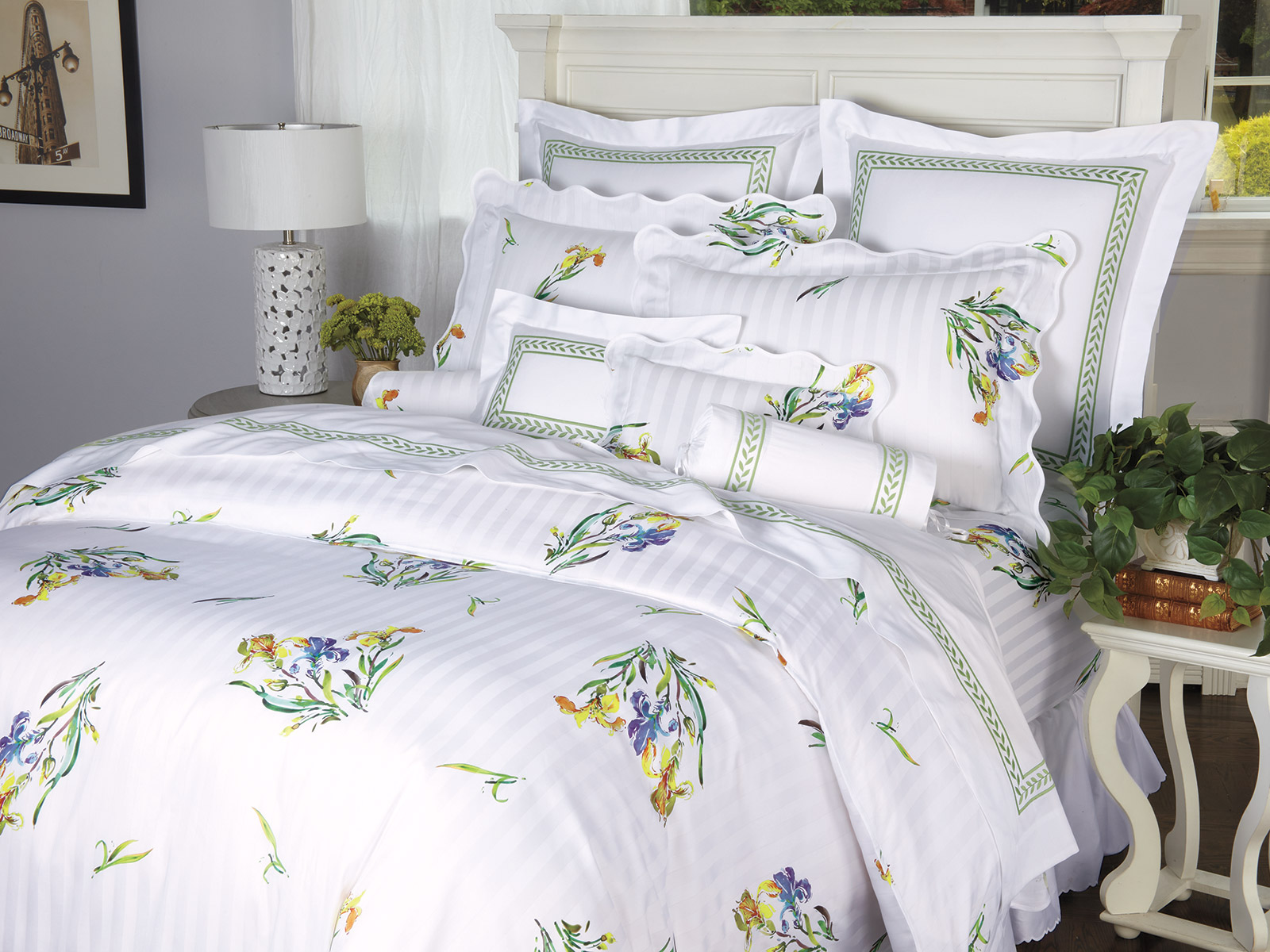 AUDACIAUX
Variety is the spice of life so why not add some zest to your bedroom with this uniquely original bedding from Italy. Features a glamorous display of Cinnamon, Black and White—complete with contemporary tweaks and a heritage-like quality that's evident in every stitch. 300 thread count 100% Egyptian cotton sateen.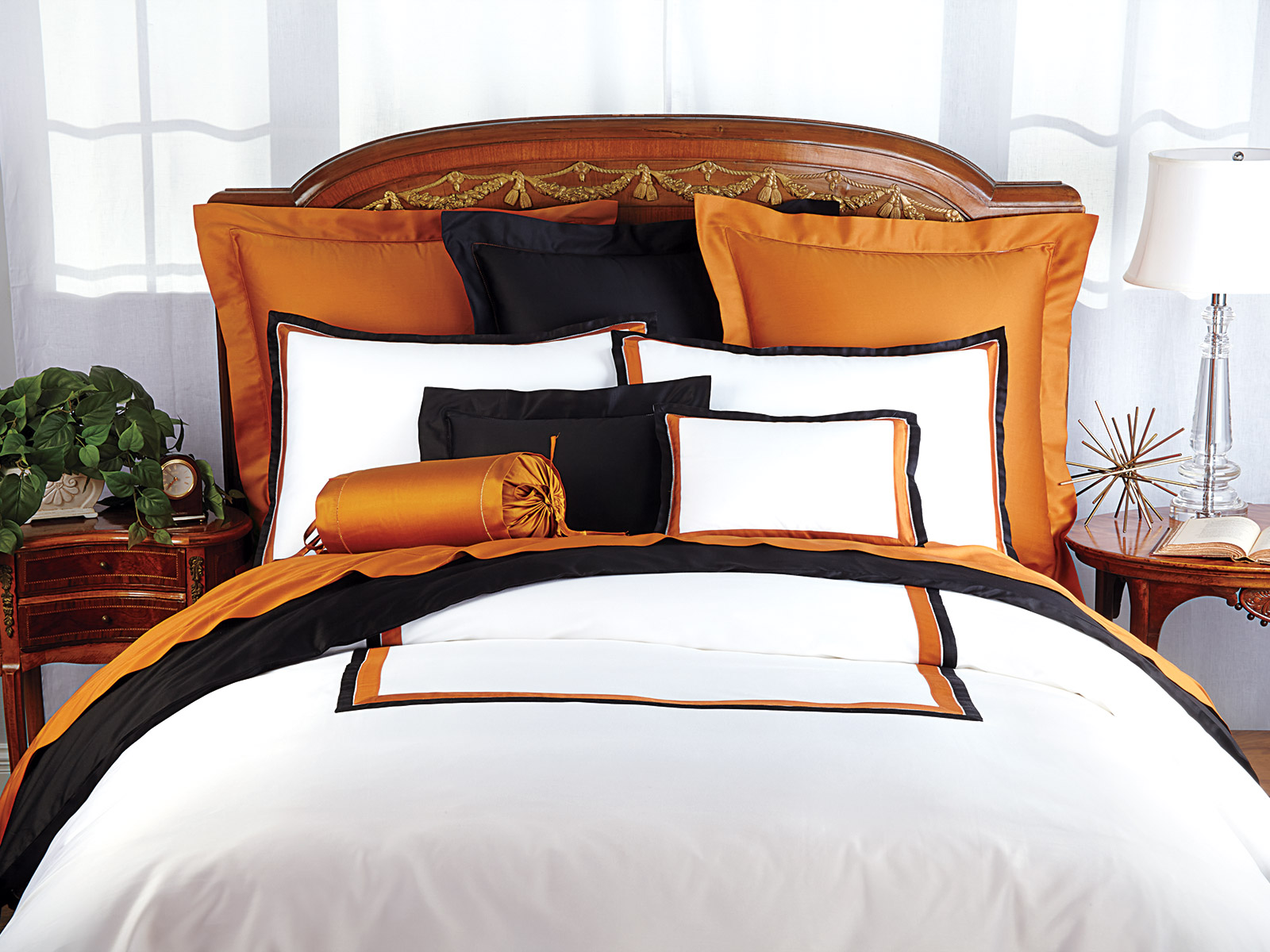 KINGSTON
Softly swirling shapes in Navy are echoed by paler swirls on silky 300 thread count, 100% Egyptian, White cotton sateen.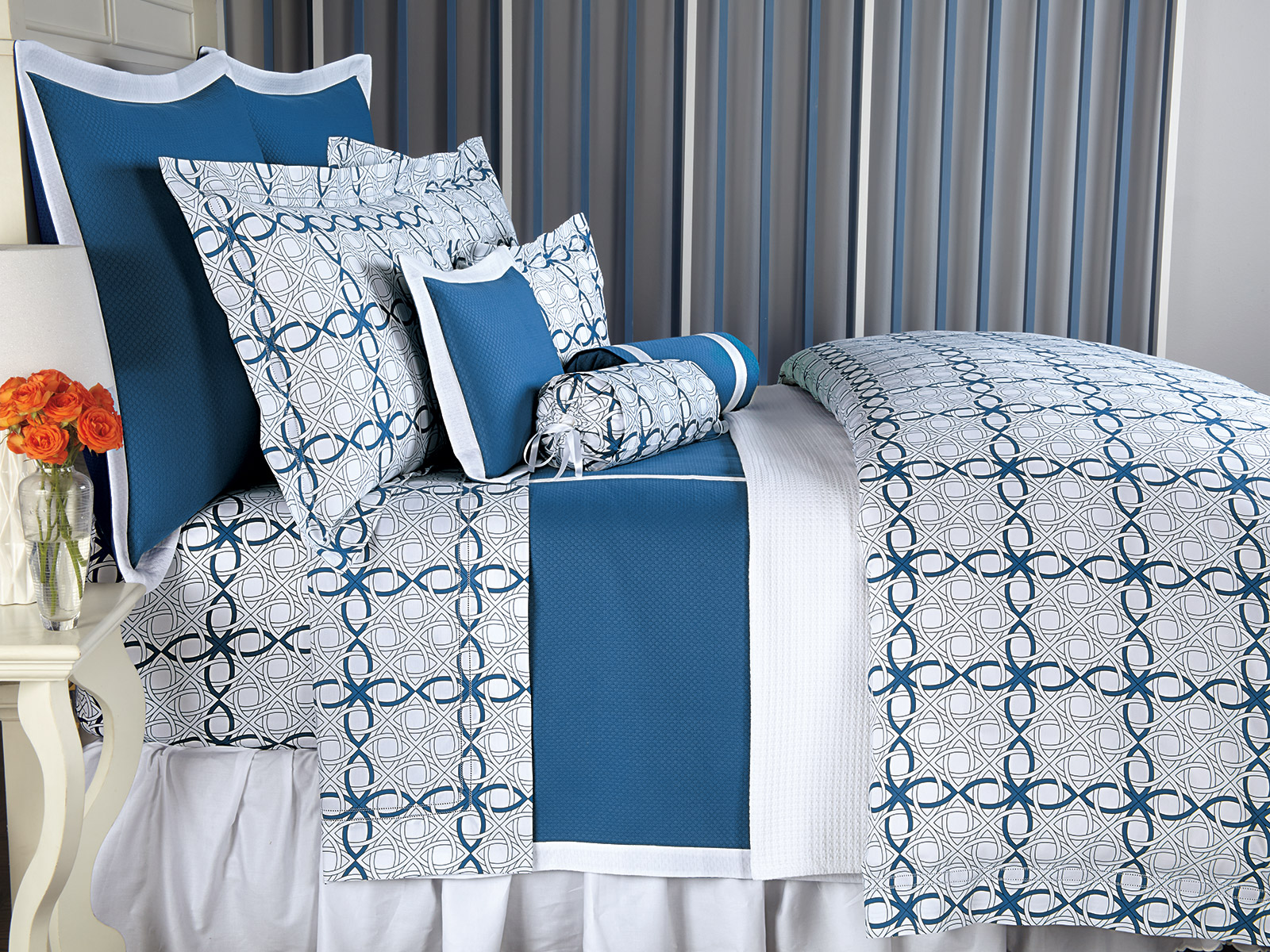 These new sets are just a tiny glimpse into our full collection! With hundreds of different bedding styles and designs to choose from, a variety of fabrics, thread counts and accessories, and the highest quality from experts who've been doing it the right way for over 50 years, you'll find exactly what you need to make this the summer of your dreams.