When it comes to holiday gifts, satiny nightshirts and lace adorned lingerie may not always be top of mind but when done right, they'll definitely end up at the top of their list for "best gifts ever". The greatest gifts make people feel special and by finding the right nightwear for the person you're giving to, you'll be doing that and so much more. But before you decide what kind of nightwear to give someone, it helps to start with the best place to look–and that is hands down, Schweitzer Linen.
With a history of almost 50 years providing the most luxuriously comfortable and stylish bedding, this small family owned and run company has made it their mission to enrich and improve the lives of everyone they can–and they carry a large variety of products to do this. In addition to their world-class bedding, Schweitzer Linen also carries an exceptional list of gorgeous nightwear, intimates and other accessories.
While other nightwear tends to start falling apart after a few uses, Schweitzer's nightwear is held to the highest standards of craftsmanship and uses the finest fabrics in the world, so you can be sure they will last for many years. It is not just better made and better designed, these exclusive styles feature an attention to detail, whether it be the elegant lace or hand embroidery, you won't find anywhere else–or for a greater value.
Now that you know where you can get the best nightwear, you should think about who you're giving it to. There are a few factors here to consider. If you're a husband, wife, boyfriend or girlfriend giving nightwear to a significant other, you should first separate what you want and what they want. That doesn't mean the two can't correlate but to ensure your gift gives the best experience, being honest about this will go a long way to how effective it is. Your gift is first and foremost about making your loved one feel special. Don't fret though, done right this new nightwear will make you both feel special.
There are many styles to choose from in order to find the right one for them: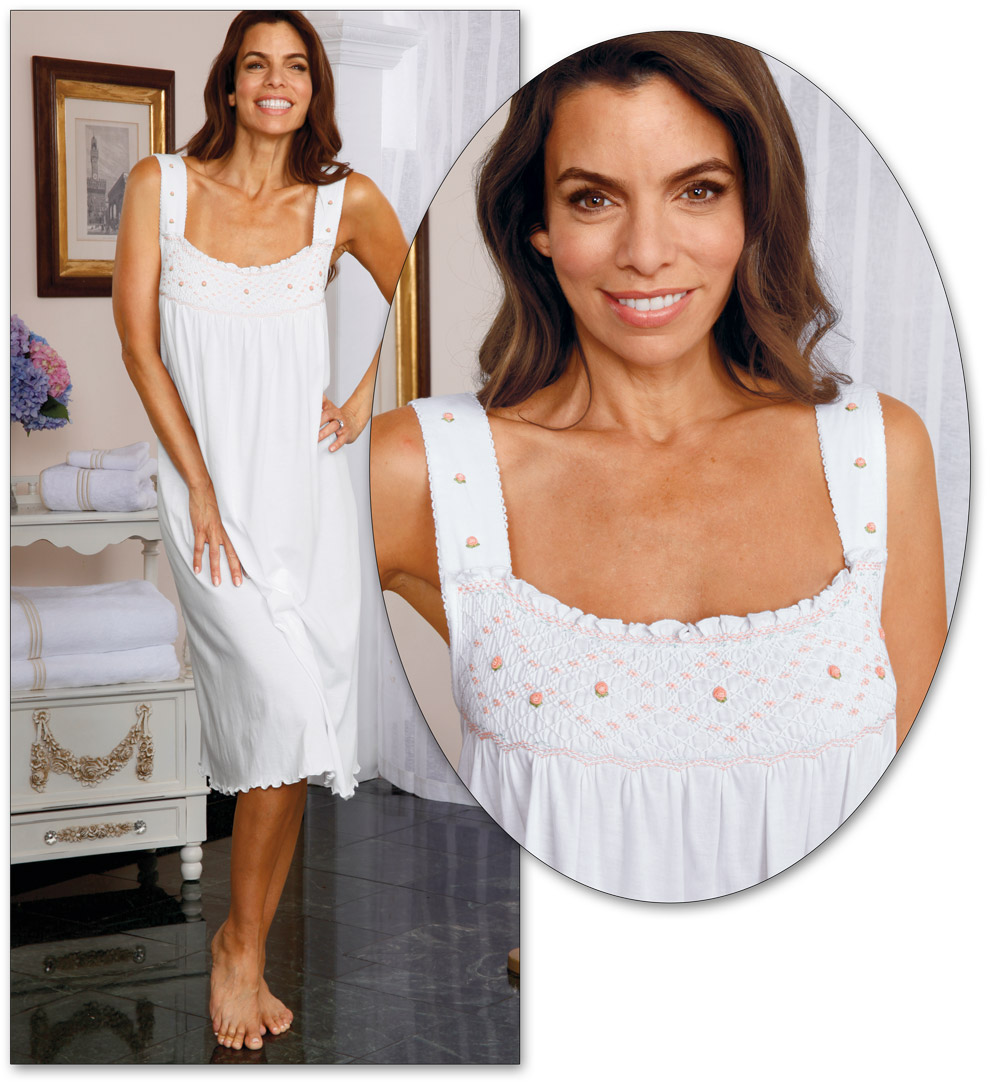 Do they prefer a chic sensibility that is more modest and comfortable than it is showy like this Sophia collection?
Or are they open to something a little more amorous and seductive like this heart-capturing Rita collection?
If this is a gift you are wearing for a husband or significant other, it helps to know your own comfort zone. Schweitzer Linen believes that every body is beautiful and the perfect piece can bring that beauty out in new and wonderful ways. The trick is to find the piece that does it for you in a way that feels comfortable and natural. Collections like Bree, Bella Luna and Hailey are still sexy and provocative but with a little more coverage.
Of course, sometimes the whole point is stepping out of that comfort zone. Some pieces are designed to take you out of your natural element and create some extra excitement, something all relationships can use at one point and time.
You can choose from many jaw-dropping styles, all sublimely elegant in their design to make you absolutely irresistible.
Discover the enchantress inside with this chemise from the Hope collection, featuring an unforgettable crisscross design that's guaranteed to keep their attention.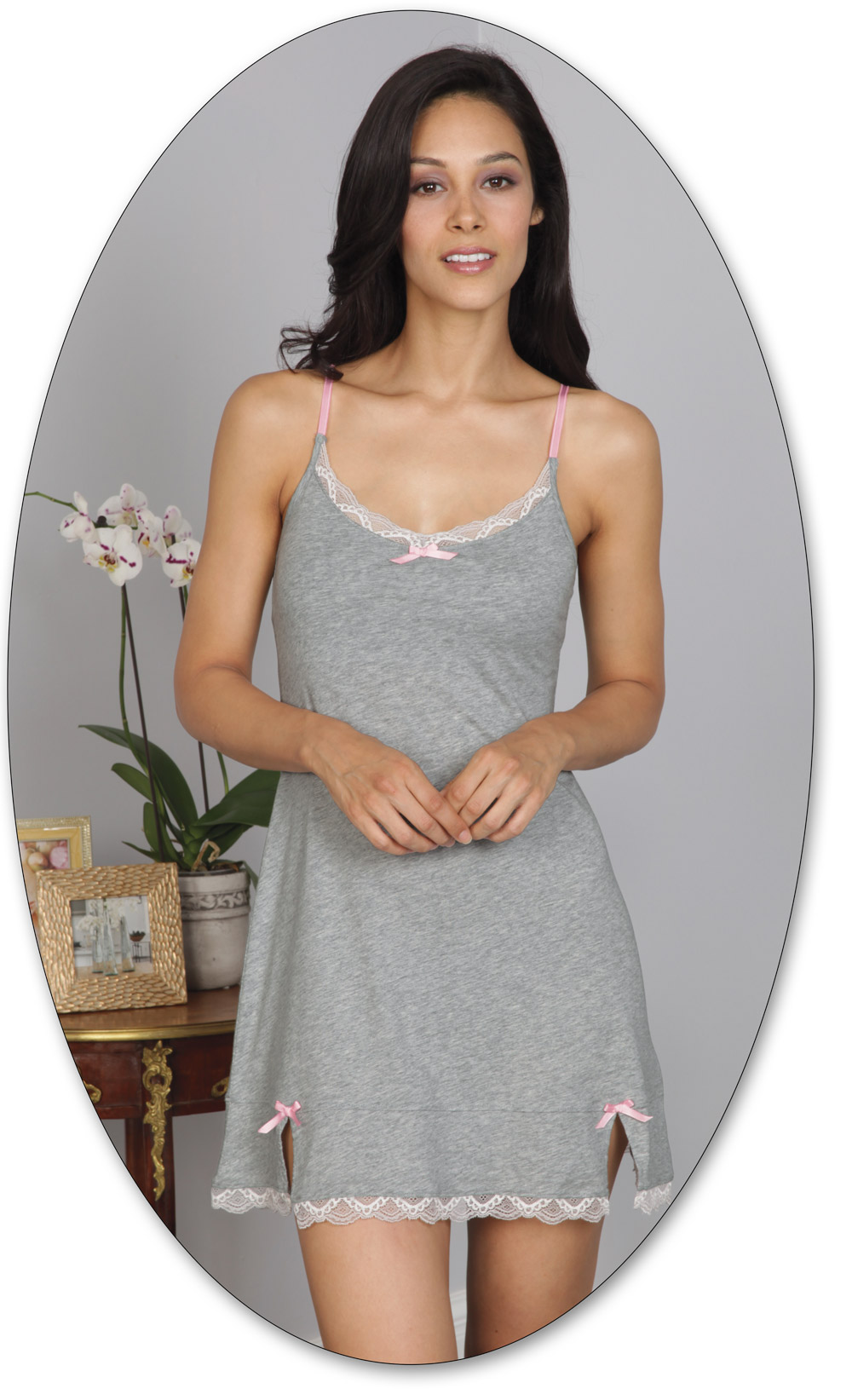 Put a bow on it with the unflinchingly amorous beauty of Camille nightwear. Soft, lightweight Pima cotton also makes it a dream to sleep in.
And don't forget to treat yourself. Sometimes during the holiday season when you're spending so much time thinking of others, you may lose sight of another very important person, you. Giving yourself one of these pieces is a great way to show yourself just how special and beautiful you are. You can do this through soft, skin-pampering fabrics that will make you feel amazing, sexy designs that help build your confidence or both. However you do it, it's important to remember one thing, you absolutely deserve it.
In fact, we all deserve to feel good about ourselves and to celebrate who we are. It's something I wish we never forgot but too often do. At the end of the day (or night) if your gift of Schweitzer nightwear can make someone feel more special, more relaxed, more loved or more desirable, than you've already given the best gift they (or you) could ever ask for.
From simple elegance to their most tantalizing styles, you'll find it all among Schweitzer's extensive assortment of nightgowns, night shirts and other nighttime intimates.