When it comes to who we are and what life is about, I believe it's the little moments that matter the most. Those day-to-day routines that happen so fast, yet hold so much meaning. Sometimes unbeknownst to us, these moments are the driving force for what shapes us, guides us, teaches us and transforms us into the people were are — and who we will become. Out of all the tiny moments that enrich our lives, there is one routine for mothers and daughters that stands out as one of the most powerful and influential — and that is the time spent hanging out in bed.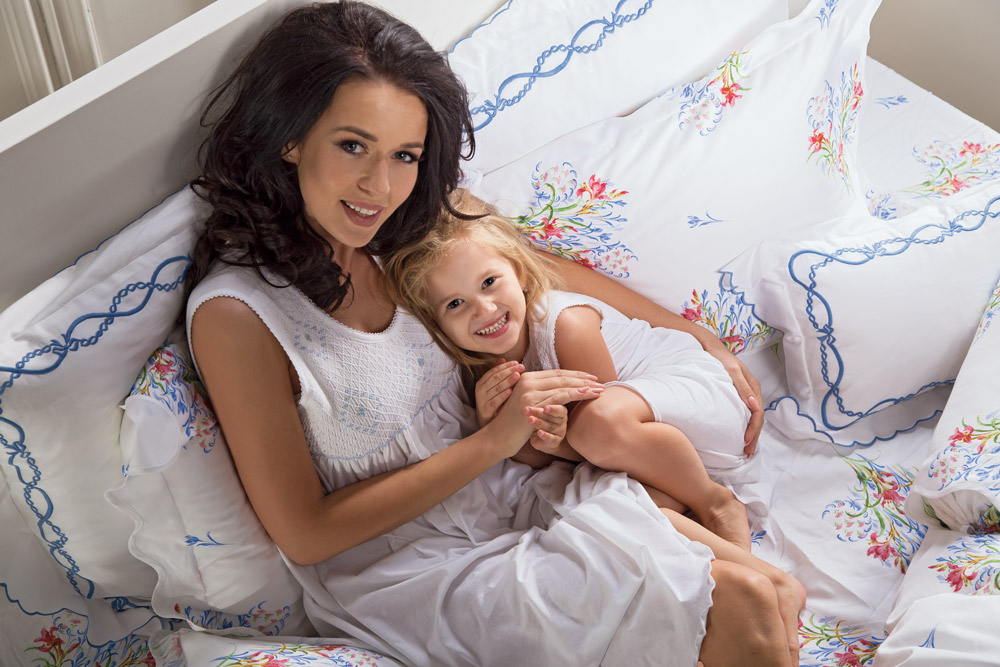 As the day winds down, the bedroom becomes an environment where mom and daughter can spend time together recounting the days events, laughing, being silly and sharing stories. It's a place for asking questions, confiding fears and doubts, inspiring confidence, building self esteem — and throughout it all — learning more and more about each other, not just as mom and daughter but as individuals, as women. No matter what's going on in their lives, in this space they know that everything is going to be ok — because they have each other. It doesn't matter whether the connection is by blood, adoption or happenstance, this is a precious time where the bond between mother and daughter grows some of its strongest roots — a bond that can never be replicated.
And when morning comes, your bedroom also sets the stage for one of the day's most influential talk shows, where you get the latest news on the VIPs of your world. Whether your little one is crawling into bed or sleepily plopping down beside you with a grunt, starting off the morning together is the right way to start every day. It's those sleepy Saturdays and Sundays that you'll remember for the rest of your life. The ones where you stay in bed just a little longer, talk a little more or watch one more show before getting up. Creating this warm, welcoming environment where you can start and end every day with real life quality family time — now that's a beautiful thing.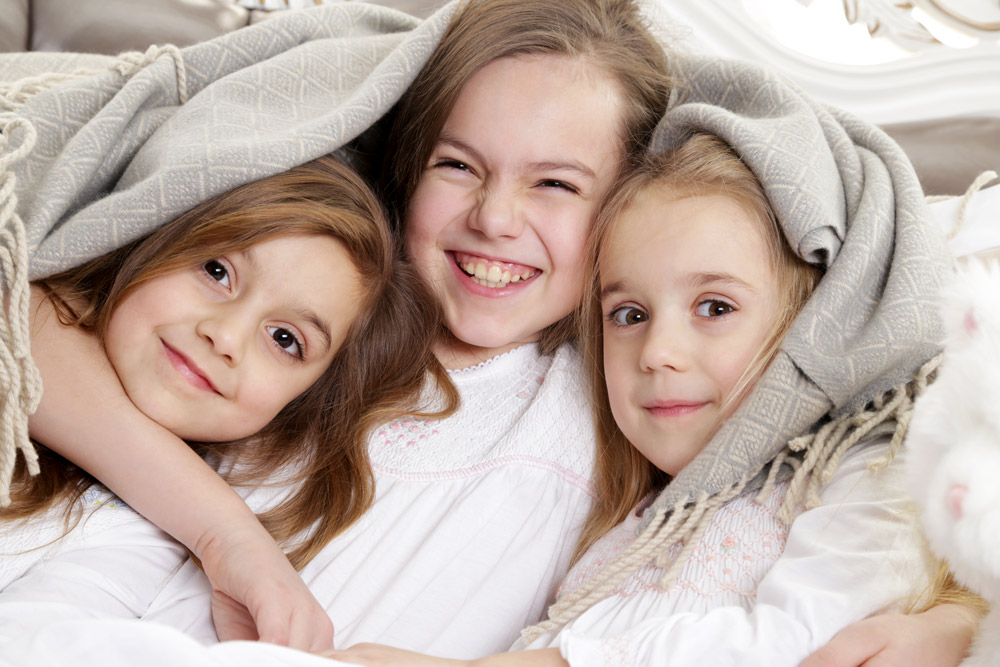 What's also beautiful is that with the right textures, colors and fabrics the space that hosts these magical and memorable moments doesn't have to be large, lavish or decadent. It doesn't matter where you live or how much room you have, because even the tiniest space that is well designed can create the emotional balance both mom and daughter seek.
We should know. At Schweitzer Linen, we've been helping moms and daughters spend this precious time together for over 48 years with our fine bedding. We've been plush pillows to bury their faces in with uncontrollable laughter (and sometimes tears). We've been the soft linen they've wrapped themselves up in, comforting and soothing. We've been the patterns, lines and shapes traced with tiny fingers during deep conversations. We've watched mother's become grandmothers, daughters become mothers, and one day we'll be watching those mothers pass on the same bedtime traditions that meant so much to them to their own daughters.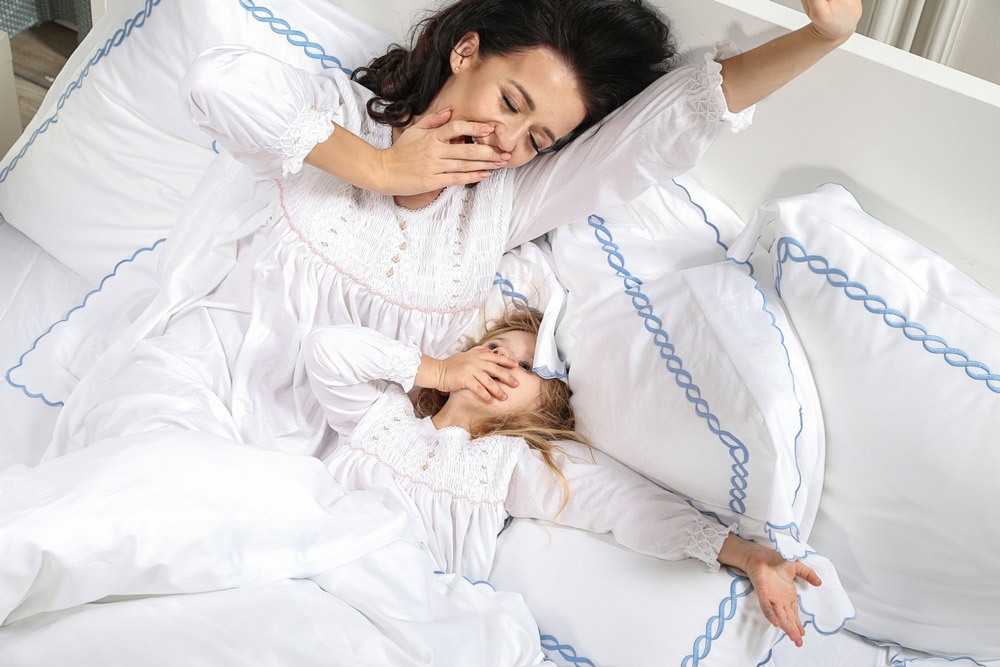 After all these years, it still gives us chills knowing our soft fabrics, warm, inviting colors and inspiring designs have helped so many moms and daughters share such happy moments of togetherness and love. And with hundreds of designs and a multitude of different fabrics and high quality bedding, we can help you create a special space that is perfect for you and your daughter. Fifteen, ten, even five minutes a day together in the right environment is all is takes to instantly begin forging one of the most important relationships you will ever have in your life. It will be just as precious to them as it will be to you.