Check out the latest and greatest – for this season and beyond
Whether it's a change in the weather or a change to your decor, there are many reasons you may want to replace your bedding this season. But perhaps there is no better reason than the incredible new collections available at Schweitzer Linen right now.
Even after fifty years making the world's most luxurious bedding, we're still just as excited as ever to share with you the soft, skin-pampering fabrics, the hottest new patterns and colors, and the deeply satisfying experiences that make life cozier, comfier and more joyful. Our new collections have all this and more.
Discover everything from precious florals and dazzling damask to heritage-inspired and contemporary combinations that inspire at every corner. They've been designed to delight, soothe, uplift and reenergize. And whatever bedding you choose, each set promises the same thing.
Extraordinary quality, unbeatable comfort and an elevated style that leaves you feeling good about your bedroom and completely at home. All at a value that can't be beat.
If you're ready to make the switch, check out some of our newest and most sought-after collections. You won't be disappointed.

NEW Newbury
Like the leaves that float softly along the lovely Italian-made linens, you'll drift off to sleep with sweet contentment on this comforting addition. 100% Egyptian cotton sateen.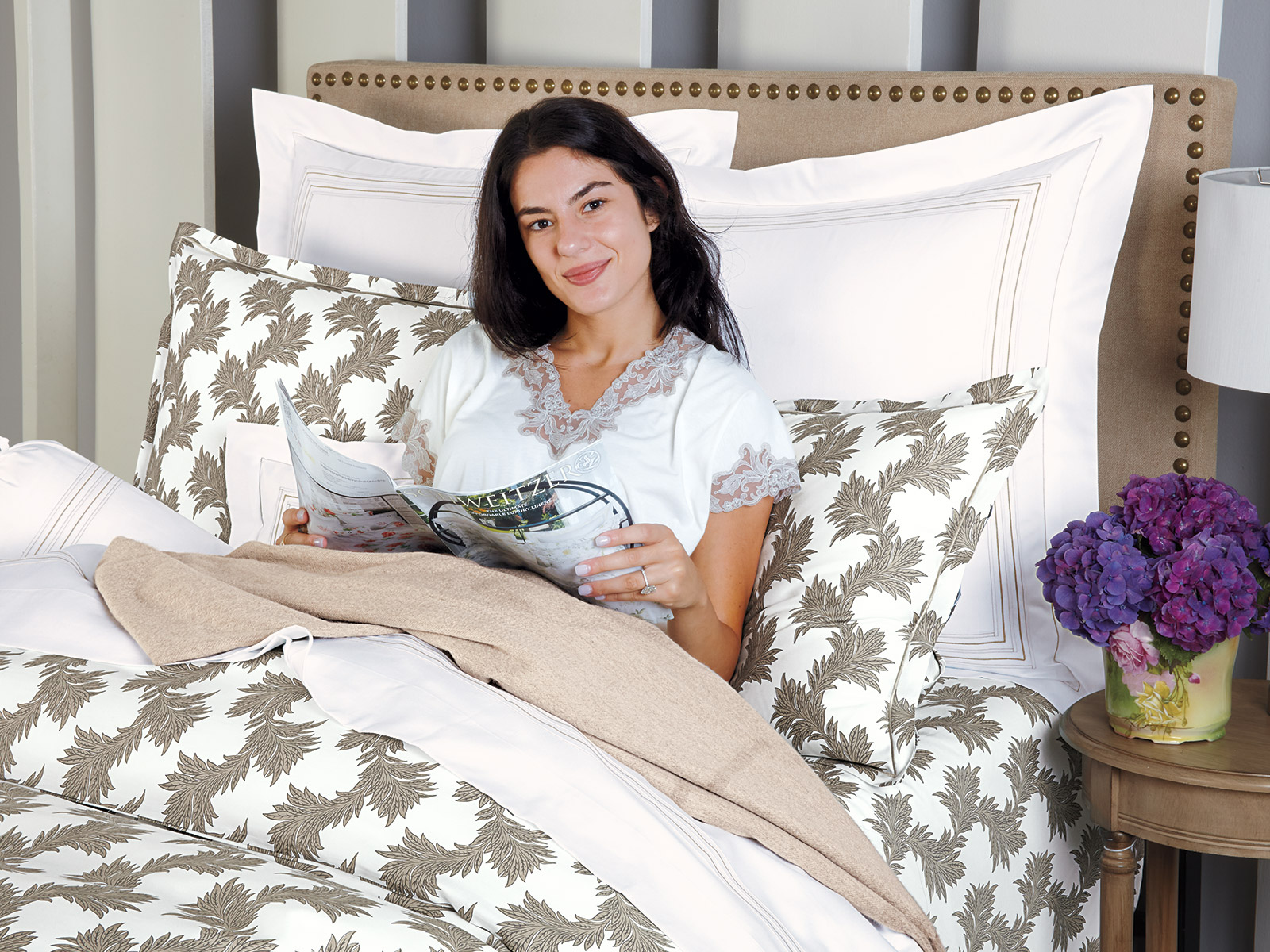 NEW Luxemburg
At Schweitzer Linen, flowers are always in season. Let the lush, leafy greens, beautiful budding florals and rich Italian artistry of this exclusive design transform your bedroom into a work of art worthy of your admiration and pleasure. 100% Egyptian cotton sateen.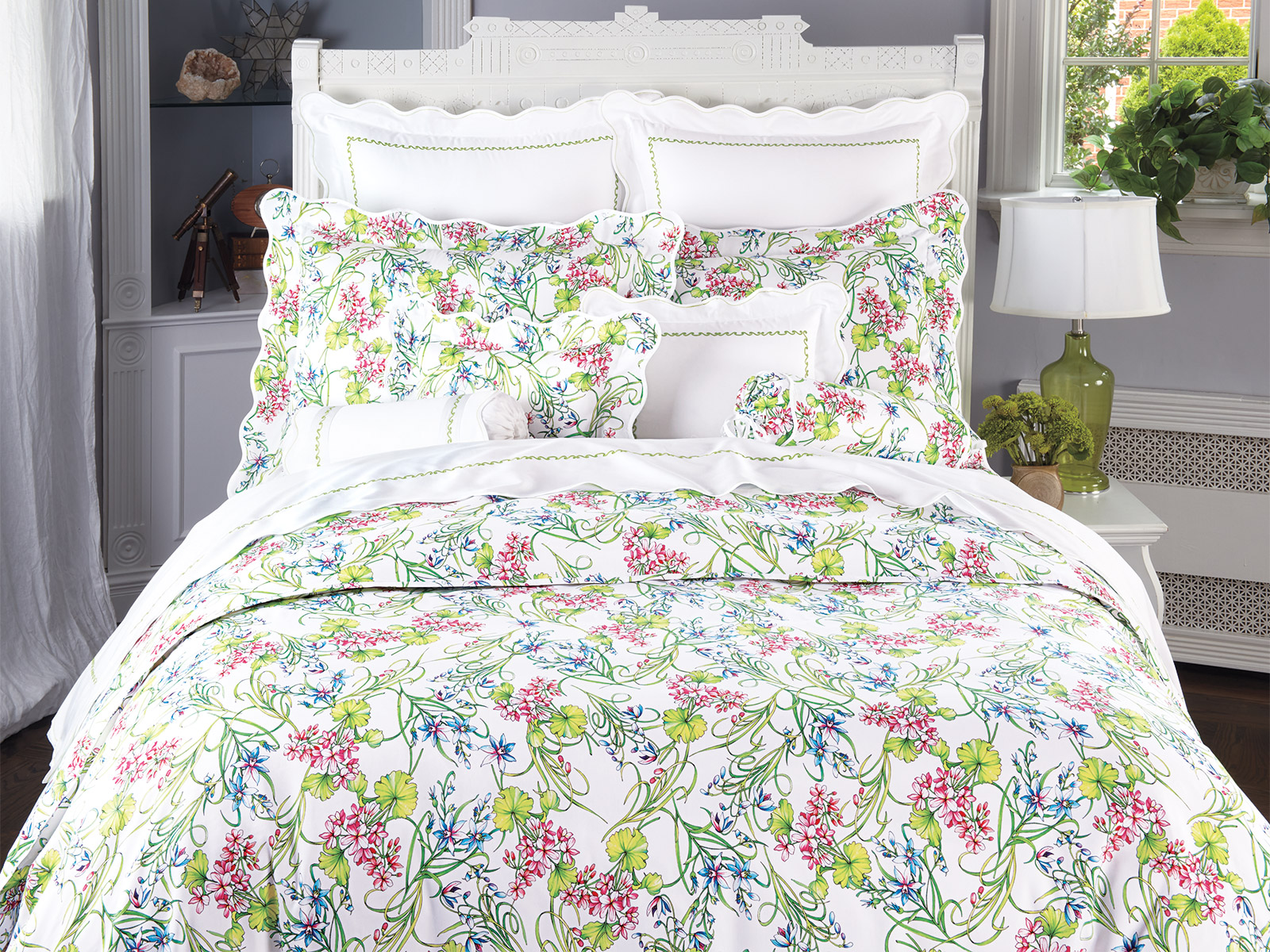 NEW Chevron
In a dazzling display of brilliant damask design, this riveting collection from Italy is ready to create the sanctuary you've been looking for. 50% linen/50% cotton.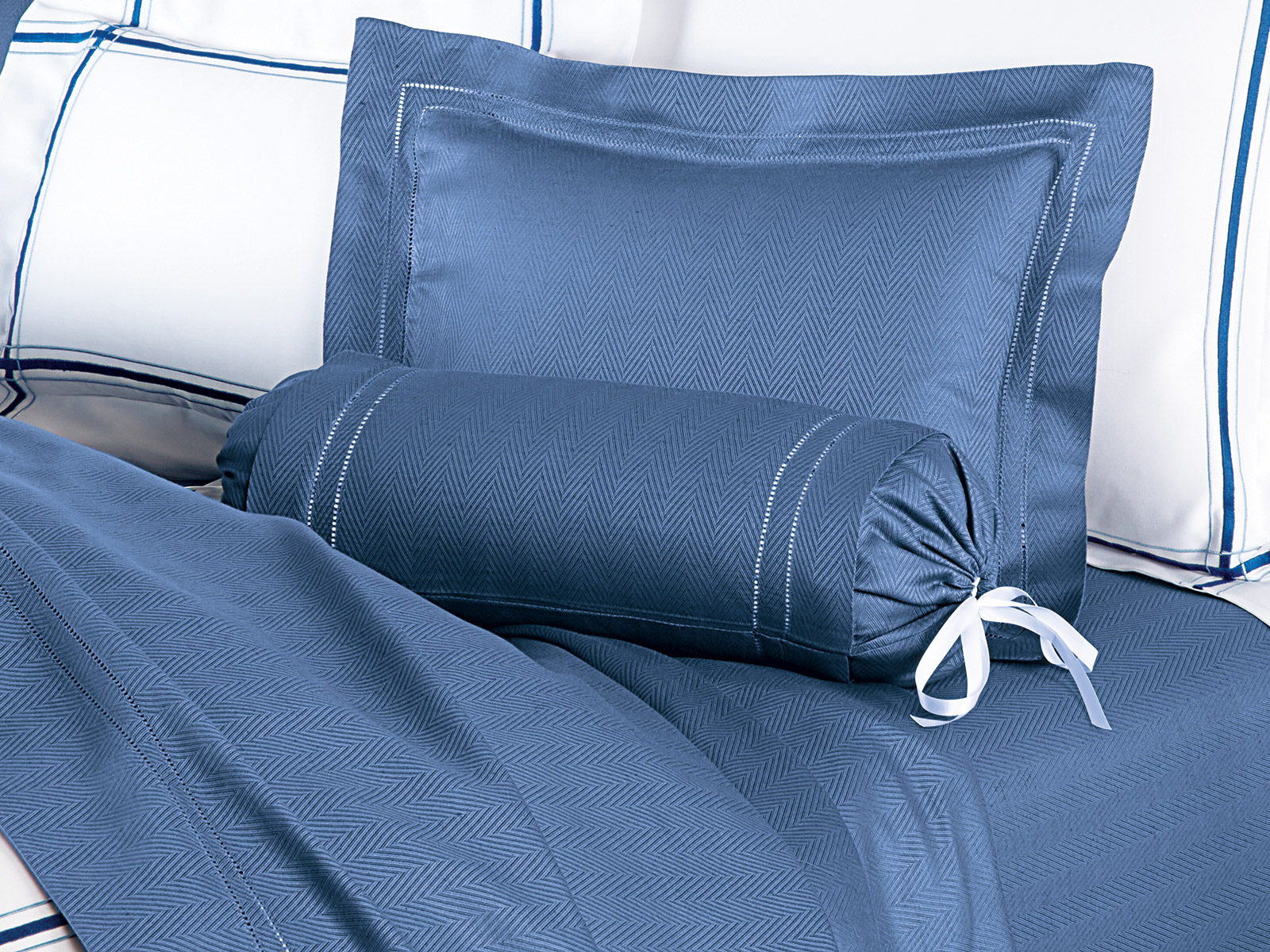 NEW Turin
The details are exquisite. The colors stunning. And with a nod to both heritage-inspired patterns and a touch of modern minimalism, this 100% waffle cotton cover and matching shams from Italy give your bed a distinct texture that looks and feels irresistible.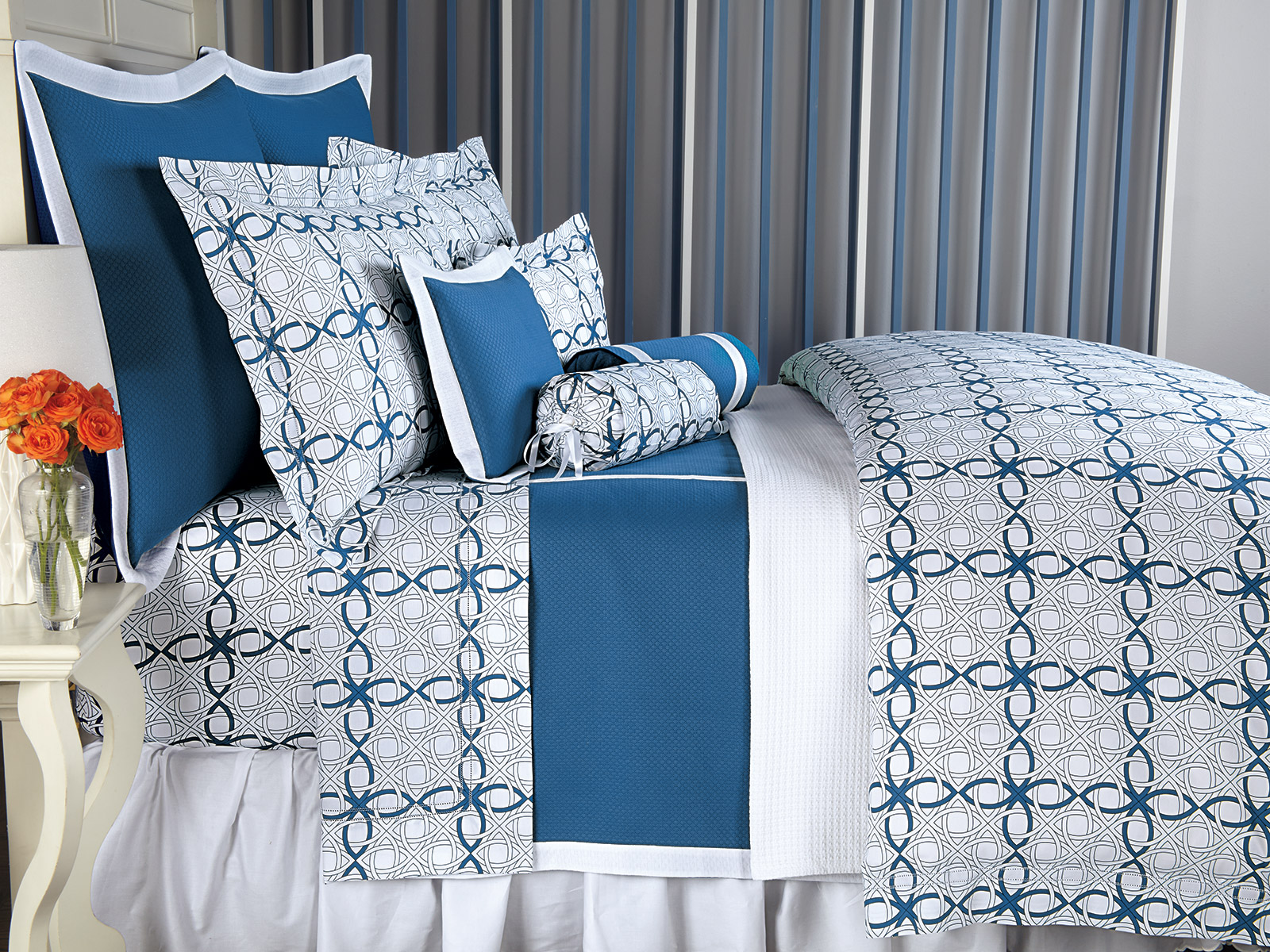 NEW Lilies
The lily has a special place in lore and legend for its beautiful grace and exhilarating design – now it can have a special place in your home. Set against the background of 100% Egyptian cotton sateen striped damask and bursting with vivid colors. Made in Italy.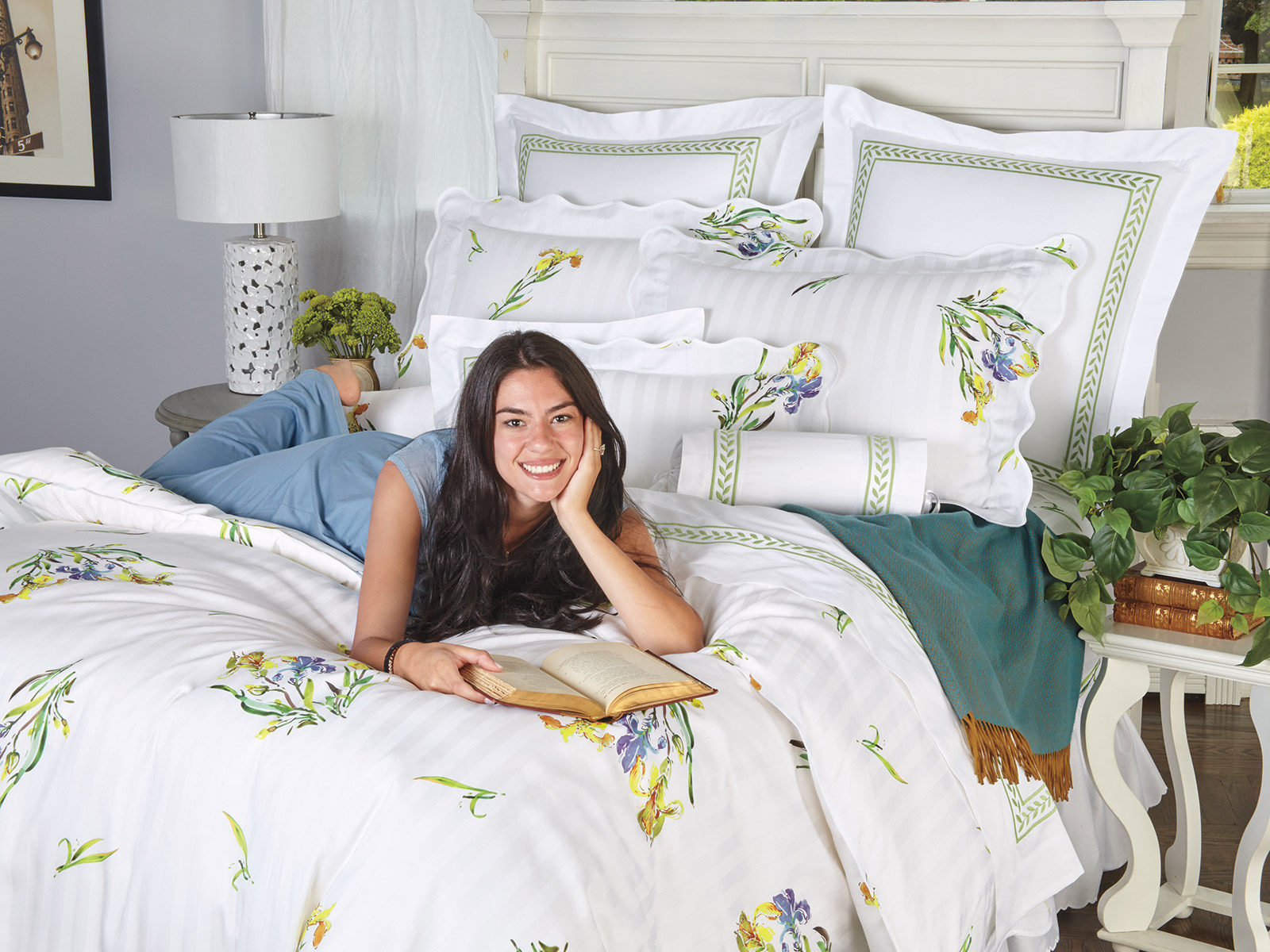 NEW Modern Daisy
Bold and beautiful daisy flowers mingle with lighter floral designs for a set of perky sheets that will flourish in any bedroom Made in Italy from the softest 100% Egyptian cotton sateen.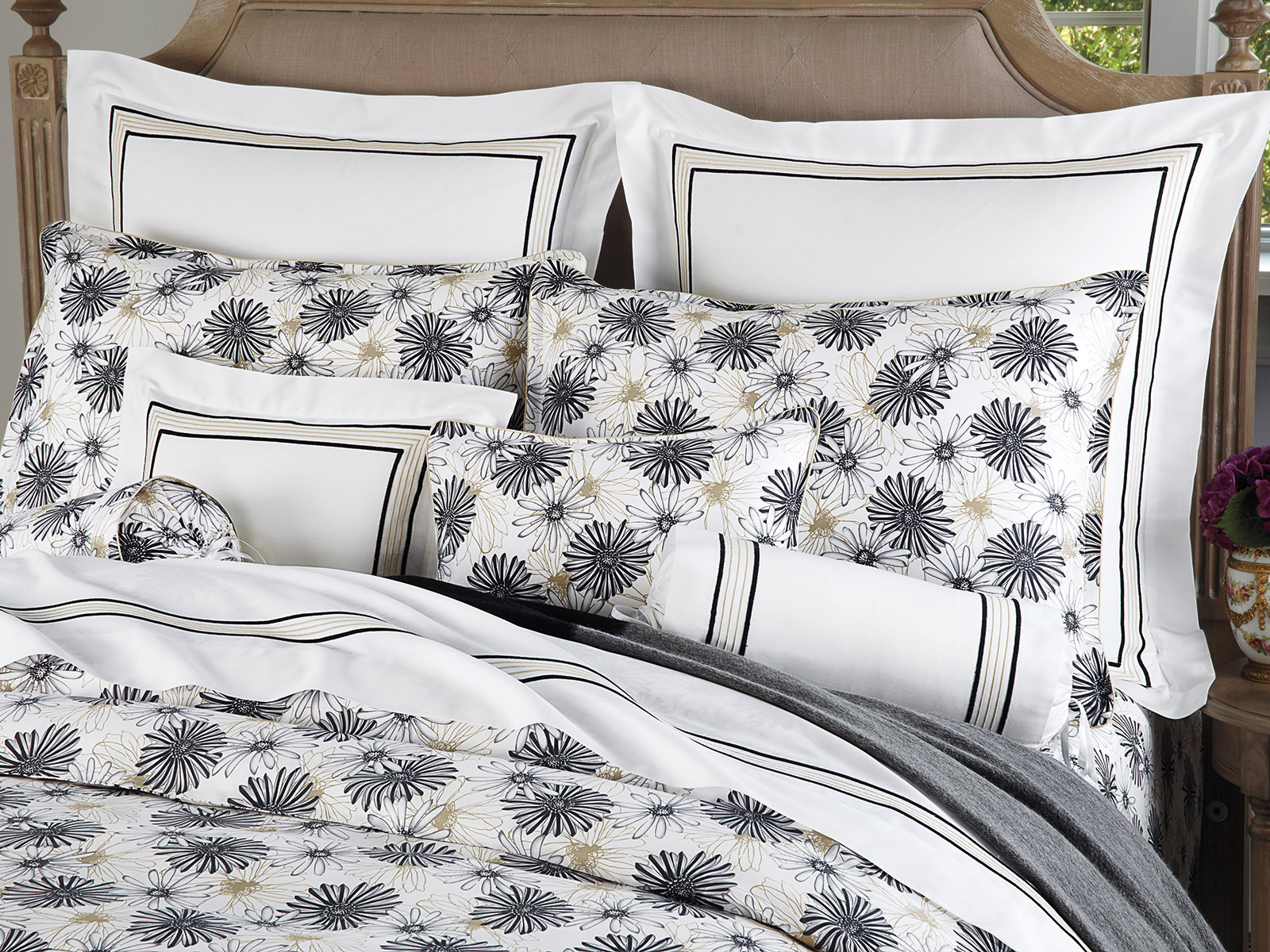 NEW Swirls
With a collection this joyful, you may find yourself unexpectedly smiling on the daily. Floral swirls twist and spiral across Italian 300 thread count Egyptian cotton sateen in your choice of Yellow, Blue and White or Gray and White combinations.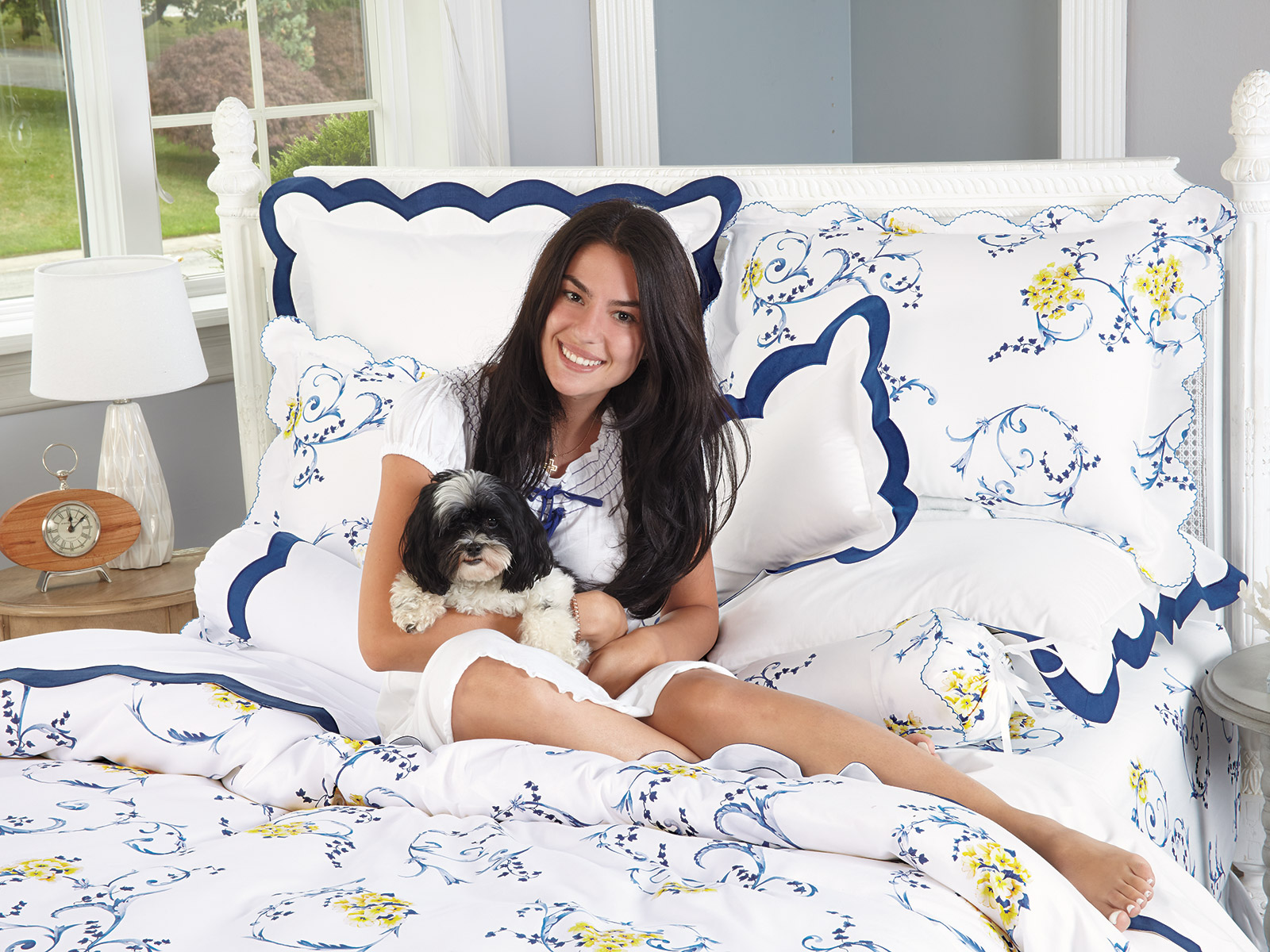 Want to see more? Browse our entire collection of exclusive bedding sets and the popular designs that have been pleasing customers season after season.