By Jacqueline Paredi
Designer
NYC and Sarasota, Florida
Life begins with fabric (and filler!) Well, at least in fashion and bedding it does. Being a fashion designer, I learned that not only do fabrics have different qualities of heat retention, breathability and cooling, but that the filling in high quality comforters is just as varied and important as the outer layer. For example, comforters can be filled with Goose Down, soft Cotton, lofty Man-Made fibers, warm and breathable Wool, and yet another even more exotic fill is 100% Silk! There are many things to consider when selecting optimal comforters: the change in season, your taste in weight-feel of the comforter on your body, your personal body temperature, your preferred outlook in bedding, as well as the ideal room temperature to provide the best night's sleep possible.
Cotton Filling: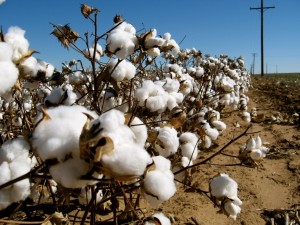 Cotton, the plant fiber that has been cultivated for centuries, has a high absorbency rate, is breathable and hypoallergenic. Washability and resiliency is a plus. This fiber is generally used in lighter weight comforters so is not as lofty and fluffy (thick) as polyester. This makes Cotton fill ideal for a summer comforter filling, and yet still provides a soft and sleek outlook.
To find the best quality in a cotton fill, perfect for summer nights, see Schweitzer Linen's Washable Cotton Filled Comforter.
Wool Filling: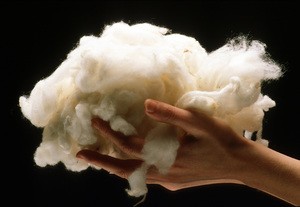 Conversely, Sheep's Wool filling in comforters provides the ultimate in warmth, yet is moisture wicking, which will keep your body from overheating. Wool fill is a natural anti-inflammatory. Most wool fill comforters are not washable however Schweitzer Linen's wool fill comforters are completely washable! The outlook of a wool fill comforter is heavier than other fiber fills, which is ideal for winterized bedroom.
Schweitzer Linen offers this warm and luxurious fill in a high end Washable Wool Filled Comforter.
Down Filling: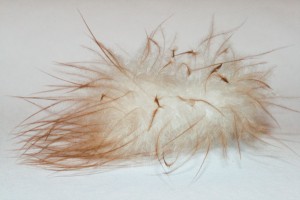 Down, a high quality natural goose-grown product, is as warm as Wool fill, however the benefit is providing a loftier (fluffier) look. Some who are allergic to wool can benefit from using Goose Down fill. These comforters are washable as long as you follow the manufacturer's instructions. One of the best qualities of Goose Down fill is that it's light and warm. Down is ideal for winter and in lighter weights can transition to warmer months.
Dynasty, offered by Schweitzer Linen, are superior, high quality, hypoallergenic and machine washable Down Comforters and Pillows. Ideal for winter nights!
Silk Filling: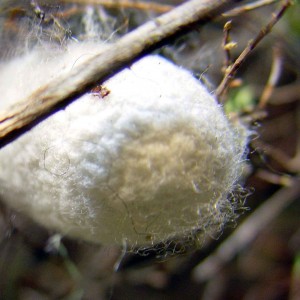 Mulberry Silk, the natural fiber spun from the silkworm, when used in a comforter fill is the ultimate in luxury. Silk is the longest of the natural fibers. Massive production yields are impossible, resulting in higher prices for this luxury item. Follow the manufacturer's instructions for cleaning, and it will be well worth the care. Like Wool, Silk fill is extremely breathable, moisture wicking, and antibacterial. Those who may be allergic to wool can benefit from Silk fill for its hypoallergenic and anti-inflammatory features. Silk is a luxury year-around comforter fill.
Schweitzer Linen offers a gorgeous Natural Silk filled Comforter with a luxurious Cotton Sateen exterior. This is perfect for those who are allergic to Wool or Goose Down and appreciate the luxury of a silk filled comforter.
Man-Made Filling:
Man-Made fill provides a loft without the expense of a Down comforter. This machine-extruded fiber (much like spaghetti) has come a long way since its initial development, and evolved to become a high quality fill. Breathability, washability and resilience are this fiber's best qualities. This filling provides weightlessness on the body, which some prefer over Wool or Silk fill, and is perfect for those allergic to natural fibers such as Goose Down or Wool. It also provides winter warmth due to its ability to trap warm air, yet is cool enough in lighter weights for summer.
Comforel Filled Comforter and Pillows, high-end bedding offered by Schweitzer Linen, incorporates the best features in high-tech man-made qualities available.
In Conclusion:
Because there are many varied benefits in comforter fill options, it's impossible to choose the "best" ones. They all have merits depending on your needs, the season, and your taste in look, your allergies and body type. Pick several for winter and summer, and some for the transitional seasons. Then have fun choosing the right look to suit your taste and décor. For the Duvet Cover, (Comforter Covers) choose luxury damask or jacquard, sateen or pique, cotton or linen, solid or print. The world of beautiful Duvet Covers, with all the options of filling in Comforters is your oyster! Have fun styling and shopping!
Credits: Wool image courtesy of www.scienceimage.csiro.au. Down Feather: Yoky (Own work). Silk Cocoon: Gerd A.T. Müller