While many other retailers are shutting down their shops, Schweitzer Linen is doing the opposite and opening up a brand new store that is bigger and better than ever. Now located at 1010 Lexington Avenue (between 72nd and 73rd) in New York City–just two blocks south from their last location, the new Schweitzer Linen store is 4 times bigger than their previous store and designed to fully embody the philosophy that has made this small family owned company a staple in the homes and lives of so many.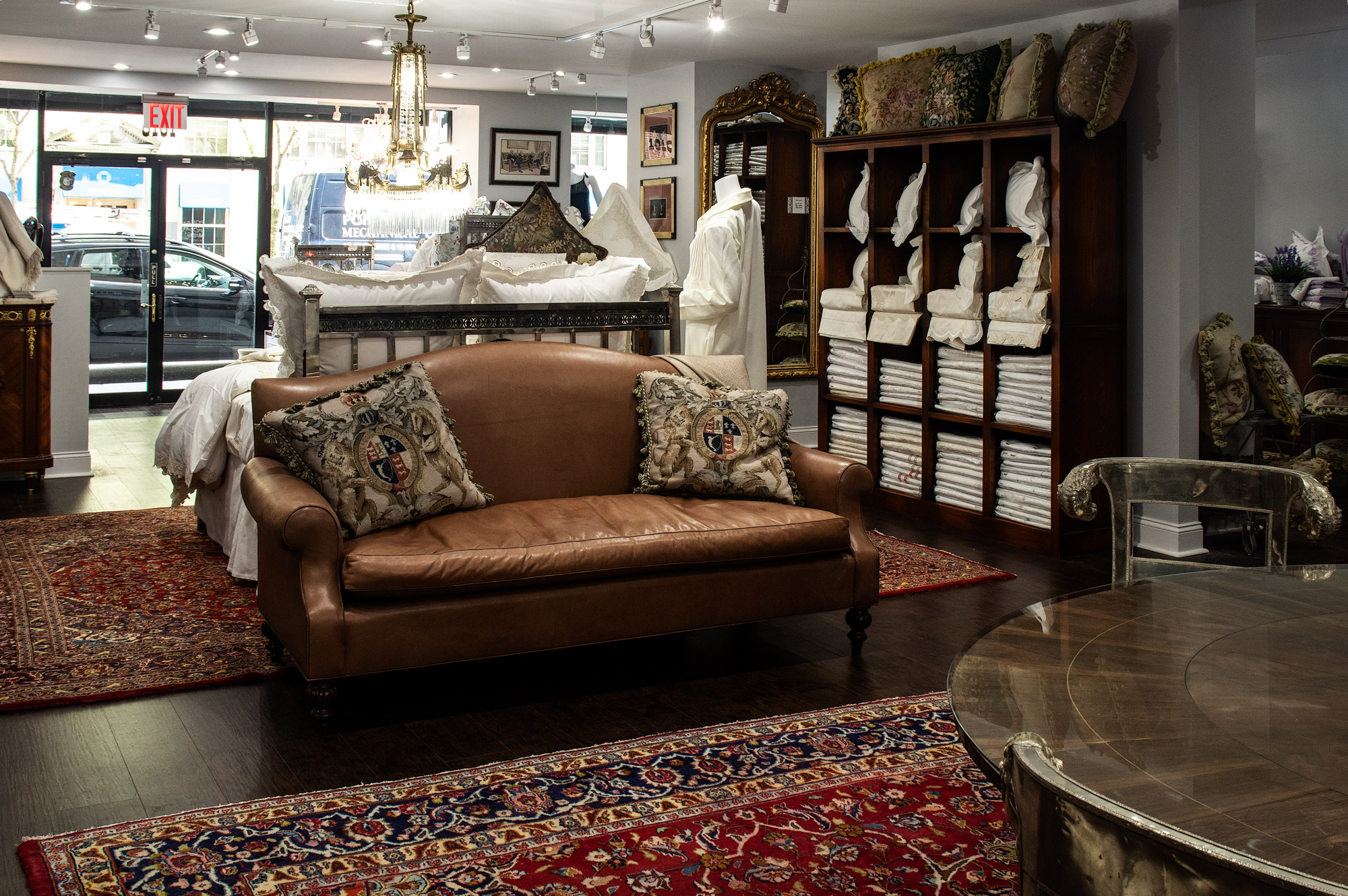 With 50 years experience crafting the most luxurious linen bedding, bath and fine dining collections and a continuing passion for making every day more relaxing, more beautiful and more meaningful with their products, the new location really allows them to integrate their knowledge and philosophy into the store design. Through the new design and their dedication to improving the everyday lives and happiness of their customers, they've created a deeply personal, multi-sensory shopping experience you won't find anywhere else. And people are loving it.
With a nod to the classic and an open invitation to touch, feel and experience everything in the store, this linen emporium is recreating the old fashioned experience of buying linen, while introducing exciting styles and fresh color combinations that are fun, modern and relevant.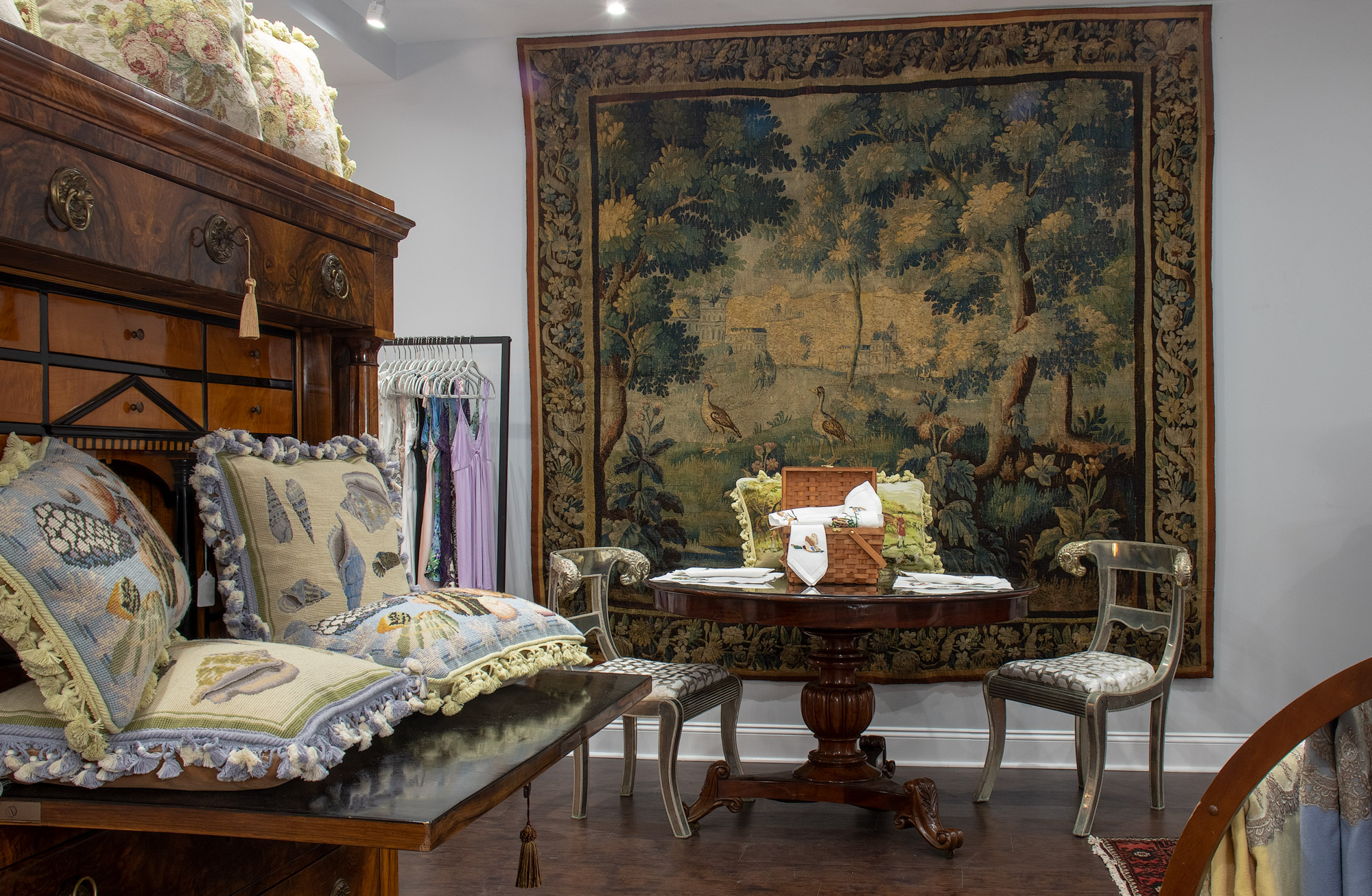 You'll not only find fine antiques on display from all over the world and chandeliers that date back to the 1800s, you'll also discover a huge selection of unique original patterns and designs, inspired by both contemporary and classical, along with room-popping, mood-enhancing colors that will elevate every moment.
This mix of old and new, Schweitzer Linen's incredible attention to detail and the personal experience they're creating for their customers are why this store is unlike any other. Much like the pampering experiences their products bring customers each day, the store is designed to make you feel special the moment you walk in–and don't be surprised if you feel instantly at home. It's meant to be a place you can shop linen and other luxury items at your own pace, with no rushing and all the senses in play.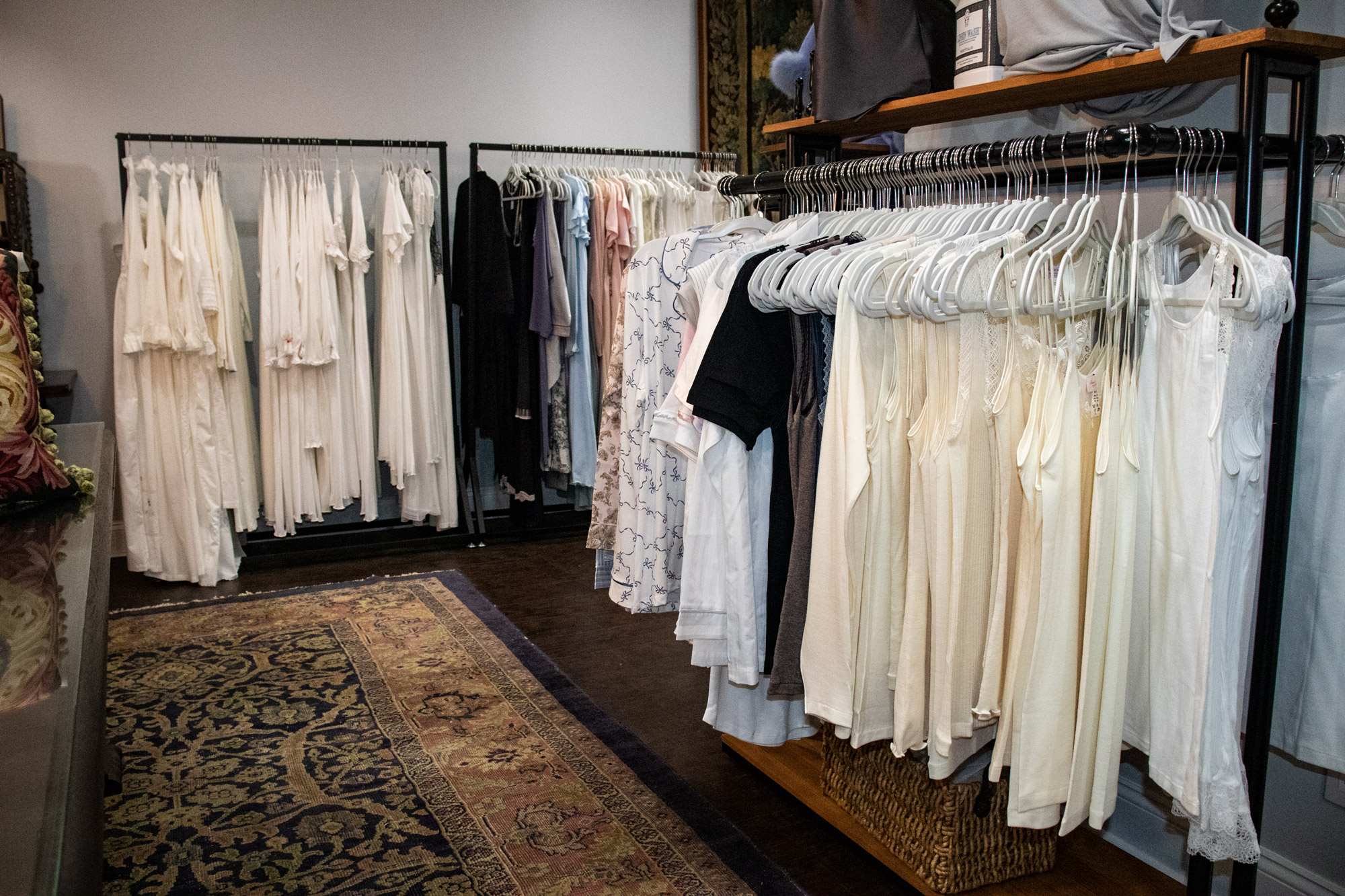 And your senses are in for a treat. Because at the Schweitzer Linen store, you aren't just encouraged to touch all the textures and run your hands over the silky softness, it's expected. Feel the sateen damask bedding and imagine what it would be like waking that way each morning, let your fingers dance along the hand-embroidered sheets, the intricate smocking done by hand. There's even a private area to explore and indulge in their elegant nightwear collection.
In addition to creating the ultimate feel-good, multi-sensory experience, the new store's extra space allows them to showcase even more of their products and original designs. With five decades behind them, there's plenty to show. And with additional lighting you'll be sure to see their products displayed at their very best. From the exquisite, museum-like quality of the stitching and hand-touched embroidery, the soft ruffles of lace, to the way the shimmer of color perfectly captures a moment, it's these fine details and daily luxuries that make life happier and more fulfilling. It's also one of the many reasons Schweitzer Linen products are considered the best made in the business.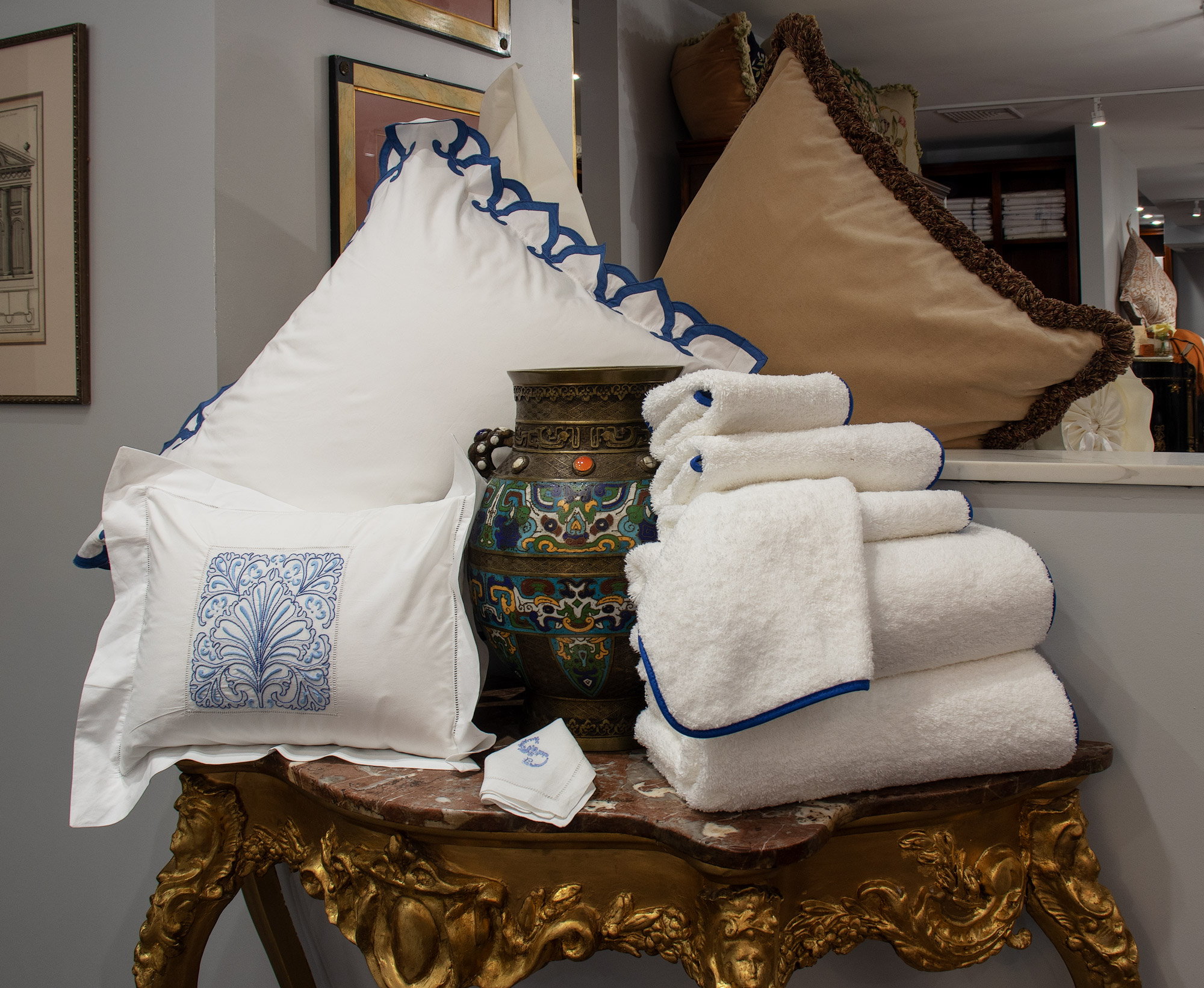 Whether you're a native New Yorker or just in town for a visit, Schweitzer Linen invites you to come experience any of their locations, especially the brand new store at 1010 Lexington Avenue. They'd love to show you around, answer any questions and help you find whatever you need. Though the location may have changed, what hasn't and never will is Schweitzer Linen's first rate customer service—and their passion for helping every single customer achieve a better quality of life, every day, year after year.
Can't make it into the new store or one of their other store locations? No worries, you'll still find everything you need for your home and lifestyle at their website. There are hundreds styles and so many amazing collections to choose from online. You can even purchase one of their antiques.