There are better ways to stay cool this summer that don't involve a high electric bill. Invest in sheets made of natural fibers like linen and cotton and nightwear made of 100% cotton.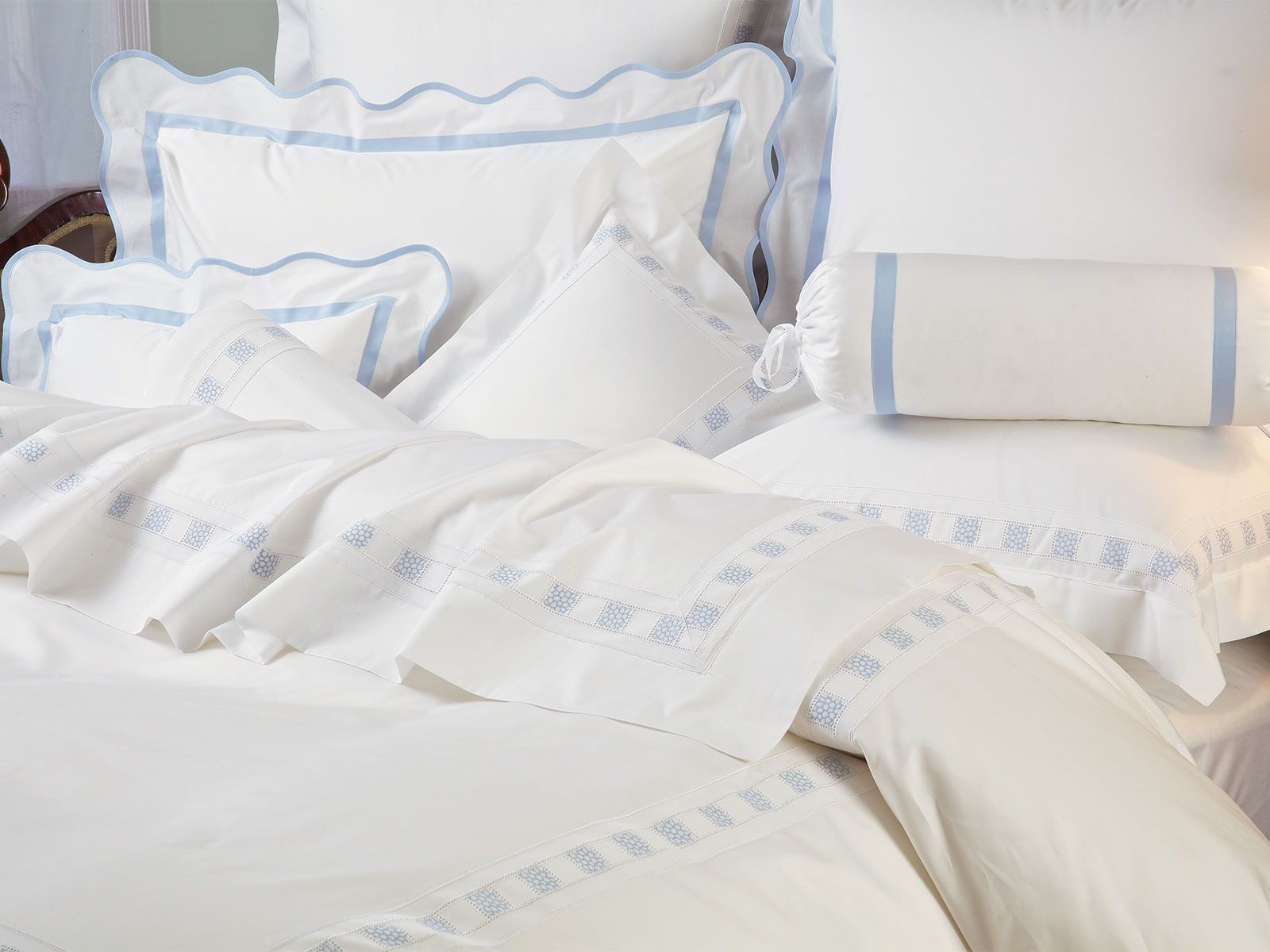 While linen may not be as easy to care for as cotton, linen sheets are considered a luxury item and
sign of status. Linen bedding is twice as durable as cotton bedding and can last a long time.
Also, there are benefits of sleeping on linen sheets during hot summer nights.
Made from flax fibers, it has been grown for thousands of years making it one of the oldest fabrics. Plus, flax is a renewable resource. Sheets made of 100% pure linen makes you feel warm in the winter, it insulates, and cool in the summer because of it's crispness. It relieves the skin of excess heat when body temperatures rise to an uncomfortable level. Linen can absorb as much as 20% of it's weight in moisture before feeling wet.
Something you should know is that linen becomes softer & shinier with each washing. Just make sure you follow the washing instructions carefully and do not use bleach.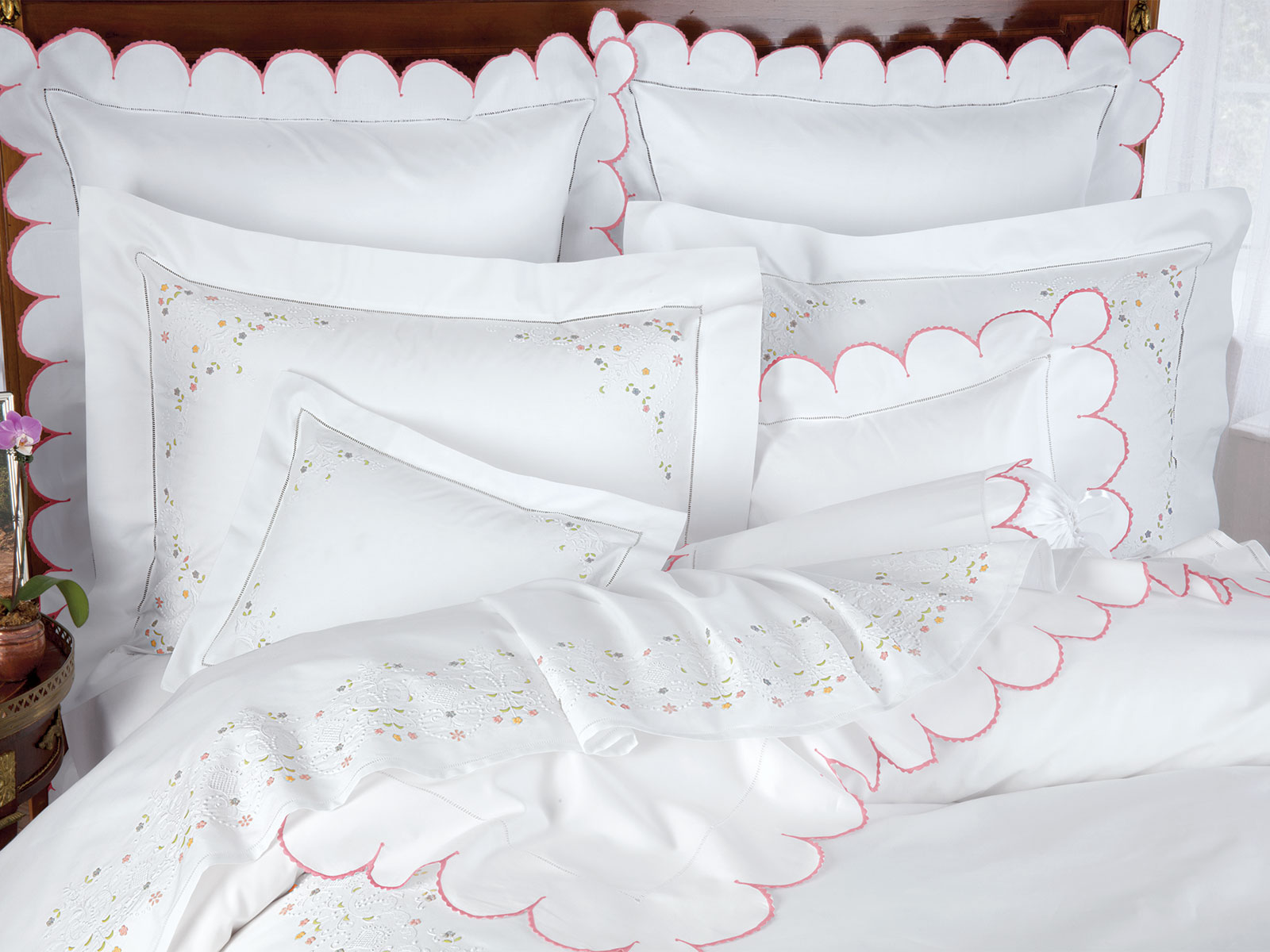 Benefits of Linen Fabric:
Bacteria resistant, ventilating, moisture absorbing & anti-allergic.
Linen has high air permeability – it is a breathable fabric.
It remains cleaner for longer periods of time.
Smooth, Soft, Firm & Crisp….. Yes, I'm talking about Percale!
Cotton Percale is another good option to consider for year round comfort. Like linen, cotton percale keep you warm when it's cold and stays cool when it's hot. Percale fabric is lighter in weight and more breathable making it perfect for summertime or warmer climate. The reason it's a great choice for the summer is because of it's coolness and durability. It's soft and soothing and regarded as the best fabric for all seasons because they adapt to the weather. Cotton percale is usually woven with over 200 hundred cotton threads per square inch making it strong an durable. Percale describes the woven type of the weave – not the fabric.
Easy to care for, it will last longer and hold up to frequent washing because of the tighter, higher quality weave. It has a unique crisp, soft feel even after washing many times.
Get Comfortable with 100% Cotton Nightwear
Schweitzer Linen offers a wide range of cotton nightwear and more and more we are learning that our customers love our 100% Pima Cotton selection! Our cotton nightwear available in nightshirts, pajamas and nightgowns are silky soft to the touch and a breathable cool fabric.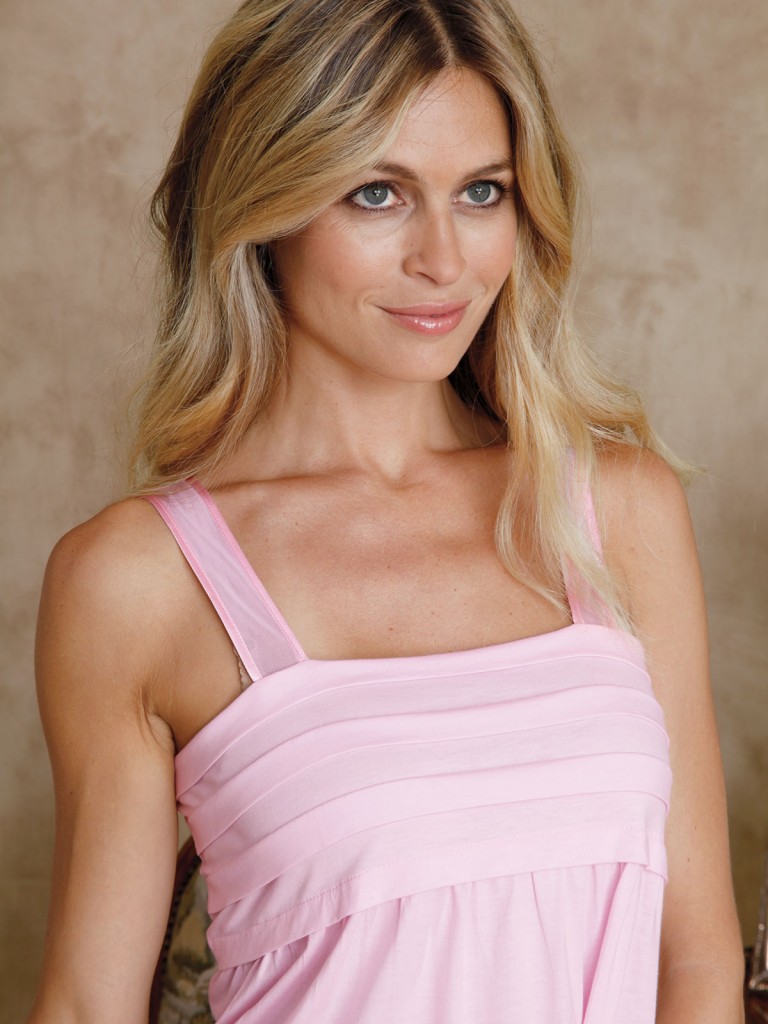 If you are prone to allergies or have sensitive skin then choose only 100% cotton nightwear to allow your skin to breath properly.
Cotton nightwear keeps you warm during the night & cool during the day and remains comfortable because they allow air to pass though it easily. It's a natural ventilation. Cotton nightwear easily absorbs the sweat to keep you dry and stay cool!
Cotton is a natural fiber & the most desired fabric for most men an women.