Is there anything worth celebrating more than love? I really don't think so. Valentine's Day is a very special day. And very special days require very special gifts. No offense to red roses and chocolate-shaped hearts but this year why not shake things up with something totally different, thoughtful and original. That's where Schweitzer Linen comes in. They've been making the highest quality luxury items for over 5 decades with one goal, to bring more comfort and joy into people's lives. This Valentine's Day let them help you bring luxurious comfort into the life of your sweetheart and fill their heart with joy through gifts that will woo, wow and leave them feeling wonderful inside and out.
Here are some gift ideas to take your Valentine's Day to the next level:

Redesign the Bedroom
Before you start to frantically calculate the cost of construction and fixtures, we're not talking a bedroom renovation but more a transformation. With the right bedding, pillows and accessories, you can create an environment that feels totally new and different. Not only will your gift be something magical and meaningful in that moment, but it will live on long beyond the special day. Every morning and night they will benefit from your token of love. Whether it's the physical bliss of softer sheets and a better nights sleep or the psychological and emotional perks of being surrounded by the right colors and designs, your gift has the power to make them happier every day and change their life for the better.
Think bedding isn't romantic enough? Think again. Soft, silky, satiny fabrics feel utterly delicious on bare skin for a sensual experience that you just can't get with flowers and candy. Choosing the colors and styles they love is also a great way to show them how much you know them and care. If you're not sure what they like, never fear. Schweitzer Linen has hundreds of beautiful designs to choose from in categories ranging from the most classic to the latest contemporary. There's something for everyone and they are always available to answer any questions to help you find just what you need. If you really want to pull out all the stops this Valentine's Day, set up the room yourself with some new bedding for a huge heartfelt reveal. Be warned though, they may love your gift so much, you may not make it out of the bedroom.

NEW! PORTLAND
Bedding never seemed so supple and sturdy as with this fine, seersucker fabric. Easy care and shrink resistant, made from cotton and poly/cotton blend. Imported from Italy.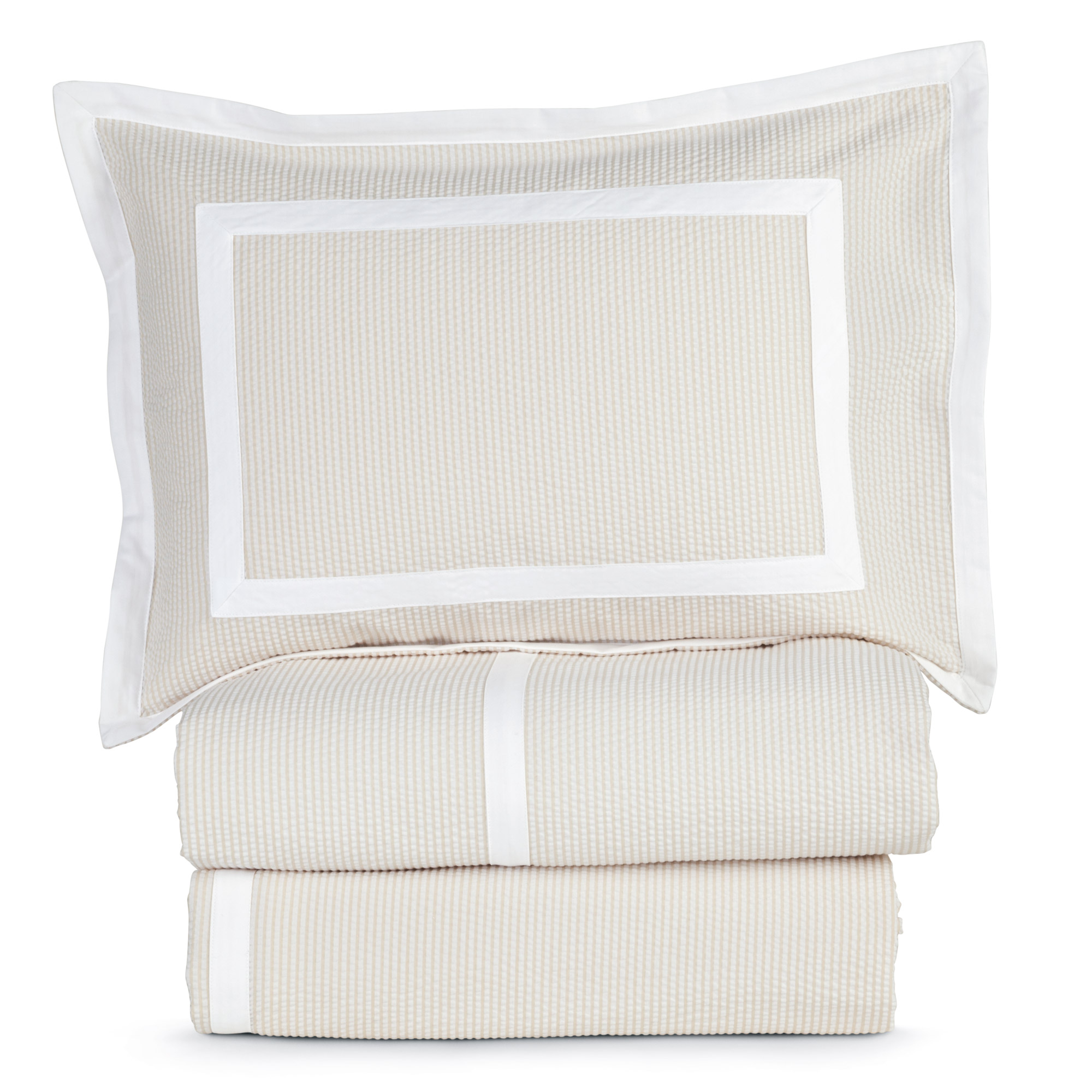 NEW! BAR HARBOUR
Lush, tenacious lines move together in an eye-catching pattern that will elevate every day with luxe, modern appeal and uplifting energy. Dual shades add rich texture and pop in all the right places. Made in Italy.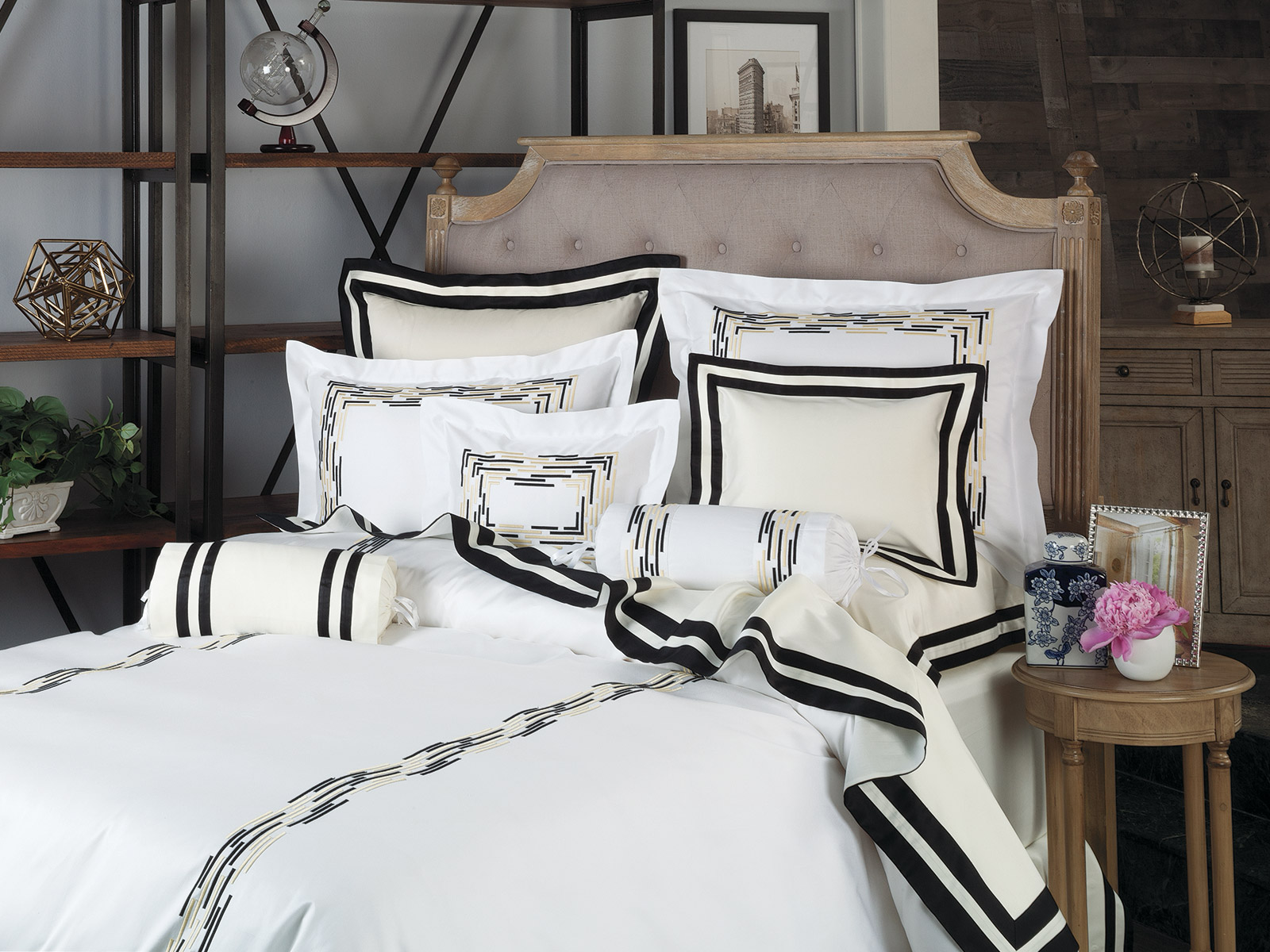 NEW! DAHLIA
Representative of inner strength, the Dahlia flower in this inspired form will not only delight them visually with its lush magnificence, but will evoke feelings of joy and optimism to take on the daily. Made in Italy.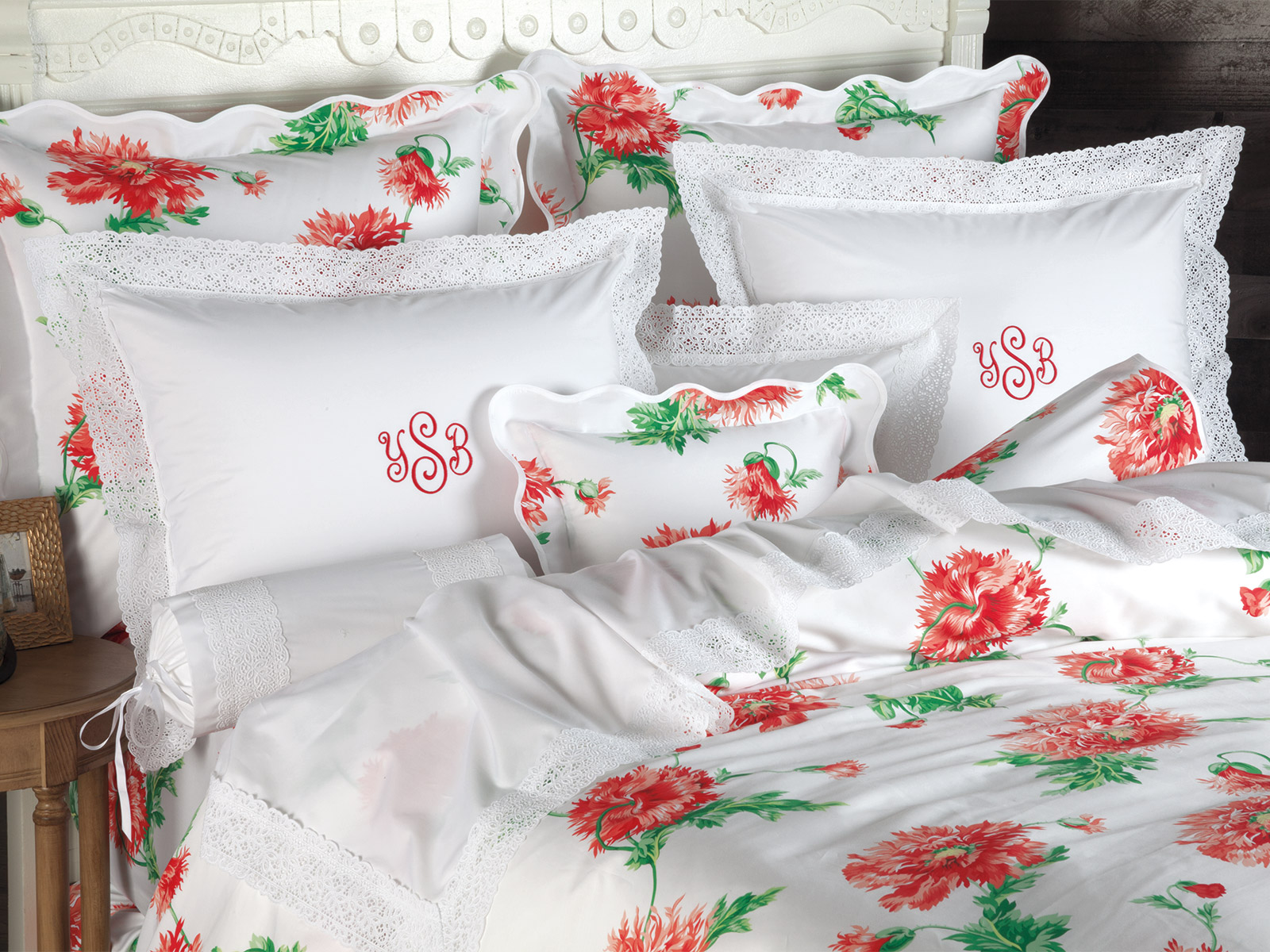 Give the Luxury of Cashmere
If you're looking for a gift that exudes luxury and decadence, you'll want to check out Schweitzer Linen's incredibly luxe selection of cashmere sweaters, wraps and throws. Crafted with only the finest cashmere, your Valentine will experience a sweet caress of blissful softness unlike anything else. And with a variety of stunning styles to choose from, they'll feel as beautiful and special as they truly are. These are the extraordinary pieces they will reach for every day–and think of you fondly when they do.

ADRIANNA
The alluring tone of living Coral and classic cable knit pattern will fetch you many compliments but it's the indulgent softness of 100% cashmere that will keep you smiling all day. Cardigan falls above the knees for a figure-flattering style versatile enough to pair with everything from leggings to your favorite jeans and boots. Imported.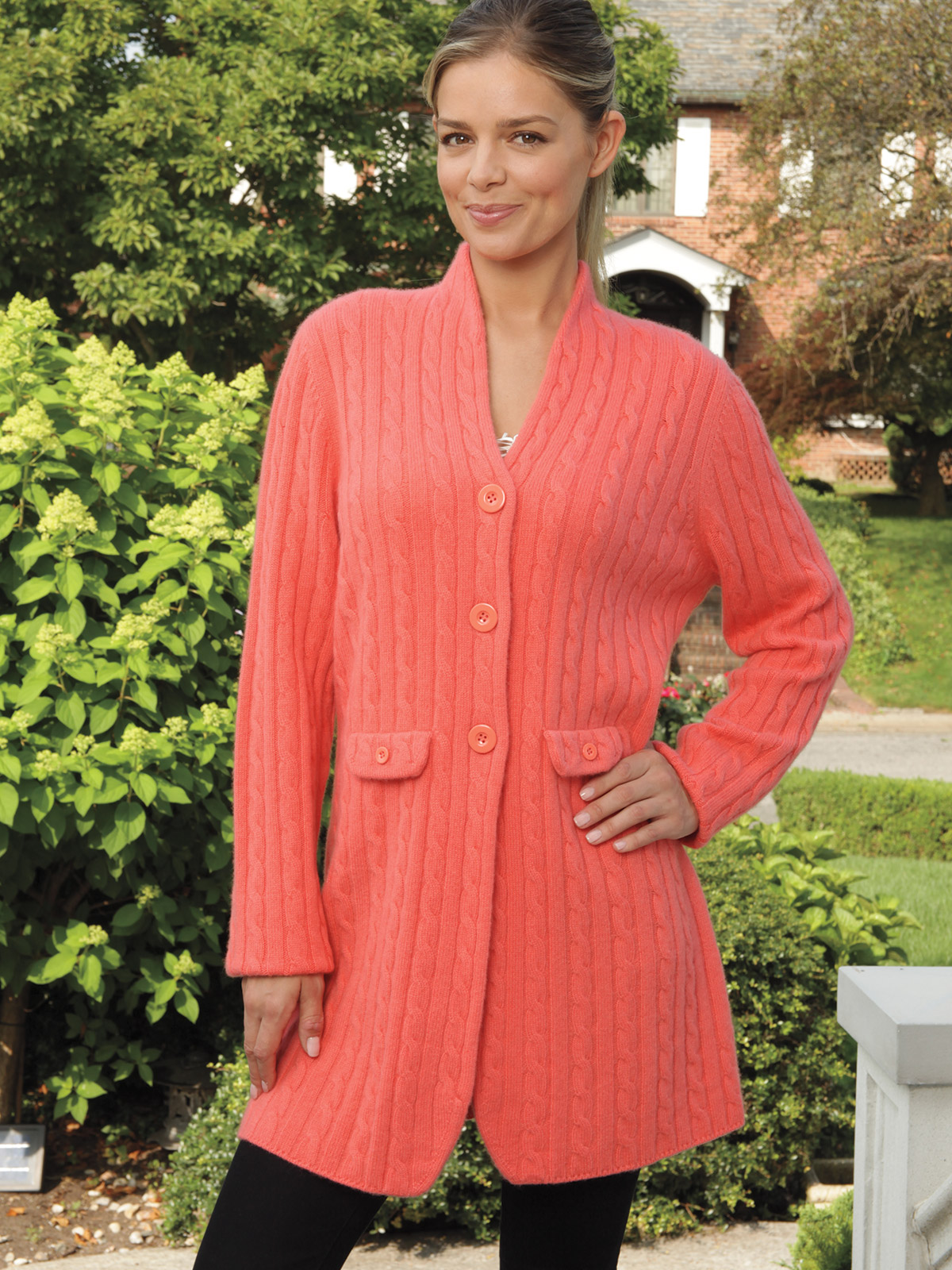 HAMILTON
Imagine you were able to wrap yourself in the world's softest, most inviting cloud. That's sort of what it feels like when you experience the comforting embrace of our 100% cashmere throw. Carefully crafted with earthy tones of warm Ivory and a rich shade of lightly browned Caramel. Imported.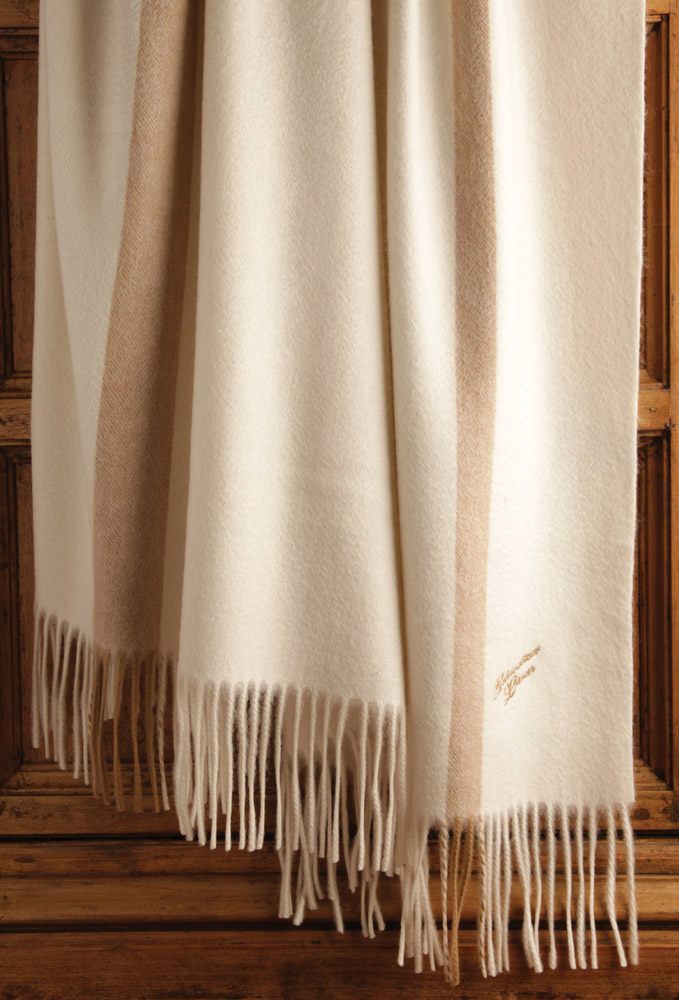 THALIA
All eyes will be on you when you don this dazzling light and airy Taupe and White shawl. An under layer of cashmere is covered by intricate White lace with a lovely floral design. Imported.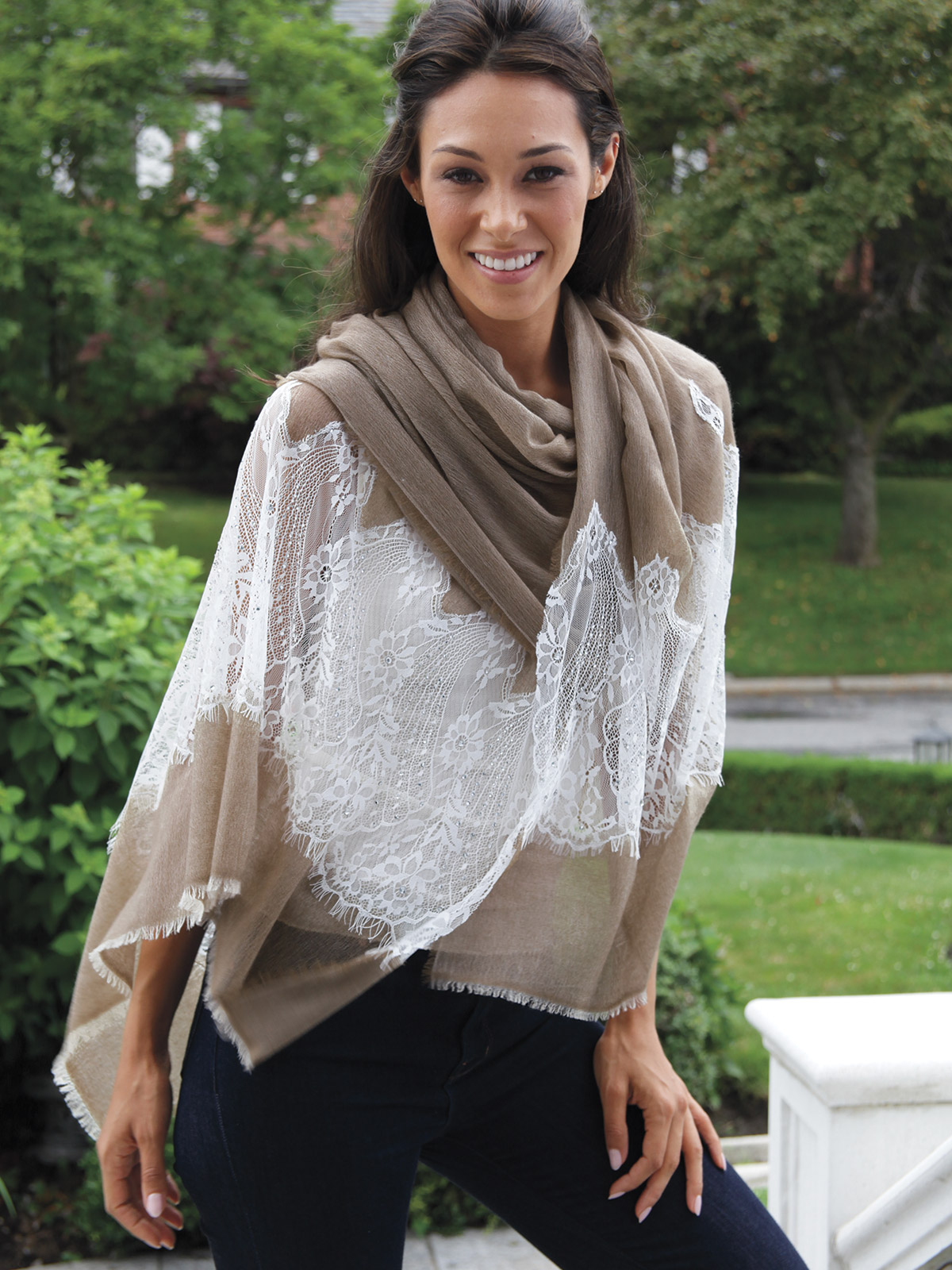 Set the Table for Romance
This Valentine's Day instead of taking your Valentine out for a romantic dinner, have dinner in instead. You'll avoid the crowds, waiters and all the other distractions that can keep you from really talking and connecting on this special day. And because the usual table settings just won't do, it's a good idea to surprise your sweetie with a well dressed table to signify the importance of the occasion. Plus with a beautifully set table designed to dazzle, it doesn't matter if you're the one cooking or you're bringing something in, the moment will be just right because you took the time to make it so.

Here are some place settings you can use to set the mood:

RAPPORTO
Handmade with pure Italian linen, reminiscent of grand dining in private chateaus, and a hemstitched pattern that feels both classically charming and current, this set of placemats and matching napkins is ready to cater to all of life's special meals. Imported.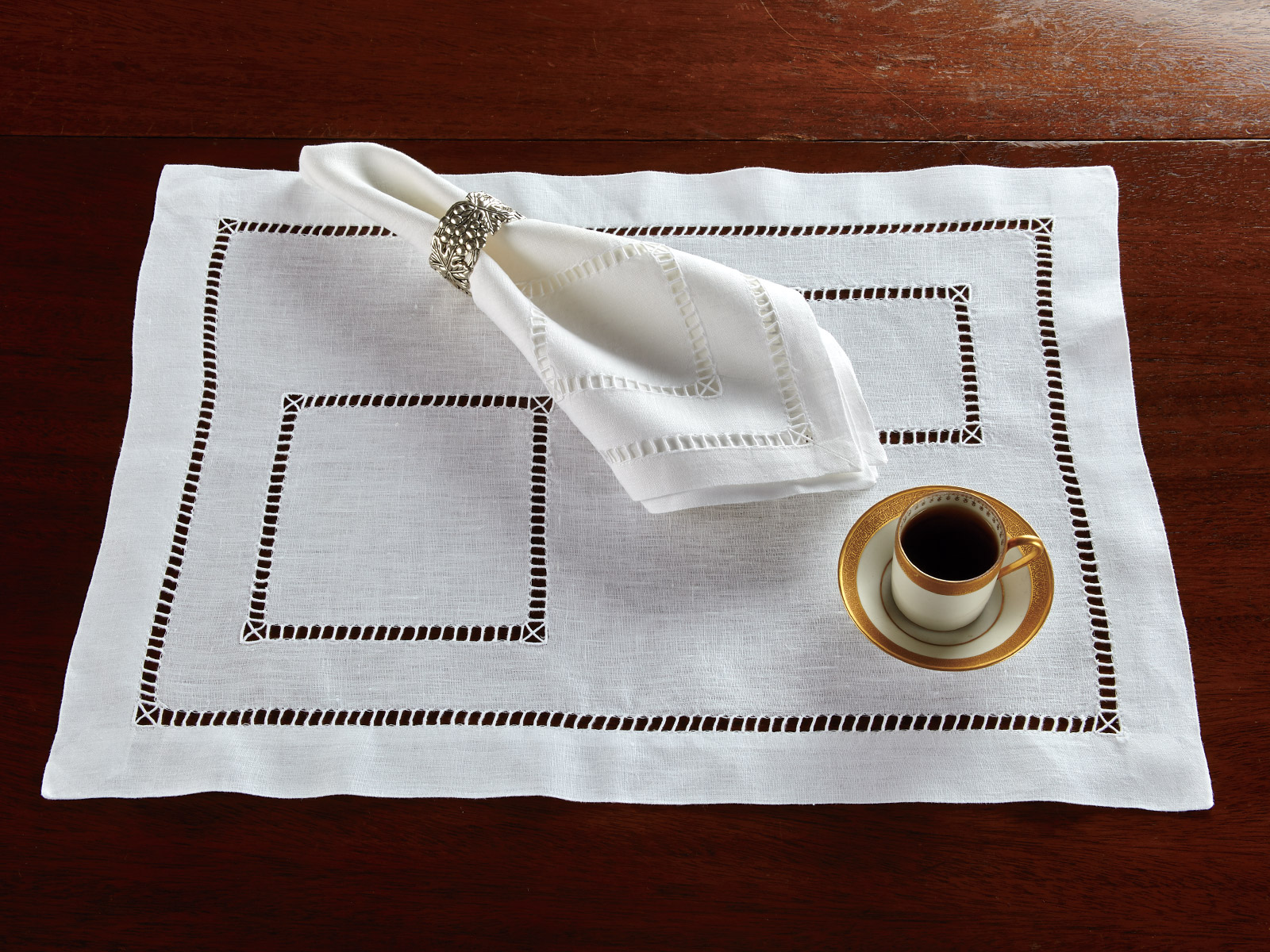 MARBLEHEAD
Highly skilled artisans begin with pure white Italian linen, then hand embroider criss-crossing ribbons across this exquisite tablecloth, to create a one-of-a-kind piece for your table. Imported.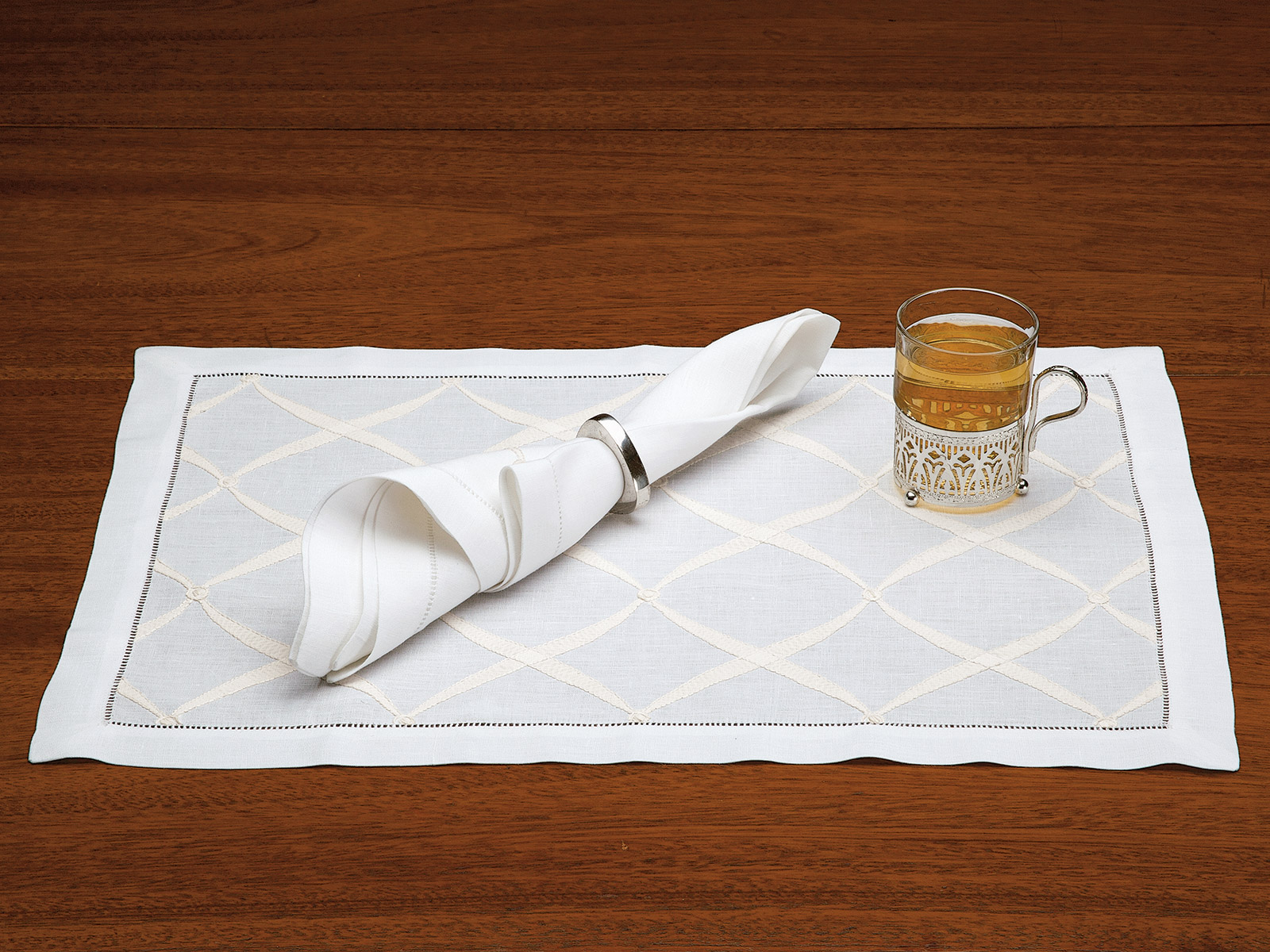 ST. GERMAINE
A feast for discerning eyes, finest pure White linen from Italy is skillfully adorned with extravagant inserts of stunning hand-drawn thread work, creating intricate and intriguing patterns of rare beauty. Imported.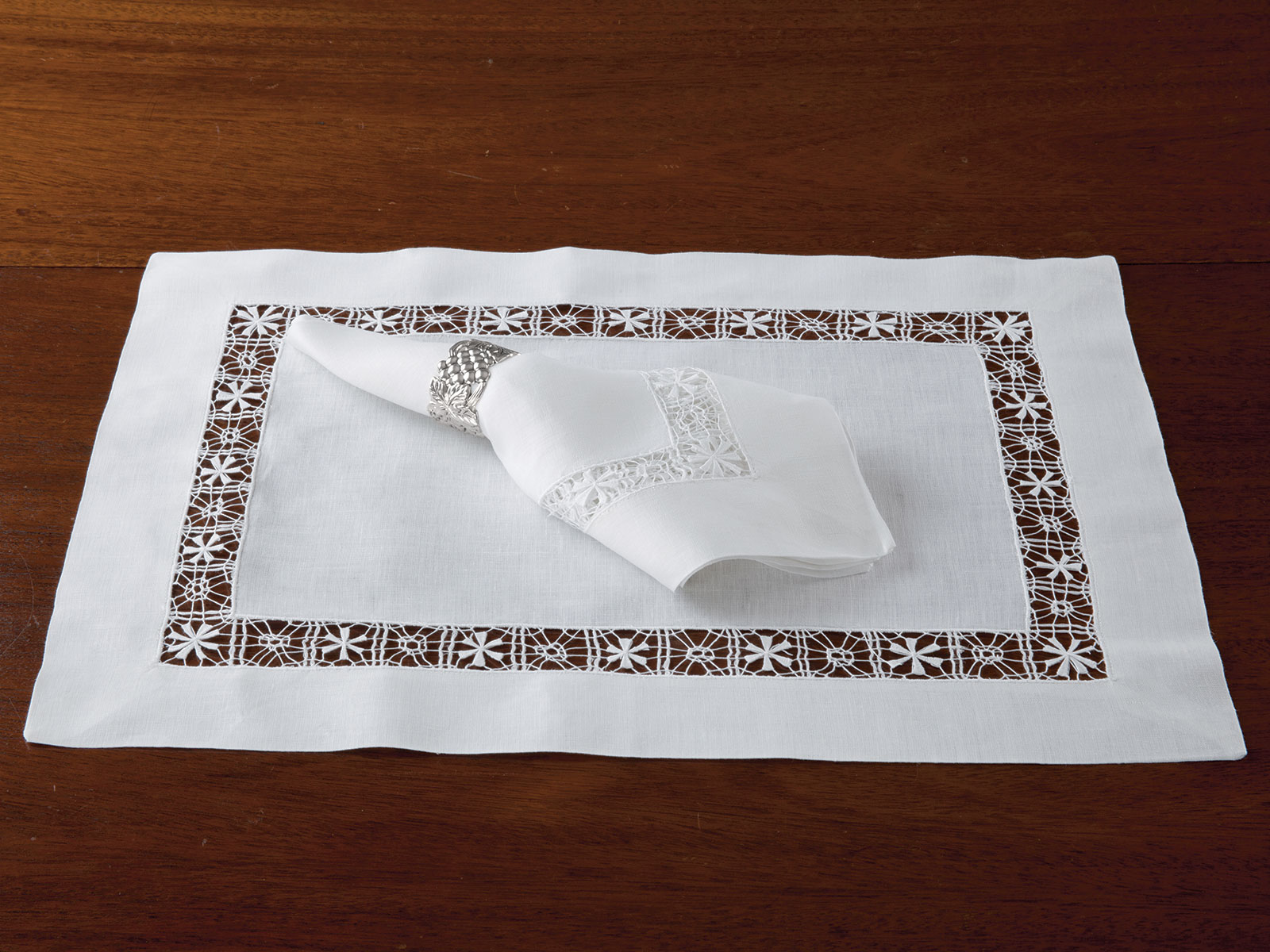 Make the Night Magical
Whether you're looking to start a spark or reignite an old flame, increase the heat this Valentine's Day with Schweitzer Linen's divinely decadent nightwear collection. With a variety of styles suited to the most adventurous or modest of hearts, these pieces are guaranteed to make things interesting. Not only will your gift make your Valentine feel more sensual, sexy and beautiful, it's also a great way to let them know that you see them for the strong, captivating and desirable person they are. Such a gesture can help lead to improved self confidence, a stronger, deeper connection between each other and of course, the possibility of a magical evening full of amorous passion.

Here are some great choices to spice up your Valentine's Day:
RITA
Gorgeous matching lace along the décolletage and hem brings attention to your most alluring features. A buttery soft blend of 50% Pima Cotton and 50% Modal flows beautifully, secured by adjustable double spaghetti straps for the perfect fit. Made in Peru.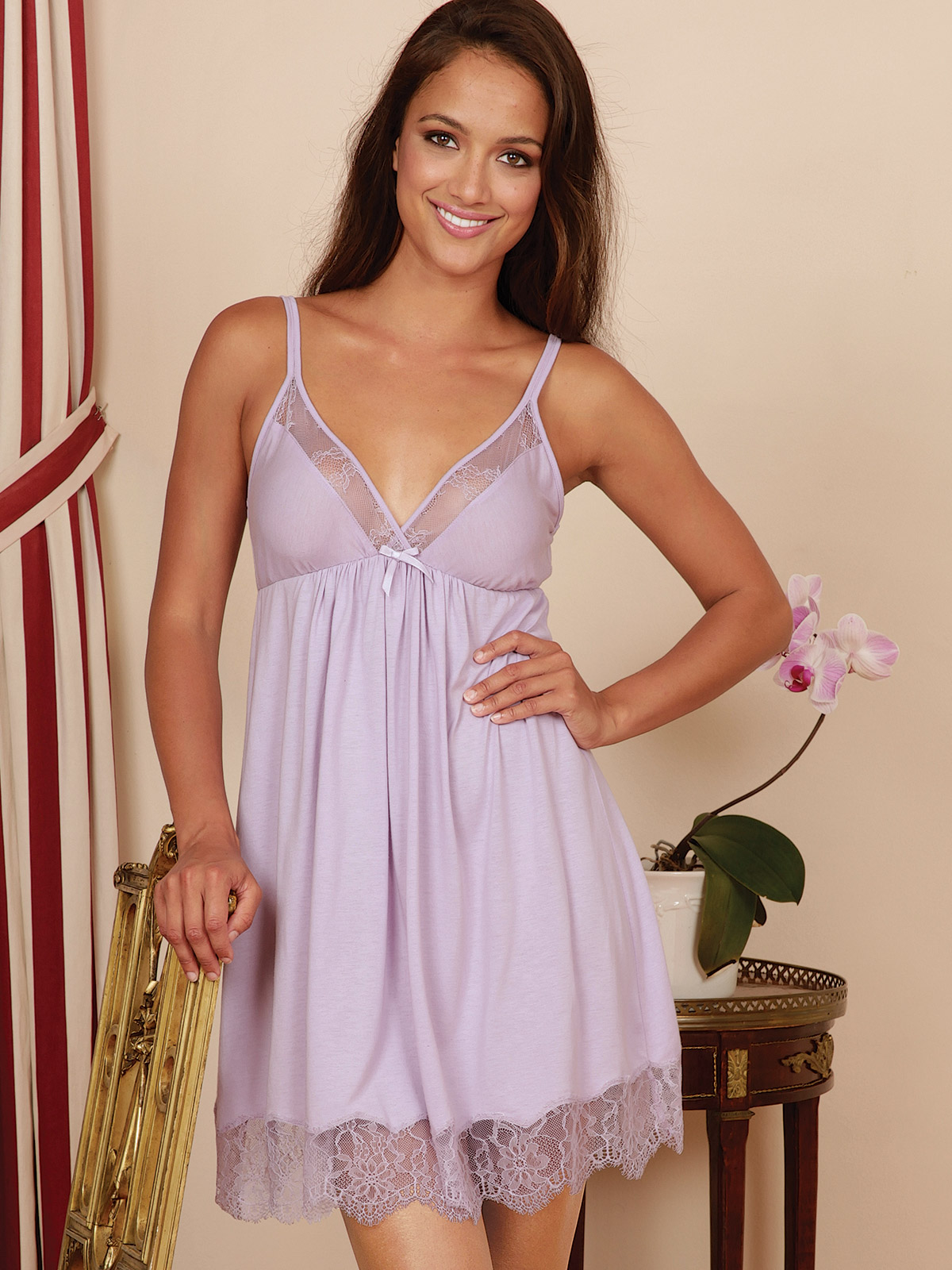 VENUS GOWN
This ravishing gown is beguilingly made for the woman you secretly want to be. The revealing overlay of sheer Black nylon mesh and lace covers a concealing layer of double silk georgette in Nude. Empire styling fits as though made for you with a drawstring front, elastic back and adjustable twin spaghetti straps. Imported.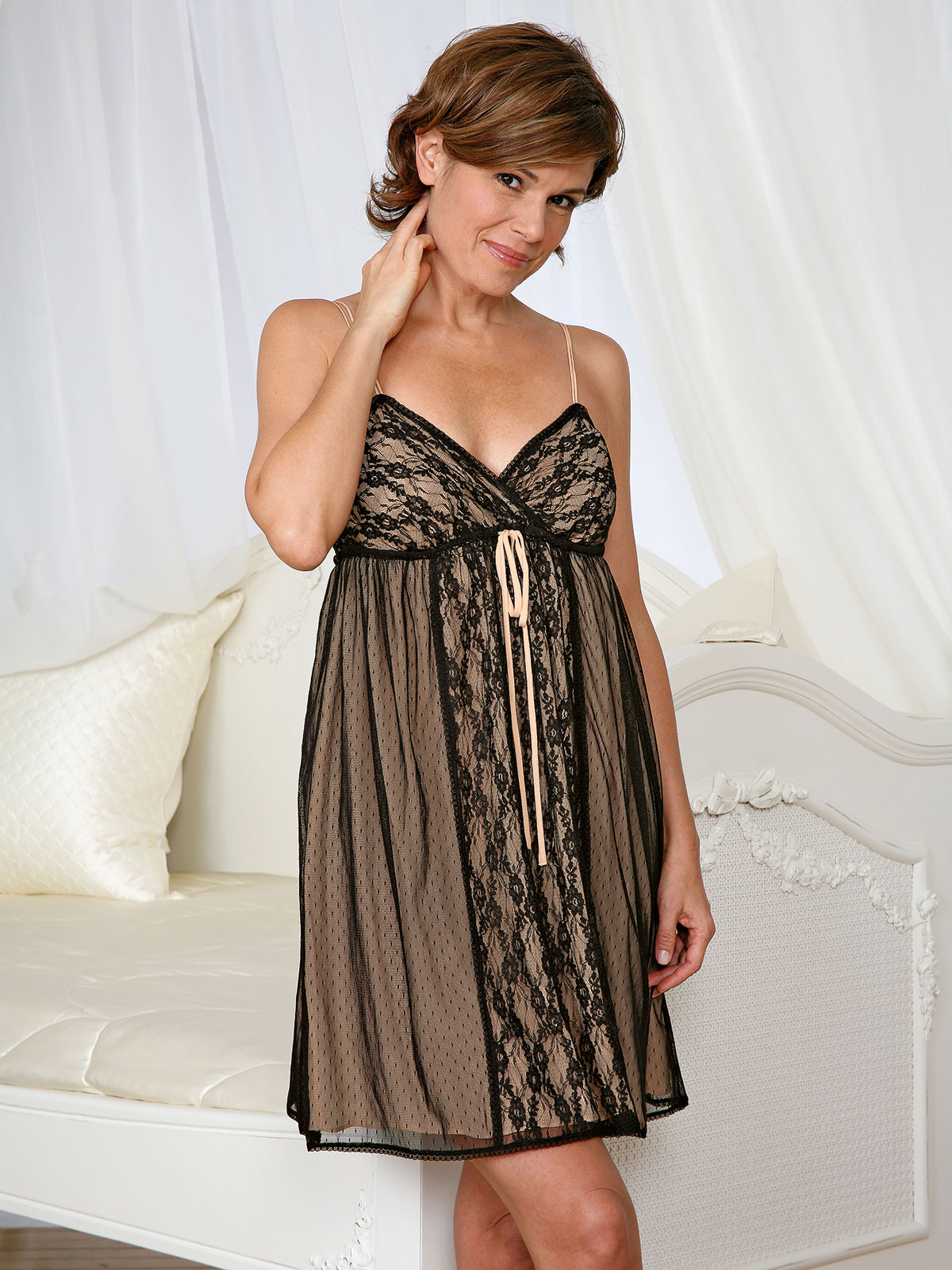 APRIL
Silk and lace pair up in the prettiest of ways in this sweetly detailed chemise. Ethereal mesh lace with tiny embroidered flowers extends from shoulder to shoulder, while slender double straps are gently bound by fluttery silk ribbons. The scalloped edge of the lace rests lightly atop the imported 100% silk chemise that falls just above the knee.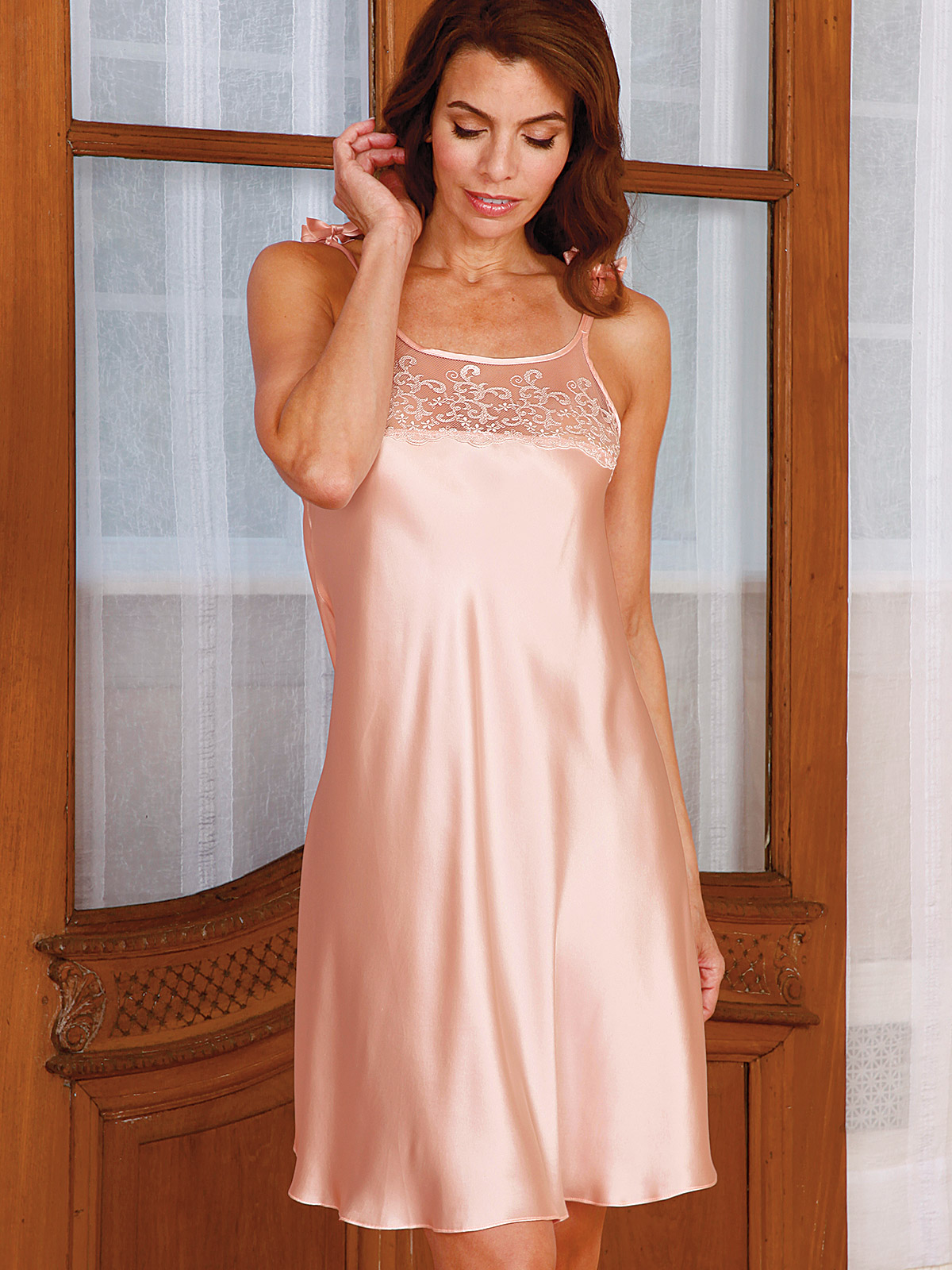 Of course, nightwear isn't just for wooing. Schweitzer Linen also carries a wide collection of comfy sleepwear designed to make the nights cozier and more fulfilling in every way. Crafted with the smoothest, most supple fabrics to surround them in skin-coddling pleasure, your gift will help promote a more restful, restorative sleep. And thanks to a wide array of breathtaking designs, your valentine will also feel beautiful and desirable when wearing it. These pieces may not have been specifically designed to make evening encounters more romantic but don't be surprised if the lights get turned off early.

AMBERLY
Beaming with elegance and the pleasing softness of cotton and modal jersey, this refined gown satisfies the most refined of tastes and suits the most laid back of evenings. Made in Italy.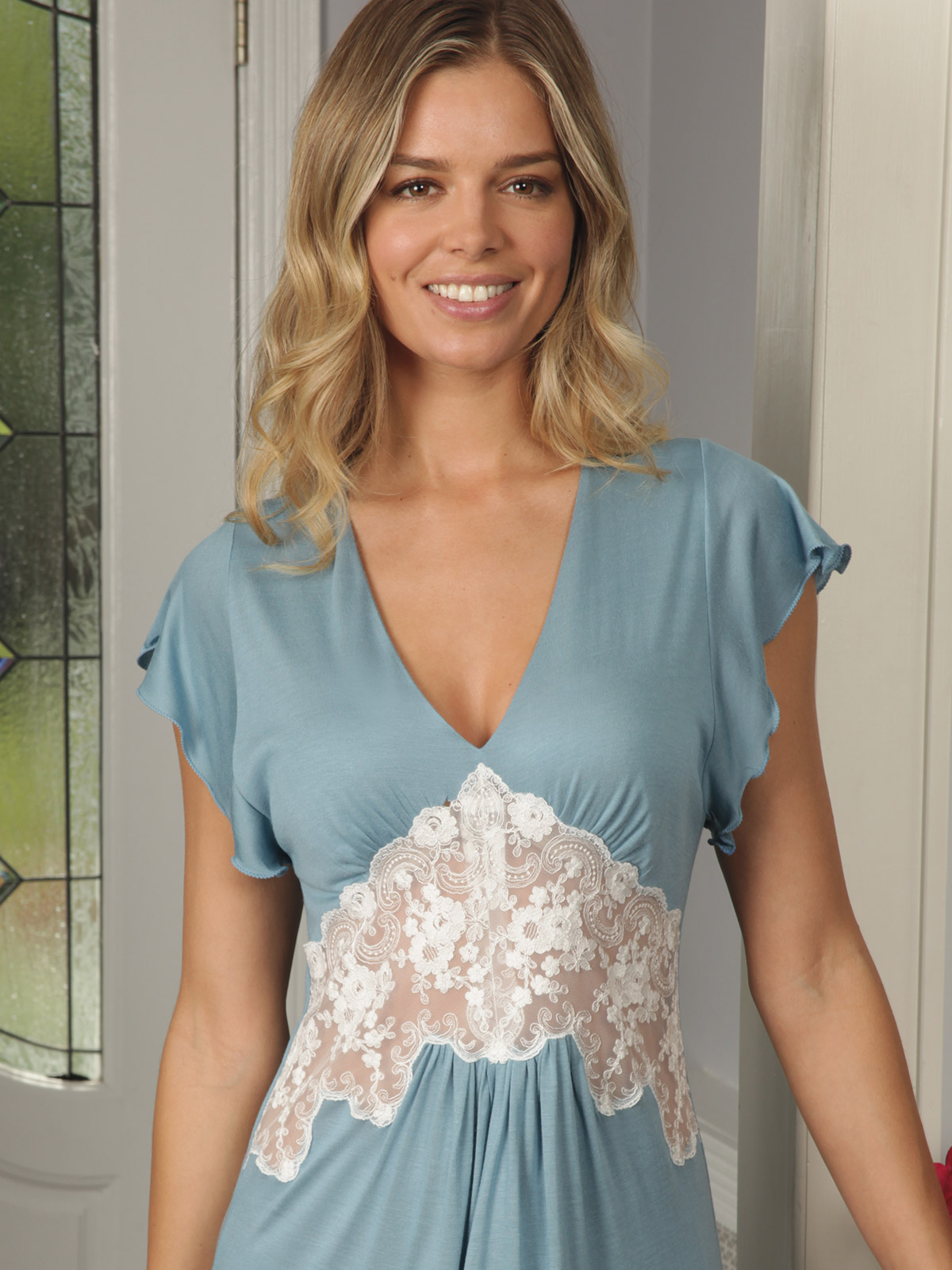 SONYA
Whether you choose to enjoy these PJ's or the flowing nightgown you'll fully appreciate the way 100% pima cotton coddles and comforts you into a state of complete contentment. Imported from Peru to enhance the quality of your nights and mornings.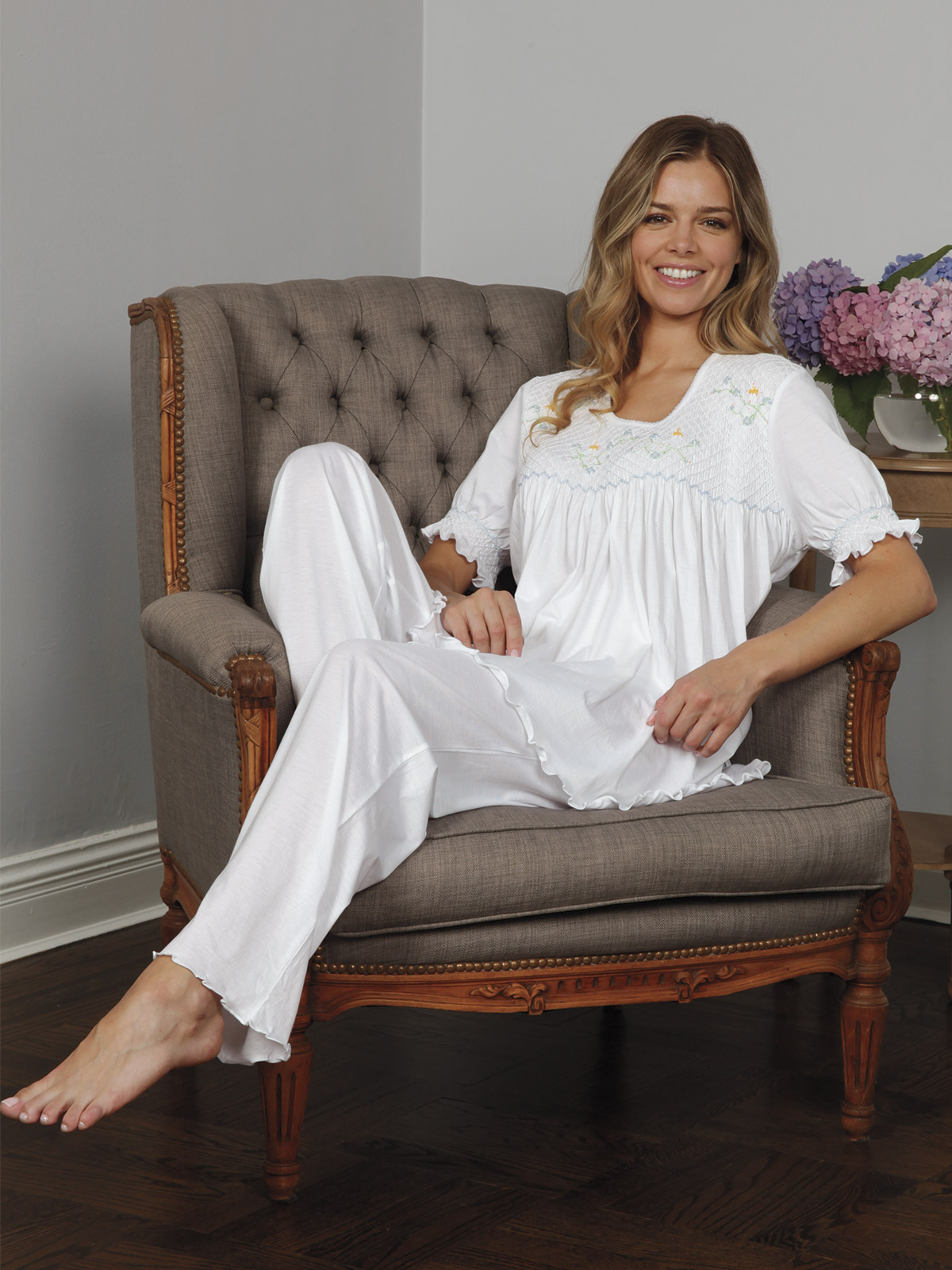 MONICA
The moment you put it on, you'll wonder how you spent your nights in anything else. Velvety smooth 100% Pima cotton feels light and airy on skin with just the right amount of warmth to keep you snug when cool breezes blow by. Made in Peru.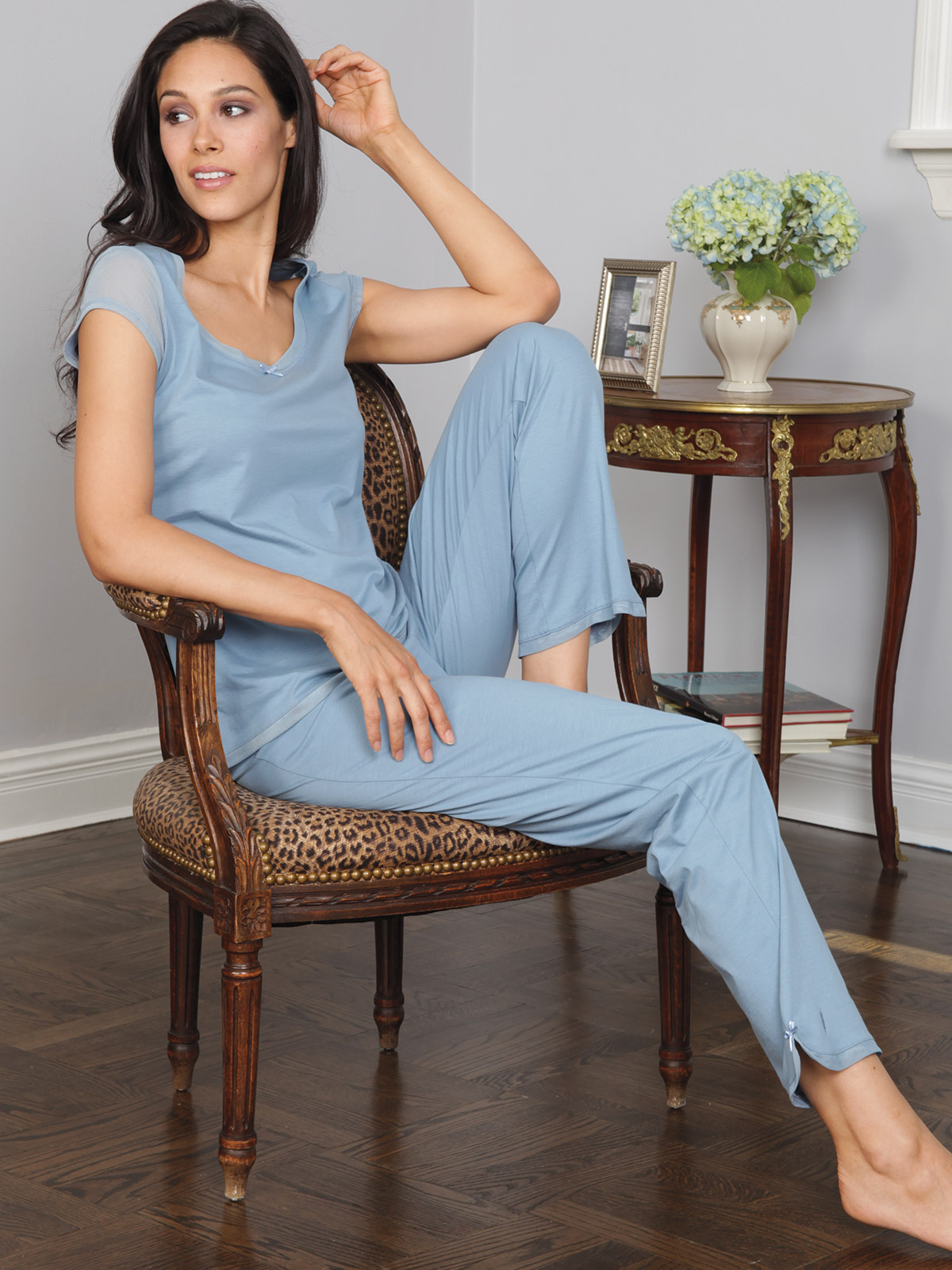 In addition to these great gift ideas, check out Schweitzer Linen's full selection of high quality luxury products including bath products, accessories and more.