Tired of searching far and near for the best gifts to give this holiday? Whether you've struggled with gifting in the past, want to make a good impression or it's simply time you took your gifting to the next level, there's only one place I go when I need to find something special that I know they will enjoy over and over again–and that place is Schweitzer Linen.
They may have three locations through the New York City area, but they might as well be up in the North Pole because when it comes time for the holiday giving, this one-of-a-kind family run brand is my personal Santa. And they've been making Christmas magical for over fifty years.
Every luxury product they make is made the Schweitzer Linen way–the right way. No cutting corners, no substituting lesser quality fabrics or materials and only using craftspeople and artisans dedicated to perfection, with a passion for all things beautiful and inspirational.
In addition to the amazing quality, you won't find a better selection of original designs meant to captivate, delight and soothe. Your gift will improve someone's life with rich colors, tantalizing textures and the kind of comforts that make every day more enjoyable. And all this for an incredible value you just can't find anywhere else.
While Schweitzer Linen may be best known for their fine luxuriant bedding, they have introduced so many ways to make life more joyful. One of those ways is on my list for one of the best gifts for home to give in 2019. It all starts in the bathroom.
In a way, the bathroom is a sacred place. It is an important part of our daily routines and rituals. Morning or night, it's the place where we cleanse, beautify, ponder and for those of us in busy households, it's sometimes the only place we can be truly alone.
That's why this holiday the gift of fine, luxury bath products are a surefire way to pretty please them. With premium super absorbent towels to keep them dry and cozy right from the shower, decorative guest towels to set the right environment for company, and other bath accessories to make your home more warm and inviting, your gift will be one that is appreciated multiple times a day for years to come. That's what I call a gift worth giving.

Luxury Towels
If there's anything better than a soothing hot shower, it's the warm embrace of one of Schweitzer Linen's incredibly plush and absorbent towels right after. Crafted with the finest materials for a softness that feels heavenly on skin, these towels come in a wide variety of endearing colors and designs that will transform the most blasé of bathrooms into the warmest and most wondrous of washrooms. Your gift won't just add a new layer of comfort and style to their everyday experiences, you'll help to create a charming ambience guests can enjoy too.

Sympatico Bath Collection
Designed to be extraordinary, there's nothing basic about these towels. Meticulously crafted in Turkey using 600 g/m2 Terry for cloud-like softness and extra-absorbent properties, once they feel the terry their skin they won't settle for anything less.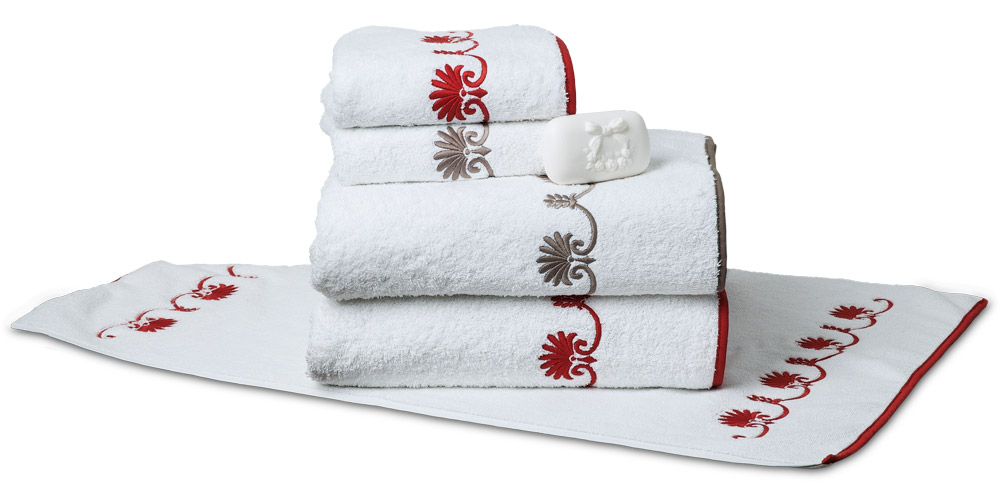 Greenwich 700 
Calling these towels soft doesn't do them justice. Designed by master craftsman in Turkey using a lush 700 grams per square meter, these stylish and super-absorbent towels are incredibly plush, yet surprisingly light thanks to the special weave.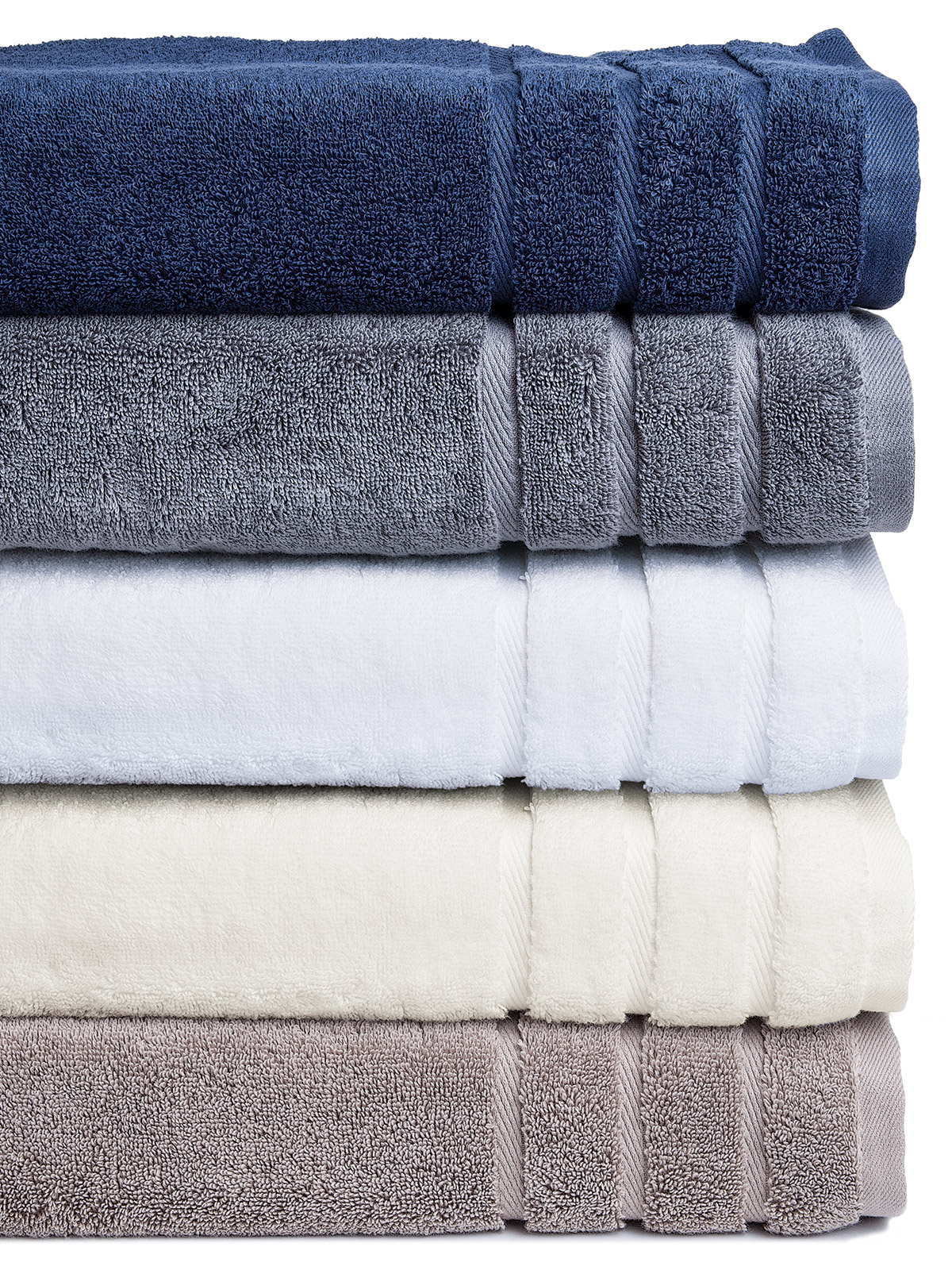 Atelier Bath
Artfully crafted with the look of macramé, unique inserts of beautiful Gray Italian lace add a distinctive touch to lush White cotton terry towels. Made in Italy with matching taped edges all around, the impeccable tailoring complements the elegant design.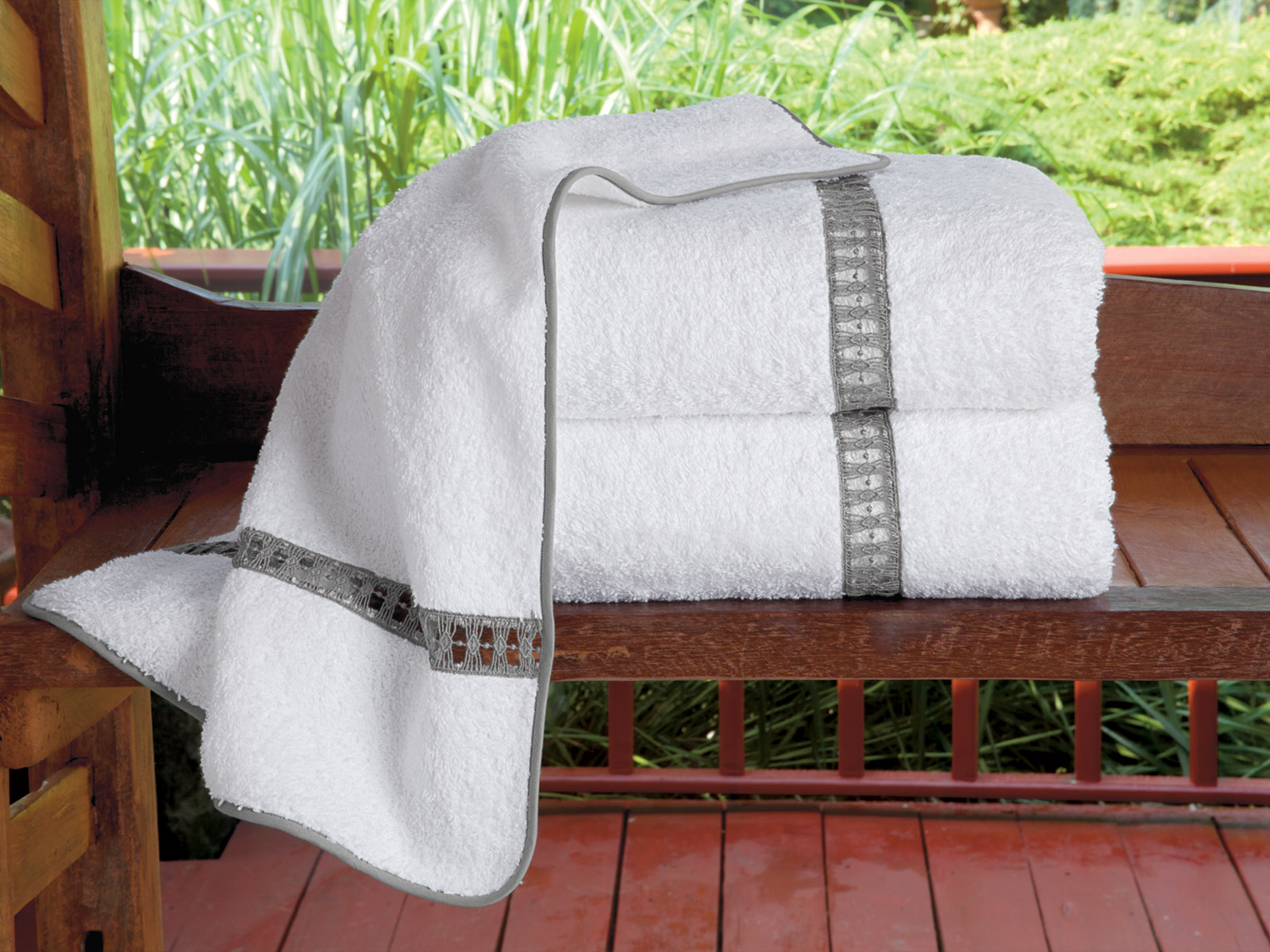 Decorative Guest Towels
The right set of decorative hand towels can have a powerfully positive effect on the bathroom and the way it's experienced. Meticulously crafted with lavish materials including the softest cottons and the finest Italian linens, these hand towels also feature delicate embroidery and are often hemstitched by hand, adding instant elegance to any decor. A gift like this will not only change the way they feel about their bathroom but the way their guests feel when they use it. That will fill them with an incredible pride and enhance the happiness of their overall home life — all thanks to you.

San Remo
Lavishly thick, absorbent and so very soft on the skin, these 100% Cotton Terry towels with 600 g/m2 are embroidered with fertile tulips bursting with blooms to evoke a love of nature and a passion for all things beautiful.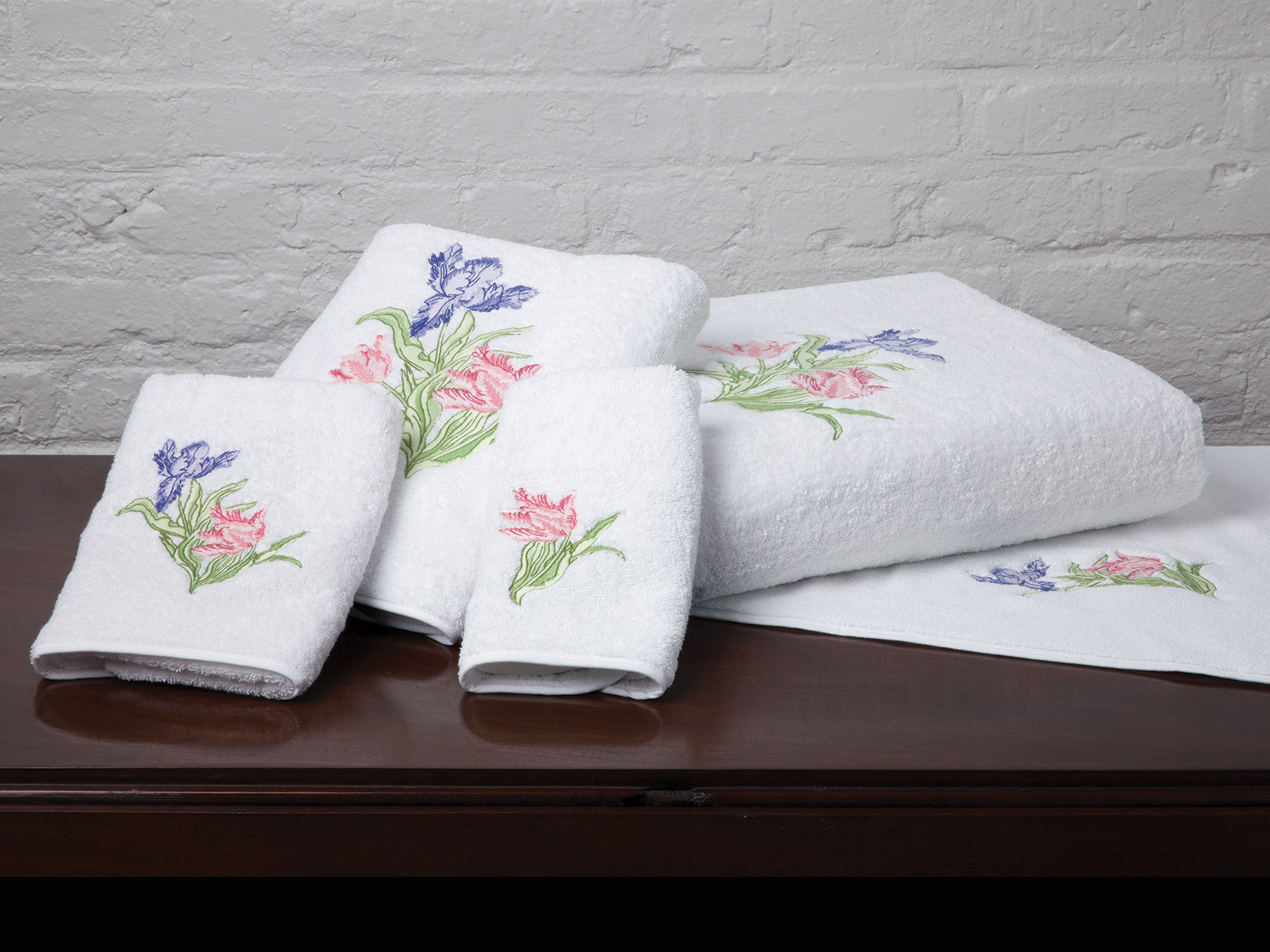 Sawyer Towels
The incomparable luxury of authentic 100% Turkish cotton terry, 600g/M2 is embroidered with mesmerizing tendrils of pale green vines and tender blossoms. Woven with deep, plush, super absorbent pile, these finely tailored towels are finished with neatly taped edges, Blush flowers and Green vines on White terry.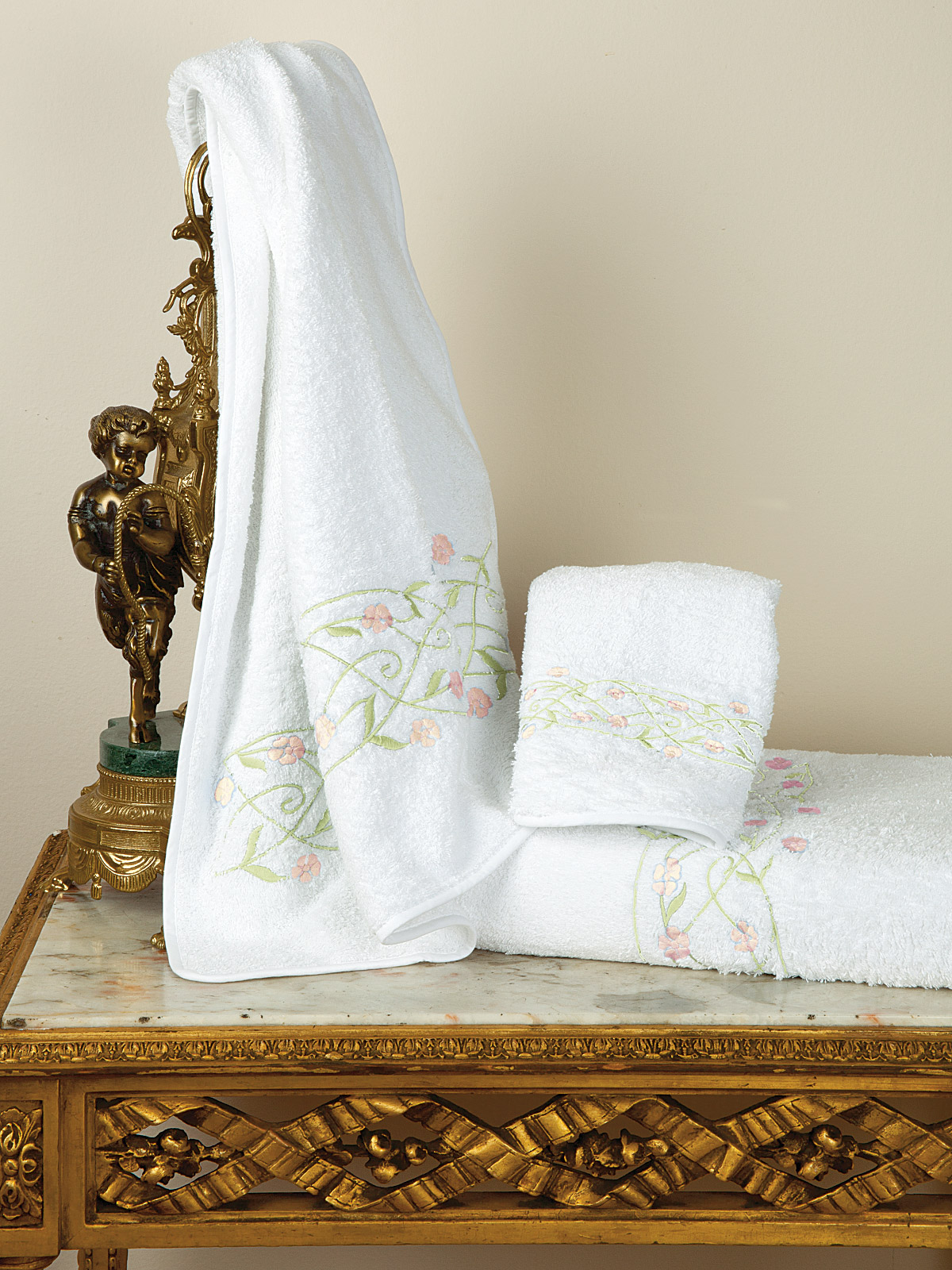 Monterey Towels
As fresh as if borne on a spring breeze, winsome Yellow daisies nestled in a delicate latticework of greenery are embroidered on plush White towels made of pure 100% cotton, 600 g/m2 with neatly taped edges.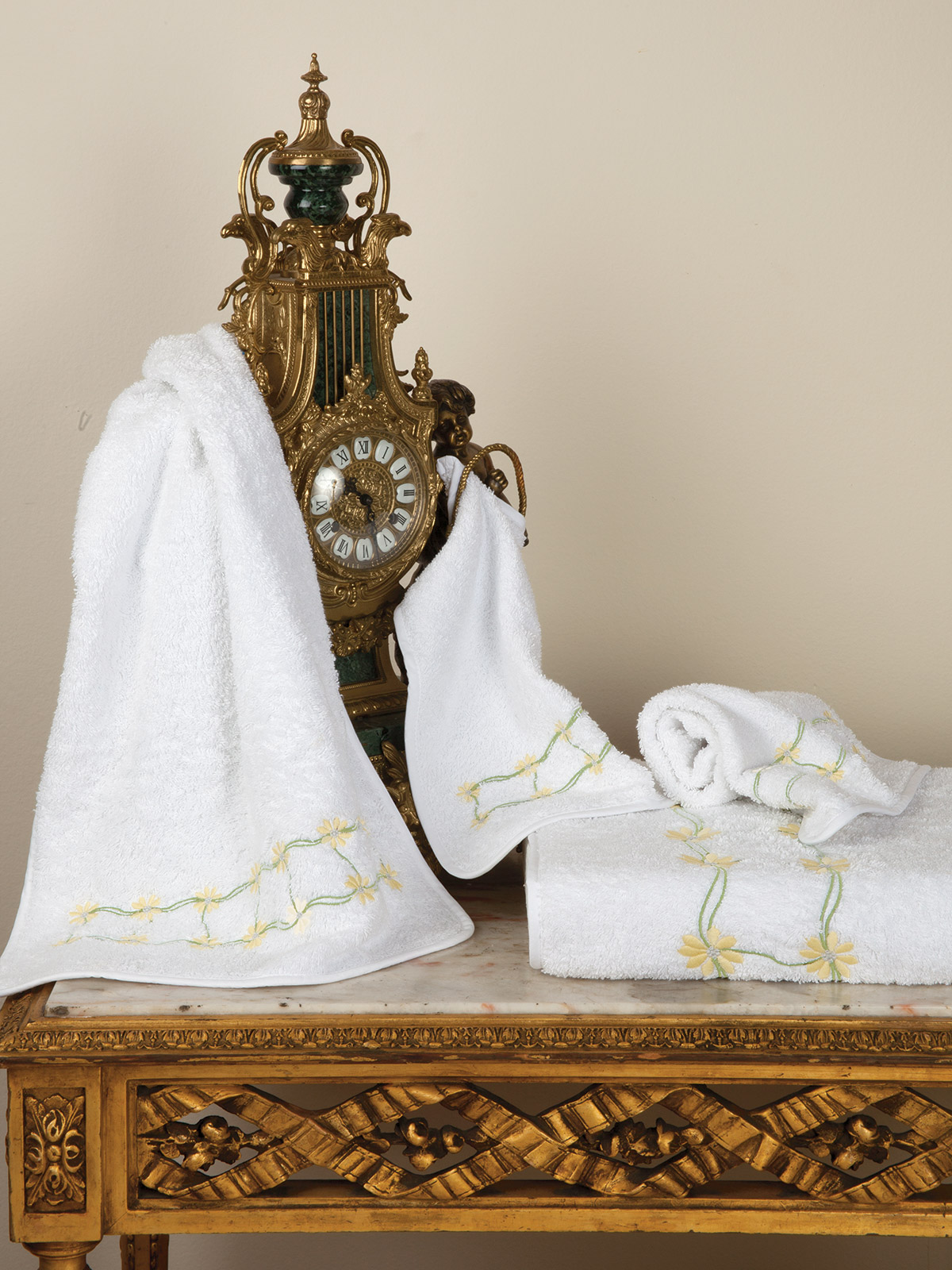 Bathroom Accessories
When it comes to home decor, feng shui or whatever you want to call having a beautiful bathroom, the right accessories can help to make their fantasy a reality. From fine bath mats, rugs and shower curtains to decorative soaps that fill the air with sweet aromas and refined sophistication, these are the precious additions to a bathroom that make a difference every day. When you give someone one of Schweitzer Linen's bath accessories, you're the one they'll thank over and over for bringing richer, more decadent experiences into their lives.

Arden Shower Curtain
As intricate as ornamental filigree work in precious gold, artful embroidery intertwines vines of tiny flowering leaves. This Italian piqué shower curtain is available in White with shades of Green and Yellow.

Acropolis
Classic Greek key embroidery accents the legendary beauty of deep, plush, 100% Turkish terry cotton in pure White with Beige or Smoke Blue.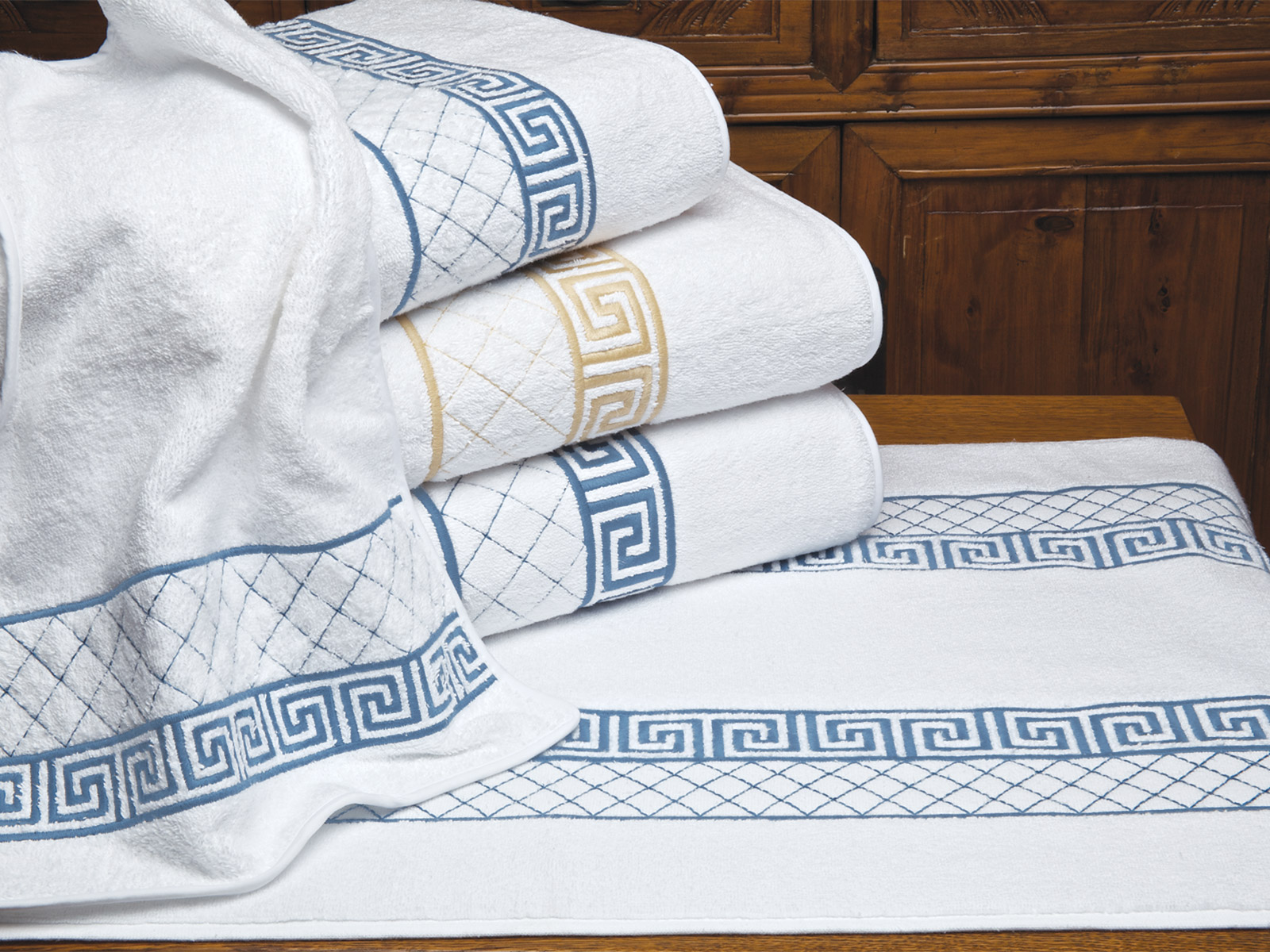 Freesia
The unique mold with sculpted flowers, designed by the renowned Rancé almost a century ago, hints of the blossoming springtime scents that complement the unforgettable fragrance of freesia. Handmade and triple-milled, the set of four 3.5 oz. soaps are presented in a matching handmade gift box, so worthy of the most special occasions.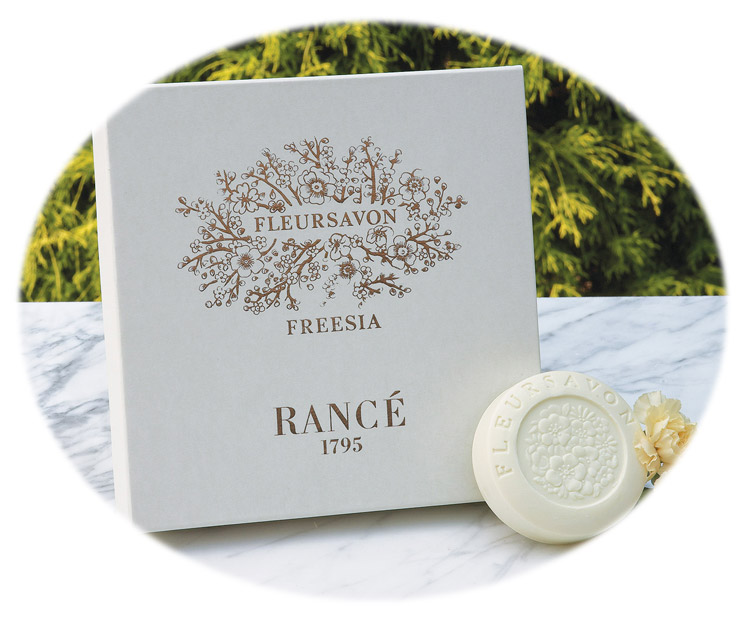 If a gift for the bathroom doesn't quite fit their tastes, explore the huge selection of other products Schweitzer Linen has to offer. From their legendary bedding sets, silky smooth cashmere treasures and more, there is something to make everyone on your list feel special.