Chile, Peru, Argentina, Germany, France, Italy, Spain, Romania, Puerto Rico, Israel, Holland, Vietnam, China, Thailand, and Greece. These are the countries we have explored just this year. In every locale we immerse ourselves in the local architecture, fashion trends, museums, antique shops, and market places, where we inevitably discover local gems and unique looks.
When perusing museum exhibits in these far-off locations, we often find ourselves astounded by how similar our antique offerings are to the pieces on display. Come along with us, from the comfort of your desk chair, and see for yourself!
Here's our "Thuret a Paris" French antique clock, decorated in the ornate Boulle style with tortoiseshell and bronze dore.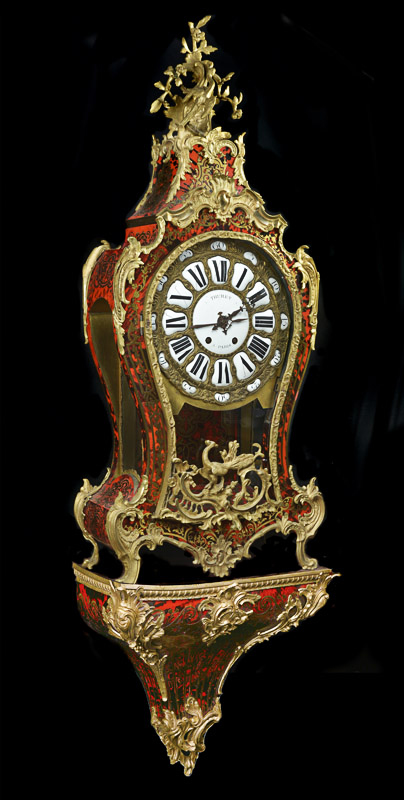 which looks strikingly similar to this clock, spotted in the Rijks Museum in Amsterdam, Holland: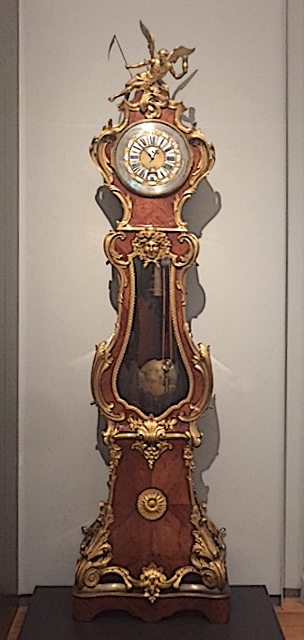 Our wooden armchair, upholstered in fabric depicting lush vegetation, with glossy spiral turning and a mythological head at the end of each armrest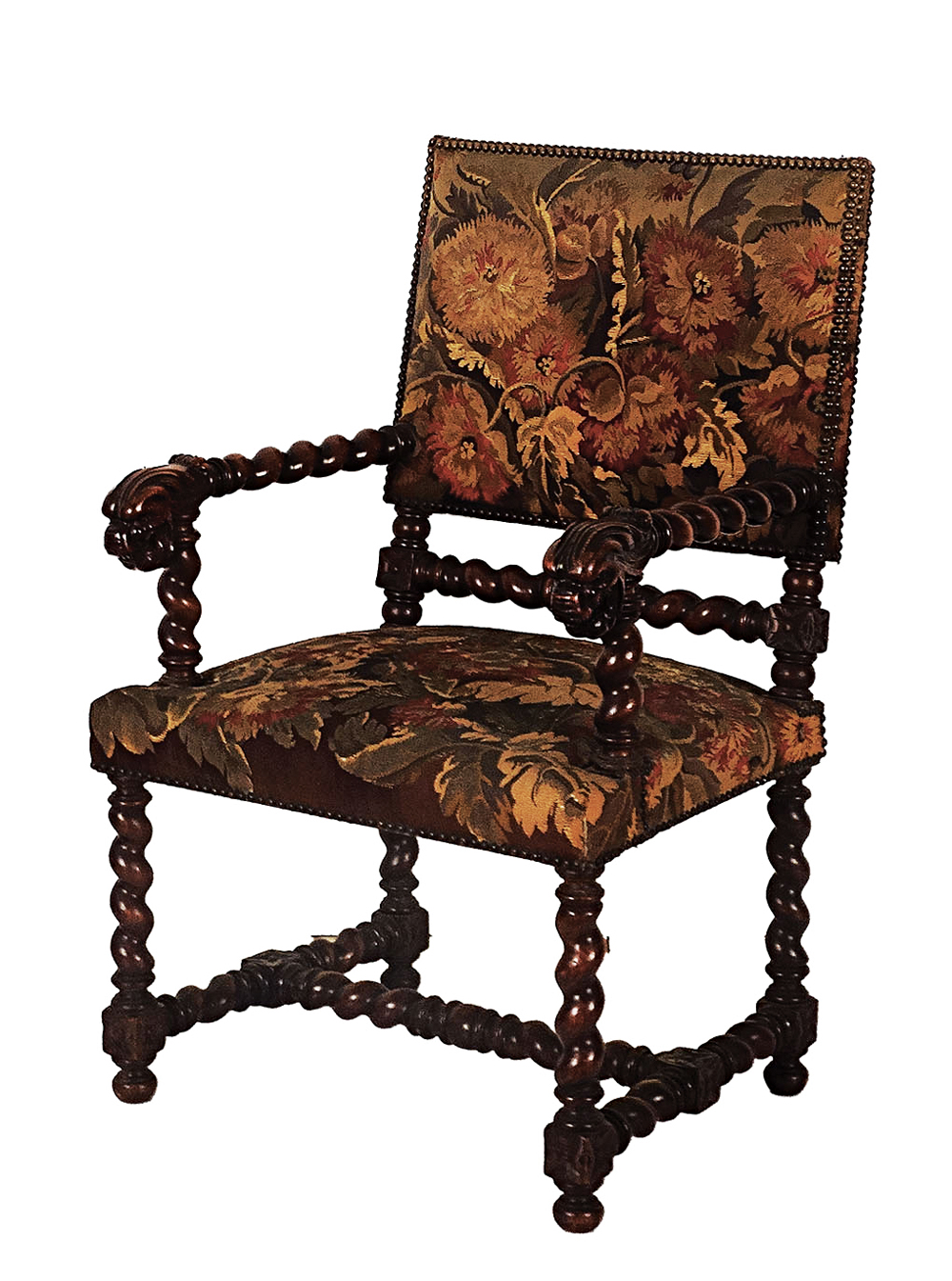 would look right at home next to this sensational floral tapestry armchair, also from the Rijks Museum: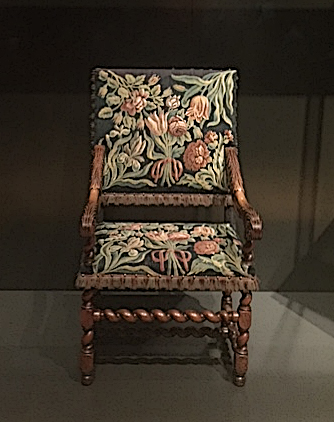 Our wooden and leather chairs are beautifully carved and feature bold upholstery hardware
much like this chair we came across in the Casa Amatller mansion in Barcelona, Spain.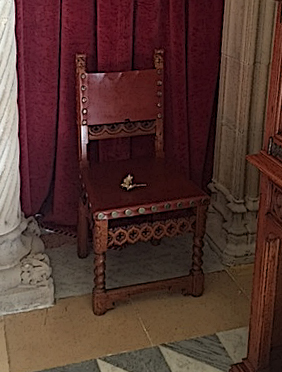 This colorful tapestry found in the Rijks Museum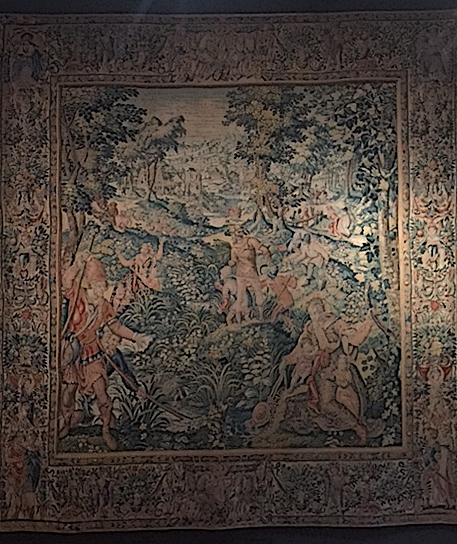 brought to mind our 18th Century tapestry of a French Chateau, framed by beautifully detailed flora and fauna.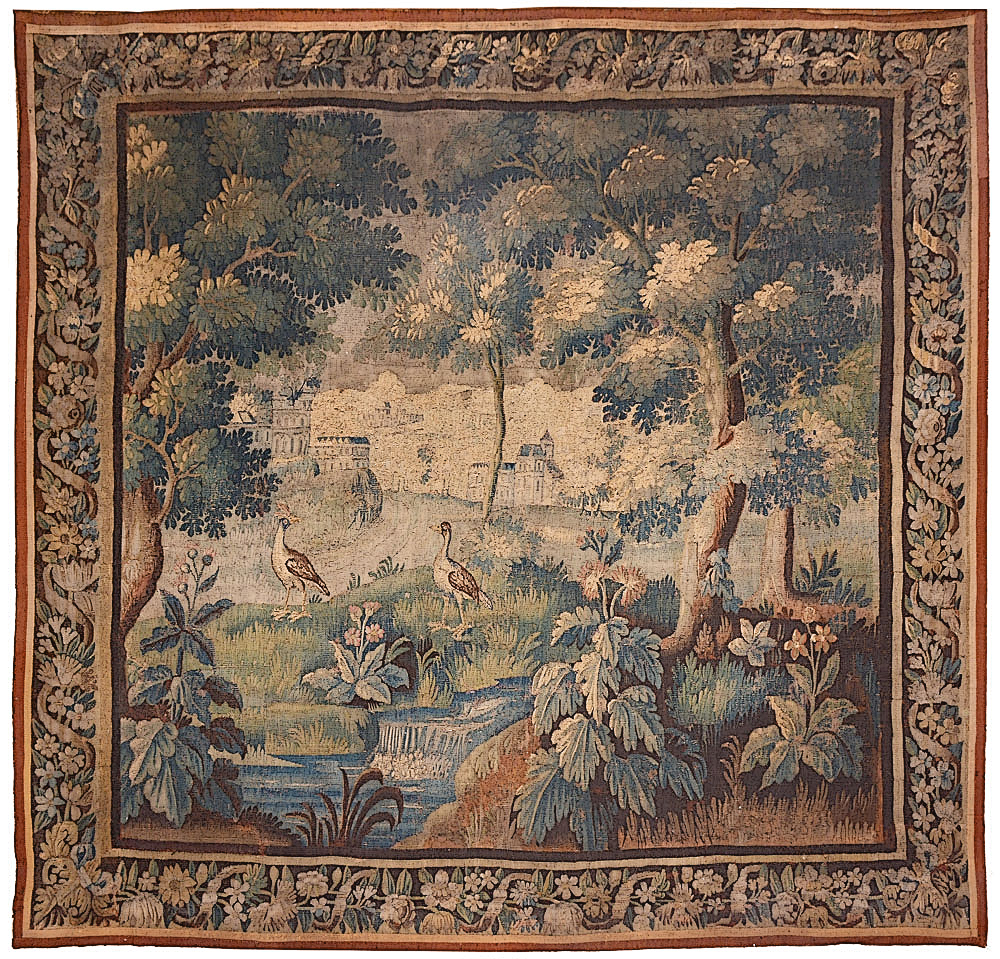 Gracing a marble hallway in the Royal Palace in Amsterdam, this console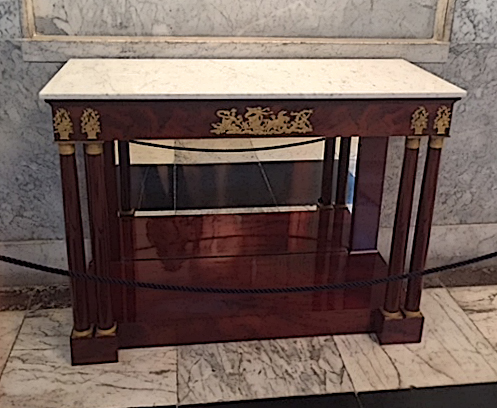 bears a notable resemblance to our marble-topped Biedermeyer console.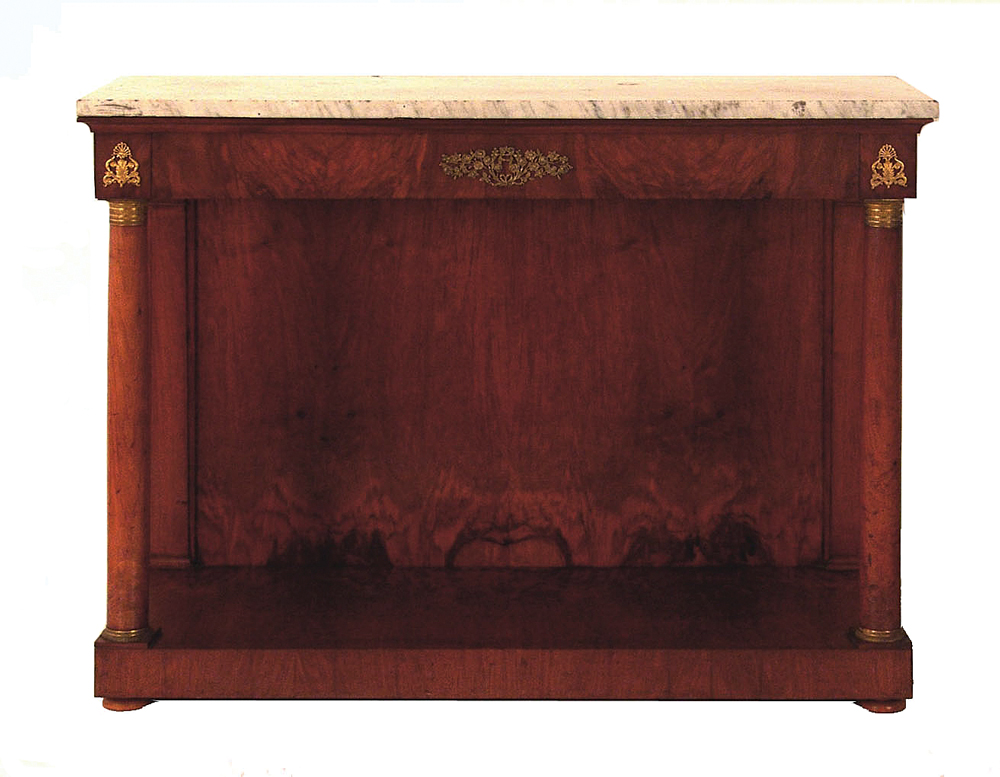 These museum pieces, crafted by the most highly skilled artisans of their time, are enjoyed by thousands of museum visitors every year. We travel to museums all over the world for the same reason — to delight in work that was done hundreds of years ago by true masters of their crafts. We marvel at the detail and beauty of each piece and we use the physical and emotional aspects of our museum visits to inspire our everyday experience as well as the design of our collections.
Our antiques are available for your viewing on our Flickr page. Scrolling through the pages is like touring a fine European museum; you will come across paintings, furniture, objets d'art, mirrors, clocks, chandeliers, and more. There is one difference however — you can bring one of our museum-quality treasures home with you!
We would love to help you find just the right antique to bring warmth, unique character, and exquisite craftsmanship into your home, where it will be appreciated by your own visitors and loved ones. If one of our offerings piques your interest, please email us at info@schweitzerlinen.com, or call us at 1-800-554-6367.
With joy & pleasure,
The Schweitzer Family