Our bedrooms suffer a lot in the hustle and bustle of modern day life. This is because they are usually the least seen room in your house. While you spend a lot of time in your bedroom it also becomes the dumping ground for stuff to get it out of the way. This soon gets out of control and you have a cluttered and uncomfortable bedroom.
You can change this by making some simple changes. Here is our advice on how you can declutter your bedroom.
Clear Out Regularly and Ruthlessly
Most people buy more clothes than they get rid of. This leads to drawers that you cannot close and overflowing closets. Your shoes also end up anywhere that you can find a space for them.
You don't need all the clothes that you own so clear them out regularly and ruthlessly. Do clothing clearouts at least once every six months, and follow a simple philosophy—when in doubt, throw it out.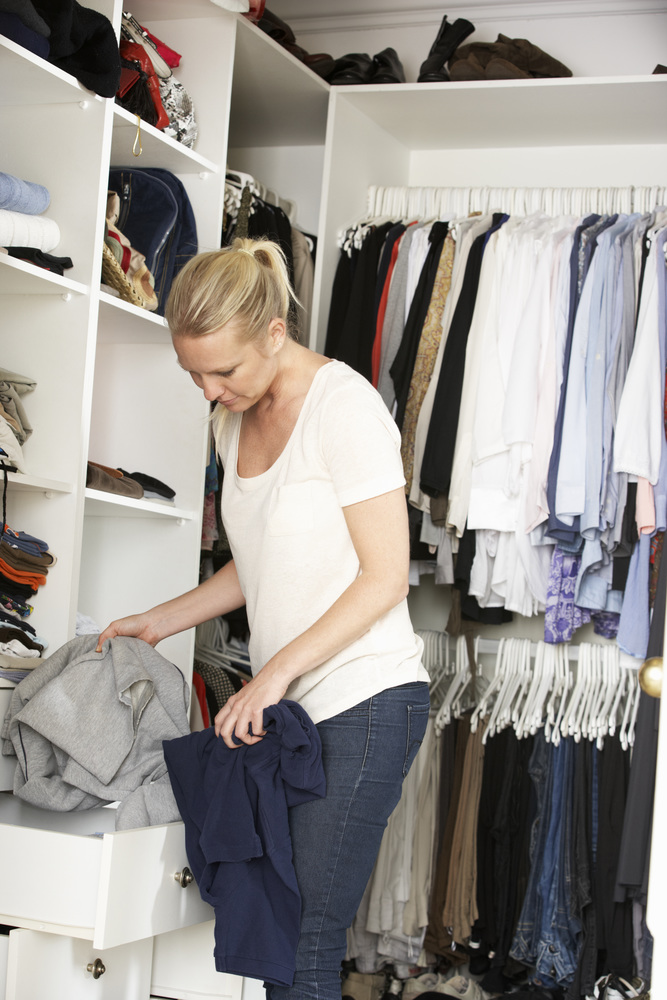 Get Correctly Sized Furniture
If your furniture does not fit your room properly, it is either too small or too big. If it is too big, the furniture will make your room look disproportionate and cluttered.
Having furniture that is too small can be equally problematic, particularly if it results in not providing enough storage space. The solution is to make sure your furniture fits the room well. The ideal situation is to get custom fitted furniture.
Keep Surfaces Clear
This tip applies to all rooms in your house, and it is an obvious one—to make your room look less cluttered, remove the clutter. That means getting rid of everything from the tops of your drawers, tables, and any other surface in your room.
Crucially, make sure your bed is kept clear. Nothing makes a room look more cluttered than clothes, unused pillows, bags, or anything else on top of your bed.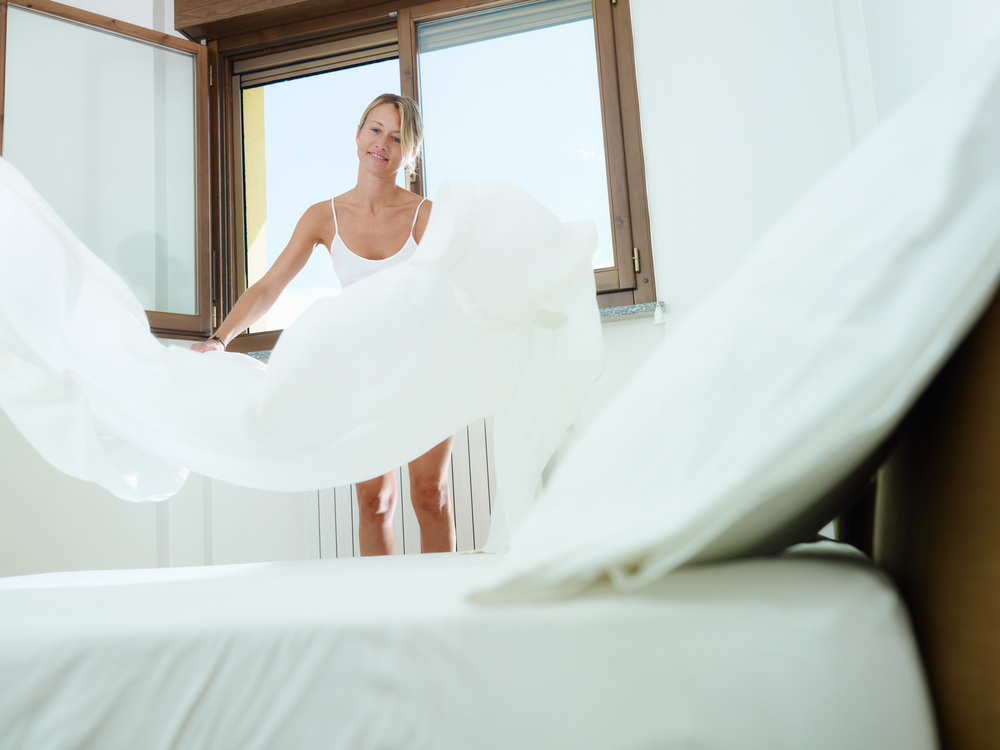 Utilize Unused Space
Most bedrooms have unused space that is out of sight and can be used to store clutter in an organized way. This includes spaces under your bed and on top of your wardrobe.
Be careful how you use it, though. Don't, for example, just put loose items or horrible cardboard boxes on top of your wardrobe, and don't stuff so much under your bed that they poke out. But if you can find space that is hidden, use it.
Buy Good Quality Linens, Bedding, and Curtains
When you own good quality linens, bedding, and curtains, they last longer and you will need less. This in turn frees up space that you can use to properly store the things that are making your bedroom look cluttered. Shown below is the priceless look of Bijou—600tc, pure Egyptian cotton sateen in luminous White that creates a magnificent setting for diamonds.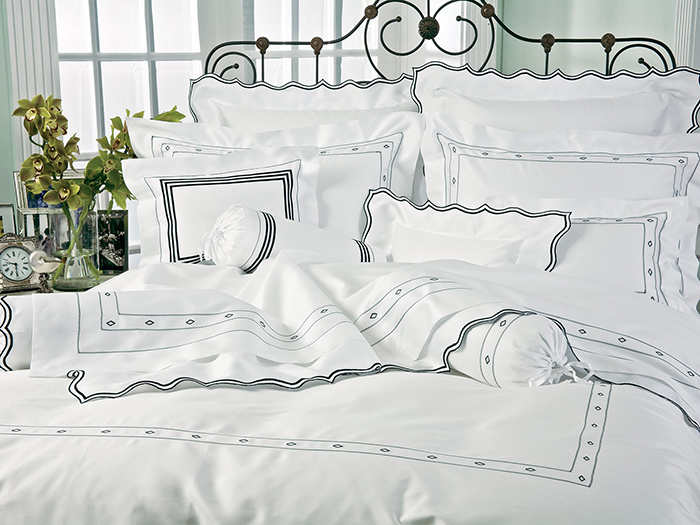 Keep Your Bedroom as a Bedroom
Finally, use your bedroom as a bedroom only. That means removing the exercise bike, the computer, and, most importantly, anything related to a home office or study environment. Desks are a bedroom's biggest clutter magnet, so put them in other rooms of your house.
By following these tips, you will have a clutter-free bedroom that you will want to spend more time in.