Who doesn't love cashmere? It's one of the world's most luxurious fabrics with a long list of benefits to keep you comfortable and stylish all year long. And right now, there is no better time for this supple luxury to be a staple of your winter wardrobe.
While some might think the colder seasons are the time to bulk up on heavy duty knits or the ultra-casual look of sweatshirts, cashmere with its light weight and incredible warmth make it super versatile so you can achieve the perfect balance of comfort and good looks.
And when it comes to quality cashmere, no one makes it better than Schweitzer Linen–or more affordable. This should come as no surprise since this small family owned brand has been crafting the finest luxury items for fifty years and counting.
Here are just some of the reasons why wearing cashmere this time of year is a no brainer.
1. IT'S THE ULTIMATE LAYER
Wearing a thick sweater or sweatshirt when you're trying to stay warm is a fine option when it's colder. Of course, when you commit to something so substantial, you're often limiting other things you can wear. Cashmere is super light yet still incredibly warm so you can often wear it alone or pair it easily with other pieces without feeling like a human-sized puff pastry.
Cashmere opens the door to a variety of styles and textures you can add to your outfits. And it does it all without weighing you down. Not only will you be able to feel good about the way you look but you'll be able to move more freely and feel lighter, less restricted than most other cold weather layers.
If you're looking for a lighter coat that packs some serious warmth without weighing you down, look no further than one of Schweitzer Linen's gorgeous cashmere jackets. Perfect for work, nights out on the town or an evening in when a chill runs through your home.
2. SUPERIOR WARMTH, NO SWEAT
Cashmere is constructed in such a way that it provides luxurious warmth without sacrificing crucial breathability. Anyone who has worn cold-weather clothes that don't offer enough air flow can attest to how uncomfortable excessive sweating can be–especially in lower temps. Thanks to the natural insulating properties of cashmere's fibers and its outstanding breathability, you can keep toasty and warm without sweating a thing. Staying dry and cozy in the winter months won't just keep you from discomfort but can help keep you from getting sick too.
3. KEEP IT NATURAL
Despite the recent rise in synthetic materials, nothing compares to the feeling and long-term benefits of cashmere's natural fibers–both physically and mentally. Along with soft, comforting textures you won't find anywhere else, knowing that what you're putting on your body has not been engineered in a lab or crafted with unwanted chemicals should feel good too. And because cashmere is 100% natural, there are also lower allergy risks as well. Nothing beats the real thing.
4. WON'T FADE OR WRINKLE
With just a little care, the cashmere in your closet won't fade or wrinkle –and will be a staple of your wardrobe for years to come. In fact, when treated properly, cashmere will keep getting better and better with age. This is why so many people have chosen to fill their lives with its luxuriousness and soft warmth. It's the kind of piece you'll use all the time and in most cases, every season. If you have to pick one sweater or throw this season, these are the ones you'll be reaching for day in and day out.
5. THE BEST AND THE SOFTEST
If there's one thing people know about cashmere, it's that it's very soft. But words really don't do it justice. If you haven't felt cashmere in a while, I'd recommend feeling it for yourself. Once you experience it, you won't ever want to be without it again. Cashmere embraces you with its supple touch and encapsulates you with dreamy warmth–all while remaining incredibly light, breathable and figure flattering. As if that level of softness was not already amazing, cashmere just keeps getting softer and softer the more you wear it. So the best keeps getting better and you get to enjoy it season after season.
6. SOFT AND STYLISH
Some of the greatest perks of cashmere are its softness, durability and breathability but the way it looks on you might end up being your favorite benefit. Sleek and flattering thanks to it's non-bulky design and light weight, cashmere can turn a "ho-hum" outfit into a "hey-now" ensemble. And with a variety of colors, styles and luxury products to explore, from breathtaking sweaters, cardigans and jackets to ultra-comforting and colorful wraps, shawls and scarves, Schweitzer Linen is here to satisfy every one of your cashmere needs. Add this new layer of decadence to your everyday wear and you may find yourself smiling more–from the sheer comfort of this lavish fabric and the many compliments that come your way when wearing it.
Check out some of our favorite cashmere essentials:
Wrap yourself in the pure luxury of our 100% pure cashmere cardigan for elegance that takes you from lounging at home to anyplace but.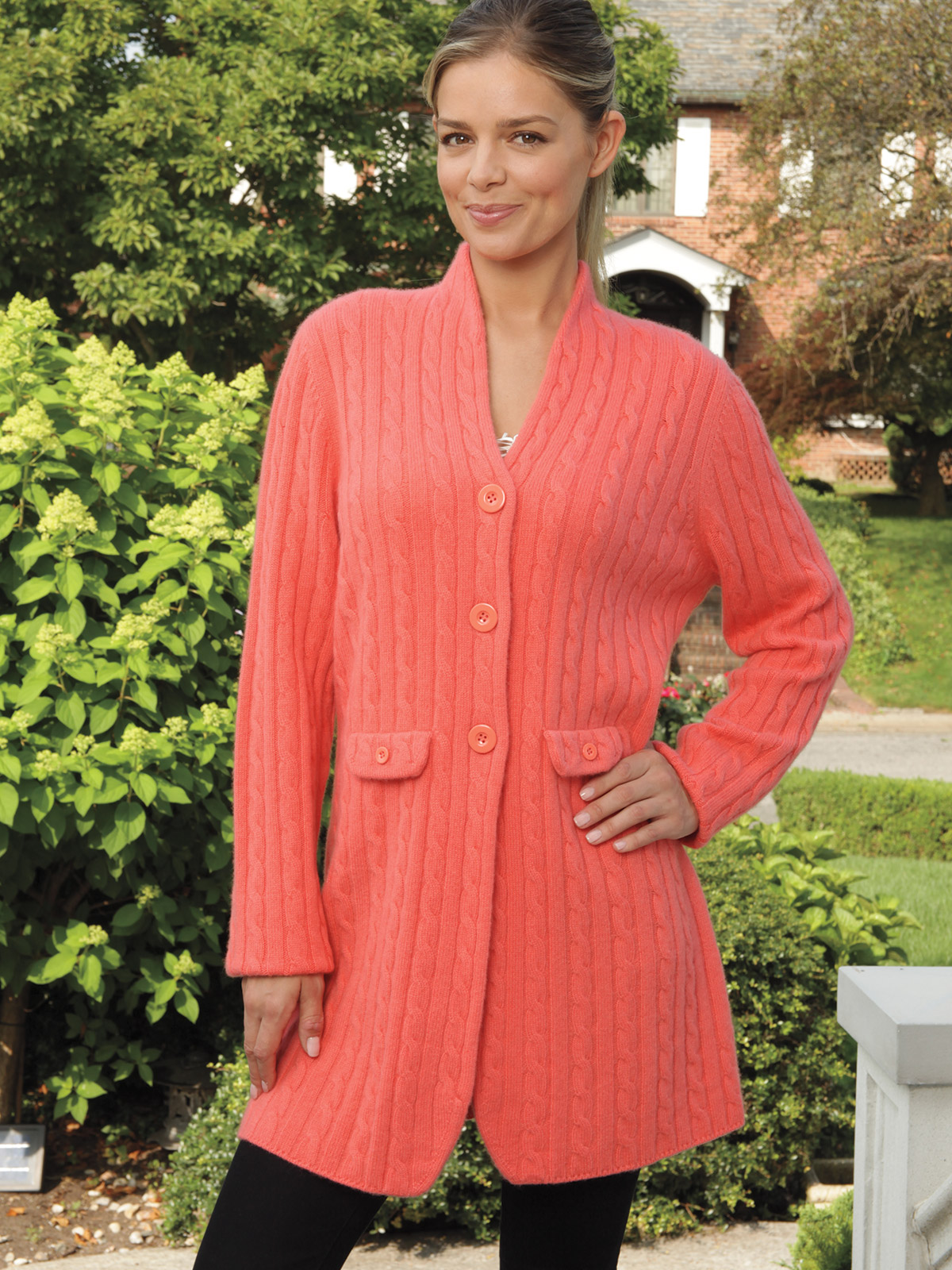 This gorgeous 100% cashmere beauty in Off-White becomes a truly exceptional garment with an intricate Blue lace pattern.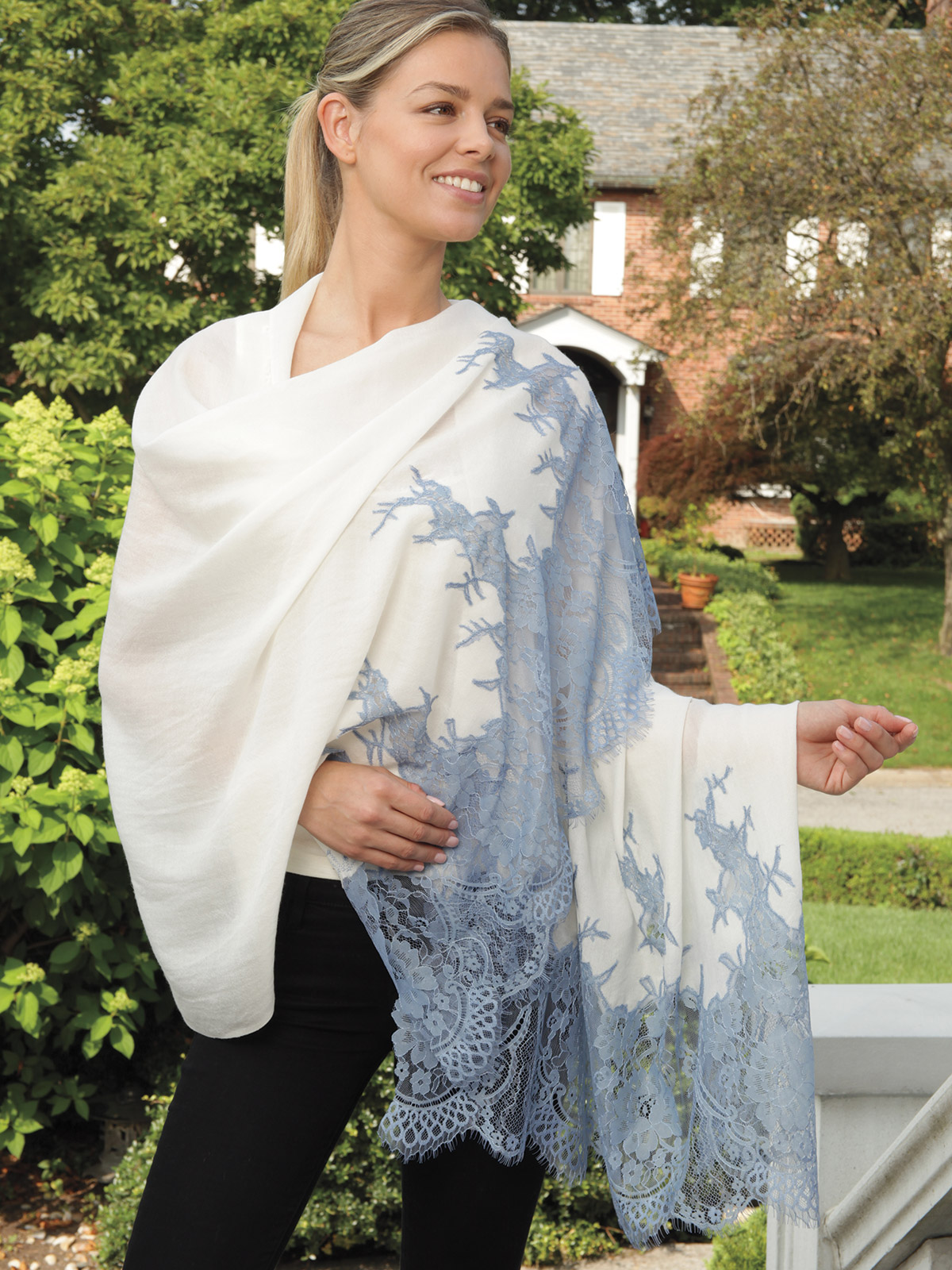 Destined to be the fashion fave of your wardrobe, this soigné sweater of ultra soft 100% pure cashmere easily doubles as a jacket and even a coat.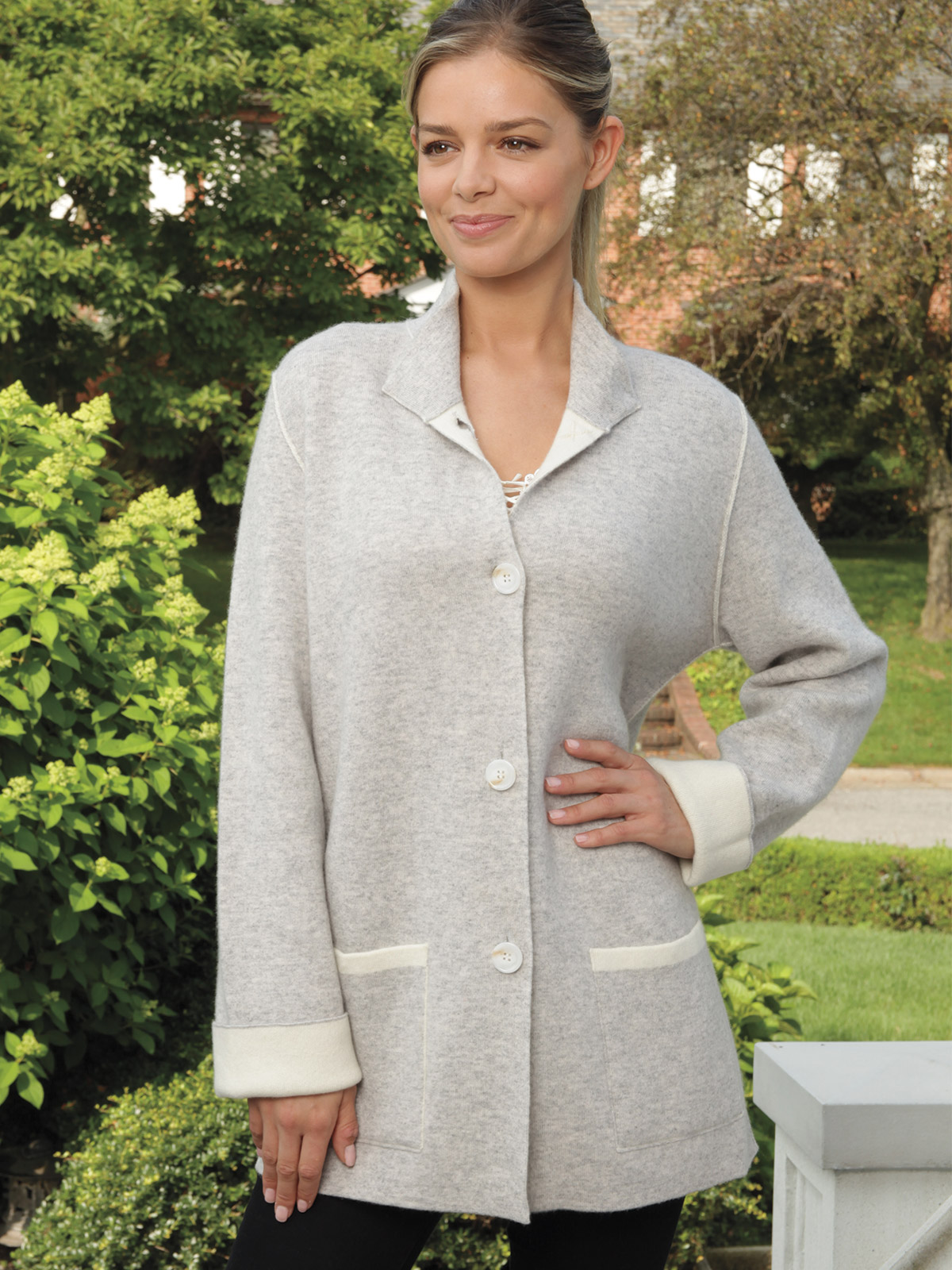 We created this cashmere knit zip sweater to be your grab-and-go favorite not just for the versatility and comfort but all the compliments you'll receive when wearing it.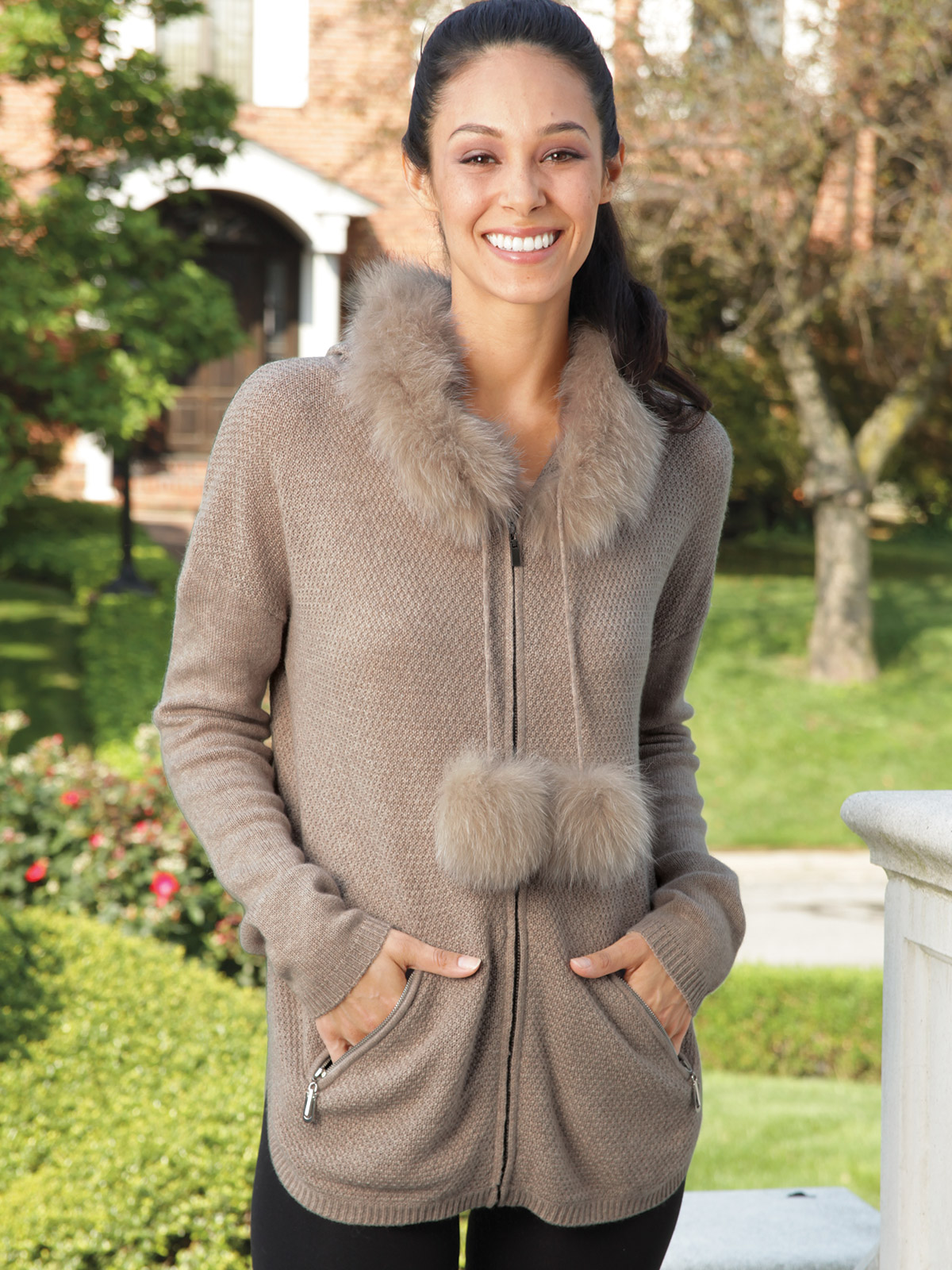 You will find yourself reaching for this chic shawl whenever you want to bring warmth to your shoulders and light to your face. Light, bright, and easy to wear.